RTM moderator Tom Byrne has endorsed a nonbinding Sense of the Meeting Resolution (SOMR) to reopen Greenwich parks and beaches, which were closed on March 22 per order of First Selectman Fred Camillo to slow the spread of COVID-19.
Camillo also closed the town golf course closed on March 22, and asked private golf courses to close voluntarily.
A petition was submitted to the Town Clerk, and the SOMR will be included on the call for the May 11 RTM meeting.
During Monday night's RTM meeting, which was mostly dedicated to the topic of tipping fees, Camillo mentioned the closing of town parks.
"It looks like our closing of the parks and beaches early did pay some dividends, compared to the places that did not do that," he said, adding that  trails are open. "Even though we're not there yet, each day we're getting closer to the other side."
Earlier in the day, on the daily press conference call with Camillo, Greenwich Hospital COO Diane Kelly joined to give a COVID-19 update.
"We have a plateau. It's not increasing," she said. But, she added, "I am worried people will see that as, 'We can let up a little."
Camillo agreed. "People are starting to say, 'We don't need this any more. We can go outside,' I'm getting some outreach from residents saying exactly that. We know from other jurisdictions who opened up too soon, that they paid the price. …People are using this as a soap box and to spew ideological rants.
During Tuesday's daily press teleconference with Camillo, the First Selectman responded to RTM moderator Tom Byrne's comment in Greenwich Time in which he said, 'Quarantine has historically applied to those who were sick. We are now quarantining the healthy. Why we don't have a revolution in the streets escapes me.'
"It's a very reckless and dangerous statement to make," Camillo said on Tuesdays, adding, "Right now 43,000 Americans are dead and that number is climbing. It's probably way low because people died before testing was available. We have to choose our words very carefully, especially people in leadership positions."
Camillo added, "People get frustrated. We all say things some time, but you have to think long and hard about the words you use. Now the majority of people here in our town are rising to the occasion and doing a great job. Their First Selectman will do absolutely everything his power to make sure any policies put in place will have their health and well being paramount in those decisions."
---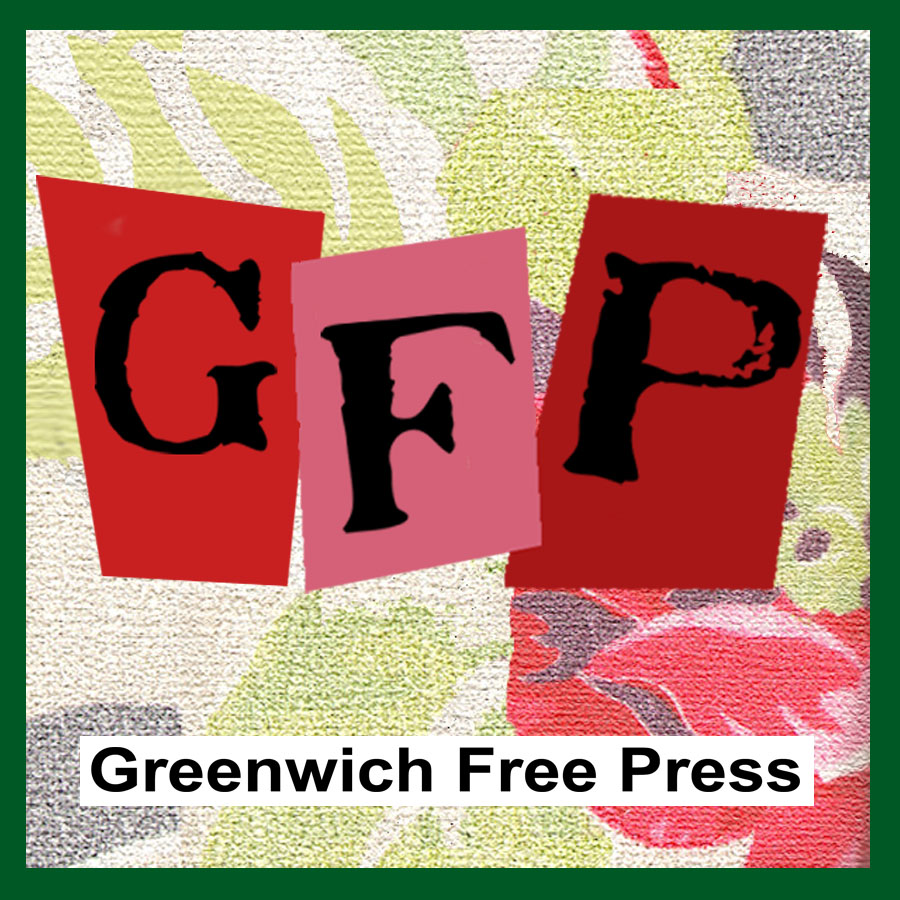 Subscribe to the daily Greenwich Free Press newsletter.
---
On Wednesday, Mr. Byrne declined to comment, but district 8 RTM member Carl Higbie, whose signature appears on the petition, shared his opinion.
"Fred (Camillo) is dead wrong on this issue of closing the parks. People are cooped up in their houses and they need a place to go. The First Amendment clearly states the right of people to peaceably assemble."
"And that applies here," Higbie added. "But, that said, we should be respectful, courteous and intelligent about how we assemble. That is left up to the public, not the government."
"This is an attempt of government to legislate personal responsibility, and that has never worked before." – Carl Higbie
Higbie added, "If Fred wants to enforce his social distancing and community reporting hotline, tell him to start with me."
---
Sense of the Meeting Resolution Pertaining to Selectman's Emergency Actions
WHEREAS Greenwich's parks and beaches have been closed since March 22, 2020, upon an order by the Town's First Selectman, who referenced the ongoing public health crisis; and
WHEREAS the First Selectman has encouraged the town's people to walk or bike on the many miles of sidewalks in Town, despite the fact that to maintain safe separation from others, people often have to step into the street or onto private property – creating concerns and potential accidents for both adults and children that would not exist on the pathways in our closed parks; and
WHEREAS many residents, such as shellfishermen and boaters, have paid the Town fees in order to engage in activities such as shellfishing and boat maintenance which are inherently solitary pursuits; and these activities are effectively prohibited by the absolutist way in which the parks are shuttered; and
WHEREAS the Town's golf course and tennis and paddle courts have been included in the closure despite these sports being such that participants can easily avoid getting within six feet of each other, thus making golf, tennis and paddle ideal activities at this time; and
WHEREAS the Town has ably demonstrated over many years the ability to control access to certain popular parks, such as Tod's Point, Grass Island and Byram Park, by means of existing control booths using counters and other methods; and
WHEREAS on March 22, 2020 the First Selectman announced that those citizens not heeding the closure directive would be subject to citation for "trespassing or more severe criminal sanctions in accordance with Connecticut General Statutes"; and such language could be expected to offend the people of a town founded in 1640 by Captain Daniel Patrick and Robert and Elizabeth Feake who were escaping governmental absolutism and heavy-handedness, and who, ironically, bought the land containing now-closed Greenwich Point Park.
WHEREAS the Governor has kept open the State's parks and beaches throughout the current ordeal, by means of adopting sensible restrictions as to numbers of visitors and by promoting social distancing guidelines; the Governor explained his decision by referencing people's need for healthy "outlets"; and
WHEREAS it is well recognized that well-thought out decisive emergency action taken by the Selectmen can be necessary; at the same time, when the emergency is ongoing for many weeks, it is entirely proper for other independent governmental bodies (e.g. the Legislature or RTM) to go on record with their views, in order to spread accountability across the government and to provide benefit from the collective wisdom; and
WHEREAS, in a matter unrelated to the closure of the parks, the Board of Estimate and Taxation (BET) on March 16, 2020 acting at the request of the Board of Selectmen (BOS), authorized a $100,000 payment to the United Way of Greenwich; the BET referenced Section of 28 of the Town charter (Appropriations to Emergency Fund) which allows for the "secur[ing]" of "objects" deemed so immediately necessary as to justify bypassing the Representative Town Meeting's usual approval process; yet the funds were in fact a donation, to be used as seed money to secure further donations; and now, weeks later, the funds are apparently still in the United Way's coffers, undermining any claim to emergency necessity;
NOW THEREFORE, BE IT RESOLVED that it is the sense of the Representative Town Meeting of the Town of Greenwich that within two days the Town's parks, golf course and beaches should be at least partially reopened, with reasonable restrictions and guidelines; and
BE IT FURTHER RESOLVED that the Representative Town Meeting encourages the BET and the Selectmen to show better judgement when invoking *Section 28 of the Town Charter
---
*Section 28. – Appropriations to emergency fund.
When there shall be a special emergency, the Town may, on the recommendation of the Board of Estimate and Taxation, make an appropriation to a special emergency fund to be allotted by the Board, from time to time, to and for the purposes of such department or departments which will, in the opinion of the Board, in the execution of its purposes, best secure the objects of such appropriation, with the power in the Board to, from time to time, change any such allotment as to the uncommitted balance thereof.
(S.A. 203 § 8, 1933.)
See also:
April 19, 2020
April 22, 2020
COVID-19 UPDATE: Camillo Orders Town Parks & Beaches Closed
March 22, 2020
Greenwich Town Hall to Shut Down Monday; Town Golf Course to Close Sunday
P&Z and Wetlands Close for Cleaning after Employee Calls in Sick with Flu-Like Symptoms