The Pemberwick-Glenville Association held its spring meeting at the Glenville firehouse on Thursday, and topics of discussion ranged from mundane to passionate.
Steve Warzoha gave a summary of the Byram Pool and Park master plan for the audience of 25 or so local residents, including Selectman John Toner. First Selectman Peter Tesei, who attended a Rotary event, arrived during a heated conversation about cars speeding through cut throughs to the Post Rd, particularly via Almira Drive, where there are no stop signs.
Charlie Juergens and Tom Havelka, neighbors on Almira, said they have seen multiple close calls and pointed out there are no sidewalks. Mr. Juergens, who has three young children, said many young families take their lives in their hands when they walk kids to bus stop, and that despite an official bus stop sign being installed, the problem has not improved.
Residents chimed in about speeding cars on all major feeder streets to Rte 1, noting that Weaver Street is favored in part because the queue for the gas station in the Carvel traffic circle, discourages drivers from following Pemberwick Road to Rte 1.
Vin DiMarco, who is involved with Greenwich Safe Cycling, suggested the Town seek an easement on one of the double lots on Amira for a bike and pedestrian trail through to Almira Drive.
"I won't walk on Moshier street. There's no sidewalks," a woman piped in.
"It's not about walking to the park. I'm scared to walk on the edge of the street where I was born and raised," Mr. Havelka said.
"I finally lost my fourth side view mirror," Mr. Juergens said, adding that he was frustrated because he had already gone through proper channels with the situation, but achieved no satisfaction. "There's going to be one big law suit because, an attorney is going to say, 'There were two petitions signed and just a bus stop sign added, not what the residents asked for."
Several neighbors said that cars don't even stop for the stopped school bus, and children dart across the road.
"We were promised a meeting with the chief engineer and nothing happened," Mr. Havelka said. "They kind of just wrote us off."
"We have people pushing strollers down the hill," said another resident.
"It's like Pavlov's dog. If you know there are stop signs on Almira, you're not going to go 50," Mr. Juergens said, who added that distracted driving compounds dangers.
A chorus of resident complained about cars on test drives from local car dealerships reaching speeds of 60 mph or higher on Weaver Street.
Mr. Tesei told the residents their complaints should be data-driven. "Everything is looked at in relationship to the Town as a whole," he said, adding that Officer Keith Hirsch should be able to provide the enforcement history on Weaver Street and Pemberwick Rd over the course of two to three years.
"You should have that data as a discussion," Mr. Tesei added, describing Mr. Juergens had been very patient. He said there has been ambiguity on State Traffic Commission rules. "There is a reason why they have to go to a uniform system," he said, referring to the State Traffic Commission. "They don't want political people like us to say, 'Gee, we're friends with you, so we'll put a stop sign here.'"
Mr. Tesei suggested the residents work with the Town's chief engineer Jim Michel who doesn't live in Greenwich.
---
Steve Warzoha, who is Vice Chair of District 9 and Vice chair of the RTMs Transportation committee has also been a member of the RTM's Budget committee for the past 8 years, talked about the Byram Park and Pool project.
"The most controversial issue — the thing's that is taking all the oxygen out of the room in terms of the budget discussion is the Byram pool-slash-park-master plan," Warzoha said.
"It's a pool complex that includes zero entry, approximately Olympic size swimming pool, a kiddie pool about 18″ deep and a splash pad. That part of the cost is about $2.5 to $3 million."
Warzoha said the project as developed in cooperation with Parks & Rec, Jr League of Greenwich, Dept of Public Works and various land use agencies.
"The reason we've seen this going from a pool to a 'park complex' is because of what Joe Siciliano and Parks & Rec wants to do with the entire complex," Warzoha said, explaining that the project includes new concessions, changing facilities, pump house and a new admissions building." Also, he explained that following Super Storm Sandy, new FEMA regulations added a host of requirements, including walls that break away in heavy waves.
Acknowledging concerns about increased impervious surface in the park, Warzoha said, "One of the ways we're going to avoid  increasing a lot of impermeable surface space is by blasting out part of that old quarry."
"We're being asked to approve $9.5 million, which includes soil remediation, demolition of existing buildings, the pool house and pumping equipment and the creating of new buildings, parking, beautification and contingencies," Warzoha said of the upcoming RTM vote on the capital budget on May 11.
Betsey Frumin of RTM District 9, said that the capacity per day of the park is about 500 with 310 in the pool and 190 people on the beach. She said that maximum is based on the existing sewer line. "You can come in and go to the tennis courts or boat club," she said, adding that there is a separate entry gate counts visitors to the pool and beach areas.
When asked whether the splash pad might open when the pool is not open for the season, Warzoha said, "If that's something you think is important, please email Joe Siciliano at Parks & Rec, BET or RTM," Warzoha said.
"Whether or not this pool project passes the RTM, the pool area is going to be closed this summer," Warzoha said, referring to the discovery of contaminants found in the pool area. "We have to see what happens in the future, if the RTM chooses not to vote in favor of the project," he said, adding that there are multiple schools of thought in the RTM. "Some RTM members are saying let's do the full project at $9.5 million. Some are saying let's do the remediation and demolition for $2 million."
Mrs. Frumin said that $1.5 million had been knocked out of what was an $11 million estimate, but she was not sure where the savings were identified by the BET.
"There were a couple of reasons," Warzoha said. "The concession stand. The actual pool house will including men's and women's changing facilities, bathrooms, shower areas and concession stand. To bring what we currently have up to code will require separate heating, air condition and ventilation," he said. "So one of the things people were talking about on BET were to provide a food truck hookup," he said. "Also, the types of finishings — do we do to the platinum level, or the gold or silver level?"
---
---
The PGA board's mission is to promote and enhance quality of life in Pemberwick and Glenville.  The 10th annual Pemberwick-Glenville Day is set for May 31 from 12:00 noon to 5:00pm.
If you are a new resident in Pemberwick or Glenville, property or business owner, or even a longtime resident and you want to join PGA, contact PGA communications director Vin DiMarco at [email protected]
Like the Pemberwick-Glenville Association on Facebook.
---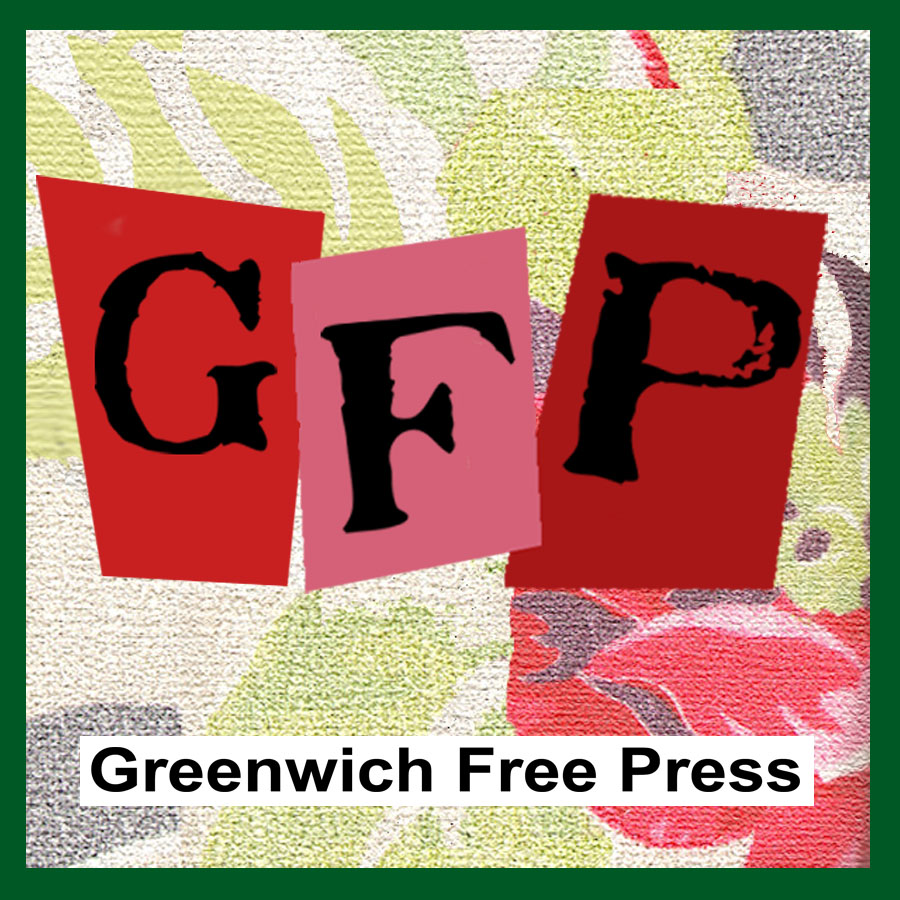 Email news tips to Greenwich Free Press editor [email protected]
Like us on Facebook
Twitter @GWCHFreePress
Subscribe to the daily Greenwich Free Press newsletter.