On Monday the Board of Selectmen held a workshop format meeting where members of the public were invited to participate in the conversation, which included the topic of the banner strung across the top of Greenwich Avenue, by Lewis Street.
The banner had come up the previous week at the formal Selectmen meeting when Parks & Rec beach and park fee increases were approved.
At the request of Selectperson Jill Oberlander, the board agreed to hold off on approving a requested increase from $250 to $300 for the banner, plus overtime to fix it when gets tangled in the wind.
The Greenwich Avenue banner is a fairly recent addition, having been initiated three years ago under former First Selectman Peter Tesei.
It is only available to non profit organizations.
At last Wednesday night's Parks & Rec meeting, director Joe Siciliano said the overtime was typically  about $150.
"The first year we didn't charge a fee at all," Siciliano said, adding that overtime was being incurred, but the non-profits were not being charged for it.
Instead, he said overtime was being paid out of the Tree Dept's overtime budget.
"We have an application. I approve the language and who the organization is.  They drop it off and our guys put it up," Siciliano said, adding. "Tax payers should not be paying overtime for a banner for the Avenue."
"I don't have a position on the banner," Siciliano continued. "This gives this First Selectman a chance to say, if they renew the fee, they're supporting the initiative to put it up."
---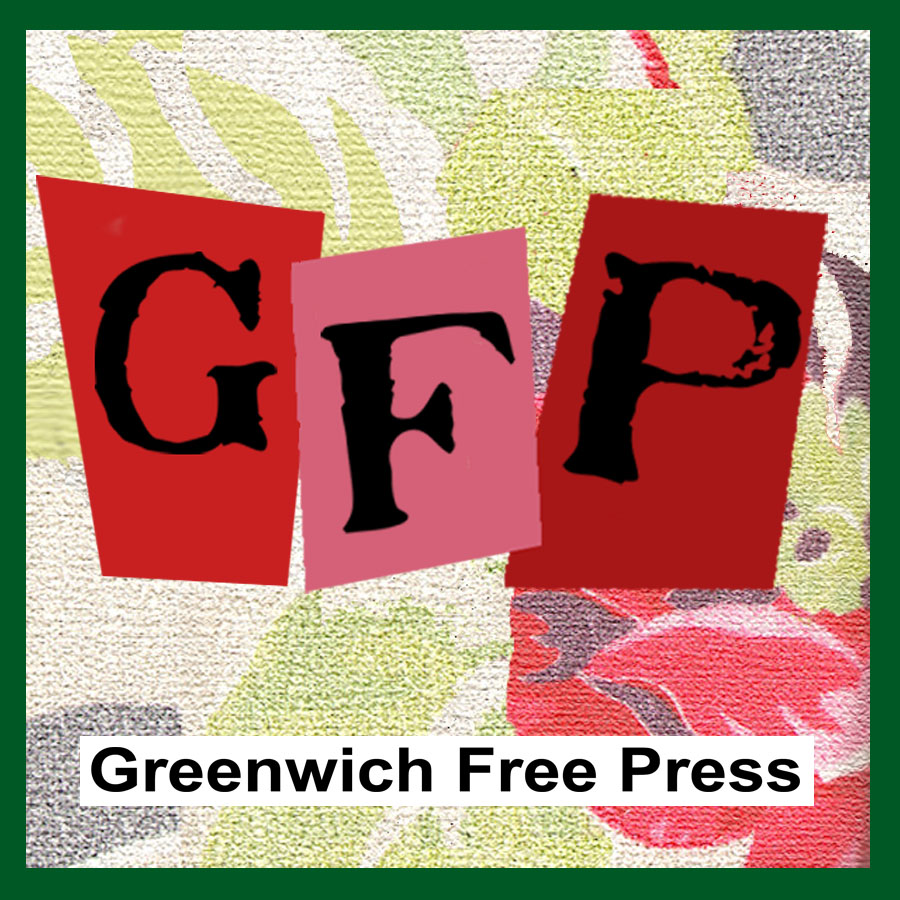 Subscribe to the daily Greenwich Free Press newsletter.
---
On his Friday radio program on WGCH, Camillo said he had no problem with the banner or the fee. "I don't look at it as commercialization. It's adds a little bit of a home town kind of feel."
Oberlander, during Monday's workshop, suggested the Selectmen come up with a policy on advertising in general.
"I don't think the town has a policy on advertising. We have a zoning regulation*(See below) about when signs are permitted and when they aren't."
Oberlander said there had never been an opportunity for public comment, and asked a series of questions.
"Does the town want advertising on its avenues? Who gets the benefit of that advertising? This weekend I just noticed all the advertising flags on the Avenue for Think Greenwich, with no public vote. If we are going to start to allow advertising, how do we price it? Where's the money going? Who gets access to it? Is it only on Greenwich Avenue? Is it on other commercial streets? And who gets to decide? Can we have other non profits advertising in other parts of town?"
There was some discussion about the proliferation of lawn signs on public property – other than political campaign ads which are exempt.
"If someone tomorrow said let's get rid of them on public property, I'd be okay with it," Camillo said. "We banned real estate signs."
He suggested conducting an email poll of residents.
"I haven't heard anyone advocating for advertising on the Ave," Oberlander said.
"I have (heard support) from non-profits," said Selectwoman Rabin.
"I agree, we do need to have a policy," Camillo said. "I think most people would be okay with one banner going across Greenwich Avenue for a non profit. But is that okay in Byram, Old Greenwich and Cos Cob? I think it should be uniform."
Camillo said it would be good to have a well thought out policy that would then be posted on the town website.
Stay tuned.
See also:
Those Pesky Lawn Signs! Strict Rules, Except for Campaign Signs!
*The town ordinance with respect to signs, Sec. 6-166(e)(1) of the Town's Zoning Regulations, "All signs that are on the public right of way are expressly prohibited except those signs erected by or on behalf of:
(1) a governmental body to convey public information…
Sec. 6-166. LOCATION OF SIGN.
(a) No sign shall be located on the roof of any building or on any exterior wall so as to project above the top of said exterior wall at the location of the sign. No business sign shall face any lot line of any immediately adjoining lot in a residence zone within a forty (40) foot distance.
(b) All signs on the property shall be so located that they will not interfere with the vision of a driver entering or leaving the property or interfere with visibility at an intersection or traffic light
(c) No sign shall project more than nine (9) inches over any public traveled way.
(d) A sign may be affixed only to the portion of a building or structure wall which encloses the use to which the sign pertains.
(e) All signs that are on the public right of way are expressly prohibited except those signs erected by or on behalf of:
(1) a governmental body to convey public information or direct pedestrian or vehicular traffic;
(2) a public transit company bus stop or similar signs;
(3) a public utility informational signs; or
(4) (i) a hospital or educational, civic, historic, or religious institution; a neighborhood, fraternal or athletic organization; or a country club,that give directions thereto or convey public information and  (ii) temporary non-commercial signs, under guidelines issued by the Office of the First Selectman or designee and for which a permit has been issued by the Zoning Enforcement Officer pursuant to such guidelines. All of such signs shall be no more than five square feet in area.