Plastic lawn signs have grown popular in Greenwich – popping up in the grassy median at the entrance and exit of I-95, lining traffic islands and  dotting school entrances  –  most of them are erected illegally.
Via email Greenwich's zoning enforcement officer Jodi Couture said "Commercial signs are not permitted and will be removed if seen or reported."
Couture said that although many people are under the impression that real estate for sale signs are not allowed, it is indeed permissible to post a three-ft square sign that simply says "For Sale" and a phone number.
However, once logos and company names are added, that is considered an advertisement and therefore not allowed.
"We grab them after people call in and complain," he said, adding that residents complain quite often about the signs. "If it's in the right of way we just grab them."
Non profit signs are sometimes approved by the First Selectman's office. In those instances, the signs must must be up no more than 15 days before an event, and be removed within 24 hours afterward.
"We absolutely get permission prior to Sidewalk Sales, including a permit," said Marcia O'Kane, director of the Greenwich Chamber of Commerce.
"Also, we meet with officials at Town Hall two times before Sidewalk Sales and then do a postmortem meeting afterwards to make sure we let them know that we are getting correct permits and to get feedback from them to make sure there were no complaints," O'Kane continued, adding that this year there were no  complaints to the Selectmen, Greenwich Police or Parking Services regarding this year's Sidewalk Sales.
"We always take our lawn signs down the night of the last day of Sidewalk Sales," O'Kane said.
The Wine + Food Festival signs that went up in July have mostly vanished because went up in July and the event is not until the end of September.
"We have been trying to grab them when we see them," Couture said of the Wine + Food Festival signs.
Couture said those seeking to put up a sign in a town traffic circle should contact the Selectmen's office. There is an application for a designated spot on a traffic island like the Lake Ave circle near Greenwich Hospital.
Per town regs:
TEMPORARY SIGNS IN RESIDENTIAL ZONES
(1) Temporary civic and non-profit organization signs on or off the
premises for a period of no more than 15 days before the advertised event and no more than one day after the event. Size allowed-8 sq. ft. 1 on each street
The Highway department has taken signs down in the past if they are impeding sight lines.
Election Signs
Mr. Couture said that every election season he is asked whether campaign lawn signs are allowed.
"We do not regulate the election signage," he said adding that for the most part the campaign staff take the signs down following the election. "But we would pick up the stragglers," he added.
That said, Couture said the Highway Department have in the past taken down signs if they are impeding sight lines.
Pete Kurpeawski of DPW's Highway Division said his department is not responsible for enforcement.
"We're just the shovels," Kurpeawski said, adding that the highway division will respond to orders from the Selectmen's office or Zoning Enforcement to remove certain signs.
---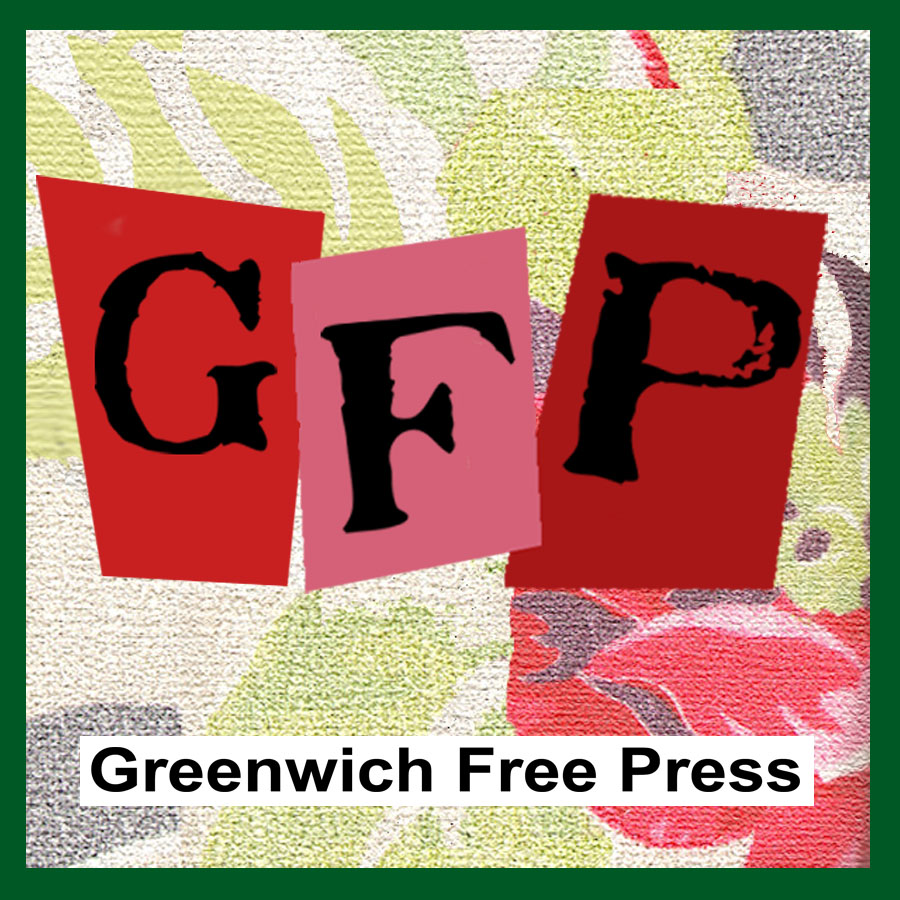 Email news tips to Greenwich Free Press editor [email protected]
Like us on Facebook
Twitter @GWCHFreePress