At the Nov. 20 Board of Selectmen meeting, a trio from Liberation Programs dropped some stunning facts, but one remark made by Alan Mathis, the organization's president and CEO made to First Selectman Peter Tesei was most memorable.
"I was stunned that you invited me here to speak," Mathis said. "That is not the reception that most communities have."
"We shouldn't have blindfolds on," Tesei replied.
Mr. Marzullo, who works for GEMS when he isn't wearing his selectman hat, said prescription drug abuse is rampant, if not an epidemic, and ruins families. "It is kept in secret in Greenwich, in Hartford, in Bridgeport," he said. "This honest dialogue does help."
Mathis, who has 28 years of experience in the field of addiction, and in particular narcotic addiction, said there has been an increase in opiate deaths in Connecticut in recent years, with 174 in 2012 and 307 in 2014.
A chart published by the state medical examiner's office summarizes opiate deaths in 2014 and includes individuals of all ages including teens.
Mathis said there were 44 overdose calls to Greenwich Police in 2014, and that 20% of all Connecticut youth, age 12-20, reported binge drinking in the previous month, and 10% of Connecticut youth, age 12-17, reported prior use of an illicit drug in the prior month.
Mathis said that in a typical week, Liberation Programs works with 1,000 individuals helping them get past their drug problems, and that his organization is in 19 different schools from Bridgeport to Greenwich, including Greenwich High School. Mathis said that after working his first 21 years in New York City, he thought his job would be easier when he moved to the suburbs.
"The numbers are alarming," he said. "In some ways I'm more frightened by what's happening in our communities, including right here in Greenwich."
Mr. Toner asked the Liberation team whether it is easy to figure out where the drugs in Greenwich High School are coming from and stop it?
Maggie Young who is Liberation's Director of Family and Youth Resources, and is stationed in Greenwich said, as with everything, there is a way to get things in.
Over the summer, four kids from Greenwich High School were arrested for the sale of drugs within the school, according to Young.
"The kid is appears not to have problems. There doesn't seem to be problems within the family," said Young. "The kid is academically successful, with no truancy, but they're having the party and bringing the drugs to sell it to someone else, and it appears at that point it's not their issue. It always looks as though it's someone else's issue."
"What makes us believe any school in America, especially a school with 2,800 students can stop at least a few students from bringing something in," Mathis said. "Sadly, there are some kids in this community that tell our counselors that if they needed help with their homework, help learning how to score a touchdown, that help would be readily available, but if you want to talk about the issue of addiction, or curiosity, or what happens as a party, and you want that conversation with an adult — maybe not so much."
Mr. Tesei asked Ms. Young what she sees "on the front lines" at GHS. She described a casual conversation she had with a 9th grader during lunch time. The student shared  that he had been using prescription drugs from his parents medicine cabinet since grade school. "He had never had a conversation with anyone about it," she said. "Never had he been offered any type of services."
Tesei said the onus shouldn't be entirely on the schools, and that parents need their eyes opened. "Every parent of a school age child should know what the risks are," he said.
Mathis said what is required is cultural shift in approach toward mood altering substances, and pointed out that 40 years ago the selectmen would have been offering each other a lighter and passing the ash tray.
Appetite for Mood Altering Substances
"We had the 'Just Say No,' and nobody said no," Mathis said. "We tried mandatory drug sentencing. We declared that our schools were going to be drug-free zones, except for many kids, and at Greenwich High School, they go to school to meet the person to buy the substances they'll later take at a party."
"All too often young people believe that the over-consumption of alcohol is, 'just what you're supposed to do when you're young.' I'm frightened when I hear stories of young people in this community having to have their stomachs evacuated because of alcohol consumption."
According to Mathis, 10% of kids 12-17 in CT  think it's perfectly acceptable to drink five or more drinks of alcohol in a sitting, twice a week. "By any measure that person would be considered having a substance abuse problem."
"With Thanksgiving, Christmas and New Year's eve around the corner, people are going to be using lots of substances and lots of bad stuff will happen," Mathis said. He said he hopes Greenwich will lead the nation in a conversation that will work toward a change in culture.
See also:
Greenwich High School Gets Real about AIDS, HIV and Sexual Health
GHS Grads Break Silence on Drugs from Marijuana to Heroin
Young Reader Responds to "GHS Grads Break Silence on Drugs from Marijuana to Heroin"
Parent Response to 'GHS Grads Break Silence on Drugs': My son asks me why didn't I do more?
Focus on Mental Health at GHS Health Fair
Facing the Hidden Drug Epidemic: Heroin Use in the Suburbs
Heroin in the Suburbs: Signs of Addiction in Your Kid & How to Reduce the Risk
Heroin in the Suburbs Part 3: A Darien Resident in Recovery
---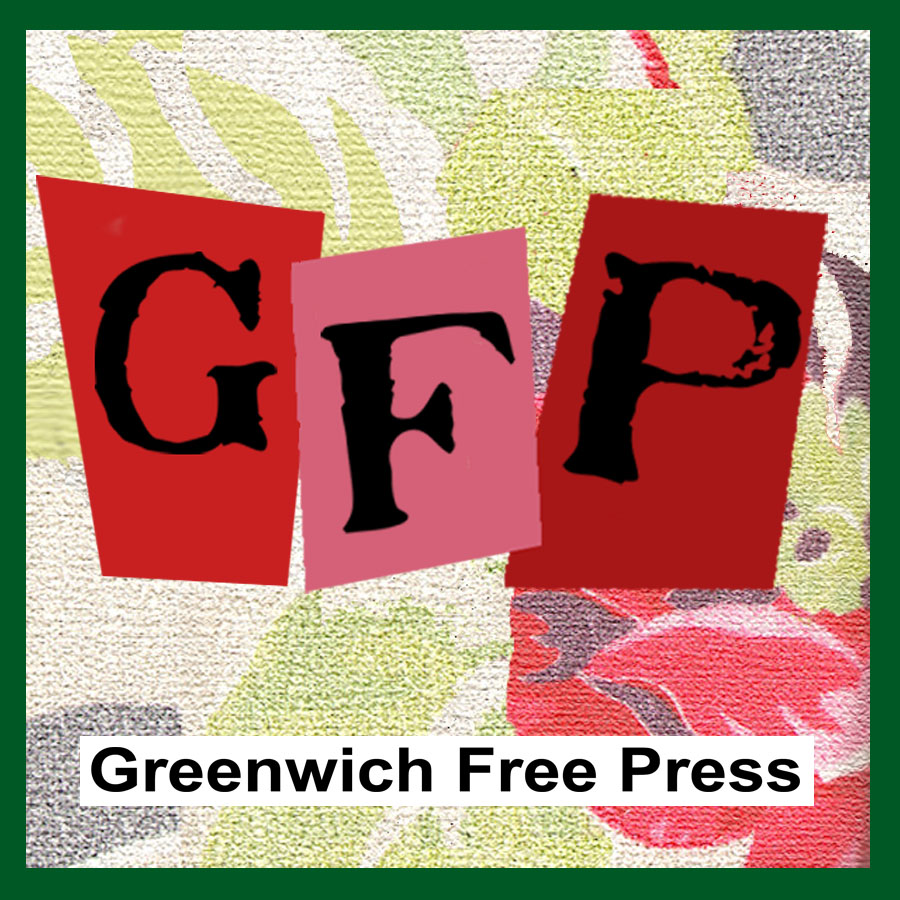 Email news tips to Greenwich Free Press editor [email protected]
Like us on Facebook
Twitter @GWCHFreePress