On Thursday the YMCA of Greenwich and Liberation Programs hosted a seminar to help parents talk with their teens about drugs.
Liberation youth options counselor, Cerissa Orbegoso, whose office is housed inside the Greenwich YMCA, introduced former client Mark Pelazza, the featured speaker.
Pelazza, now a soft-spoken, clean-cut 24-year-old, described growing up in Greenwich in a loving family who gave him everything he ever wanted. He attended Cos Cob Elementary School, Central Middle School and Greenwich High School.
Drinking and Smoking Pot in Middle School
"I started using drugs and alcohol at age 14. I started socially, hanging out with friends, but eventually it became the start of my addiction. Before I knew it, I was drinking and smoking marijuana every day.  Before school, during school and after school," Pelazza recalled.
"Two weeks before my graduation I was arrested for possession of marijuana. I was kicked out of school even though I completed all four years," Pelazza said. "I felt cheated and blamed everyone else for my mistakes."
Heroin Completely Took Over My Life
Sentenced to 18 months in prison, Pelazza said then when he returned home to Greenwich, his high school friends had left for college. From there, he said, "I began with what became my drug of choice. Heroin completely took over my life — my money, my morals, my freedom and most importantly, my family."
Detailing his rock bottom as the moment when he was alone on the streets, sleeping under a bridge in the rain and knowing his parents were through with him, Pelazza said he entered the Methadone clinic at Liberation Programs.
"It entirely changed my life. My parents allowed me back in the home and I began working in a restaurant as a waiter alongside my father," he said, adding that he went on to college to become a drug counselor.
Pelazza said he wished he'd listened to his parents' advice and regrets the pain his family endured, but said that in their eagerness to help him they became "enablers."
"When I was getting high, they always knew what was going on. It's tough to say…" Pelazza admitted, acknowledging that his mother was present at the seminar. "They gave me everything. I was very spoiled. I didn't have to grow up. I always had them to give me money. They paid for my food. I didn't have any responsibilities," he recalled. "Once they were completely through with me, it finally opened my eyes."
"A Very Drug-Oriented Town…Sometimes Parents Were Right There With Us" 
Pelazza was asked whether Greenwich's affluence was a variable contributing to his drug use.
"I honestly think about that all the time," Pelazza answered. "There's going to be drugs everywhere, but it is a very drug-oriented town. He sad that sometimes he'd party in homes where the parents were away, other times the parents joined him and his friends getting high.
In Pelazza's opinion there's not much for teenagers to do in Greenwich. "We never went to the movies or went miniature golfing. We left school on Friday night and just partied. We got high and drunk and woke up the next morning and did the same thing all over again. Some of my friends could stop, but with my addictive behavior I just couldn't stop."
Peer Pressure, Blending in and Being Part of the Group
"Addiction doesn't care what our socio-economic status is. It effects everyone from all walks of life. It's truly a disease," said Orbegoso. "I've worked with kids that say it's very hard to stand out here. Everyone's successful. 'We all look the same, dress the same, drive the same cars and come from the same 'fabric' so to speak.' How do you cope with that and develop your individuality."
"'Everyone's doing it' applies to to not just drugs," Orbegoso said. "It applies to what they're wearing, what their hair looks like, what makeup they're wearing. That framework is really toxic. It doesn't serve as a catalyst for being your own person."
Orbegoso said that blending in and being susceptible to peer pressure is very pertinent in Greenwich.
On the subject of Greenwich's affluence and drug abuse, one parent introduced himself as the father of a heroin addict.
"It's not just a problem in Greenwich," the father said. "It's easy to get. It's cheap and it's a great high. I know we want to blame Greenwich, but you have to remember this is a disease…It's about how a kid is wired. The secret is getting professional help. There is a huge social stigma associated with addiction. This is a bigger issue is in Greenwich where we like to think we live in a perfect world and the disease doesn't effect us."
Asked about the progression of his drug use, Pelazza said, "It started off with alcohol and weed, which were very accessible. Then it was cocaine, pain pills — Benzos (Benzodiazepine), downers, Clonazepam, Xanax, stuff like that. That was what started my opiate addiction. Then it was Oxycodone," he said, adding that with heroin, he began by snorting and later both injected and snorted the drug.
A half dozen young adults joining Pelazza to answer parents' questions. A young man named Henry said that he regretted not seeking help earlier for for the issues underlying his drug use. "I didn't talk to anybody. The marijuana was the therapy. It started off as something great and then it became therapy." Henry added that marijuana was a huge cause of his attitude deteriorating. "My mind was not clear even though I thought it was," he said, putting drug abuse in context. "At GHS there is a lot of drugs and kids think in-the-moment," he said.
At the end of the seminar several young men and women role played various scenarios between family members and loved ones and parents in the audience had the opportunity to join the role-play.
Pelazza said he still struggles. "Treatment has taught me that relapse is part of recovery," Pelazza said. "Whatever happens, there is always tomorrow," he said. "I've relapsed plenty of times, been in and out of jail totaling 3 years, and been in and out of rehab several times." He said that what helped him fight "urges and cravings" was going to meetings and that he followed AA's recommendation to attend 90 meetings in 90 days. "It helped that all those numbers in my phone that weren't for bad people."
Mark's mother introduced herself and said the road had been long, with 6 detoxes, 5 rehabs, and months of jail time  along the way and the tough decision to kick her son out of the family home for seven painful months. "Maybe I should have kicked him out earlier," she said. "God bless all of you with great kids. Keep them off this path."
"I never thought I would be popping pills or sniffing heroin," Pelazza said, describing the idea that what starts out as fun might become an addiction is the last thought on a teenager's mind.
Orbegoso said that in addition to Liberation Programs, Community Answers has a complete listing of programs and services available in town based on need, age and location.
Orbegoso added that Liberation Programs has a website and added that her office is housed out of YMCA's third floor.
A young man named Frank, also in recovery, agreed that Orbegoso has a presence in Greenwich High School, but that knowing adults are available to seek help, "That's not good enough. I feel it needs to be pushed more to the parents at this point. Kids don't think past the moment, they just think I'm going to get high."
"It's well known that there's drugs at GHS. It's a big topic at Greenwich High School," Frank added. "But I feel that broadcasting that (help is available) to the teens that do have the problems isn't good enough. The kids that have the problems aren't going to take the steps to get better. It's down to the parents."
Saying the Hard Words: Marijuana, Cocaine, Suicide
"Get comfortable saying these words, heroin, Xanax," Orbegoso said. "These are hard words to say, but you have to have these conversations with your kid. Say the hard words — marijuana, cocaine, suicide. These are hard words to say but you have to say them. You have to have these conversations with your children."
Related Stories: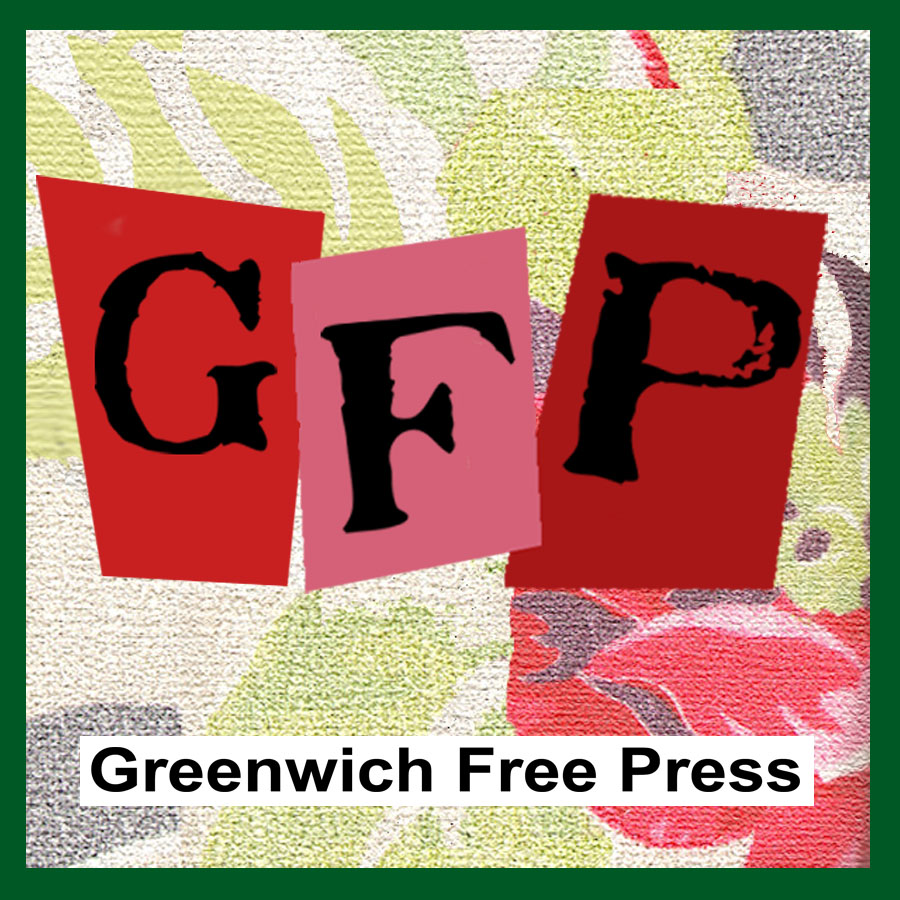 Email news tips to Greenwich Free Press editor [email protected]
Like us on Facebook