Greenwich High School hosted a health fair on Thursday, with an emphasis on mental health.
"This is the second year we've had this fair with an emphasis on mental health," said Health teacher Kathy Steiner who organized the well attended event. She pointed out that September is Addiction and Recovery month.
Mrs. Steiner said that anxiety and stress escalate every fall with teenagers' return to school. "Stress and anxiety create add to the inability to cope and correlate to drug use," she said.
Among those who set up tables in the auditorium lobby were the GHS Outreach Club, Al-Anon, Alateen, Silver Hill Hospital and Greenwich Hospital's Healing Touch volunteers who had chairs set up in the quiet, sunny corridor outside the soon to be demolished auditorium.
The Outreach Club handed out free bubble makers, pencils, stickers that say party sober and green business card sized pledge cards that students signed and kept. Each represented a pledge to "keep it safe." The cards are good for a 10% discount at stores including Darlene's Heavenly Desires, La Fenice Gelato, GHS Student Activities and Rosie's Frozen Yogurt.
The cards also are useful at Garden Catering for FREE fries with a wrap, at Upper crust Bagel for a 99¢ Bagel & cream cheese and at the Arch Street Teen Center.
The back of the cards have useful emergency/crisis help lines including Safe Rides (203) 869-8445, Greenwih Taxi (203) 869-6000, Drug & Alcohol helpline (AA) (888) 624-8004, Teen Crisis Suicide helpline 211, Teen dating violence hotline (203) 622-0003 and the Sexual Assault Hotline (203) 329-2929.
Dennis Bludnicki, a drug and alcohol counselor, known among students as "Mr. Dennis," can be found in his office up in the media center just outside the meeting room. He said that since his position transitioned from part time to full time at the high school, students can find him at their convenience.  "I started as full time in January because of the number of incidents of drug abuse in the community, especially heroin overdoses," he said.
A chart published by the state medical examiner's office summarizes opiate deaths in 2014 and includes individuals of all ages including teens.
When school isn't in session, Bludnicki can be found at his office at the Greenwich YMCA. "They're finding their way to me," Mr. Dennis said. "Often kids refer another friend, a boyfriend or girlfriend. They'll come sometimes just to talk about issues. Maybe they have a friend who is struggling and has used and they don't want their friend to become addicted," he said. Bludnicki said having drugs and alcohol present and available in Greenwich homes is an unnecessary temptation and that medicine cabinets should be locked, especially since guests to the home may use the bathroom. "That's sometimes when the items go missing."
Mrs. Steiner spoke passionately about the importance of "being in the present."
"All too often we are rehashing and rehearsing," she said. "We're all our own worst critics. We beat ourselves up over something that has already taken place. We need to stop and notice things. Maybe while eating, or walking and talking with a friend or family member," she said, by way of explaining the concept of mindfulness meditation and stress reduction.
Rosanna Neri said this year the Outreach Club is honing their message. "We're refocusing and expanding. Our new motto is, 'Keep it Safe,'" she said. "We'll advocate for mental health, alcohol awareness and communication."
"We're talking about health for kids our age because we're all under so much pressure including stresses around academics at school and pressure from each other," she said.
See also:
Powerful Messages about Drunk & Distracted Driving at GHS Safe Driving Day
---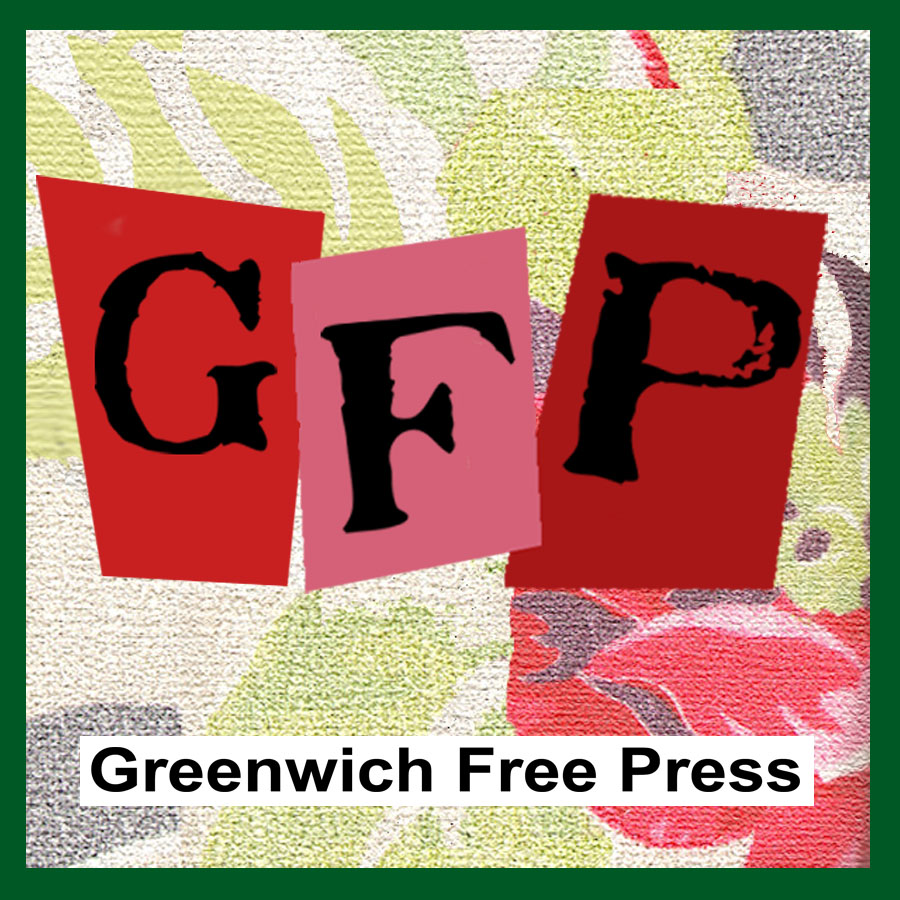 Email news tips to Greenwich Free Press editor [email protected]
Like us on Facebook
Twitter @GWCHFreePress
Subscribe to the daily Greenwich Free Press newsletter.