Several Cos Cob business owners attended Thursday's Board of Selectmen special meeting where the single agenda item was an emergency transformer replacement at the Mianus substation and proposed road closures in the area of River Road Extension between Putnam Ave and Valley Road.
Tracey Alston, community relations specialist from Eversource, said that her company needs to replace the existing transformer at the Mianus substation at 128 River Rd Ext by May 31 in order to offer reliable electric service to the area during summer peak loads.
"We've had consistent failures over time," Alston said, of the existing transformer, which she described as smaller than the other five in town. "We've had quite a few instances with that transformer and due to its age there is concern with upcoming weather that it won't be resilient through the summer."
Work will involve full road closures on or about April 18, April 24-25, and May 4-5, in addition to temporary road closures ranging from several minutes to several hours between April 27 and May 27.
The meeting drew several local business owners who were apprehensive that their businesses and restaurants would be impacted during their busiest months.
"I've been there since 2009 and we've lost a lot of business (during power outages)," said Dom Delfino, owner of Joey B's at 118 River Rd Ext, adding, "As a small business owner, this hurts. If I don't pay my Eversource bill, I'm shut off. It hurts."
Ms. Alston said her colleague Krystal Harwick will come up with workarounds to minimize impacts on businesses impacted, "whether it be monetary or timewise."
Delfino said rents are high in Greenwich for businesses like his and that all his workers have families to support. He said his restaurant is just one of six in the area, and that others who will be impacted include John Kavounas of Red Canoe Partners, who own 118-124 River Rd Extension for a total of nine rental units, Patio.Com, a T shirt business, a jewelry business, and a newly opened kitchen store.
"This is our time," said Delfino whose customers enjoy outdoor seating during the warm weather months. "This should have happened in January or February."
"The last thing we want to do is impede small businesses," said Selectman Drew Marzullo.
Ms. Alston said there will be barricades set up to block through traffic, but that, "We plan to have an officer on site at all times, who will also assist in allowing patrons and residents to come through."
Typical work hours for Eversource on the project will be 7:00am until 5:00pm, Monday to Saturday.
Alston said Eversource is requesting two police officers stationed, one at each end of River Rd Ext, and that her colleague Krystal Harwick will be on site throughout the entire construction, and will be able to escort people through during construction.
Alston said that unfortunately the work cannot be done at night, and that the Connecticut Dept of Transportation requires Eversource to transport the new transformer down from Hartford between 9:00am and 4:00 pm between Monday and Thursday, with no travel allowed during inclement weather.
Alston said the estimated travel time for the wide load which will be on a flatbed trailer is six hours.
Alston said that Ms. Harwick will be going door to door in the neighborhood to inform every business owner and resident of the plans, and work with them to minimize disruption.
Ms. Harwick will leave door hangers behind if no one is available when she knocks. Her contact number is (570) 688-7568.
Alston said the substation provides a small work area, and, she pointed out that River Rd Extension is very narrow, which means that in addition to road closures, it will be necessary to prohibit on street parking.
Alston said that when the old transformer is transported out, it will be broken down and drained of both fluids and chemicals in order to travel "dry."
Melissa Evans, Traffic Operations Coordinator from the town's Engineering Division said there were issues to be resolved before proceeding, the biggest being the need for an actual detour plan, especially because Nassau Place is one-way, so many will have to detour to Orchard Street.
She said a "road closure plan" was not a detour plan.
Jim Capparelle said he was concerned about detouring traffic around the block via Nassau Place. "It's going to back traffic back all the way up the hill. It's a small street with a stop sign at the end, and there is traffic on Valley Road."
Mr. Delfino said that, as is, starting on Thursday afternoons, traffic on East Putnam Avenue backs all the way up to St. Catherine's Church at Riverside Ave.
Second, Ms. Evans said that between Thursday's meeting and mid day on Monday, the 18th when road closures are to begin, there must be coordination with the Board of Education with an eye to school bus routes, bus stops and children walking.
She also acknowledged Mr. Delfino's request for signage indicating that the local businesses would remain open during the closures and agreed that should be done forthwith.
It was noted there are no sidewalks on River Rd Extension.
Third, Evans said, that that any work on Saturdays or Sundays in the overnight hours requires a noise variance from the environmental health department.
Lastly, Evans said Eversource must obtain a highway permit for use of right of way.
The selectmen voted on approving the request for road closures, contingent on the four requirements listed by Ms. Evans being satisfied.
After the meeting, Mr. Kavounas of Red Canoe Partners said he was satisfied with the outcome of the meeting. "It's got to be done. Greenwich gets a lot of power. It'll be a short sting, but like taking a flu shot, hopefully it'll make you healthy."
Jay Ragusa who owns Gofer Ice Cream said, "I think it'll be fine."
---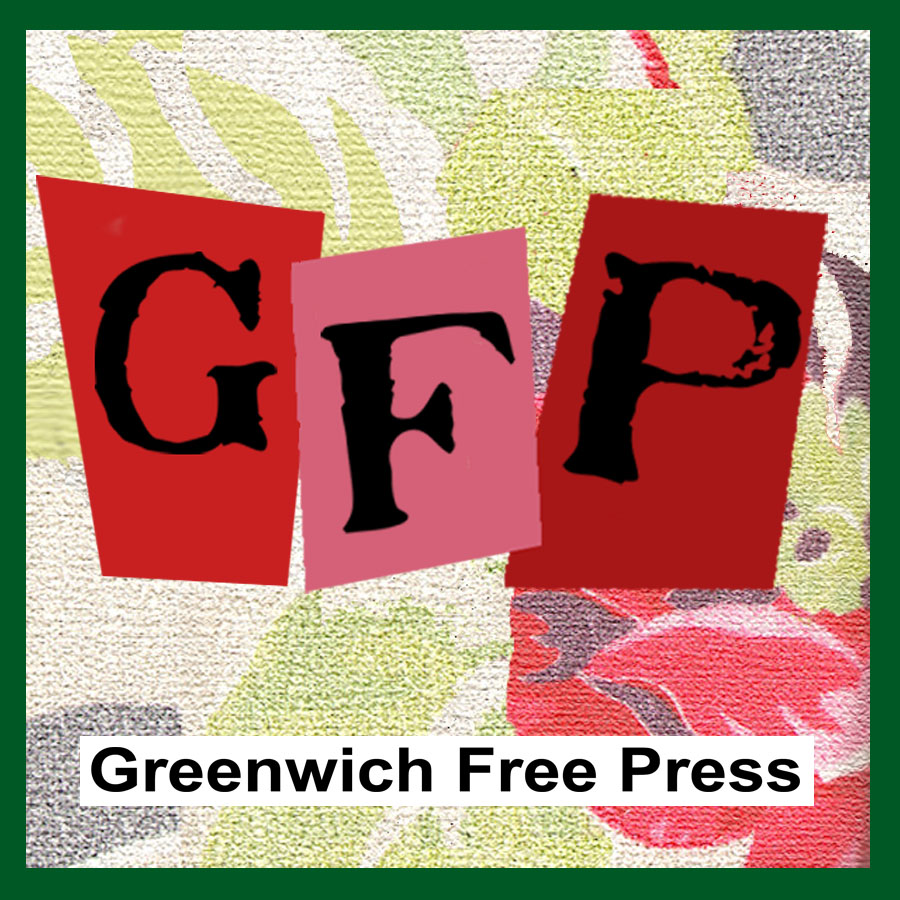 Email news tips to Greenwich Free Press editor [email protected]
Like us on Facebook
Twitter @GWCHFreePress
Subscribe to the daily Greenwich Free Press newsletter.