At the May 3 Planning and Zoning Commission meeting, the applicant, Row America Greenwich, owned by Howard Winkelvoss, was represented by attorney Thomas Heagney seeking a final coastal site plan and special permit to construct a 20,603 sq. ft. rowing club, with related rowing and water dependent activities. The plan proposes 66 parking spaces and 3 handicapped spaces, all on the 1.36 acre property at 89 River Road.
After a brief description of the concrete boardwalk with a rubberized surface, the conversation segued to lighting at night, and then quickly to ancillary uses beyond water dependent ones, and, of course, whether would be adequate parking.
Commissioner Margarita Alban pointed out that the Architectural Review Committee (ARC) had asked that neighboring residences not be impacted by the club's lighting. "Although the uplighting is nice on the roof, it may not be up to code," she said.
Commissioner Andy Fox asked why it was even necessary to have roof lighting after dark at the rowing club, to which Mr. Heagney said the club will close at 10:00pm, and have "very little activity after dark."
Traffic and Parking Demands
Mike Galante, the applicant's traffic and parking expert from Frederick P. Clark Associates said he'd redone traffic counts and a parking analysis based on an updated schedule of club activities at the request of P&Z.
Commission chair Richard Maitland said the study couldn't be considered complete because of remaining unknowns about parking demand.
"We know that the employee count seems to be incredibly low for a building of this size. Beyond that you have a sales facility on second floor, a large multi-purpose room on the second floor and no accounting for that," he said. "It seems like the wrong information has gone into this study….The second floor is clearly offices. The multi-purpose room and warming kitchen – we have no idea what it is. It indicates some sort of large gatherings. None of that is accounted for in this parking."
"We looked at the schedule of classes and number of people who would be attending, plus coaches," Mr. Galante said.
"The entire facility is a rowing club," Mr Heagney said. This is all related to the operation of a private rowing club. It's not a mixed-use building. It's a single use building," Heagney argued. "We're not renting out."
"You have multiple uses that generate different parking demands. That's missing from this analysis. It's inconceivable to me that you're going to have this second floor 8,000+ square feet, and you're going to have 4 or 5 people up there. That makes no sense," Maitland said.
Mr. Heagney said the multi-purpose room would be for meetings of rowers, students, and gatherings before and after regattas.
Mr. Maitland insisted the overlapping groups of people had not been accounted for in the parking plan. "You've said your membership is about 500 people."
Comparisons were made to Brunswick's rowing facility next door. Mr. Heagney said that it is a school program and does not have some of the facilities people expect in a private club.
"That's what you're not describing to us," Ms. Alban said. "That's the first inclination you've given us of a vision for a rowing place. We're saying tell us, what is it people need to do in a private club that they're not doing at Brunswick. We still don't have an answer for that."
Mr. Fox pointed out that Brunswick students arrive at their facility by bus, but GHS students will arrive in individual cars.
Row America's David Dickison elaborated on the club's scheduled activities from morning to night, describing it as a long day with people coming and going beginning very early in the morning.
"I still feel that even in the most charitable way of using our parking regulations, that this site is under-parked," Mr. Maitland said.
While Mr. Dickison and Mr. Heagney repeated that people would come and go within their allotted times, Mr. Maitland said that by providing lockers, it would suggest people can stay after their allotted times.
"It's clear that people will be staying beyond their allotted times, or you would not be providing 40 lockers in each room – for male and female," Mr. Maitland said.
"It's our job to look at the worst. The building is so much bigger than what your head count is that you have over-capacity, really challenging the parking. That's our concern," Mr. Fox said. "You're building it so much bigger than what you're saying you're using it for. The building is over-sized."
"But it's operated on a class basis, and a reservation basis," Mr. Heagney said.
"But tomorrow you can do something different," Mr. Maitland said.
Preserving Water Views
After lengthy discussion about parking concerns, the applicant's architect answered the commissioner's question about rotating the proposed building to open up view corridors to the water, which had been a request made at the last P&Z meeting. The architect said it wasn't viable, but apologized for not having brought a rendering to illustrate her reasoning.
Public Comments
Richard Kral, who owns Greenwich Water Club, said was very familiar with the parcel at 89 River Rd, which he had decided not to develop himself.
"I'm a little concerned about what's actually going to be happening with the size of the building, and how it will impact the river and other resources we're concerned about."
Mr. Kral argued that every application he had brought before the commission over the years started from the water and then worked in. "We had to show at all times we were maximizing the water dependent uses before we could consider any ancillary uses," he said.
Kral said he was concerned that the proposal was less about adding a water dependent use than adding ancillary uses and complained that the applicant had already removed winter boat storage, and boat slips.
"The winter storage was a big component of that site, and now it's gone," Kral said. "The commission needs to evaluate waterfront properties from the water in, not from the land out."
"There is no way this club can be economically viable with just 100 juniors and 400 dedicated master rowers," Kral said.  "I have no problem with another rowing club, and no problem with the competition. …As long as it's on the same playing field, with the same rules, and adequately supported by resources, no one will have trouble with it."
"For the record, I want to say, there was talk of a cold shoulder from the Water Club," Kral said. "That was not the case. I extended a personal phone call to Mr. Winkelvoss when I heard he bought the property, and never heard back from him. I sent my staff down there with my equipment to help them remove stuff off the site left behind from the previous neighbor. And haven't received so much as a post card thank you. We want to be neighborly."
Mr. Winkelvoss, citizen of Greenwich, responded to Mr. Kral's remarks. "We don't need to sit down. We don't need to talk about anything," he said.
Winkelvoss characterized Mr. Kral's comments about membership numbers and size of Saugatuck Rowing Club as "not credible." He said the proposed offices at the club on River Road were well accounted for. "I don't know why you're so disbelieving of that."
"No one cares more about the waterfront than we do. No one cares more about the safety of rowers than we do," Winkelvoss said.
Bruce Angiolillo, who recently replaced Frank Mazza as chair of the Harbor Management Commission said his commission had discussed the application, and sent a letter to DEEP asking for additional information.  Specifically they want to know how far back the building will be from the water, and how far out the docks extend.
Angiolillo said, with an eye to safety, HMC would like for there to be more consultation among the rowing clubs. "There is an increasing amount of concern about congestion on the water," he said. He also described the balancing of rowing versus marina dock space as "a lively issue."
Harbor Management Commission member Peter Quigley said his concerns echoed those of Mr. Angiolillo and Mr. Kral. "It's the scale and use that don't fit the site. It's about bulk and scale. We hope a water dependent use is successful, but if it's not we hope you grandfather a water dependent use on the books. It clearly needs to be scaled back.  The bulk and size clearly do not fit the site."
Mr. Heagney got the last word, pointing out that his applicant had been clear from the start that the boat slips would be removed. He offered to come back with specifics on the proposed programs, as well as details on the Saugatuck club.
"We want to come to you with a facility that will provide a water dependent use and be successful. That appears to be the tight rope we're walking here with you," Heagney said.
The application was left open.
See also:
Row America Ripple Effects on Crowded Mianus River: "An Accident Waiting to Happen"
Winklevoss Row America Dream on Hold for Now Following Lengthy P&Z Discussion
Row America Taking Shape on River Rd in Cos Cob
Former Fjord Fisheries Site Including Dock Sells for $6 Million
---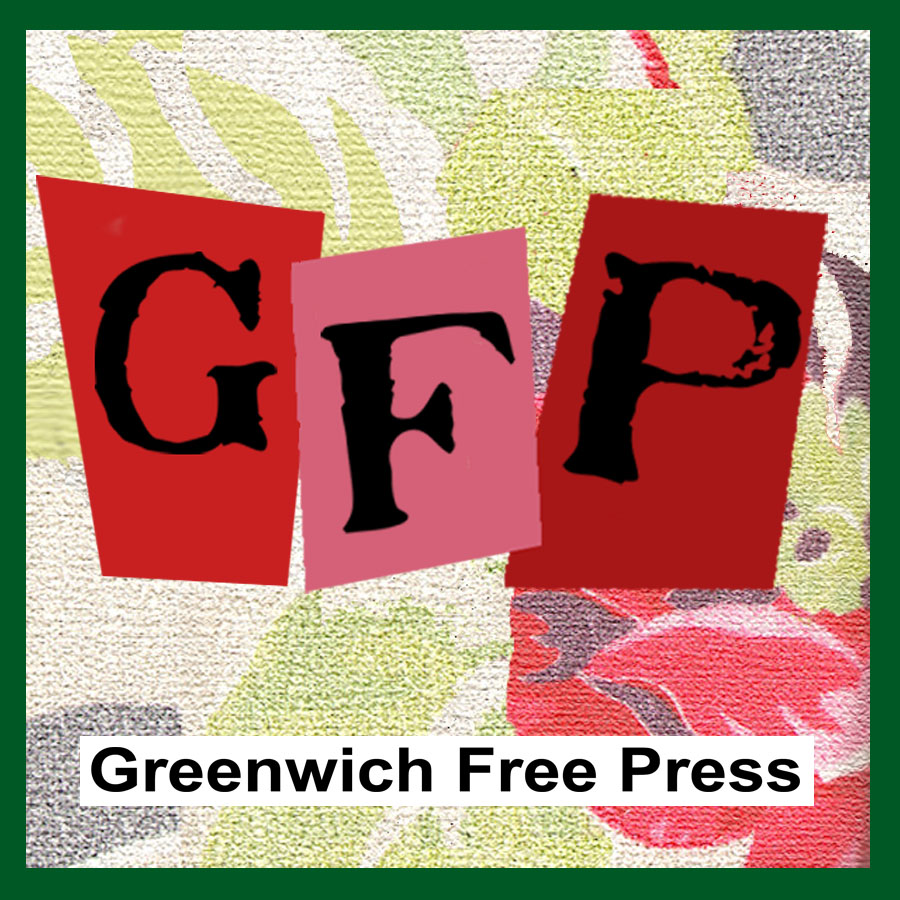 Email news tips to Greenwich Free Press editor [email protected]
Like us on Facebook
Twitter @GWCHFreePress