Valued Greenwich Free Press contributor James Finn, GHS '10, Emerson College '14, recently shared his reflections on his 'funemployment' between graduating from college and landing a full-time job.
Finn, who just signed an offer letter to work as a marketing coordinator for Dimension Data in Reston, VA, with a start date of Dec. 1, made the most of his months in Greenwich since graduating.
When he wasn't job hunting, Finn made a dent in his bucket list, becoming a triathlete and learning how to speak Spanish through Greenwich Continuing Education. There were also stints in a commercial kitchen to make meatless meatballs in Danbury and as a photographer's assistant.
"Rolling meatballs," Finn said, "that put things in perspective. You're making a product you can touch and feel."
He also worked as a reporter for Greenwich Free Press, where, in addition to honing his skills with both a camera and video recorder, he snagged hyper-local stories as only someone with local roots could.
Finn said there were some discouraging moments in his job search as it stretched to six months, with applications to over 100 jobs and 20 interviews. "It was a marathon. What I thought would be two to three months became a half a year. It can be demoralizing," he said, but added that his advice to recent graduates is to persevere.
"It's about luck and connections, not being the random resumé in the pile," said Finn who mentioned that some of his fellow Emerson alumni are employed, some are still looking, and some are temping. And, of free time while job hunting, his advice is, "You get out what you put in."
Recently Finn wrote a feature on the historic Pomerance mansion, that include a video narrated by Peter Davenport. The mansion, former home to Barbara Tuchman is to partly demolished by the Town of Greenwich. Interviewing Al Monelli, First Selectman Peter Tesei, Garden Education Center youth coordinator, and even a teen Boy Scout who shared memories of the abandoned mansion, Finn's piece drew thousands of page views and the interest of residents.
Back in July Finn collaborated on covering a dancing flash mob at the Palace Theater, which was part of ArtWalk in downtown Stamford.
In August, Finn published a video of OffBeat Players at the Arch Street Teen Center, interviewing cast and crew for a compelling behind-the-scenes look at the annual summer production.
"I learned so much about myself and got to know my community much better," Finn said of his experience as a part-time local reporter.
"Getting into the Rolodex of several department heads at Town Hall was great," he said, adding, "You can't just do man-in-the-street interviews. You have to go behind the scenes."
Finn reflected on his summer coverage of a gun protest at Belle Haven. On July 22, both gun safety and gun rights advocates congregated on Field Point Rd to mark the visit of Chris Christie for a fundraiser hosted by gubernatorial candidate Thomas Foley.
Finn said it was interesting to see a national debate play out on a local stage. "Also, I appreciated the challenge it was to be neutral in dealing with irreconcilable points of view without showing bias," said Finn who interviewed Greenwich residents on both sides of the equation.
"I learned you have to pick your words very carefully," Finn said, adding that though he's excited about his upcoming white collar job, he'll miss the variety of a reporter's assignments and the ability to be out in the community versus behind a desk.
"I was also fun to watch GFP grow and see the Facebook likes tick upward from 700 over the summer to 1,070 today," he said. "That said you're really on display when your story goes out on social media. But that's the future. People don't want to pay for their local news. They feel it's an entitlement. This is where the future is."
Finn said he never predicted how popular some of his stories would be. Attributing the potential of social media to the high page view counts, especially for the Pomerance story. "I wanted to write the story I had always wanted to know for myself. About the haunted house at the top of Orchard Street."
"Who would have known that story would be widely shared on local Facebook groups and capture the imagination of Greenwichians," Finn said, adding that he was surprised to be the only reporter at meetings like the Harbor Management Commission. "There needs to be more Greenwich Free Presses out there," he concluded.
Related Stories:
200 Gun Safety Advocates Gather in Greenwich for Christie Visit for Foley Fundraiser
Off-Beat Players Count Down to Spamalot, to be Performed at Arch Street Teen Center
Pomerance Mansion: A Historically Sensitive Demolition Alternative
Meet Greenwich Free Press Intern: Allie Primak
Meet GFP Intern, Nicola Traynor, GHS '14, Northwestern, '18
Greenwich Free Press Welcomes Two GHS Seniors for 6-Week Internships
Look for Finn's final feature next week, in which he profiles a local mom as part of GFP's return-to-work series.
---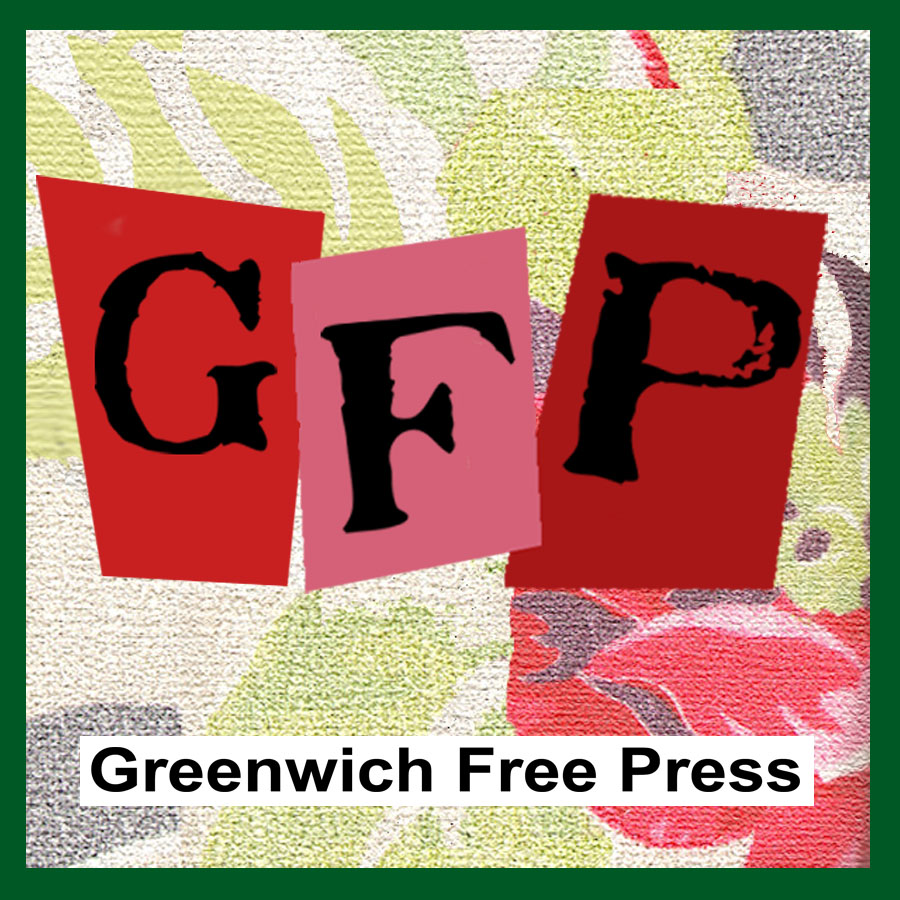 Email news tips to Greenwich Free Press editor [email protected]
Like us on Facebook
Twitter @GWCHFreePress
Subscribe to the daily Greenwich Free Press newsletter.