By James Finn and Leslie Yager
For Tina Mediate, who caught the theater bug at Greenwich High School where she graduated in 2007, summers at Off–Beat Players started when she was cast as a crow in The Wiz and had one line.
"I missed auditions but was thrown in the show anyway," she said. "I got to work behind the scenes and it was so much fun."
Nine years later Mediate has come a long way from playing a crow. This summer as the cast and crew prepare to perform Monty Python's Spamalot, she is serving as assistant director and producer, borrowing a lot from her skills as a 5th grade teacher at Hamilton Ave School.
"It's kind of the same. You have to teach kids how to present themselves and get along. It intertwines," she said.
"I love it I take care of the props, take care of the costumes. It's a lot of work, but it's so worth it to put someone's costume on and  see their face light up. It makes your summer." – Tina Mediate on Off-Beat Players
Brian Ciccone has been with Off-Beat Players from the start. Ciccone, who graduated GHS in 2002, teaches high school at La Salle Academy in Providence, RI during the school year. Still he comes home to Greenwich every summer, drawn back by the camaraderie and challenge of staging a new show.
Ciccone started off acting and then helped with choreography before advancing to the role of director. Over the years he has directed seven shows for Off-Beat Players. During the day he teaches day camp at Burning Tree Country Club.
____________________________________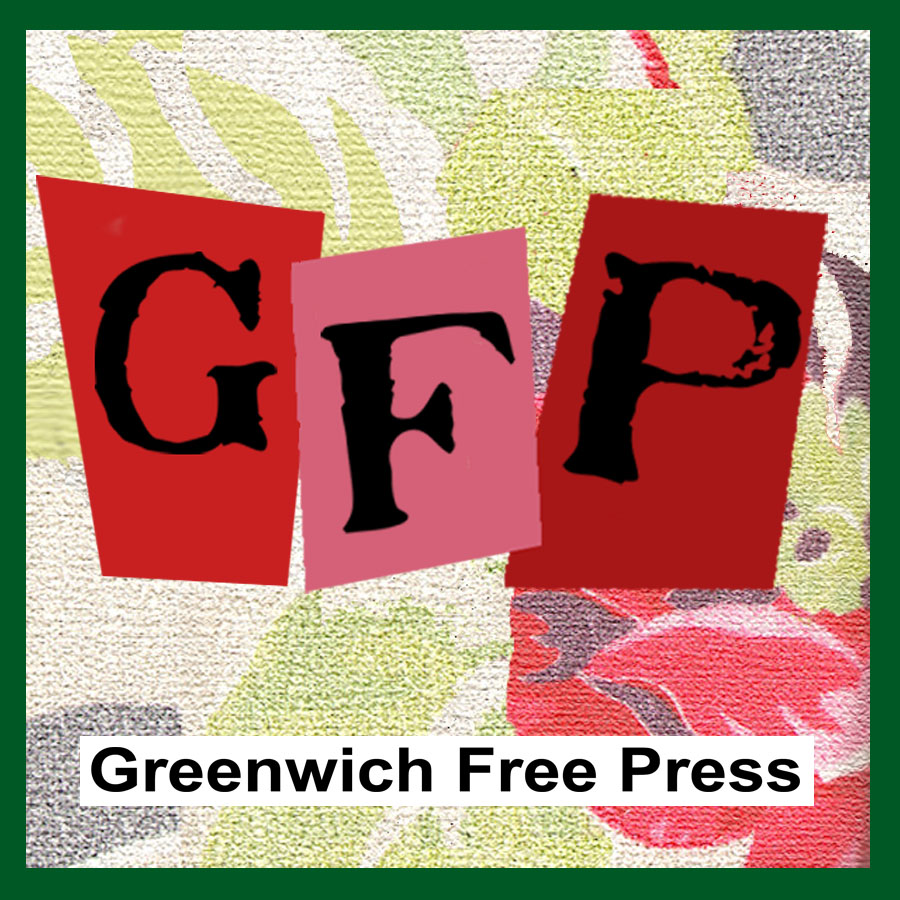 Like local stories like this? Subscribe to the daily Greenwich Free Press newsletter.
_________________________________
"It's an emotional kind of theater where you see actors of different abilities, reaching different goals, and overcoming different challenges," Ciccone said.
"We do a lot of great music, great dancing. There's just that something extra. That spirit of being good-natured and belonging to a loving community. And sharing experiences and memories that are special to our company. There is a lot of that joy in  the littlest of successes." – Brian Ciccone, Off-Beat Players director
Jimmy Librandi, another longtime Off-Beat Players member has been an actor, tech director, asst director and now co-executive director of the company. Among all those hats, Librandi is also set to play Sir Lancelot in Spamalot.
Librandi was heavily involved in theater at GHS, where he was an active member of Thespian Troupe 243.
"I've watched it grow since the beginning," Librandi said of Off-Beat Players. "It's not like any theater," he said. "The goal is to see what you can do, rather than what you can't do," he added, describing OBP's no-cuts audition policy.
"In our theater everybody comes in, first day, you show up, no cuts whatsoever. We look for things you can do. It's a theater company like no other," Librandi said. Asked if he had a message to the theater teachers at Greenwich High School, he didn't hesitate.
"I would say to 'Miss C' and Mr. Kohn, thank you for the memories and  the experience you gave to so many of the members of Off-Beat Players. Keep sending actors our way!" – Jimmy Librandi, Co-Executive Director
Kim Malara, a special education teacher at GHS said, "People come to us year after year with a range of abilities. And they shine. It's a great opportunity. For me, it is a great to take my passion of theater and my special education and meld the two."
Michael Wrotnowski who plays play Sir Robin in Spamalot, is a rising junior at Riverview School and aspires to be a chef. "He's funny and he has a bigger part in the play," he said of the reasons he enjoys playing Sir Robin.
Sean Dillon said this summer is his first experience at Off-Beat Players, though he did theater at Cos Cob school ad Central Middle School. In Spamalot, look for Dillon in the roles of the historian and Brother Maynard. Describing what what he loves about OBP, Dillon said, "the humor, which is more in line with my own and also the people."
Spamalot will be performed at Arch Street Teen Center Wednesday, Aug. 6 through Saturday, Aug 9 at 7:30pm each night.
For ticket sales click here.

Off-Beat Players is a theatre company that provides an opportunity for young people of all backgrounds and abilities to work together, to learn from one another and to benefit from participation in a performing arts program. Young people gain an appreciation and respect for one another and their contributions to the company.
The program develops life skills, instills confidence, uncovers hidden talents and affords every participant the opportunity to experience success in the performing arts. It is our hope that through this experience young people develop sensitivity toward one another's abilities as well as disabilities, embrace the inclusion of all ability levels and celebrate differences in all their future life experiences.
Like Off-Beat Players on Facebook!
Related Story:
Families Share Stories in Greenwich with Legislators: Life after Cuts to Dept. of Developmental Services
Arch Street Teen Center is located at 100 Arch Street in Greenwich. (203) 629-5744.
__________________________________
Email news tips to Greenwich Free Press editor [email protected]
Like us on Facebook
Subscribe to the daily Greenwich Free Press newsletter.