Greenwich Free Press celebrates its second anniversary next month. On Feb. 3, 2014 this news site started on WordPress. Moving on from the blog format, GFP content migrated to an independent host in April 2014 and began selling advertising.
In December 2014 we reached 70,000 page views/month.
In 2015, we hit 225,000 page views/month!
Thank you to all our readers, advertisers and everyone who has shared a good news tip!  We're grateful to our amazing interns from Greenwich Academy and Greenwich High School. Also, Karen Sheer, our new Lifestyle editor. Karen is a chef who happens to write beautifully and take outstanding photos.
1. Are Greenwich Beaches Too Crowded? In August we asked readers if Tod's Pt was too crowded this summer? The story received thousands of clicks and comments on Facebook. When a caller to Peter Tesei's radio show complained about the crowds, he agreed it was a problem and had experienced it himself.
Joanne Clark's December letter to the editor struck a chord with readers. She suggested reverting back to the original "one way" flow of traffic in parking rows to help people driving as well as those backing out of spaces. She also recommended designating non-resident parking  areas and letting the police write $50 tickets for improperly parked cars. She recommended raising fees and building in the cost of a police presence in the price of non-resident parking and day passes.
In December the Parks & Rec board discussed the crowds at Tod's Pt. Though the frustration is mainly with sheer number of bodies on the limited amount of sand, there are also problems with speeding cars sharing the road with pedestrians and people on bicycles, drinking on the beach and unsupervised children.
The board discussed whether an increased park ranger and police presence would make a difference, and compared our fees with those of other beach towns.
On Dec. 18, Parks & Rec director Joe Siciliano proposed his annual fees for 2016. His proposed price hike of $10 for a one-day parking pass (from $25.00 to $35) and $1.00 increase for a guest pass (from $6.00 to $7.00) would bring the price to $42 for an non-resident to drive to the beach and spend the day. The daily parking fee of $25 has not increased since 2001.
The Board of Selectmen will vote on the increases this month.
---
2. Class of 1975 Reunion
In October the Greenwich High School class of 1975 Reunion Committee reminisced about what it was like being a teen at GHS 40 years ago.  Class of 1975 Reunion Committee Reminiscences: Hitch Hiking, Drinking Age 18, Legendary Class Prank
The class of 1975, is 904 members strong. The committee shared memories of a time when hitch hiking and smoking cigarettes was no big deal. No one missed football games in Cardinal stadium, and after school there was a lot of hanging out on Greenwich Ave.
Of course the drinking age was 18 in 1975, making possible a multitude of dive bar options including Hegarty's and Marty's. Over in Cos Cob, Tumbledown Dicks was legendary. Other traditions included the Locker Room Sale and participation in a massive marching band.
The committee, which included Judy Lund, Kathie Fox DiMarco, Patti DeMilia, Suzanne Carroll, KC O'Brien, Bob DeAngelo, Debbie Defillippis Scandone, Russ Pruner, Lorain Kelley Lovejoy and Mark Morley contrasted the college process and academic coarse load of 40 years ago with today. "We were free range," said KC O'Brien. "Kids today are caged. It's very stressful."
Back in 1975, other favorite hangouts included Auggie's, Friendly's, the Country Squire Diner, Pastrami Dan's and Pat's Little Hub. After football games, Dairy Queen was a popular destination. Another hot spot was Garden Poultry on Greenwich Avenue, where kids spent a lot more time hanging out  than today.
---
3. Hitting the Jackpot at Scarpelli's Sausage Store

It's easy to miss if you've never been to Scarpelli's sausage store in Cos Cob. Located at 45 Bible Street for almost a century, the store, which sells sausage, beer and soda, is grandfathered into its residential neighborhood. After all these years, the Scarpelli landline, 869-2771, established in 1920, is still in service today.
These days Patricia "Pat" Scarpelli owns the business and property. Her brother in law Peter "Mack" makes the sausage, which comes in several varieties. Customers come from far and near for their fix, and a long list of local restaurants insist on Scarpelli's sausage for their recipes.
---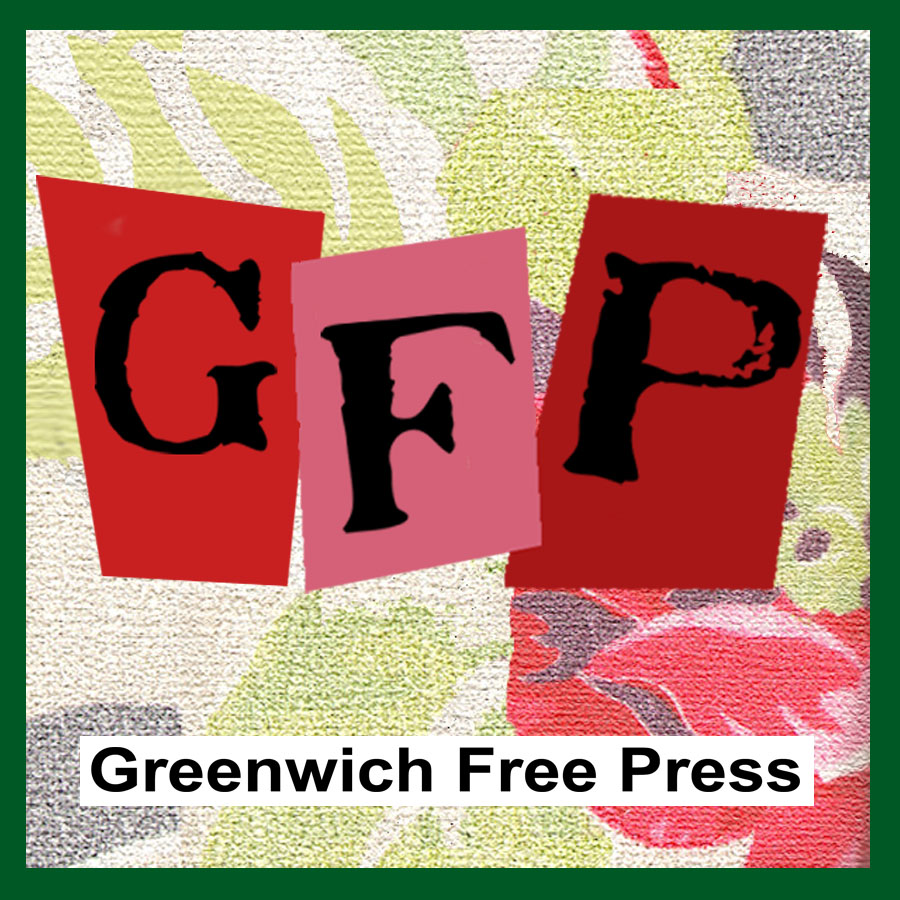 Like local stories like this? Subscribe to the daily Greenwich Free Press newsletter.
---
Many locals remember Carl "Scarp" Scarpelli who ran the shop for many years. While he kept a well-stocked first aid kit handy to tend to kids' cuts and scrapes, the phone in the store, which was always a safe haven, was available for kids to call home. Scarp brought fear to the hearts of  the neighborhood bullies when he would emerge from the sausage shop in his apron, holding his meat cleaver.
According to Carl's daughter Rona, if "Scarp" caught you smoking cigarettes, "He'd say, 'I'm telling your mother,' but, Rona said, "They were probably more afraid of my father than of their own parents."
---
4. 32nd Anniversary of Grim Event: Collapse of Mianus River Bridge, June 28, 1983
Our feature on the anniversary of the Mianus Bridge collapse garnered thousands of page views and we even got an email from the first driver, Billie Anderson, now in Tennessee, who on that night stopped his car at the edge of the missing span just in time.
Though many people have observed it would have been worse if the collapse had been at rush hour, six people were hurled into the river 75 feet below, killing three and critically injuring three others. Traffic in Greenwich was snarled for months, and the GHS school start time was pushed back from 7:50am to 7:30.
"Crime plummeted in the Town of Greenwich!" said retired Lt. Keegan of Greenwich Police Dept. "Statistically, across the board, you name it, it plummeted. Nobody wanted to come here."
GFP editor Leslie Yager was invited to read to students at North Mianus School this fall. She read the feature on the Mianus bridge collapse to fifth graders who were riveted by the details of the long ago event, and the fact that their teacher wasn't even born yet. The conversation that followed featured a bit of show and tell of hospital visits for stitches and broken arms, skateboarding skirmishes and bicycle fails.
On June 28, 1983 there were no cell phones, Facebook, Twitter or texting. Most people learned about the catastrophe when they got calls on their landlines or read about it the next day in the newspaper.
At about 1:30am that night, a 100 ft section of the bridge gave way. Constructed in 1958, the bridge, used a pin-and-hanger system, which failed after years of harsh weather conditions and a higher volume of traffic than anticipated. Read the full story here.
---
5. Restoration of Ada's, soon to reopen as Ada's Kitchen + Coffee
For all the avid readers of our series What's Next for the Wrecking Ball in Greenwich, the news was well received that the owners of the longtime penny candy and newspaper store would not be demolished.
We first learned of the family's restoration plans in July 2014 and wrote about the family's plans to spruce up 112 Riverside Ave during a meeting of the Architectural Review Commission.
From there we interviewed the Romaniello family and Jeff DeLuca of Moonlit Construction at the outset of the major project.
Ada Cantavaro passed away at Greenwich Hospital in 2008. She was 88 and had owned the variety shop for 58 years. During the restoration, which has taken nearly 1-1/2 years  the family kept Ada's Halloween tradition alive, and this October Chef Pietrafeso sampled cider and his homemade baked goods alongside the Romaniello family. At dusk, a huge costumed crowd gathered on the sidewalk, and there was added surprise when Greenwich Police arrived with their own "evidence bags" full of candy.
Last November we interviewed Chef Mike Pietrafeso, who described his image for Ada's Kitchen + Coffee. Pietrafeso a Greenwich native, counts Garden Catering's Frank Carpentieri among his mentors. In fact, Pietrafeso's first job was at the nuggets purveyor in Old Greenwich, when at just 16 he fell in love with the food business, and, would eventually serve as manager of Garden Catering's Mamaroneck location.
Ada's Kitchen + Coffee will be opening soon. Chef Pietrafeso will serve artisanal coffee and seasonal and locally sourced foods, all scratch-made and all conveniently packaged to-go.  And there will event be an Ada's candy corner!
For more information visit www.AdasKitchenandCoffee.com, email [email protected]
See also: GFP Top 5 Greenwich Schools Stories of 2015: Yoon, Start Time, New Leb, MISA, BOE Shakeup
---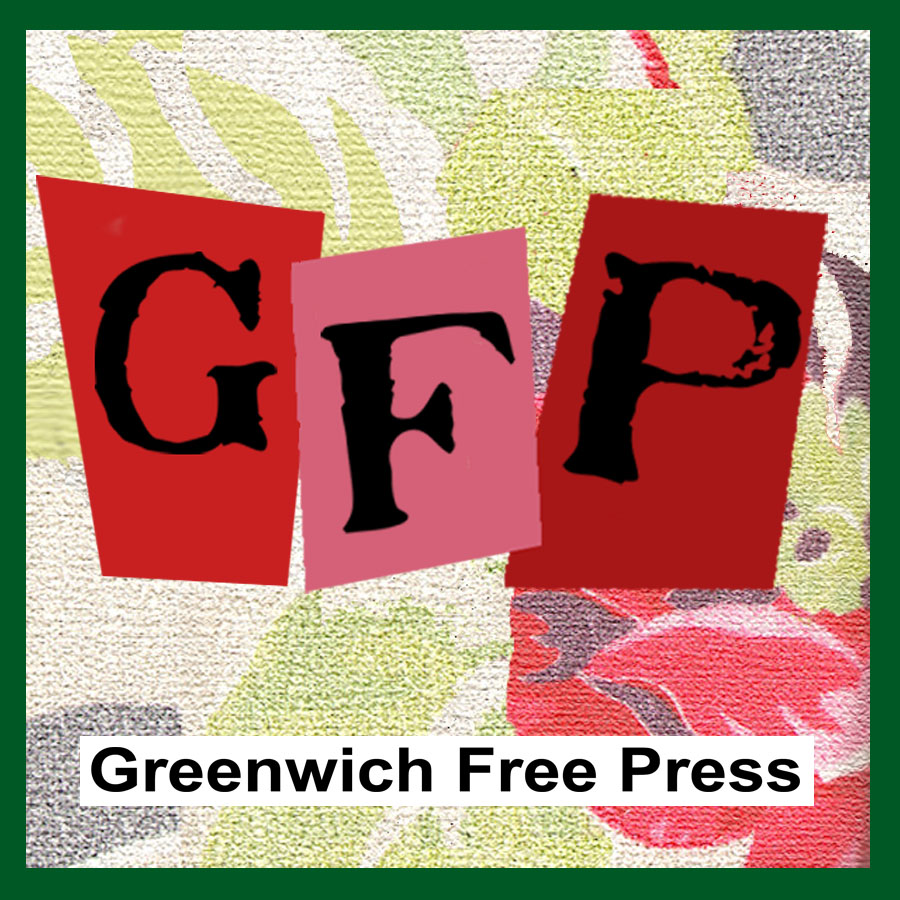 Email news tips to Greenwich Free Press editor [email protected]
Like us on Facebook
Twitter @GWCHFreePress