The Greenwich High School class of 1975 reunion committee has been meeting regularly to plan their 40th reunion later this month. The committee met this week in Riverside and shared some of their vivid memories of their time at Greenwich High School.
The committee includes Bob DeAngelo, now the director of the YMCA of Greenwich. Last June he was the graduation speaker, and shared some memories of 1975.
"We snuck into the school at night," DeAngelo recalled in an interview with GFP in June. "We all showed up with wrenches and ratchets and a bunch of us unscrewed all of the auditorium seats and faced them backwards."
The reunion committee also remembered that night vividly. "We painted a giant 1975 on the floor after we took out all the seats," KC O'Brien said. "Headmaster Bird made us put all the seats back afterward, but the 1975 was there for years." The pranksters did leave one seat in the middle, however.
The reunion organizers reminisced a little bit about coming of age back at a time when most high school seniors were already of legal drinking age and free time was plentiful.
Hitch hiking was also still a thing. "You stuck your thumb out and got a ride. it wasn't a big deal," Mark Morley recalled.
Back, back in time… there was Donato's, a dive bar with a juke box and an organ player in the spot on Putnam Ave that would later become Tucson, and today, Asiana Cafe. The Bum Steer in Banksville was a popular spot with peanuts in the shell that wound up on the floor.
Across from the Greenwich train station there were the popular watering holes Hegarty's and Marty's. Over in Cos Cob, Tumbledown Dicks was legendary. And while many of the popular bars and restaurants frequented by the class of 1975 are gone, Cobblestone's up near SUNY Purchase remains unchanged. Also Bruce Park Bar & Grill is also frozen in time.
When they were feeling adventurous, the reunion committee recalled traveling to Norwalk to a disco called "The Dialtone," near Stew Leonard's where each booth had a telephone and you could dial another table.
On West Putnam Ave, the class of 1975 frequented the nightclub that operated across from today's Citarella, and the reunion committee recalls its incarnations as Garbo's, Treetops and Rugby's.
Back in 1975, other favorite hangouts included Auggie's, Friendly's, the Country Squire Diner, Pastrami Dan's and Pat's Little Hub. After football games, Dairy Queen was a popular destination. Another hot spot was Garden Poultry on Greenwich Avenue, where kids spent a lot more time hanging out  than today.
The reunion committee agreed the beach was "a big scene," with teenagers congregating at the flagpole, and families keeping their distance further down the beach. On that note, the committee mentioned the Clam Box was a staple of family Friday night dinners out, and Manero's was the destination to pick up meats for barbecues.
The class of 1975 was the third graduating class at the "new" high school on Hillside Rd, but they didn't play football in Cardinal Stadium, because it didn't exist yet. Graduation was held on the northern most field. Football and baseball were played at Havemeyer field and Binney Park.
The committee members described football game attendance was de rigeur — no one missed a game and there was not an empty spot in the bleachers. The reunion committee recalled that there weren't multiple sports as there are today at GHS, though the school boasted a winning gymnastics team.
Back in 1975 school spirit was evident in traditions like Homecoming Sadie Hawkins dance and senior skip day. The committee recalled that SRO really did sell out, and in fact an extra show was added to accommodate the crowds in 1975. Prom was also a major highlight of the year, much more than today.
Inside school, students took up residence in various locations around the one acre student center not unlike today, though there are no longer "tree people."
The Tree People smoked cigarettes under the giant potted ficus trees.
Also, back in 1975 students got 10¢ refund if they returned their trays after lunch, and the Key Club started recycling at Town Hall. They recycled newspapers, bottles cans and colored paper.
The reunion committee agreed kids these days at GHS have a ton more homework than they had, and the college process was far simpler, with most teens applying to just one or two schools, or going to the schools their parents had gone to.
The reunion committee all agreed that as teens, they did not endure anything like pressure that GHS students are under today. "We were free range," said KC O'Brien. "Kids today are caged. It's very stressful."
There was a lot of trips over the state line to Port Chester to pick up beer at WestConn, which was open later.
There is a collective sigh followed by laughter as the reunion committee recalls Geraldo Rivera's graduation speech. The reunion committee recalled how the attorney, reporter, and talk show host was a total downer.
"It was the hottest night of the summer and he wore a blue velour pants suit and he told us how horrible the world is and how nobody is going to give you anything," Judy Lund recalled Mr. Rivera saying.
The class of 1975 remembered driving to school and having no problem finding a place to park, though they also remembered a lot more students walking to school.
Mark Morley, a member of the reunion committee is designing a commemorative video capturing the special moments of 1975.  YouFlix, Mark's company, is a nice way to commemorate any reunion or celebration.
"I created a gift for our class and have actually spun it into a business," Morley said. Each classmate receives a "ticket" back to 1975 – on one side it appears like a ticket  on the other is a QR Code and link address, so they can watch the video on any device, at any time. Here is a short version of the video, which will be more like 10 minutes long and feature iconic movie and TV scenes, sports moments, commercials, fads and fashions, and news events, with music from the year playing in the background.  Personal photos from the year will also be woven in take the video to the next level.
Visit the ghs class of 1975 reunion website for more details on the reunion events and activities.
See also:
Bob DeAngelo on Being GHS Commencement Speaker: "I'm so Jazzed for this!"
---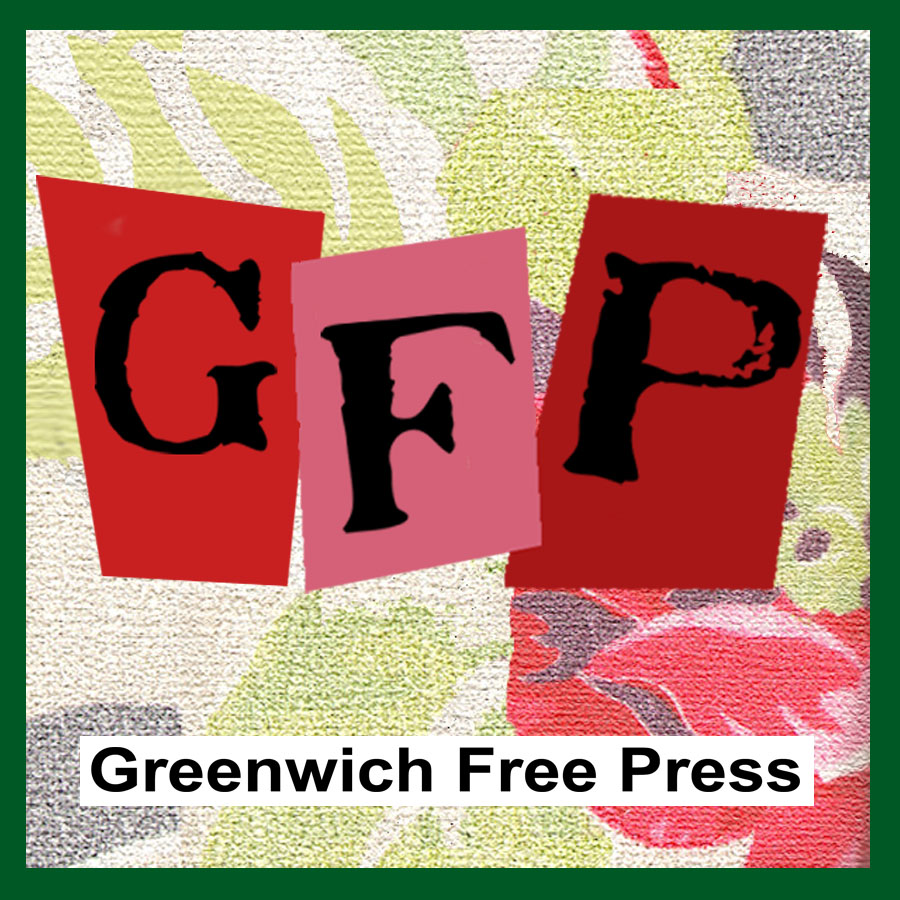 Email news tips to Greenwich Free Press editor [email protected]
Like us on Facebook
Twitter @GWCHFreePress