GFP Top 5 Greenwich Schools Stories of 2015: Yoon, Start Time, New Leb, MISA, BOE Shakeup
|
Last April the superintendent suspended longtime band teacher John Yoon with pay and sought to terminate him. Greenwich Free Press broke the story on May 13. (At GHS, Longtime Band Teacher is Out on Paid Leave.)
On his part, Mr. Yoon fought back, and ultimately demanded his hearings be public. He hired attorney Daniel Young, and what started out as 6 days of hearings became 9.
Greenwich Free Press was one of just two news outlets to cover the entire 9 days of public hearings as to the fate of longtime Mr. Yoon. Our hearing coverage was well read, and chronicled testimony of Dr. Winters, Superintendent McKersie, Mr. Yoon, the father of Student A who had complained about Mr. Yoon last winter, GEA president Carol Sutton, several former and past students of Mr. Yoon, band parents, and both a current and past GHS teacher.
At the conclusion of the hearings, which spanned several months, the arbitrator, M Jackson Webber issued his 120 page report which summarized accepted "findings of fact" and a recommending Yoon's termination.
Yet, on December 10 the Board of Education declined Webber's advice. Barbara O'Neill began her remarks by pointing out that the band director was known for giving students adequate chances to make up their grades.
"I read in the document that any student who had a poor grade had the opportunity to make up any work,  …and by showing up and working hard got an A. This student A chose not to do that, and chose to be late when others left the science class.  Again there's lots of teachable moments. But band is different than a math class. When you're all together it takes the whole group to function. You don't have time to call Johnny over and say, 'You need to do this better.' You have everybody else waiting to perform."
"It should have been a given that he get the proper supervision and help – He did go out on his own and get some. But that's the failing," O'Neill continued. "When someone fails, it's a two-way street. In a situation like this there should have been that support for him as he went along. Or else they should have gotten rid of him if his behavior was so bad.   So they tolerated it to a point. Why? Because they didn't document it? Because they didn't really have the evidence?"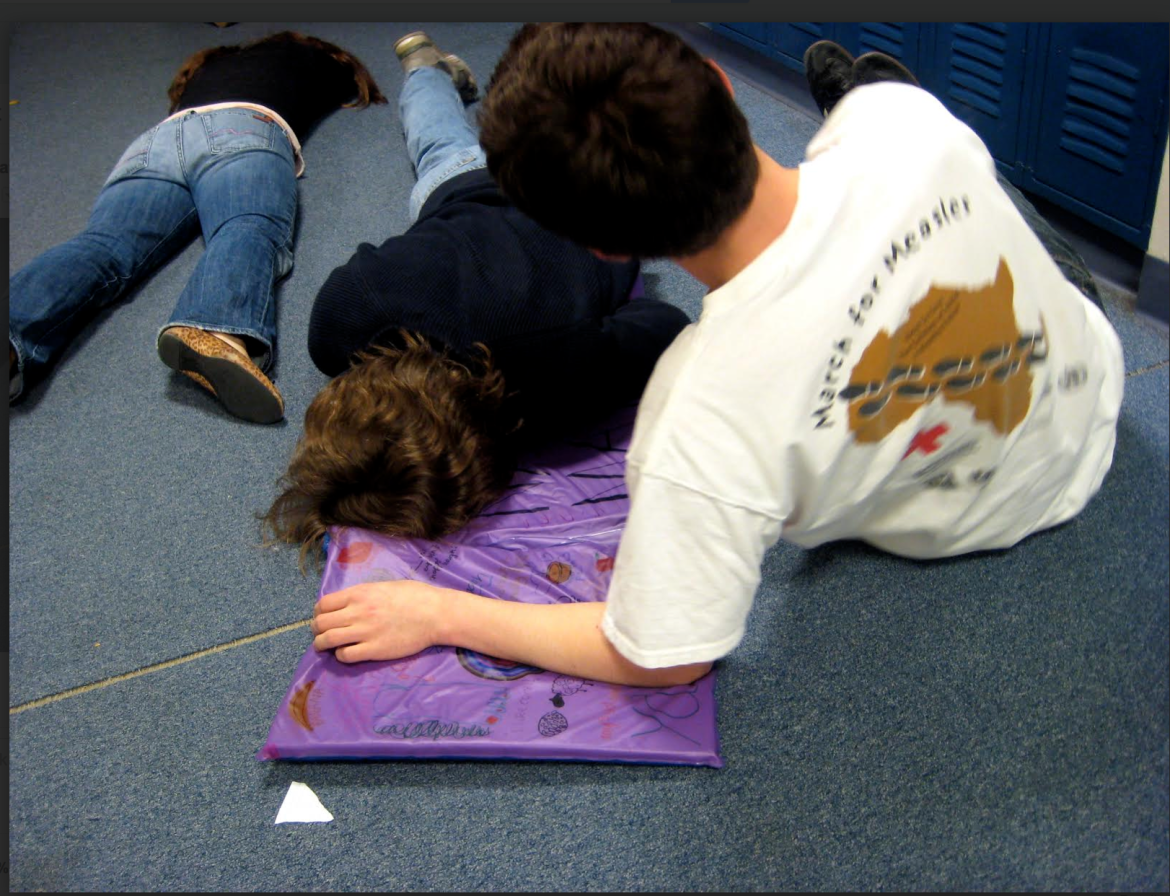 School Start Time Debate. As recently as 1981, GHS started at 7:51am. And earlier, when GHS was in what is now Town Hall, the school day ran 9:00am til 3:00pm.
When the Mianus Bridge on I95 collapsed in 1983, traffic was snarled for months, and GHS start time was pushed back earlier to get school started before the worse of rush hour traffic. The problem is the district never changed it back.
Though parents have been advocating for school to start later for many years, in Aug, 2014, the American Academy of Pediatrics  officially recommended delaying start times of middle and high schools to combat teen sleep deprivation.
"Studies show that adolescents who don't get enough sleep often suffer physical and mental health problems, an increased risk of automobile accidents and a decline in academic performance. But getting enough sleep each night can be hard for teens whose natural sleep cycles make it difficult for them to fall asleep before 11 p.m. – and who face a first-period class at 7:30 a.m. or earlier the next day." – AAP
The first selectman, Peter Tesei, is a strong advocate of later start times, and he spoke at an August rally for delayed start time organized by former Board of Ed member Peter von Braun. He also urged the Board of Ed in October to "be bold."
Valerie Erde, who opened a chapter of Start School Later, a national 501(C)3 has been a passionate advocate for changing start time. At the December Board of Ed meeting, again, a number of parents – many of them medical professionals – spoke passionately in favor of delayed start time. One after another, they urged the BOE to issue a mandate to the school start time committee, who they say are not unanimously in favor of the change.  The Superintendent demurred. He said it is healthy to have disagreement and discussion.
The superintendent also asked that parents not blame Gus Lindine, the GHS Athletic Director, and said that the additional "stress study" he hopes will to nail down other sources of stress in the lives of GHS students besides lack of sleep be put under the purview of Dr. Winters at GHS, rather than the start time steering committee.
The next school start time steering committee  meeting is Jan 5.
---
November Municipal Election. This election cycle, the surprise was not so much Peter Tesei's landslide victory for his fifth term at First Selectman, but the stiff competition for Board of Education seats.
Newcomers Lauren Rabin (R) and Gaetane Francis (D) won big. And while BOE  chair Barbara O'Neill (6074 votes) held on to her seat and Peter von Braun lost his (5898 votes), Mrs. Rabin was the top Republican vote getter with 6377 votes.
Then, on Nov. 19, the board voted on offices, Republican Peter Sherr cast his vote for Democrat Laura Erickson rather than incumbent, Republican Barbara O'Neill.
After the ouster, Mrs. O'Neill, who was elected vice chair, quietly switched seats with Mrs. Erickson and sat silently during the meeting.
---
GHS Performing Arts Center Finally Opens.
On Oct. 7 night the entire Greenwich community turned out for the grand opening concert in Greenwich High School's spanking new Performing Arts Center.
Designed by Perkins+Will to meet LEED Silver standards, the 35,000 square foot Performing Arts Center, which features a tiered, 1,325-seat multi-purpose auditorium, will support musical and dramatic theater, choral, band and orchestra groups, dance performances, and movie and speaker presentations.
The PAC also includes an orchestra pit, a set design room, green room, two dressing rooms, piano, prop and costume storage rooms, and a large galleria entrance. The new building is fully WiFi enabled.
On Oct. 7, every seat was full and there were several standing ovations, including one for Rob Mathes whose original composition "Can You Hear Me?" was performed by combined choirs, symphony orchestra and wind ensemble.
Genny Krob also received a standing ovation for having the foresight to push for a new auditorium many years ago.
Mathes, who was a band kid at GHS himself, graduating in 1981, was photographed with fellow band members from class of 1981.
---
With the Performing Arts Center open, the last phase of the MISA project (Music Instructional Space and Auditorium) turned to demolition of the old auditorium. Seating just about 850 students, and suffering from poor acoustics and the dilemma of poor climate control – when the AC was on you couldn't hear the performance – the work required a "noise variance" which is effect until January 8.
Though the demolition set off the fire alarm on Dec. 18, by Christmas, what remained was mostly rubble, a couple pieces of copper squirreled away in the corner, and a very unpleasant smell.
---
New Lebanon School. The Board of Education's embattled New Lebanon School building committee has been rebuffed multiple times by the Board of Selectmen who approved a "Municipal Improvement" for a new school on the existing New Leb footprint. The problem is the school and its footprint are tiny, and enrollment continues to swell. Kindergarten has been housed across the street in BANC, a windowless former candy factory.
Working with Tai Soo Kim Architects, the committee  has pushed for "Option 1," short for building beyond the school's original footprint and dipping into the wooded ravine between the school and  I95.
The architects and building committee have argued that keeping hands off the ravine, forces them to design a multi-story building.  Tai Soo Kim pointed out that multi-story schools are problematic for young children who lose valuable instructional time climbing and descending staircases.
The New Leb school community originally had its sights set on building a new school on the William Street ball field, which many in the community took to calling the "town green." Ultimately, the Selectmen voted against "Scheme B" in June.
The new building is a candidate for significant reimbursement from the state as it is a magnet school designed to alleviate its racial imbalance. The new school will have room for students from other Greenwich school districts.
Everyone does agree it is increasingly urgent to replace the overcrowded 50's era school where students are taught in closets and the cafeteria is so small students start lunch shifts in mid morning and finish just before dismissal.
On Dec. 9, at a special Board of Selectmen meeting, First Selectman Peter Tesei said many other factors could still bring the project to a standstill, including remediation.
"We're dealing with things that are unknowns," Tesei said. "Have all the geological testing been done in there? I believe under Option 1 you're bringing soil in there?" the First Selectman asked. "Talk to us in terms of environmental assessment you've done with this land that would assure us that  the moment we put a shovel in the ground that we're not going to be hit with some type of impediment."
The building committee has selected both an architect and construction manager for the project, but they have yet to agree with the Selectmen on a design for a new school. Stay tuned.
---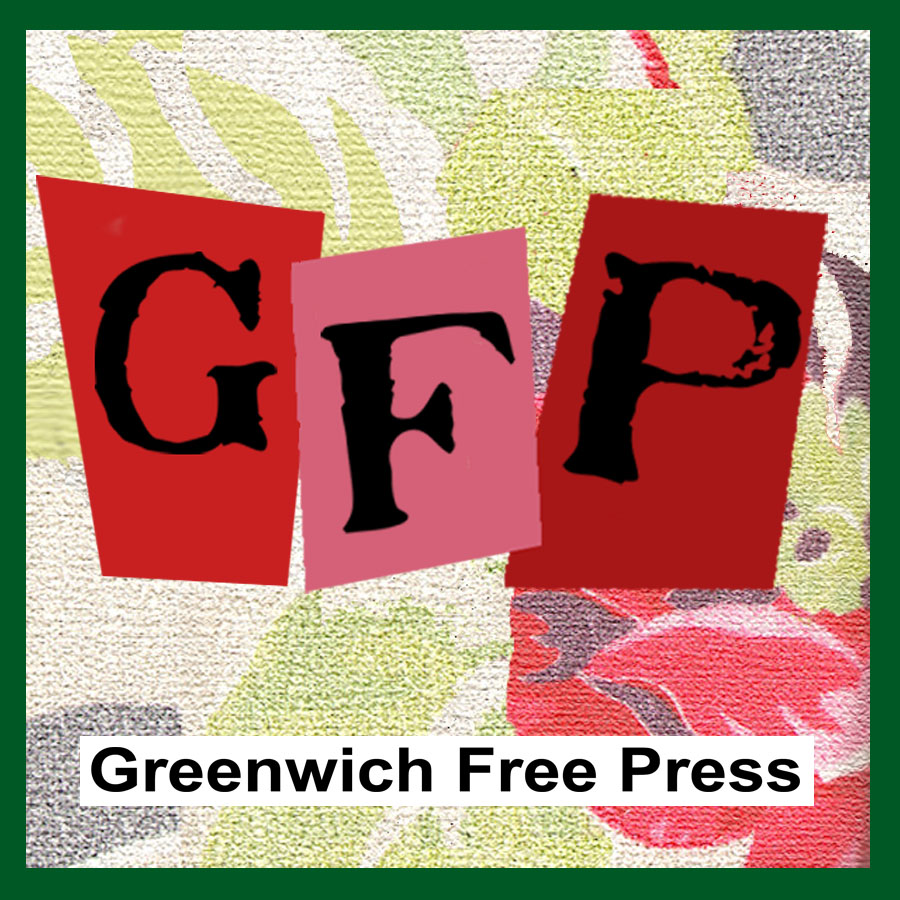 Email news tips to Greenwich Free Press editor [email protected]
Like us on Facebook
Twitter @GWCHFreePress