Greenwich Reform Synagogue filed a federal lawsuit on Monday alleging that Greenwich violated its civil rights by discriminating against their organization's proposed plan for a house of worship at 92 Orchard Street in Cos Cob.
The lawsuit came after a marathon ZBA meeting on June 11, during which two attempts to vote on the proposal were stalemates, resulting in 2-2 votes, with one abstention each time. The votes resulted in a de facto denial.
Though the ZBA meeting took place o June 11 at Town Hall, the synagogue had 15 days to file a lawsuit from the date of the Zoning Board of Appeals rendition date, which was June 23.  Monday, July 7 was the 15th day.
The GRS lawsuit charges that the town and the Planning and Zoning department discriminated against the group's proposed house of worship based on their religion.
Reached by email Sandy Soule provided a statement on behalf of the Greenwich Reform synagogue at 6:00pm on Tuesday as follows: "We continue to work with town officials and hope to reach an amicable resolution."
Reached by phone Tuesday at 5:00pm, the attorney for the Cos Cob neighborhood group that opposes the synagogue, Cos Cob Families Fighting for Residential Rights, CCFFRR, Mario Coppola, of Berchem, Moses & Devlin said he hadn't seen the lawsuit yet.
"I have not been provided paperwork, but, I do not see any reason whatsoever how they can make any legitimate claims under RLUIPA as pursuant to the development of this property," Coppola said, referring to the Religious Land Use and Institutionalized Persons Act of 2000.
The Religious Land Use and Institutionalized Persons Act law protects religious assemblies and institutions from zoning and historic landmark laws that substantially interfere with the assemblies' and institutions' religious exercise.
The GRS proposal is for a 12,000 square ft house of worship in a residential Cos Cob neighborhood. While many of the objections to the proposal concerned traffic on the busy street, which is near both Central Middle School (603 students) and Cos Cob Elementary School (388 students) and  adjacent pedestrian-heavy sidewalks, both the synagogue attorney and building committee spokesperson, Sandy Soule, said the activities of the synagogue would not overlap with school drop off or pick up times.
Heagney and Soule said that any events on high holy days or bar or bat mitzvahs would trigger use of shuttle buses from both CMS and the Baptist Church less than 1/4 mile away.
At the June 11 ZBA meeting, the attorney for the GRS, Thomas Heagney said that the GRS had already compromised on multiple aspects of their proposed plan.
"We didn't just design this on the back of a napkin last week," he said.  "We started with a 20,000 sq ft building…with a much larger footprint and had more site disturbance associated with it. ..We've reduced it from that 20,000 to 12,000 square feet."
Spokesperson Sandy Soule echoed Heagney's characterization of the house of worship as a quiet neighbor.
"I also want to stress that we are not building a wedding palace…It's a house of worship and a house of prayer," she said during the June 11 ZBA meeting.
Compromises notwithstanding, neighbor after neighbor voiced concerns late into the night on June 11 about the proposal, many holding up posters and photos to illustrate fears about children walking along Orchard Street to Cos Cob School, Central Middle School and Rinaldi's Deli past what they believe will be a busy entry to the synagogue not only during events and gatherings, but during construction on the site.
____________________________________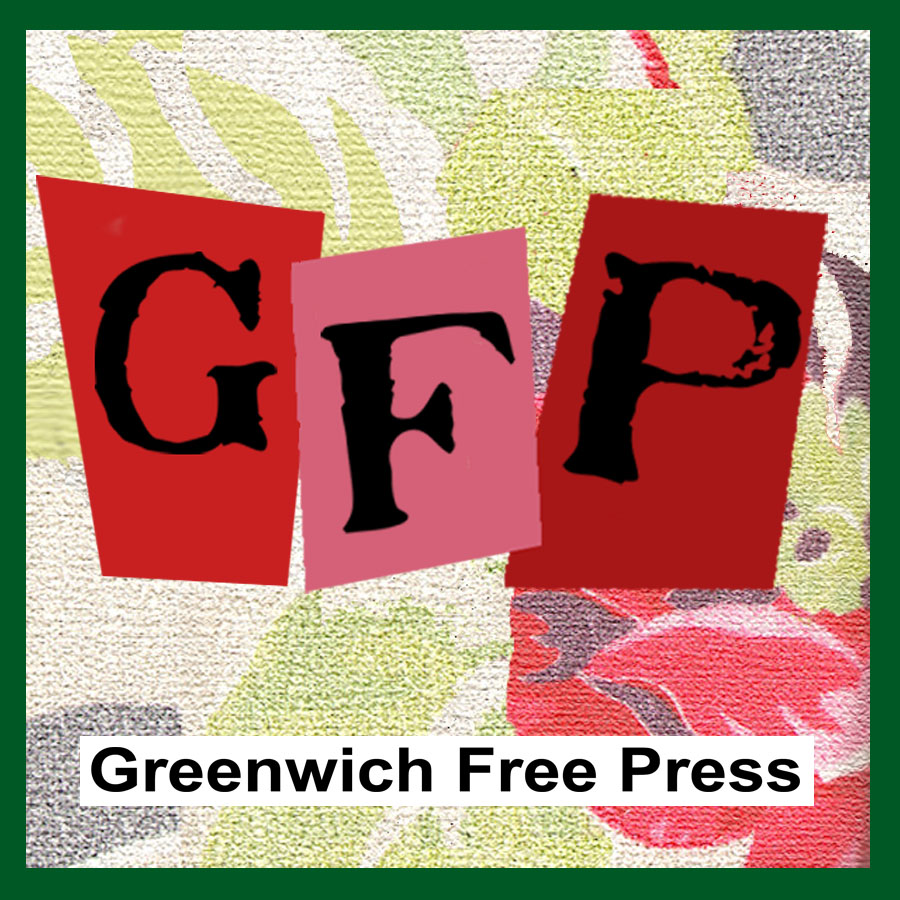 Subscribe to the daily Greenwich Free Press newsletter.
_________________________________
Greenwich Selectman Dave Theis, introduced himself at the June 11 ZBA meeting as a selectman and a nearby neighbor on Sinawoy Rd, before expressing his concern that Town is fast becoming overgrown and  overdeveloped and describing his own street as a racetrack.
On Tuesday afternoon, popular Greenwich real estate blogger Chris Fountain posted a photo of a ultra modern multi-story steel and glass building reminiscent of an airport terminal with the caption, "Cos Cob synagogue, as envisioned by its neighbors."
Fountain notes in his For What It's Worth Blog post that since the suit was filed as a civil rights action, "we're on the hook for the legal fees and expenses of the synagogue if we lose? We'd have been better off siding with the church and letting the neighbors bring their own suit, at their own expense. This way, we'll be paying for both sides. Ouch."
Reached by phone Tuesday night,  Tony Lovallo who along with his wife Barbara is an immediate neighbor of the proposed house of worship said, "I just can't believe that after the ZBA meeting on June 11 where the GRS lost by default after the two to two vote that they're going forward with this."

Barbara Lovallo picked up another extension on the home phone and said, "This is going to hurt our quality of life."
The couple said that initially they were offered $800,ooo for their home by GRS. "Where can you go in Greenwich for that?" Tony asked, but it was not a question.  "Not long before we had been offered $1.5 million for the house but we still didn't want to sell. I got everything like I want here. We added a wine cellar and a two-car garage. I raised the roof  to make the apartment upstairs bigger with a nice kitchen and living room for my nephew who is married and has a baby."
Tony Lovallo, who worked as a sheet rock taper by trade, said he and Barbara invested a lot of time altering the house to suit their needs since buying it 44 years ago. The Lovallos are wondering why the July 10 Architectural Review Committee special meeting is still on the calendar, but they plan to attend.
---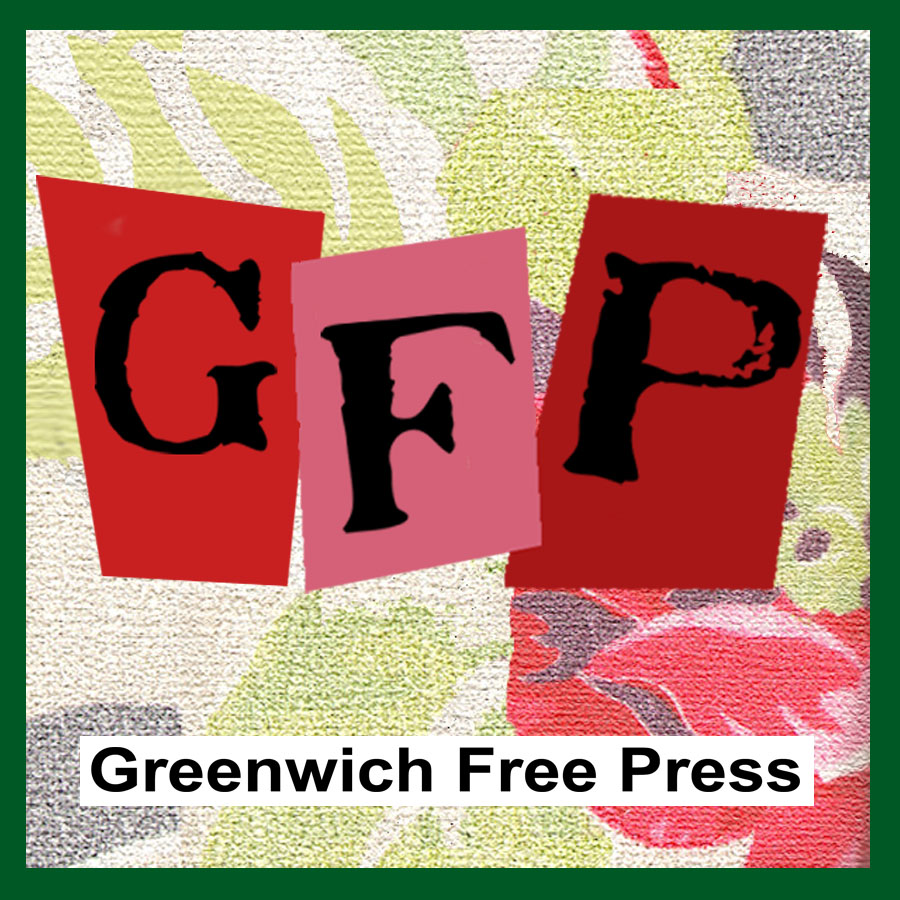 Email news tips to Greenwich Free Press editor [email protected]
Like us on Facebook
Twitter @GWCHFreePress
Subscribe to the daily Greenwich Free Press newsletter.
Today is the 15th day.