By Allie Primak, Greenwich Academy '15 and Leslie Yager
Byram Shore Beach is unique in its variety of amenities.
"The beach has ball fields, tennis courts, a pool, the beach and a marina. No other park beach has that in Town," said State Rep. Fred Camillo in a recent interview.
Indeed, in addition to ball field, tennis courts, beach and marina, the park boasts a concession stand with both a new look and new concessionaire.
Caffé Bon Beach Concession
Maria Pietrobon of Caffé Bon whose upscale food truck was formerly a staple of the Town Hall parking lot, has now taken up residence at Byram Beach. The menu features organic burgers and the paninis she is so well known for.
"We go through cases of lemons," she said on a recent warm afternoon when customers thirsted for her homemade lemonade.
Adult Swim Hours Expanded
Around the corner, at the ticket booth Debbie Chervinsky pointed out the news that an additional adult swim session is added effective July 21st, bringing the total to three evenings a week that adults don't have to compete with kids' gleeful shouts of "Marco!" and "Polo!"
The pool is open 10:00am til 7:45pm daily.
Adult swims are Monday, Wednesday and Friday from 6:00pm til 7:45pm.
Senior swim is Tuesday and Thursday from 10:00am til 12:00pm.
The pool hotline number is (203) 661-3170.
__________________________________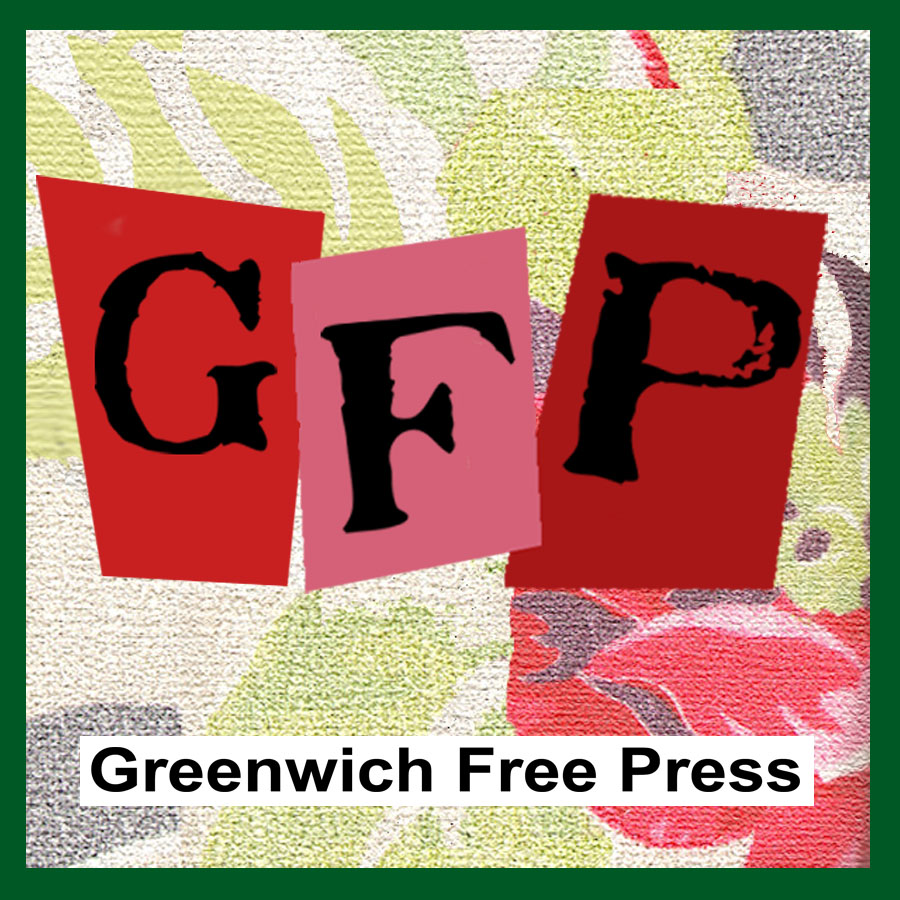 Subscribe to the daily Greenwich Free Press newsletter.
_________________________________
Swans
And while Byram often tallies a relatively smaller share of the Town's beachgoing population, a family of swans pays the beach a daily visit. On Friday the swans arrived at around 3:30pm and savvy sunbathers gave them a wide berth.
"I warned one lady last week not to bother the swans, but she didn't listen," said Chervinsky.
"Next thing you see her getting chased down the beach," Chervinsky said, adding that the swans, with several babies in tow usually visit daily at 5:30pm like clockwork, swimming their way around the marina, under the dock and along the beach.
Future of New Byram Pool
On Thursday, July 24, the Board of Selectmen are expected to vote on whether to give municipal improvement status to the long stalled replacement of the leaky, too-small pool at Byram Beach.
If it gets the green light, the new pool, which was described by Alan Monelli, Superintendent of Building Construction & Maintenance for the Town, would feature a main pool, kiddie pool, pool building, concession stand and a splash-play area that uses fully recycled water.
At the July 10 Selectmen's meeting, the Jr. League president Cathy Youngman said her organization had contributed $20,000 dollars to the 2013-2014 architectural and engineering phase of this project, which represented 10% of the total cost of $200,000.
She said those funds helped determine that a new pool would meet FEMA regulations and could be built in Byram Park.
The Jr. League has also recently contributed an additional $20,000 to the 2014-15 A&E funding, which, according to Youngman, is meant to bring the project through the land use process.
"The next phase is critical to us, as it will enable the town to finalize its estimate of the cost of the project for possible inclusion in the 2015-16 budget. Contingent upon the RTM's approval of the pool project budget, the Jr. League will in turn determine how much it will attempt to raise and then how much it is prepared to contribute." – Cathy Youngman, Jr. League of Greenwich
Youngman said her group recognizes there are many financial and environmental parameters the project must conform to, she said, "We are confident that these challenges will also be dealt with effectively."
Youngman said that the Jr. League had recently sent a member to the USA Swimming Building Pool Conference in Chicago, to get a better understanding of private public partnerships like the pool project and gather information regarding leading edge swimming programs.
"We have also recently expanded the size of our supporting committee to bring more resources to bear this key initiative," Youngman continued characterizing the Jr. League's support for the pool project as "unwavering."
Caffé Bon Tel. (203) 536-0524 Email: [email protected]
Related Stories:
Where Are the Trashy Spots in Greenwich?
Byram Shore Beach and Pool Report
___________________________________
Email news tips to Greenwich Free Press editor [email protected]
Like us on Facebook
Subscribe to the daily Greenwich Free Press newsletter.