Peter Tesei was joined by Interim Greenwich Schools Superintendent Dr. Sal Corda during his weekly "Ask the Selectman" radio show on Friday.
Asked by host Tony Savino to comment on the oral report on contamination of soil at Western Middle School from town's environmental consultants, Langan,  Mr. Tesei said the town awaits a written report, which will be sent to  the state and local Dept of Health.
"They will will advise us on the results and recommendations," Mr. Tesei said.
"It'll be a little bit of a challenge because those fields are used frequently," Dr. Corda said, adding that Western's principal Gordon Beinstein and his staff will make arrangements to provide physical activity for the children.
Children playing basketball in the parking lot at Western Middle School on Sunday, Sept 4 said they'd been told on Friday at school that their PE classes would be either indoors or on the field by the Dorothy Hamill Rink.
Mr. Tesei said there is a collaboration between the Dept of Health, Greenwich Schools and Facilities, and Parks Department, who are operating out of a "an abundance of caution and an eye toward mitigating any impact to users – primarily for the schools, and, secondarily for recreation activities on weekends."
Mr. Tesei said the Parks department will come up with a workable plan and has experience juggling around activities.
Tony Savino noted that in the past, Selectman Drew Marullo has asked for more testing of soil than Mr. Tesei. "In light of what's happened here, does that change your thoughts?" he asked.
"You have to look at process," Tesei said. "The town has had a consistent history of undertaking phase 1 environmental testing as we go through any major construction project. We have done that long before the issue surfaced within the schools. It's a natural part of the process.   We have elevated that and looked to determine any exposures and be in a position to mitigate them."
In the past, soil has been found to be contaminated at Greenwich High School at the outset of the Music Instructional Space project, and at New Lebanon School, where a too-small, overcrowded school built in the 1950s is slated to be replaced.
Last spring, the New Lebanon building committee considered housing New Lebanon students on the field at Western Middle School in modular classrooms during construction. In early April RTM district 3 member Dawn Fortunato arranged for land surveyor Michael Finkbeiner to take soil samples from the area of Holly Hill Resource Recovery Facility and Western Middle School fields and tested them. The results revealed elevated levels (for residential areas) of lead and arsenic.
Mr. Finkbeiner and Ms. Fortunato have repeatedly mentioned at public meetings that the Town dump incinerator spread municipal incinerator ash around Town from 1938 to its closure in 1978 and beyond.
"We conduct ourselves in an extremely responsible way. There is no edict to have closed the fields. We thought in good sound judgement that it is the right thing to do, given perceptions.

You have to ask yourself, Tony, are you going to test your property? Is your neighbor going to test their property?

Is the state of Connecticut going to require all schools to test properties. If you don't have an exceedance beyond the regulated amount, it lacks a certain rationale."

– Peter Tesei on the Sept 2 Ask the Selectman show on WGCH
During the Ask the Selectman radio show on Sept 2, Mike Finkbeiner called in to take Tesei to task for saying there were not exceedances found at Western Middle School.
"That patently is untrue. There were many exceedances," Finkbeiner said.
Mr. Finkbeiner said that a residential standard applies to play areas. "We have the same standards at Western that have been followed over at Greenwich High School. So the limit for PCBs is one part per million, but we have up to five parts per million at Western."
After Mr. Finkbeiner tested the soil at Western last April, he received the letter below from the state health department suggesting he had wrongly represented himself as a lead consultant contractor. He denied having made that claim and responded with the affidavit attached at the foot of this story.
"Once a young girl absorbs PCBs through her nostrils or through dust on the skin, it bonds to her body fat and begins to function as a hormone that can never be removed because the body has no mechanism to separate the PCBs from the fat cells," Finkbeiner continued on the radio on Friday.
"Likewise lead or arsenic are cumulative metals. Once they're in the blood stream, they have a very deleterious effect on young brain development," Finkbeiner continued. "You can speak of 'an abundance of caution,' but the exceedances have been there for decades. It raises the question of why did it take private citizens to bring this to the attention of the public when the school board and health authorities have had knowledge of this for quite some time."
Mr. Tesei repeated that he would rely on the firm Langan, who are certified to give advice to the town and officials and as was stated in the release, the preliminary oral reports indicate environmental constituents that exceed the DEEP residential direct exposure criteria in portions of the field, but to not exceed federal or state thresholds requiring immediate reporting or action. We are taking our guidance from a recognized professional in the field, and acting accordingly.
Finkbeiner said he respected the work of Langan, but that the Town should re-prioritize school safety, and both park and play field safety.
"I speak as the father and grandfather of a bunch of town lifeguards who were exposed to high levels of arsenic the entire time they were in town employment at Byram Park," Finkbeiner said. "You have spoken to my motivation, but my motivation is to get to the truth, and now Langan is finally bringing the truth to the surface."
Thank you and I hope you act responsibly in light of what's happened," Mr. Finkbeiner said before the call ended and the show cut to a break.
See also:
Western Middle School Fields to be Fenced Off on Sept. 1 as Soil Testing Continues
Happy Earth Day, Greenwich. Neighbors' Soil Test Reveals Lead & Arsenic at Western Middle School, Proposed Site of New Leb Modulars
New Leb Arsenic Update: More Chain Link Fences Are Coming to Byram
High Levels of Arsenic Found at New Leb Ball Field; Building Committee Nominees Approved
UPDATE: Sections of Ball Field Adjacent to New Lebanon School Fenced Off
---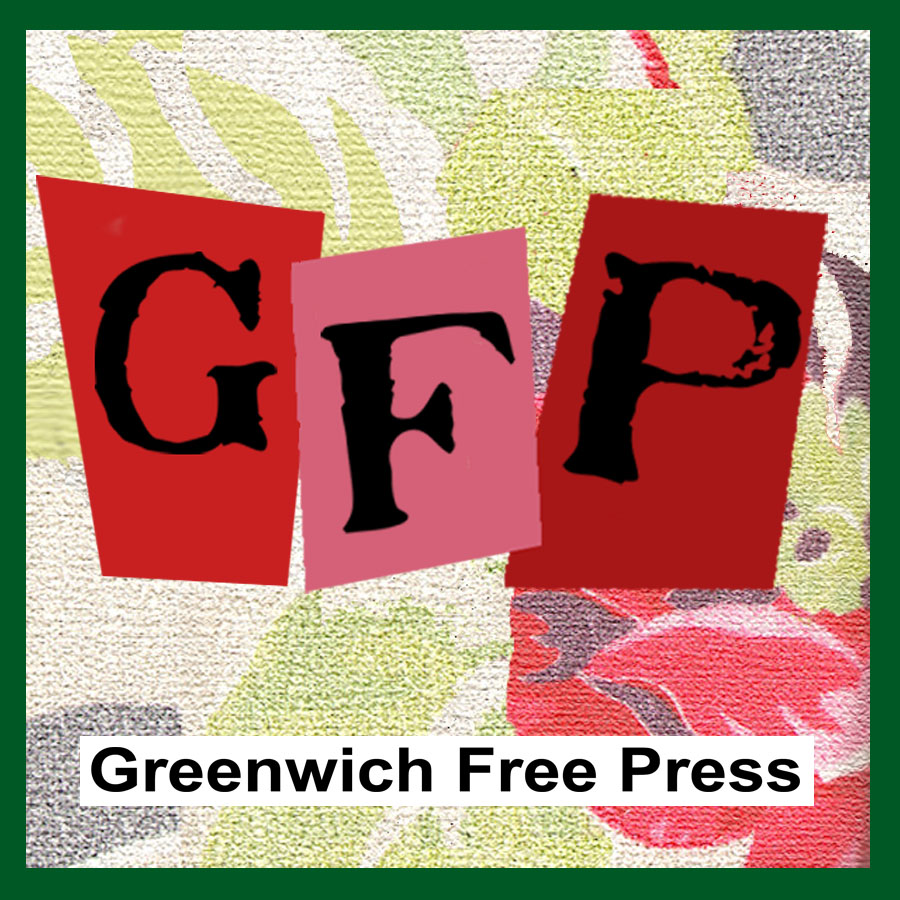 Email news tips to Greenwich Free Press editor [email protected]
Like us on Facebook
Twitter @GWCHFreePress
Subscribe to the daily Greenwich Free Press newsletter.