Second in the Greenwich Free Press series on Hamill Rink
It's Super Bowl Sunday, so if you ever needed an excuse to ditch the vegetables and sink your teeth into some comfort food extraordinaire, Jennifer Hansen and Donny Romeo are serving up their famous chili today, and every day at the Power Play Cafe at Hamill Rink. Correction: The carefully guarded recipe is Donny's, but after working with Jen for years, including at the concessions at Tod's Point and later at the deli on East Putnam Ave, he shared the secret. Asked for a hint at the gentle wallop to the tongue that each bite of chili provides, he would only say, "Beef, hot sauce…. and seasoning."
The special chili recipe has developed something of a cult following in town. In Saturday Jane Raviele who stopped by the aptly named Power Play Café — It was previously named the Penalty Box — said her son Joey, 20, will eat no other chili. "My son grew up on their chili and will eat nothing else," Raviele said, adding that when Joey he comes to Hamill rink to skate, he comes early just to order his favorites: chili cheese fries and Gatorade, or a bacon, egg, cheese and chili sandwich.
"It's perfect every time," Raviele said emphatically. "Jen cooks with love. She takes care of everyone."
Ask Donny Romeo what else one can put chili on. After shaking his head in disbelief at the question, Donny, who at one time ran concessions at Belle Haven club, Rocky Point, Hamill Rink, Island Beach and both stands at Tod's point, launches into a long list that includes everything from chili on french fries, chili on a hot dog, chili on a breakfast sandwich, chili in a cup, chili by the quart to go. In fact, on Super Bowl Sunday the Power Play Cafe is serving up the famous chili from 10:00am til 4:30pm, and yes you can buy a quart to take home!
Talk to the concession stand duo for a while and one gets schooled in a bit of Greenwich history. Lest one forget, Donny ran Donny's Diner for many years. That restaurant later became Pal Joey's, and is currently Joey B's. He ran the Byram Beach concession from 1980 to 1998, and said that despite it being tricky with the super low tides and beach closings due to bad water, there were times events out of his control benefited business too.
Sharing 40 years experience in the restaurant and concession business, Donny recalled when, in 1983, the I95 bridge over Mianus River collapsed and traffic was rerouted for what felt like an eternity. He said that residents from the west side of town couldn't easily travel to Tod's Point in Old Greenwich, and chose instead to frequent Byram Beach and pool.
In 1981 Donny won the concession rights at Tod's and Jen started around 1982, working with him til 2006. At the height of Donny's concession empire, all the chili was made at Tod's.
Jennifer, who was a figure skater and cheerleader when she attended GHS, said she recalled open air skating at Hamill Rink before it was enclosed. "We used to put Vaseline on our faces because it was so cold, and so windy," she said. "We also used to skate on town ponds in Binney Park and Bruce Park," she added, though these days the Town disallows skating on its ponds, and drives more residents to Hamill rink.
Jennifer ran the Byram Beach concession for a few years and recalled a bit of recent unpleasant history, in the form of Hurricane Sandy. The concrete blocks of the concession stand were no match for Sandy's force.
And while the Parks & Rec Department begin to mull over plans for an upcoming do-over for the rink, which is 15 ft shy of regulation size and suffering from being assembled piecemeal over the years, Jennifer and Donny, who has also been a Town Constable for 30 years, said the Power Play Cafe hosts frequent parties.
Recently a group from a local Temple hired her to cater a party that incorporated a public skating session, and access to the party room, where the menu options, reasonably priced at $6.00 per child include hamburger, cheeseburger, hot dog or tenders with fries and a soft drink. There are also 3 ft party subs, carafes of hot chocolate, soda, lemonade or coffee, snack platters with tenders and dipping sauce… and the "Crowd Pleaser," that features salsa, guacamole, hummus, spinach dip, pretzel crisps and dipping veggies!
To contact the Power Play Cafe email [email protected] or call (203) 536-9006. Jennifer asks for five days notice for a party.
See Also:
Parks & Rec Board Discusses Plans for a New Dorothy Hamill Rink
---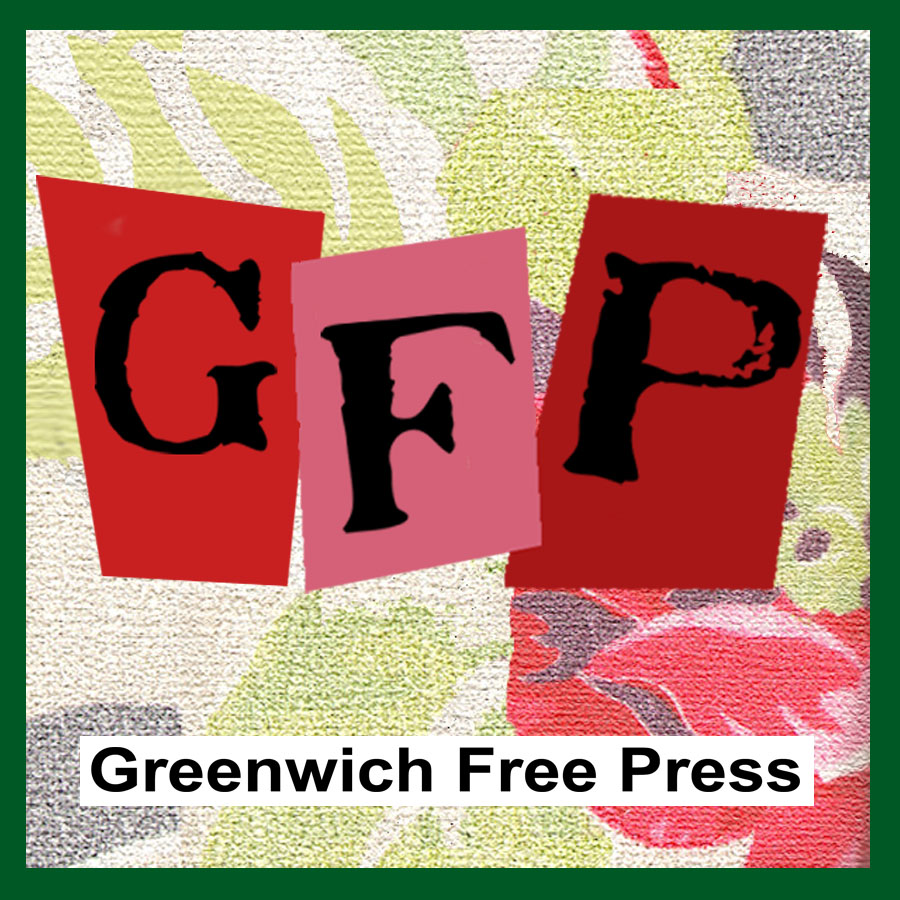 Email news tips to Greenwich Free Press editor [email protected]
Like us on Facebook
Twitter @GWCHFreePress
Subscribe to the daily Greenwich Free Press newsletter.