For many people, pet adoption is the loving option, and in Greenwich, families are finding their way to southern rescue dogs.
Southern puppies are being transported from municipal shelters in states such as Georgia, Tennessee and Arkansas to be adopted by local families. Many would otherwise be euthanized.
Southern reluctance to spay and neuter combined with people letting dogs roam, results in countless unwanted litters.
Puppies are left in cardboard boxes on roadsides. Puppies are often euthanized first because they cost more to care for.
In the south, black dogs are last to be adopted and the first to be euthanized because there are so many, and because they are difficult to photograph. With so much of rescue and adoption having migrated the internet, the dogs who show up in photos have a better chance.
Yet there is no doubt the migration north of southern dogs slows the number of adoptions from local shelters, of which so many are pit bull type dogs.
Ray Connors, Supervisor of CT Animal Control Division, which is part of the Dept. of Agriculture, said the all time high was 15,000 dogs imported into Connecticut but that the number is starting to fall.
"We've done such a good job with the Animal population control program that people aren't finding puppies up here. They go online and adopt a dog that way. With so many of these events going on, the biggest fear is people are adopting these dogs…and they adopt on an impulse without giving it full thought what they're getting themselves into," Connors said. "We're concerned that some of these southern dogs winding up in local shelters. And requirements for vet checks is because we are concerned about parasites on these dogs that we don't see on dogs up here."
Connors, at CT Dept of Agriculture, said that although there is a slight downward trend in the number of dogs imported into his state annually, he is also concerned that some wind up in shelters.
And while Connors' department inspects pet stores and groomers, and investigates bites and animal cruelty, they do not oversee rescue groups.
"We don't regulate rescue groups. We regulate licensed facilities. But people who import are required to register with us. Someone going to a rescue with southern dogs should check that the group has the right license." – Ray Connors, CT Dept. of Agriculture

Connors said that the Dept of Consumer Protection maintains an e-license list online (look under "animal importer"). Alternately, Connors said people can call the Dept. of Ag directly to ask about an importer (860) 713-2506.
At Adopt-A-Dog, Allyson Halm compares the experience of adopting a dog from her rescue sanctuary versus a small rescue or even a super adoption event.
"It's buyer beware," said Halm of picking a dog online "sight unseen" or at a one-day super adoption event that brings in dozens if not hundreds of puppies and dogs, often from southern states.
Sarah Hart of Cat Assistance, a rescue out of Ardsley, places cats as well as dogs. Like Halm, Hart is not a fan of massive adoption events that feature southern dogs.
"We don't like them bringing up dogs from South Carolina, Oklahoma and Georgia and then promoting the day as 'a tri-state event.' We only take local animals," Hart said.
In Westport, Holly Chasin, who has operated Little Pink Shelter for eight years, takes a different point of view of view on the Southern squeeze.
Chasin, who places about 100 southern dogs in local homes a year, has an extensive application, reference check and phone interview process for adopting families. She has established a network of trusted foster families and shelter directors in Arkansas who are in a position to evaluate dogs and vouch for their temperament and personality.
Asked about influx of southern puppies, Chasin said,  "It's like adopting babies. People adopt from China and Russia. Why look at it as a north-south affair? You can have a global consciousness abut dogs."
Still, Chasin, like Halm, has reservations about large dog adoption events.
---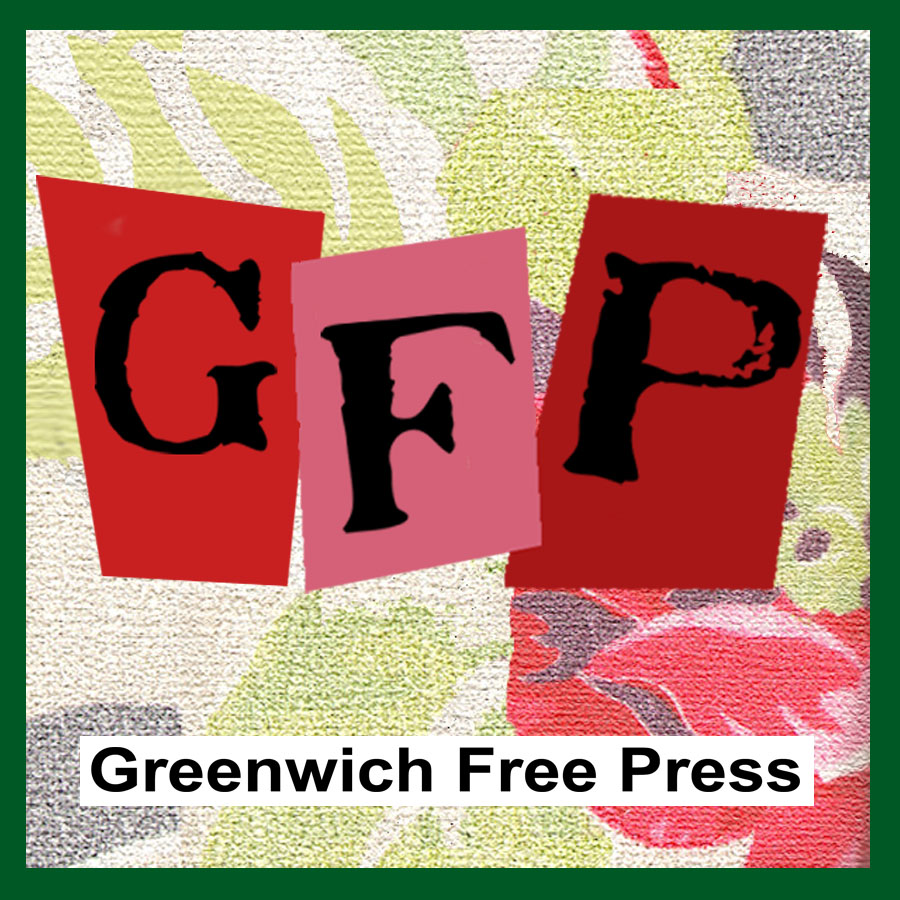 Subscribe to the daily Greenwich Free Press newsletter.
---
"How can they screen properly?" Chasin wondered about on the spot applications and reference checks. "It's like going into a puppy store. It's the Walmart of puppy adoptions and I wonder what's the impact on local shelters?" Chasin asked.
Connors is also concerned about large adoption events, which he said encourage impulse purchases. He would like to see southern dogs micro-chipped as a rule, in order to track how many of them wind up in shelters.
Parvo and Parasites
Three of four times a year Adopt-A-Dog will drive to the Carolinas for a litter of southern puppies to round out the mix and build traffic at the shelter. Halm said she would prefer not to, but that no money exchanges hands for the puppies.
"We do not exchange money. Our puppies are rarely vaccinated. We de flea, de-worm them on the way back. I do not want money ever to exchange hands down south because it breeds puppies for sale," she said. "At that point, is it even a rescue?"
Halm said the Canine Parvo virus, common in the south, is highly contagious and that puppies succumb to it in a matter of hours and die. In the south, the environment is warmer and more hospitable to the virus. And because of the reluctance to spay and neuter, roaming dogs, and more unvaccinated pets, Parvo is a problem.
Heather Trocola who runs In the Lead Dog training in Norwalk said, "Every rescue group worth anything has a separate area for newly arrived dogs and very strict anti-contagion procedures." The local rescuers who transported the two dogs Trocola adopted, "kept the puppies totally apart from the dogs at home for two weeks," she said.
Connors said Connecticut requires a series of vet checks for southern dogs, "Because we are concerned about parasites on these dogs that we don't see on dogs up here," he said.
Connors said before an importer bring dogs into the state they have to have the dog checked by a veterinarian in state of origin to confirm they are disease free. Then, within 48 hours they must have the dog re-examined by a local veterinarian to show they are healthy. Subsequently, they are required see a vet within 15 days of adoption. Also, "If they are fostering they have to be re-examined every 90 days," Connors added.
Connors who adopted his own dog from a municipal shelter, said, "I got a puppy out of Waterbury pound, the best dog I ever had. She's seven now."
When Rescue is 'Buyer Beware – Allyson Halm's Checklist for a Reputable Rescue
1. When a "rescue" is one person, that is a red flag," Halm said. "If they don't do a home visit or thorough reference checks or have a substantial questionnaire, those are red flags too."
Though a thorough adoption process may feel like a hassle, it is in the adopter's best interest. "A thorough application process shows you that we are reputable," Halm said.
Adopt-A-Dog requires at least two family visits to their Armonk facility and they do home visits when the family incudes small children or other dogs. "We've driven out to Long Island for a home visit. And as far as New Hampshire," she said.
Adopt-A-Dog checks two references that are not family members and they look for a past veterinary history.
2. Facility. Ask how long they've been rescuing. Look for some type of facility. It shouldn't be based in a back yard, according to Halm.
3. Trainers. Halm said that reputable rescue groups have affiliations with trainers who work with dogs before they are placed.
4. Veterinarian Records. "Do not depend on the paperwork trail from the south if the dog has come up from a southern state," Halm said emphatically. "A local vet must have seen, touched and provided care for any dog up from the south."
5. "Look for an established 501(c)3," Halm said, adding that all too often you'll hear, 'Oh, we're about to get our 501(c) 3 any day now.'"
Related Stories:
Alabama Get Away: Jumbo Dog Transport Delivers 17 Dogs to CT
Gov. Malloy Signs Pet Store Legislation During Stop at Greenwich Animal Control
Two Southern Black Labs the Jackpot in Greenwich
Greenwich Black Lab Puppy, Bella, Survived Parvo