By Terry Dinan of sister site NewCanaanite.com
Since taking over as New Canaan's offensive coordinator in 2009, John Marinelli has been the architect of the Rams' high-octane, up-tempo attack—an offense that could essentially end games and leave opponents gasping for breath before the first quarter was over.
And now Marinelli will be taking his blueprints to Cardinal country.
On Wednesday morning Marinelli accepted an offer to become the head football coach at Greenwich High School, succeeding the legendary Rich Albonizio who resigned in January after 18 years at the helm.
For Marinelli, son of longtime New Canaan head coach Lou Marinelli, the decision was not an easy one for obvious reasons. A 2004 graduate of NCHS, Marinelli was a former captain for the Rams before going on to a collegiate career at Fordham and Trinity before joining his dad's staff as a coach.
Marinelli spoke with NewCanaanite.com shortly after accepting the job.
Congratulations on landing the head coaching job at Greenwich High School. What are the emotions you're feeling right now?
It's two different emotions. This opportunity is too amazing to pass up. To be in a town like Greenwich that supports athletics and football so much—the amount of support I've already received has been tremendous, so I feel lucky to be in this situation. The other side of it is leaving my dad and New Canaan. I'm a New Canaanite through and through.
We had a goodbye meeting tonight with the players and I just told them how thankful I was for all they've done for me and that I'm always there for them. I'm an alumnus of the high school, I'm an alumnus of the football team, a former captain and now I'm a former coach. Those ties never break. I'm the biggest fan of New Canaan football outside my mother and grandmother, except for when we play them.
What's it going to be like standing on the other side looking at kids you coached like Mike Collins, Kyle Smith, and of course—looking over at your dad and coaching against him?

It's tough. It's emotional. Michael Collins is one of the best quarterbacks I've ever had a chance to work with. He's a phenomenal kid. Kyle Smith is like my little brother. Having grown up in New Canaan all those kids are truly family to me. At the same time I'm looking forward to developing new relationships with new families and being in an amazing community like Greenwich. It will be difficult when that day comes to be on the field pregame and see those guys. I'll definitely provide some sort of antics and I'm sure my father will probably do the same. The scary thing is for the rest of the state that New Canaan and Greenwich, although rivals, just got a lot closer. My philosophy will mirror my dad's, who has been so successful, and you want to try to mirror what he's built.
What is that philosophy?
Developing the student-athlete. Making sure that they're in a program that fits the criteria of what needs to be done—and that's hard work. I know that everybody wants to win championships and everybody wants it right away, but first and foremost I want to develop a culture where the alumni are coming back. Where people are interested in the support of the program and to build an atmosphere where the seniors that I'm going to have four years from now are going to graduate from college better off as men, better husbands, brothers, sons, fathers and so forth. It has so much more to do with what the sport teaches you and the self-discipline that it adds than the actual playing.
The foundation was already built with what Richie Albonizio had. I feel very lucky to follow in the footsteps of a legend in the coaching profession and a mentor for me growing.
You mention Richie, someone who built an amazing legacy at GHS. What is it going to be like about taking over for a great person and coach like Albonizio?
When I was playing there were three coaches you looked up to in the FCIAC. No matter what team you played on, you knew who the three coaches were—Lou Marinelli, Marce Petroccio and Richie Albonizio. They were the Holy Trinity of high school coaches. If you look at all the FCIAC championships of the last 20 years, New Canaan, Staples and Greenwich—if they didn't win it, they were at least in it. It's very humbling to follow a guy with such big shoes to fill.
How did it all go down as far as making the decision to fill those shoes?
I was on the fence. One hour I was taking it, the next I wasn't. It was because I have such strong ties to New Canaan and the program. It's something where I have to step outside my comfort zone. It became real this week. I thought it was a challenge I was up for and I was ready for something new. I've always felt that it's good for people, and hopefully this decision serves as a role model, that I've stepped outside my comfort zone, I'm trying something new but I'm not looking back. I want to make it work.
Talk about the transition you'll have to make going from an offensive coordinator to a head coach. What will it be like having to incorporate the other facets of the game—defense, special teams—into your new role?
They play defense in football? I played safety in college, and the safety in that system had to know what everybody's role is. I felt like I was the quarterback of the defense. I've been the offensive coordinator because that is what was available when I got there. I feel like I'm very well versed. Obviously most of my credits are on the offensive side of the ball but defense wins championships. If you look at the last two state championships that New Canaan has won—the offense produced, but we won because of defense.
What was dad's reaction?
He was excited. I think he would have killed me if I stayed. As any proud dad would, he wants his son to go off and try new things.
Any last thoughts looking back on your time in New Canaan?
New Canaan is my hometown. It's never going to change. I grew up when they were playing at Stanley P. Mead Field at Saxe. I was there when Vinny Iovino was building Dunning Stadium. I've been through it all and seen it all. It will be different when I go back two years from now as the opposing head coach. It will be weird.
Anything you want to say to the New Canaan community as a whole?
Thank you for supporting me, the football program and without that support I'm not the person I am today. That means a lot. Football is such an integral part of my life that I don't want to think about where 'd be without it. New Canaan is such a special place—it really makes you work harder for the people and the town. It's something that I take a lot of pride in and something I'll never forget.
---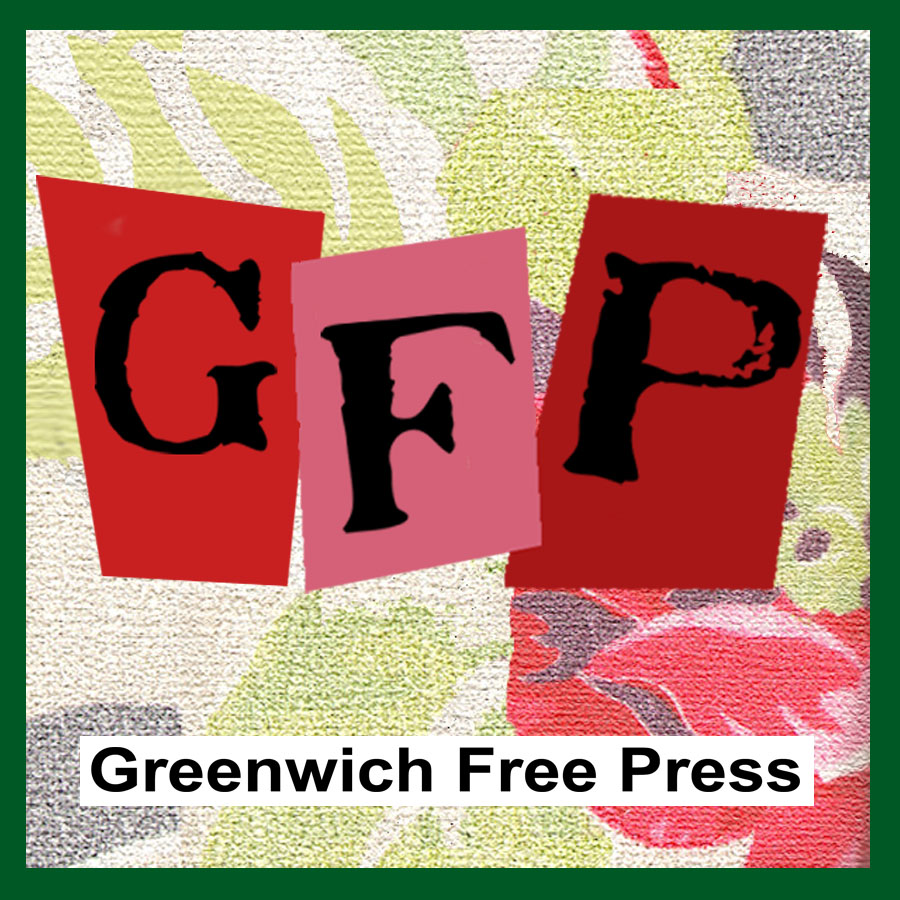 Email news tips to Greenwich Free Press editor [email protected]eenwichFreePress.com
Like us on Facebook
Twitter @GWCHFreePress
Subscribe to the daily Greenwich Free Press newsletter.