Go ahead and call this Lab "new." Call it a pilot. Just don't call it an experiment. The five inspired teachers at GHS who form the 2014-15 Innovation Lab team are not looking for guinea pigs.
A year and a half of research and preparation have gone into planning the GHS Innovation Lab pilot, which is open to rising 10th graders for the 2015-16 school year. The following year, Innovation Lab will be open to 10th and 11th graders. In its third year, students in grades 10 through 12 will all be included. The program is not intended for 9th graders.
A unique feature of Innovation Lab is that it dispenses with the well-trod path of Advanced Placement classes. That decision has met with raised eyebrows among some, particularly parents.
But what if there was a different educational model, with equal rigor and appeal to top-notch colleges, yet without all the AP courses?
"Some parents say it's too good to be true," said Christina Shaw, one of the five Innovation Lab teachers. Shaw taught AP Gov for several years and by all accounts is an extremely popular teacher. "We're not the anti-AP," she added. "It's almost more rigorous because the students are really thinking for themselves."
The words that recur in conversation with Shaw and the other four members of the Innovation Lab team  – Michael Belanger, Kyaiera Mistretta, Sarah Goldin and Brian Walach – are active verbs. They words play, explore and collaborate crop up repeatedly.
Located in the D wing, around the corner from the theater department, a pair of modest offices divided by a row of windows serve as the Innovation Lab war room. There's some odd furniture brought from home and a giant dry erase white board brimming with color-coded notes on projects and units for the upcoming pilot.
The teachers, who have planned and researched the pilot, have also worked tirelessly spreading their message. They've hosted parent information sessions and visited all the freshmen English and Social Studies classes. They report that when applications opened, 20 were submitted right off the bat. Currently there are 36 applications, and goal is to have 90 students. There is a soft deadline of Jan. 9, 2015.
"A lot of students who applied right away were international students who understood the model a bit better," Mrs. Shaw said. She said the team anticipated some skepticism on the part of parents who feel that a transcript full of AP classes is de rigeur for the most selective colleges.
"We created a list of 70 to 80 colleges where at least 20 GHS students apply each year and contacted them," said Mr. Walach, the math teacher. "The feedback we got was, 'This sounds like a great idea,' and 'This is the type of student we're looking for,' he said. "They said, 'Make sure the rigor is there and that it's documented.'"
Other feedback the teachers report hearing from colleges is that they get so many students with resumes packed with AP classes. "They say, 'We can't accept them all. How do we differentiate them?'" Mr. Walach said. "If you've fallen into line, what makes you special? What makes you unique?" he asked.
Mr. Belanger said, 'There are other ways of learning that are more meaningful and relevant. They'll learn the same content, but in a different way," he said of Innovation Lab. "They'll learn practical skills in a way that's relevant to the real world."
The teachers, who obviously enjoy working with one another, said they are very excited to teach in collaboration next year. "We want to show students there's a different way to see the world and move away from 'the lecture march through time,' and see how the things we taught separately tie together," said Ms. Mistretta.
Mentors and Networking
A key feature of Innovation Lab is that students will interact with mentors in the community. This may mean 15 minute Skype sessions. It may involve meeting in person or talking on the phone for real world feedback.
"It's about networking. It's about leveling the playing field," explained Mr. Belanger. And while the typical GHS student experience includes a 6-week internship at the close of senior year, Belanger said, "The mentoring is a huge piece that differentiates us from other programs."
All five teachers said it's all too common these days for the students to say, 'Tell me the question. Just tell me what you want,' as opposed to pursuing answers to the questions they're passionate about.
Mrs. Shaw said students rush straight to Google to do research, rather than reach out to experts, and that writing 5-paragraph essays has become so ingrained, students miss out on experimenting with multiple approaches to writing in the real world.
Mr. Belanger, who teaches social studies, said what's at risk is students don't become adept at storytelling. "They can enter the conversation. They can have a voice," he said of the departure from static, rote tests. "The conversation is between you and the world."
Ms. Mistretta, the English teacher on the team, said that in those conversations with colleges they reached out to, the common refrain was, "'We want better empathy and we want better writers.'"
Mrs. Shaw said that with all the emphasis lately on STEM, which she described as great, what can be overlooked is writing ability. "Even when you're a STEM person, you still have to be able to communicate successfully."
Mr. Belanger has looked at the work of Tony Wagner, expert in residence at Harvard's new Innovation Lab, and his book Creating Innovators: The Making of Young People Who Will Change the World.
"Wagner profiled young innovators and found that innovation begins with play, which leads to passion, which leads to discovering your purpose in the world," Mr. Belanger said.
All five teachers spoke of their frustration with the current testing culture and how little is retained after the test. Mr. Walach said a key goal of Innovation Lab is increased retention. "It's not the amount of content a student retains after the first month, it's how much is retained after three months. If learning feels more like play, then you'll have the retention."
And, because the standardized tests are still part of the process, the teachers emphasized their students will be just as prepared. "What we're doing is in keeping with the new standards," Mistretta said.
Mrs. Shaw, the former AP Gov teacher said she is still on the College Board email distribution, and that the AP tests are moving to mirror more project-based learning versus content and fact.
As the interview with the five GHS teachers came to an end and the dreaded automated buzzer signaled the end of the block, eyes flashed over the dry erase board one more time. The handwritten notes in red and blue, and the comfy chair brought from one teacher's home,  lent the feel of a start-up business war room rather than a public school teacher's office.
Mr. Walach described a friend who had left a great job to work at a start up. "People leave for start-ups for a reason," he said. "It's so rewarding."
Check out the GHS Innovation Lab website, and subscribe to their blog.
Parents are encouraged to email a team member for information or to set up a time to chat
Email

[email protected]

GHS parents are encouraged to contact their student's guidance counselor and be directed to an Innovation Lab team member
Innovation Lab office Tel. (203) 863-8876
There is also a comprehensive list of FAQ's
For more information on the program, go to GHS Innovation Lab
---
Related Stories:
GHS Innovation Lab Builds Momentum, Enthusiasm
Freshman AP World History Nixed at GHS
Too Much Pressure? Does College-Obsessed High School Result in Loss of Passion for Learning?
---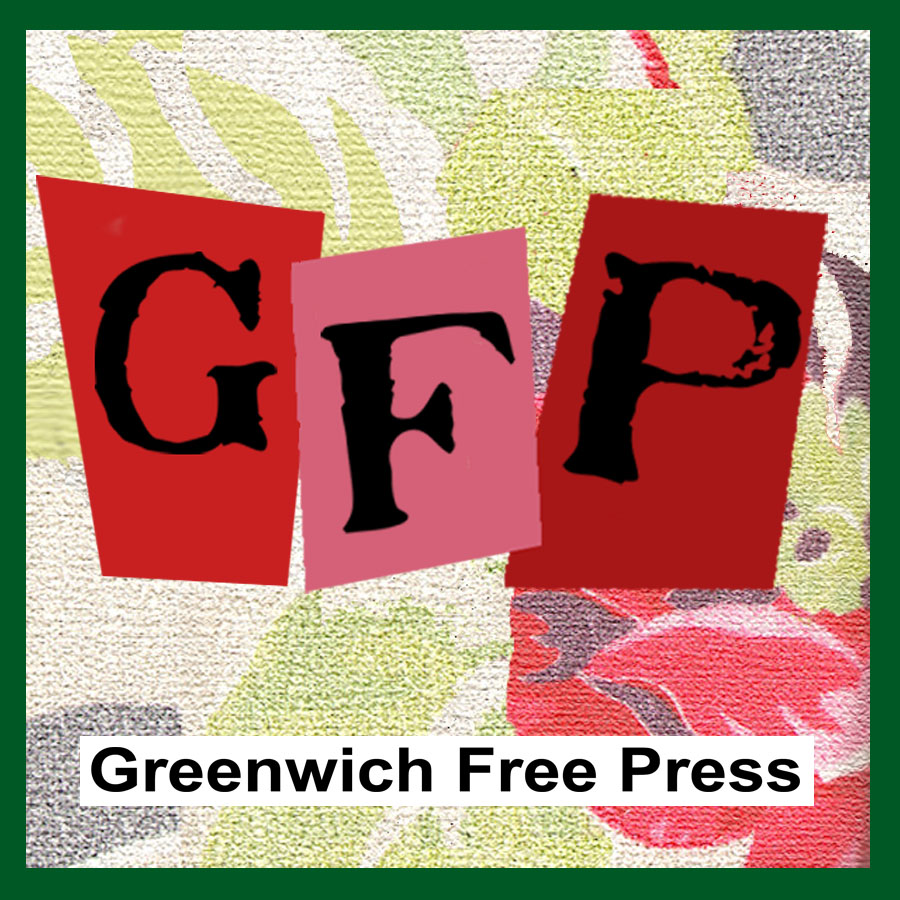 Email news tips to Greenwich Free Press editor [email protected]
Like us on Facebook
Twitter @GWCHFreePress
Subscribe to the daily Greenwich Free Press newsletter.