The new Greenwich High School director of bands knew this was her dream job since she was a student at Danbury High School.
"This is my dream job," she said this week. "Greenwich had that reputation of being amazing and having such a high quality program. I said to myself, 'That's what I want one day.'"
Bovin, who has two bachelors degrees – a BA in Music and a BS in Education – worked at  Ridgefield High School for two years straight out of college. An added fun twist during those years was that her mother was there teaching math there at the time.
"She taught for 30 years and just retired," she said. "So there was a Miss Bovin and a Mrs. Bovin."
At Ridgefield she was the first full time band director, and the first woman to have the job.
From Ridgefield she jumped into an opening at UConn for graduated assistance for the band in the conducting program.
"My conducting teacher is one of the biggest names, Jeffrey Renshaw, and I was his first female student," she said, adding, "When I got the degree in 2013, a Masters in Music in Instrumental Conducting, I was the first female student to get that degree at UConn."
"That kind of just followed me," she explained. "After my Masters, I got hired at Bristol Eastern High School where I was also the first female band conductor."
---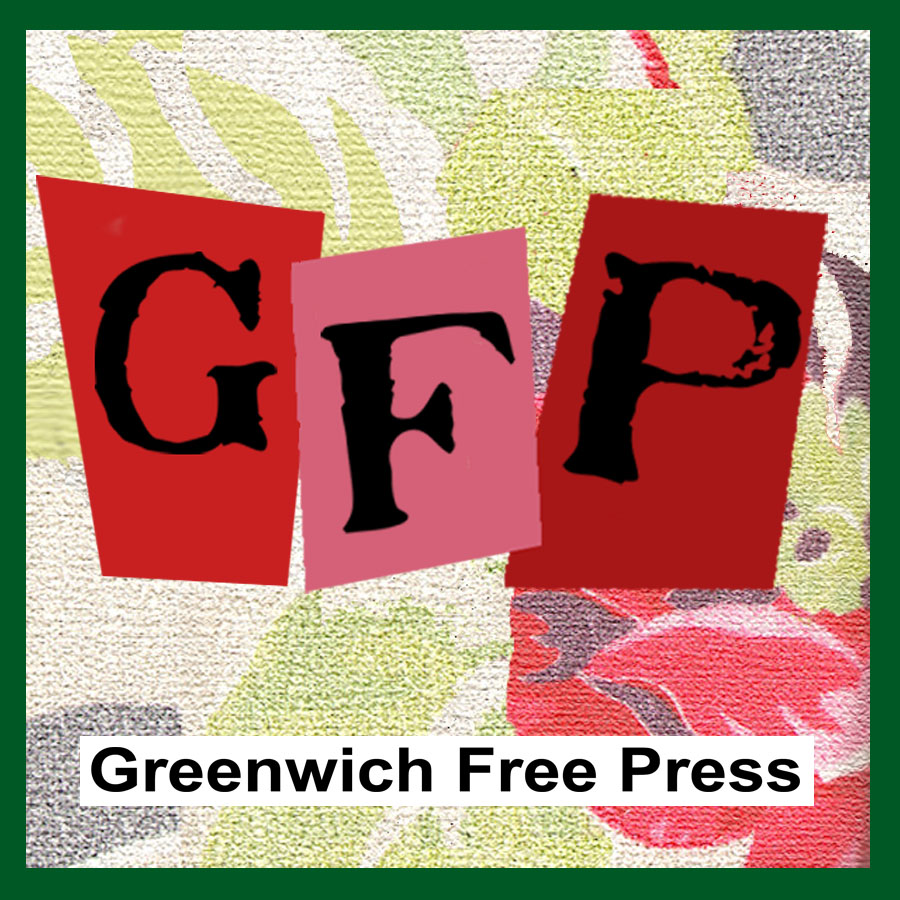 Subscribe to the daily Greenwich Free Press newsletter.
---
Ms. Bovin said not only are there very few female high school band directors, but the number dropped from about 33% in 2001 to about 27% in 2015.
"My PhD dissertation topic stemmed from this," she said, explaining that her research delved into why the number was decreasing.
While she continues to work on her PhD dissertation, she said she published a study on Sept 10 in Update: Applications of Research in Music Education. 
Bovin started her PhD part time in 2015, and expects to complete it in the spring. She said that last year during a leave from her position at Bristol, she did a year of residency at University of Hartford's Hartt School, finishing course work and exams. While there, she was the instructor on record for the University of Hartford in instrumental conducting.
Bovin said winding up at Greenwich High School felt like it was meant to be. She recalled  when she was teaching at Ridgefield, there was a moment during the Western Regional Festival when she sitting by herself in the rehearsal hall when a serendipitous conversation set events in motion.
"It was definitely like the good old boys club," she said. "And all of a sudden a gentleman came over and said, 'You're the new band director. I'm Ben Walker."
"And I said, 'You used to teach at Danbury High School.' If I'd been two years older he would have been my teacher at Danbury. All of my friends had him."
Bovin had heard many good things about Mr. Walker, who retired from GHS last year.
"He was basically my adopted mentor," she said. "I came down to Greenwich often when he was my mentor and I remember what the old band room looked like. I'd come and talk to him all the time and I fell in love with the program. I realized that in order to get hired in such a high position, I needed a great resume. That's what I'd been working toward."
Then, she said John Yoon, the former band director at GHS, approached her at the Eastern Division Conference in Pennsylvania.
"He said, 'By the way, I'm retiring,' and I looked at him and said, 'I want your job.'"

Bovin said she worked really hard on her application as soon as the position was posted. The process included multiple interviews and a demo lesson.
"I came in one afternoon and taught the symphony band," she said.
At roughly the one month mark, Bovin said she has not been disappointed in her dream job.
"The kids here are fantastic. They are some of the nicest students I have worked with, and a lot of them are very polite."
Bovin said the GHS band students have great potential and she wants to give them the best experience possible.
"I want them to be lifelong music lovers and an advocate of music education. That's the goal here," she said.
"Even the first day of school, I was surprised so many students wanted to shake my hand and introduce themselves. That shows how professional they are. And at the end of class they thank me." – Amy Bovin Director of Bands, GHS

Bovin said she has also been impressed by how hard the GHS band students work and are eager to practice on their own time.
"They are very self motivated. We honestly don't have enough practice space for the amount of students who want to practice," she said, adding that earlier in the day she had created a white board system to make allocation of the six practice rooms more fair.
She said the music library has also been opened up for additional practice space.
Bovin said GHS students want to do their best every time they step into an ensemble, and that means practicing before, during or after school.
Also, she said during Opportunity Block typically there is an open guided practice session.
"Students who want to come down and get help from each other, me or Mr. Police," she said. "It's a giant practice session and sometimes the students will find spaces in the band room and pair up. You get that cacophony of sound. But they are respectful of each other's time and hard work."
Because of limited practice space, Bovin said students sometimes end up practicing together and helping each other out. That has resulted in some mentorship, where older students mentor younger ones.
As Director of Bands, Bovin oversees the Wind Ensemble, Symphony Band, Concert Band, Percussion Ensemble, Jazz Ensemble, and the Jazz Lab Band.
She also directs the Pep Band with Joe Williamson who coincidentally taught at UConn when she was a graduate assistant, directing the athletic bands including the Marching Band and Pep Band.
"I like doing the pep band at GHS to arrange music for the students," she said, adding, "It's better to have music custom made for your ensemble."
Bovin said she works really well together with her assistant Jason Police. "We balance each other out," she said. "He is a Jazz saxophonist and I'm your classical flute/piano player."
Bovin, who moved to be close to Greenwich high School said she is thrilled to be back in Fairfield County. "This is where I grew up and this is where my family is. It's nice to be back home!"
"With a lot of music teachers, you're either a musician first or a teacher first," Bovin said. "For me I am a teacher first and I happen to teach them music."
"This is their last step before they go off into the real world. That's why I like this level," she said. "The amount a student can learn from being in a band program is astronomical."
Another aspect of working at GHS that gets Ms. Bovin excited is the prospect of bringing ensembles into the Performing Arts Center.
"I cannot wait to hear what it sounds like for the first time," she exclaimed. "It has a reputation already throughout the state as one of the best, if not the best auditorium around, including the universities."
"With the level of talent that these groups have, I cannot wait to hear what the ensembles sound like in the Performing Arts Center." – Amy Bovin, Director of Bands at GHS

Bovin said the band parents have also been great.
"They were helpful even before the school year started," she said. "They invited me into their homes to make sure I was up to speed and made me feel welcome."
Last Sunday the Band Booster Club hosted the annual beginning of the year picnic at Tod's Point with pizza and games. "Mr. Polise and I came in second at the egg toss!" she said. "The year is off to a good start."
See also:
John Yoon To Retire from GHS as Band Director Feb 3, 2019