For the second year, the Greenwich Council Against Gun Violence hosted a rally for Team 26, a group of cyclists riding 400 miles to Washington DC from Newtown to advocate for gun safety legislation. The 26 cyclists take their number to honor the 20 first graders and six teachers killed at Sandy Hook Elementary School in December 2012.
Saturday's rally drew a crowd of about 200 despite cold and snow. The rally reflected a GCAV's collaboration of two other grassroots — the Stamford-based The ENOUGH Campaign and the Brady Campaign Southwestern CT Chapter.
After Team 26 bicyclists arrived, Jonathan Perloe of Greenwich Council Against Gun Violence welcomed the crowd to the Town Hall meeting room.
"We're here today to close the loophole that lets domestic abusers keep their guns," Perloe said, referring to The Lori Jackson Domestic Violence Survivor Protection Act, proposed after the murder of Oxford resident Lori Jackson, who was shot to death in Connecticut last year by her abusive husband while under the protection of a temporary restraining order.
"We're here today to show our support for our friend, Lt. Governor Nancy Wyman, who endured three hours of questioning from pro gun rights law makers," Perloe said. "I was there too and it shocked me that they were more worried about men losing their guns due to false accusations by women than they are about the thousands of women each year who truly fear for their lives at the hands of their abusive partners."
"Last fall Connecticut voters proved the strength of our movement by re-electing Gov. Malloy over his opponent who embraced the positions of the most extreme gun rights advocates," Mr. Perloe said to a huge round of applause. "We returned to office more than 90% of the legislators who voted in favor of the historic 2013 gun law."
"And Stamford voters wisely showed lawmakers that voting against common sense gun laws is career limiting. They tossed out one of the only Fairfied County law makers to vote no on the 2013 gun bill, and elected Caroline Simmons to the General Assembly."

Monte Frank, who organized Team 26 and participates in the 400 mile ride also addressed the rally. "We ride for James Brady to make sure that his goal of universal background checks is achieved, and the will of 91% of the American public is recognized in Congress. We ride for Lori Jackson of Oxford, CT. We ride to restrict fire arms when a temporary restraining order is issued in domestic violence cases. We ride to end the iron pipeline of illegal weapons being driven into our cities," Mr. Frank said.
"What you're doing today is amazing to me. Eighteen miles an hour is unbelievable! You are amazing,"  Lt. Governor Nancy Wyman said to Team 26. "We have to spread the word to other states that we have to protect the people of the nation. We don't want to see, in any state, in any place, what we've seen in Connecticut. What people see every day when a gun is pointed at them at the hands of the wrong person."
Jim Himes, US Congressman (D-Conn) from Greenwich referred to the rally as an epic event, though he said he felt ambivalent about being at Town Hall."Because I am a member of the institution which has been immobile in the face of all this country has death with, and deaf to the cries that came out of Newtown, that came out of Aurora, the violence because of the profusion of guns in this country. And that Congress has done nothing."
Mr. Himes, who didn't commit to ride the 400 miles to DC this year on bicycle, said there was a metaphor. "What we want is not that controversial. It's not to take away American's 2nd Amendment rights…It's very basic, and the vast majority of Americans support it. We want to make sure before you exercise your 2nd amendment rights you're not a terrorist, you're not a felon, you don't have a history of violence. We want an acknowledgement that some weapons are built solely for the purpose of war and don't have a place on our streets."
Mr. Himes said the "commons sense gun laws" should be non-partisan, but that it will take additional persistence. "In 1982,  when a US president was almost killed by a firearm  it took six years to pass the Brady Bill. It took consistency, steady work and commitment to finally get it done," Mr. Himes said.
Greenwich YWCA Director of Domestic Abuse Services, Suzanne Adam said that under current Connecticut law, which includes some of the toughest gun laws in the nation, and progressive policies addressing domestic violence, "Nothing in Connecticut prohibits respondents from temporary Ex parte restraining orders from possessing firearms and ammunition. This is precisely the time to remove firearms from the equation."
Newly elected State Rep for Dist 144 from Stamford, Caroline Simmons, originally from Greenwich introduced William Tong (D-147).
Mr. Tong said the Judiciary Committee saw more than a dozen bills designed to repeal the 2013 gun law. "None of those bills will be heard this year." Of the bill named for Lori Jackson, he said many present, including Lt. Governor Nancy Wyman, waited for hours to testify and then were pilloried for hours about the 2nd amendment and gun rights. "They took her way off topic to distract attention from the bill," Tong said. "The NRA was up there in force from Washington testifying before us, making all kids of arguments and twisting the Constitution, twisting the truth."
Rev. Maxwell Grant, Senior Minister at The Second Congregational Church of Greenwich lead a moment of silence in memory of victims of gun violence. "I have heard it said that an armed society is a polite society. That is not true. It is not true in our homes. It is not true in our schools. It is not true in our houses of worship. Faith calls us to seek something more than a polite society," he said. "How fitting it is to stand with those who seek justice and aren't afraid to say 'Enough.'"
---
---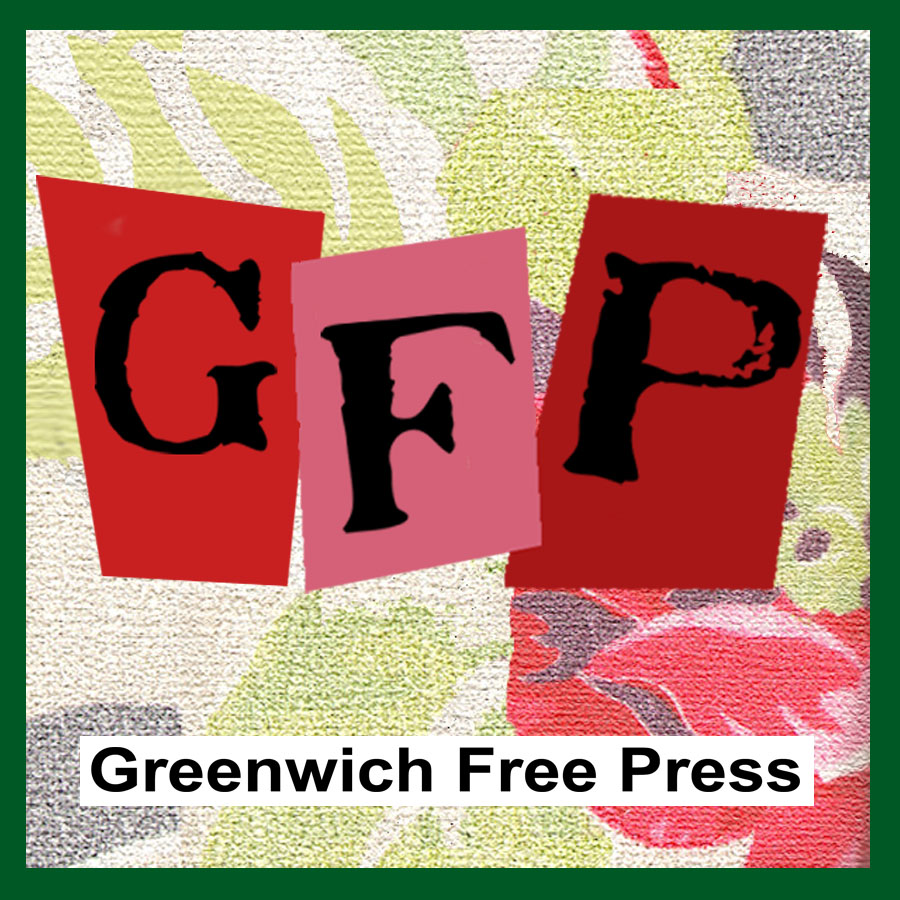 Email news tips to Greenwich Free Press editor [email protected]
Like us on Facebook
Twitter @GWCHFreePress
Subscribe to the daily Greenwich Free Press newsletter.