The RTC nominating meeting took place on Tuesday, July 23 in a packed Cone Room.  More than one nominator commended the candidates who stepped down in order to put the party's greater good ahead of personal ambitions.
RTC Chair Rich DiPreta commended the search committees who sought out and identified qualified candidates for these positions. The work began months ago and culminated in Tuesday's nominating meeting.
"Tonight is about the endorsements," DiPreta said. "We all have the candidates and positions filled. Everyone is unified at this moment. There is no division. Everyone is in support of the candidates who have been and will be nominated tonight, exemplified by the fact that there won't be any votes tonight."
There were nominating speeches and seconding speeches for the first four candidates, as follows: First Selectman, Selectman, Tax collector and Town Clerk.
First Selectman: Fred Camillo
Former Republican First Selectman John Margenot nominated Mr. Camillo, saying," He is not just deserving, but is a natural to be elected an official for the Town of Greenwich."
"Freddie is not only a good guy. He is a great guy," Margenot said.
Diane Fox seconded the nomination, saying, "Fred was born and raised in Cos Cob and attended Greenwich Public Schools, and has been an active and beloved citizen of our great town."
---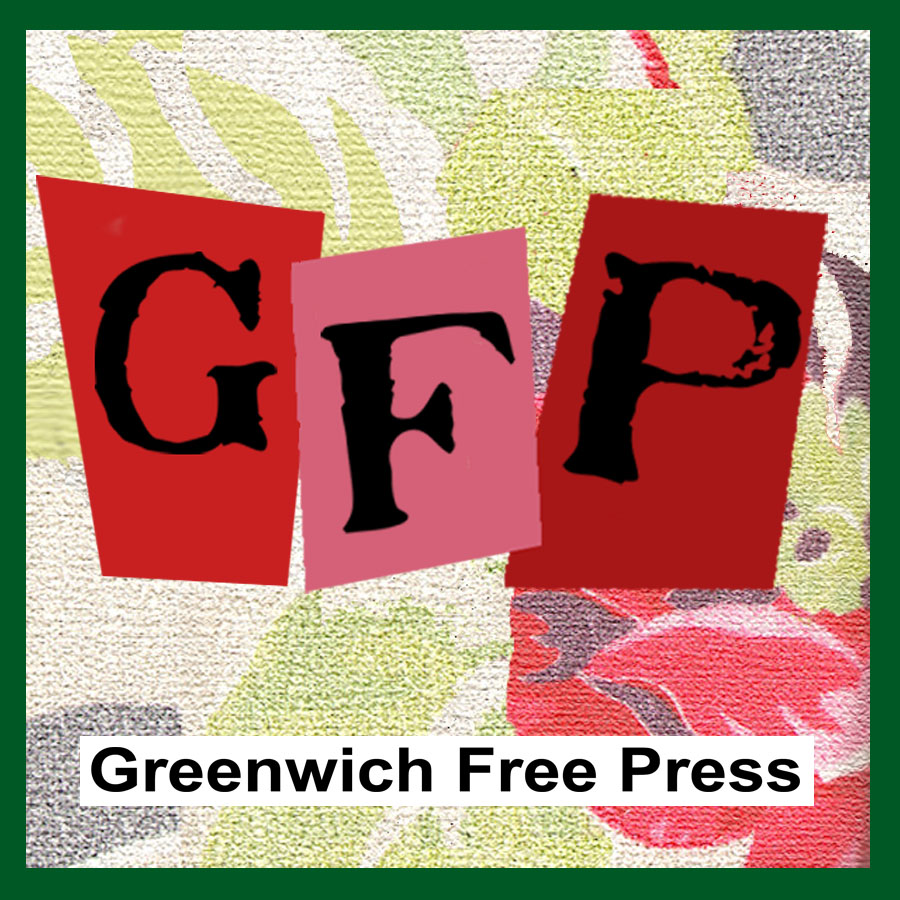 Subscribe to the daily Greenwich Free Press newsletter.
---
She said Camillo has given decades of civic service to Greenwich, including membership on the RTM and serving as former chair of the board of Parks & Rec and the RTC. She pointed out that Camillo, who is currently serving his sixth term at State Representative in District 151, has served on many Town boards, committees and task forces. She said he has started three businesses in Greenwich and his work background includes a  high school history teacher, a banker, consultant, high school coach and legislator.
"His depth and breadth of knowledge of the state capital allows for a seamless transition when advocating for Greenwich while working with the state government agencies, departments, the legislature and Governor. If  elected, Fred would be the first person in the Town's history to serve on the RTM, the CT General Assembly and as First Selectman."
"Greenwich is at a crossroads and Fred's vision, passion and leadership will point us down the right path," Fox said. Camillo's nomination was roundly applauded.
Mr. Camillo thanked numerous people, beginning with John Margenot and Diane Fox.
"For 11 years I've had the honor of representing the district I grew up in Hartford, but I've also had the opportunity to visit town halls and city halls in our great state and with each visit I come away with the confirmation that we have the best run municipality in the state, and it has been for 90 years," Camillo said.
"Yes, it's due to our fiscal prudence, but it's also because of our leadership over the years," he continued. "People like Peter Tesei who has been in office for six terms and whose leadership got the Town through the recent recession."
He also commended Mike Mason for his leadership on the BET.
"I love my job in Hartford, but I love our Town more, and I see our friends across the aisle running on platforms that would do to the  Board of Selectman and BET things that would overturn what has made Greenwich the envy of Connecticut and around the country," he said. "We always had since the 1930s a pay-as-you-go system and then a modified pay-as-you-go, and they wanted to go to long-term and make it like Hartford, Connecticut. They want to make it like Hartford. One hundred years ago Hartford was the wealthiest city in Connecticut, and look what happened. We can't let them do that."
He said that in going door to door he's heard from people are worried about the state and the Town, and are unhappy about the federal tax law that is a disincentive to invest in real estate, and are leery of tax mandates from Hartford, and are concerned about depressed home values.
Reform, Revitalize and Reinvigorate.
He said the Town should (reform) how it funds projects and encourage and embrace public-private partnerships, (revitalize) and look at Town properties, especially the ones on the waterfront, to implement the best possible usage of those assets, and (reinvigorate) to imagine and achieve completion of projects big and small.
"It's not going to be easy," Camillo said. "They are coming for us."
The vote for Camillo was unanimous.
Selectman: Lauren Rabin
Lauren Rabin, who had been selected by the executive committee, was nominated by John Toner who said, "There are some here in Town who would say that the Selectman's role in Town is a nothing job, but that's because they've not looked at the opportunities it offers."
He said Rabin is a Greenwich native, product of Greenwich Schools, and holds a highly respected position as VP of marketing at Gartner Inc. Rabin is currently serving on the Board of Education. Her nomination was seconded by Wynn McDaniel.
"Who knew that the young girl whose single mother moved to Greenwich for the public schools so that one day I would have an opportunity like this," Rabin said. "With my fellow Republicans I will work hard to show that we are real people, with diverse backgrounds, but we have one purpose. Together we will preserve and enhance what makes Greenwich so special."
Town Clerk: Carmella Budkins
Peter Tesei nominated Carmella Budkins for another term as Town Clerk, saying she had served in the position almost 28 years given, and served as a volunteer in the community for over 40 years.
"She issues birth certificates and death certificates," Tesei explained. "She is truly a cradle to grave a employee. She is passionate about her job and the people she serves. She goes the extra mile, even once coming in on the weekend to get a birth certificate for someone traveling overseas," he said.
John Toner seconded Ms. Budkins nomination. "We can only hope she continues for the next 28 years," he said.
Tax Collector: Heather Smeriglio
Heather Smeriglio was nominated as the Republican candidate for Tax Collector.
BET: Bill Drake, Andy Duus, Karen Fassuliotis, Debra Hess and Leslie Tarkington
The executive committee endorsed five candidates for BET and on Tuesday they all received unanimous votes.
Bill Drake was nominated for a fourth term by Randall Smith. Andy Duus was nominated by Mark Johnson for a second term. Fred DeCaro nominated Karen Fassuliotis for a second term. Tom Michaud nominated Debra Hess for a second term.
Leora Levy nominated Leslie Tarkington for another term. Two years ago she was passed over and petitioned her way onto the ballot.
Mr. Johnson, who was himself a former member of the BET said, "It is vital to nominate the best candidates, who get the most votes during the election. The party that gets the most votes for their candidates gets to elect the chair of the BET. There are many, many tie votes where the chair on the BET votes to break that tie. Two years ago the Democrats received more votes than the Republicans. We want to change that this year."
There was a recommendation for Dan Ozizmir for BET, but Mr. DiPreta said Ozizmir had graciously removed his name for consideration.
Mr. Camillo nominated Mike Mason for another term for BET, crediting him with guiding the Town through the great recession.
"In my book when you talk about the Finance Board giants in this Town's history, I rate Mike at the top," Camillo said.
Board of Education: Joe Kelly and Karen Kowalski
RTC Chair Rich DiPreta said the executive committee recommended two candidates for Board of Education, Joe Kelly and Karen Kowalski.
Steve Walko nominated Joe Kelly.
"Who better to serve on the Board of Education than an individual who has dedicated his whole life to assisting others to become better players, teammates, students and citizens?" he asked, adding that Kelly brings out the full potential in everyone around him.
Walko said that when Mr. Kelly won the Lifetime Achievement Award from the Greenwich Old Timers Association, he said, "'When I signed on to coach the rugby team, I didn't do it to just make sure they did their push-ups correctly or teach them how to throw the ball properly. We make sure we teach them life lessons when we can. We have that limited access to the kids, and we use it for that positive purpose.'"
Linda Moshier nominated Karen Kowalski, a mother of three and 18-year career litigator, for Board of Education. "You know what they say? When you want something done, give it to a busy woman."
"Karen will turn her energy and focus on issues like special education, athletic and overall academic achievement," Ms. Moshier said.