At the November 9 Planning & Zoning meeting in Greenwich Town Hall, an application to develop a 14 acre property on two parcels into a horse farm was discussed for hours, with a decision coming well after 2:00am.
The applicant was 131 Old Mill, LLC, formed in Delaware and registered to Tom S. Ward, Jr., but the attorney for the applicant said the horse farm will be owned by the Sternlicht family and primarily be for Adrienne Sternlicht to train for the Olympics.
The property currently features two dwellings and a barn. The applicants proposes to create a private horse farm, which would be used exclusively by family members.
"One member of the family is very accomplished and hopes to be an Olympian," attorney Thomas Heagney told the commission. "This is the type of facility and resources that's needed to accomplish that."
The applicant previously received approval from the from Wetlands Agency, and the Health Dept approved the septic systems. Also, the town engineer found that the drainage report is acceptable. And the Zoning Board of Appeals (ZBA) granted a variance for the height of a proposed covered riding ring, and a variance for two grooms' quarters.
The applicant was also granted a special exceptions for 14 horses.
The horse farm would include a quarantine shed and an enclosed manure container.
Lastly, the ZBA approved exceptions for the stables and riding ring, which are greater than 1,200 square feet.
There are two properties that will comprise the horse farm, one with two houses on it, (one will be demolished). The second is a vacant four-acre parcel.  The applicant already received approval to run a new driveway to the remaining house.
There will be both a covered and indoor riding ring. The proposal includes extensive landscaping plan designed by Janice Parker.
The horse management plan was prepared by consultant Georgia Hickey, who explained the running of a horse farm. She said that, of the 14 horses being proposed, about 8 would be show horses. Four horses will be "on rest or retired," and there may be two brood mares, or a brood mare with a foal or yearling.
"What happens at this level of competition, you have horses that are specialists," Hickey said, explaining why one person needs 8 show horses.
"You may have 3 horses you are actively showing, and maybe 2 or 3 more you are bringing along to develop them towards the level that you will be competing," Hickey said. "If you are competing at this level, you need this numbers of horses."
Hickey said that a competitive rider brings 3 or 4 horses to competitions because different horses are used to compete in different classes.
She said the 2 quarantine stalls are for horses coming home from shows and may be showing a sign of being ill. "We don't want to put them back into the barns," Hickey said.
The commissioners were concerned about non-family members coming and going from the horse farm. One of the ZBA conditions was to limit use to members of the family only.
"I was concerned that that number of horses need to be worked. How do you do that if it's only for family? It'll be very hard for us to monitor compliance," said Commissioner Margarita Alban. "You'll need people on site to work them and how does that happen if it's only for members of the family?"
Alban said last time the commission saw a similar application, neighbors were concerned about manure and traffic.
Hickey said the horses left behind when others are brought to a competition are those "on rest," retired, plus the brood mare.
"The active show horses would be going to Florida and a groom in residence would take care of the horses who are remaining," Hickey explained. The groom takes the horses to the paddocks, cleans stalls and feeds the horses.
When Ms. Sternlicht is in town, the groom gets the horses fed, gets them out and tacked up and ready to go, one at a time.
Ms. Hickey said there would be a minimum of 2 grooms and possibly a third, as well as a visiting trainer. She said the horses that require the work are the competitive ones that are in training. The others require minimal work and are not necessarily ridden.
"My son goes to barns and helps with this work. You want to ride horses, but you don't always get to. It's a lot of work. You'd expect there would be some help. You'd ask friends or what have you. That's the issue," Commissioner Levy said.
"That's what we want to limit," Alban said. "It's very easy for it to creep when you have horses that have to be worked."
Hickey said all the horses will be owned by the family, and that ZBA had also asked whether it would be a public barn with training and lessons. "It will not," she said.
"We have no way of enforcing that," Alban said.
Hickey described the horses as "extremely high level, competitive horses," adding, "It wouldn't be just anybody riding these horses. The rider wold be restricted because you wouldn't want to entrust them to anybody."
Alban acknowledged the proposal had more space than required, which is 20,000 sq ft required per horse over the age of 6 months.
"They have, per our regulations, more than enough land for 14 horses," Alban said. "It complies with the regulations, and they received a special exception use from ZBA."
"Back country Greenwich has always been horse country," said Hickey, who went on to list horse farms in the immediate area, including:
Horsefield Farm on Lake Ave – a 4 acre property with a 12 stall barn and an indoor arena.
Kelsey Farm located on Lake Ave, on a little under 10 acres, has 18 stalls and an indoor arena.
Fairplay Farm located in Conyers Farm is set on 7.5 acres and 16 stalls and indoor arena.
Steeplechase Farm on Taconic has 8 stalls and an indoor riding ring with a new residence, and plus six others.
Lionshare Farm has 36 stalls and an indoor arena.
Landscape, Pesticides and Invasive Species Removal
Larry Liebman from S.E. Minor responded to comments of Greenwich's conservation commission, particularly about invasive species removal. He said all the invasive species are in an area of wetlands on the property. There are number of trees being removed, as well as vines and shrubs.
"We won't do it all in one fell swoop," he said. "Invasive species, including garlic mustard you can't remove until it starts to grow, and then you hand pull it out."
"Once it is removed, we go and replant it so it doesn't come back. It will be monitored for five to 10 years," Liebman said. As a condition of wetlands approval, he said, "Most of the materials will be bagged and put into the trash, and as the areas is cleaned, we'll replant and new native species will not compete with invasive species."
Liebman said decisions about pesticides will be made on site. "We don't want to use any pesticides or herbicides – only if it makes the most sense to to it. Only in the beginning, one time. Then you're only dealing with the volunteers that come up in years 2, 3, 4 and 5."
Liebman said 124 trees are being removed, but 154 are being planted in their place.
Heagney said the client is making efforts to preserve mature hardwood trees on site, and that trees being removed will not be replaced with saplings. He said the applicant has a "seven-figure planting plan."
Bats
There was a discussion of encouraging the bat population on the property, and the conservation commission had asked the applicant to plant "bat friendly" hardwoods including Maples, Hickories and Oaks. "I'm asking you to consider this," Alban said.
Heagney said 12 bat boxes had already been installed, and more are planned. He noted DEEP warnings that bats are dying of white mold. He said the bat boxes are mounted on poles to DEEP standards so they can be monitored.
Manure Management
There was discussion of the manure management plan, which Hickey said would exceed typical protocol, with three cleanings a day.
Neighbor Opposition
James Fulton, attorney for one neighbor, Elinor Hershaft, addressed the commission.
"Please don't fall in love with the project," he said adding that Ms. Hershaft is an octogenarian who lives at 115 Old Mill Rd and is in poor health.
"Let's cut the baloney. It's not a horse farm," Fulton said. "It's an Olympic training facility that my client does not want next door."
"Barry Sternlicht is a proud member of  the US Olympic and Paralympic Foundation. Adrienne Sternlicht is the star," Fulton said. "She beat her teacher's record – and he won the 2004 Gold, so watch for her at the 2020 summer Olympic games in Tokyo. The problem is this is totally illegal under the zoning regulation."
Fulton said riding arenas are not permitted accessory uses in a residential zone, even when they serve future Olympians.
Ms. Alban demurred.
"This is a pitch you should have made to the ZBA. This is a special exception use and they granted it with the 6 conditions," Alban said. "It's their prerogative and they've given the special exception. We're focused on the site plan."
"It's the riding arena that is illegal," Fulton said. "You can call anything a farm. The supreme court of Connecticut said for purposes of zoning, if you don't till the soil and don't grow crops, you are not a farm. The raising of animals has to be subservient to the production and cultivation of crops."
Alban said the application doesn't say 'farm.' "Our jurisdiction is after ZBA granted the special exception."
"The special exception from ZBA was for 14 horses, it's the riding arena which is illegal," Fulton said.
Fulton said his client would be willing to tolerate the accessory use if the applicant would  swap locations of the riding arena and the jump fields, so that the arena is not located directly adjacent to her property.
P&Z chair Richard Maitland noted the applicant is proposing a very high wall of evergreens that will exceed the height of the arena.
"She doesn't want to see it. She doesn't want to smell it. She doesn't want to hear it," Fulton said, adding if they would flip the jump fields for the arena, his client would withdraw all objections.
Fulton described Old Mill Road as a very quaint neighborhood, with many small cape style houses, and that there were no other horse farms on Old Mill Rd.
"You could screen an incinerator. That wouldn't make it legal," Fulton insisted.
Fulton said his client is concerned about visits from "uninvited guests" – flies.
Fulton, said the greatest Olympic Equestrian champion of all time, William Clark "Bill" Steinkraus, 92, participated in five Olympics, and lives in Darien. "Bill never imposed on his neighbors to train for the Olympics. He trained at the Ox Ridge Hunt Club," Fulton said.
Hickey said flies would be attracted toward the manure, not way from it. "We intend to keep everything completely clean and into the dumpster," she said. "The manure facility will be enclosed and have doors on it."
Fulton said that the 300,000 sq ft arena is going to be an echo chamber. "We don't believe for one minute that these Norway Spruces are going to screen this facility for my client," he said. "These trees are not going to screen this massive arena."
Fulton said White Birch Farm, owned by William Brant, has no indoor riding arena, that Magee Farms a working horse farm with stables and 2 barns, but no indoor arena in Riversville Road. Lastly, he said Memory Lane Farm is a public riding school and has no indoor building.
Gordon Oppenheimer, co trustee and owner of Ms. Hershaft's property, said he was concerned about the spraying of pesticides inside the 14 stalls. "It's going to get out. Where is it going to to?" he asked. Also, he said the arena would smell.
John Meerbergen, representing another set of adjacent neighbors, John and Darcy Hadjipateras, said his clients didn't want the stable and arena located adjacent to them.
Also, Meerbergen asked, if the family who would have exclusive use of the "horse farm," why are they applying under an LLC?
Heagney quoted the definition of farming in Connecticut general statutes: Farming shall include the raising, feeding, caring for, training and management of livestock, including horses.
Hickey said that if you have inclement weather or a long winter, you have to have an indoor facility to ride and train the horses. Also in summer if it's really hot, with blazing sun and humidity, it is very hard on the horses. "Having a covered place to ride is really mandatory," she said.
P&Z director Katie DeLuca, "Is your client willing to make the switch?
Heagney demurred. "We've been working on this for months and believe it is the appropriate location. We made the adjustment of having it meet setbacks. It's a wide open field and this is the least destructive, in terms of removing trees and grading," Heagney said.  "It's a very level open field," he said.
Doug Clark, a landscape architect, said the evergreen screening, with a height of 20-22 feet, are mature and branch all the way to the ground. "It's a dense planting. There's no way anyone is going to see into this property and the sound attenuation is great," he said.
Heageney said the floor of the ring is already buried 4 feet down and the arena obtained from ZBA a variance for height to be 36 ft (stables are 24 ft high).
Clark was asked if he would consider planting a double row of staggered evergreens.
"Yes, that would be best," Mr. Clark replied.
Well after 2:00am the commission discussed and voted on the application.
Ms. Alban noted that Mr. Fulton referenced the wrong regulation in arguing that the horse farm was illegal.
She moved approval of the application, noting that the arena had received a height variance and special exception use from ZBA on Oct 24, and that the application fell under regulation 694, (which refers to keeping MORE than 6 horses as stated in 8a,) rather than regulation 695, which governs accessory uses that use less than six horses.
Voting in favor, 5 to 0,  were Maitland, Alban, Levy, Yeskey (for Fox) and Macri. (Ms. Goss was recused).  The application was approved.
---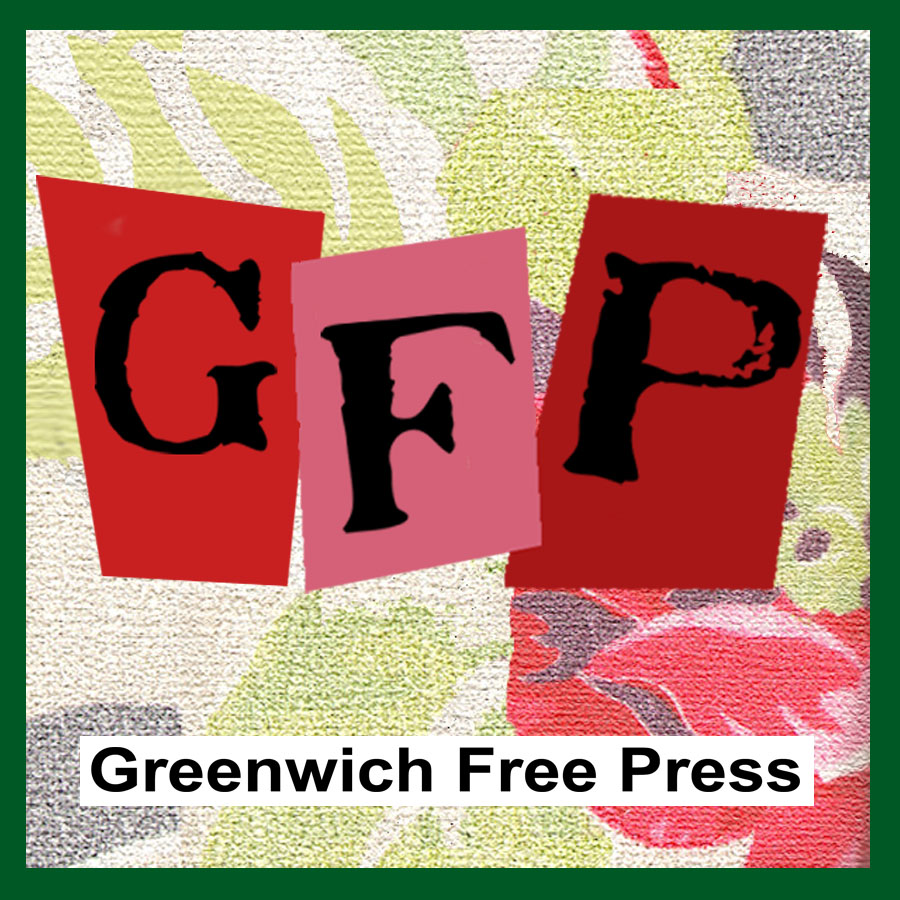 Email news tips to Greenwich Free Press editor [email protected]
Like us on Facebook
Twitter @GWCHFreePress
Subscribe to the daily Greenwich Free Press newsletter.