On March 19, 2019 a property at 21 Calhoun Drive sold from Thomas and Katherine Fleming Trustees to 21 Calhoun Drive LLC (registered to Emil Fish of Round Hill Rd). The sale price was $3,100,000. Photo: Assessor's Office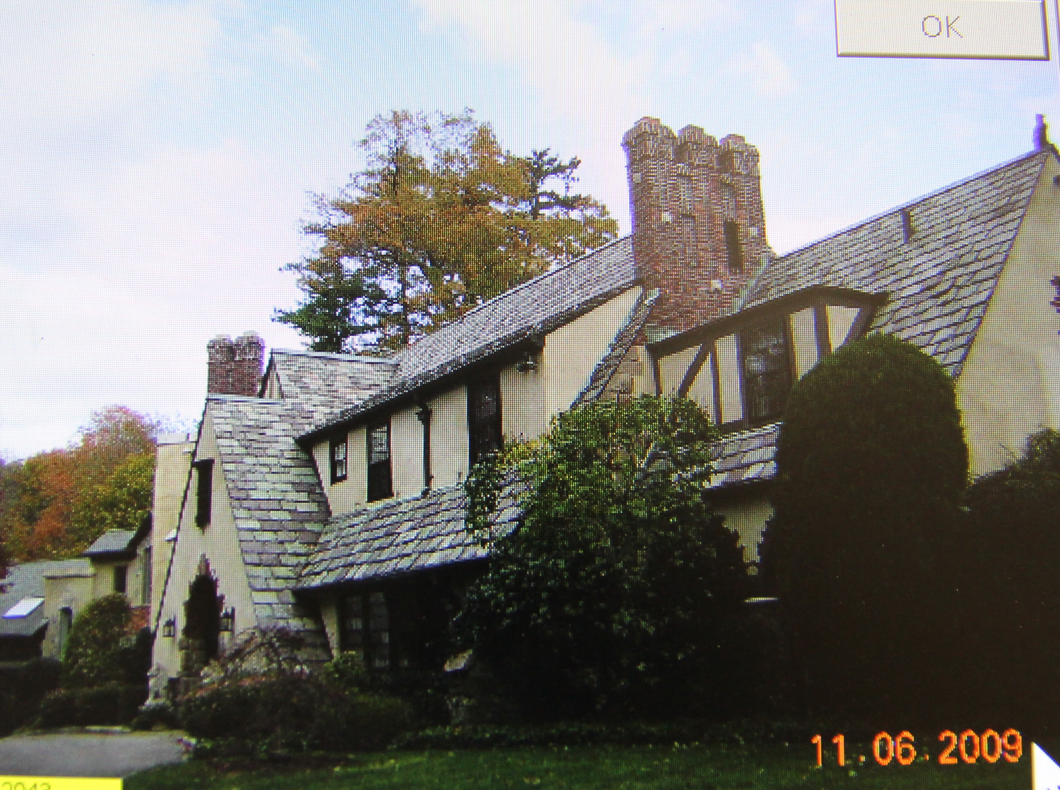 Located in a private association, a house at 21 Calhoun Drive was built in 1923.
It sold on March 19, 2019 for $3,100,000.
An advertisement described "Park Hill" as a magnificent English Manor estate with park like grounds, putting green and sand trap, Har tru tennis court, 40 ft indoor pool, jacuzzi, exercise room and a 2,200 bottle wine cellar.
On Jan 7, the Planning & Zoning commission reviewed an application from 21 Calhoun Drive LLC to remove a detached garage and construct a new single family dwelling.
Also the applicants seek a façade easement to preserve and protect the exterior of the 1923 house on a 1.8 acre property in the RA-1 zone (one acre), and rezone it to RA-1-HO (Historic Overlay) zone.
Attorney John Tesei said he initially represented his clients in the purchase of both the 21 Calhoun property and an adjoining parcel on Turner Drive.
"Part and parcel of the purchase was the obligation of the seller (the Flemings) to change the property line between the two properties," Tesei said.
He said his clients had initially intended to build a spec house on Turner Drive and raze Park Hill at 21 Calhoun and build a new house there.
Instead, he said he told his clients about the Historic Overlay (HO) Zone and how it could offer incentives to incorporate a second "subordinate dwelling," in exchange for preserving the exterior of the historic home.
The applicant, Annette Perry, said she decided instead to preserve the exterior of the house and pursue the HO incentive and build "a carriage house" in front.
"We are developers. Typically we do spec houses." – Annette Perry
Ms. Perry researched the history of the home with help from the Historical Society.
She said during the process of insuring the home, an inspector advised clearing vegetation around the house including cutting back trees and removing vines that were going up chimneys.
"When we did that we discovered a lot of hidden architecture," she said, mentioning gargoyles, faces and even a terracotta cat sitting on the roof.
Park Hill which is plaqued by the Historical Society and had been listed for sale for a very long time.
Perry said one potential buyer is from Russia where the architecture is similar.
"They have staff they don't want in their same quarters," she said.
"We had one potential buyer who wanted to live in this house, but they came with security detail, and wanted to have somebody in a gatehouse in the front." – Annette Perry, applicant

The other buyer didn't want to be in an older home.
"He wanted to live in a new house and had antique cars to store in (original house)," Perry added.
"They're going to park the cars inside the main house?" Dennis Yeskey asked.
"There's a four car garage and an indoor pool," Perry said.
Mr. Tesei said Inland Wetlands and Watercourses Agency issued a permit after clearing up an issue with respect to the septic system.
"Our clients had to get the septic system off the Turner Drive property," Tesei said.
"The client did a little clearing in front," Tesei added. "One pine tree and three rhododendron bushes were removed in anticipation of moving forward one way or the other."
"It looks like way more disturbance than that," commented commissioner Peter Lowe.
---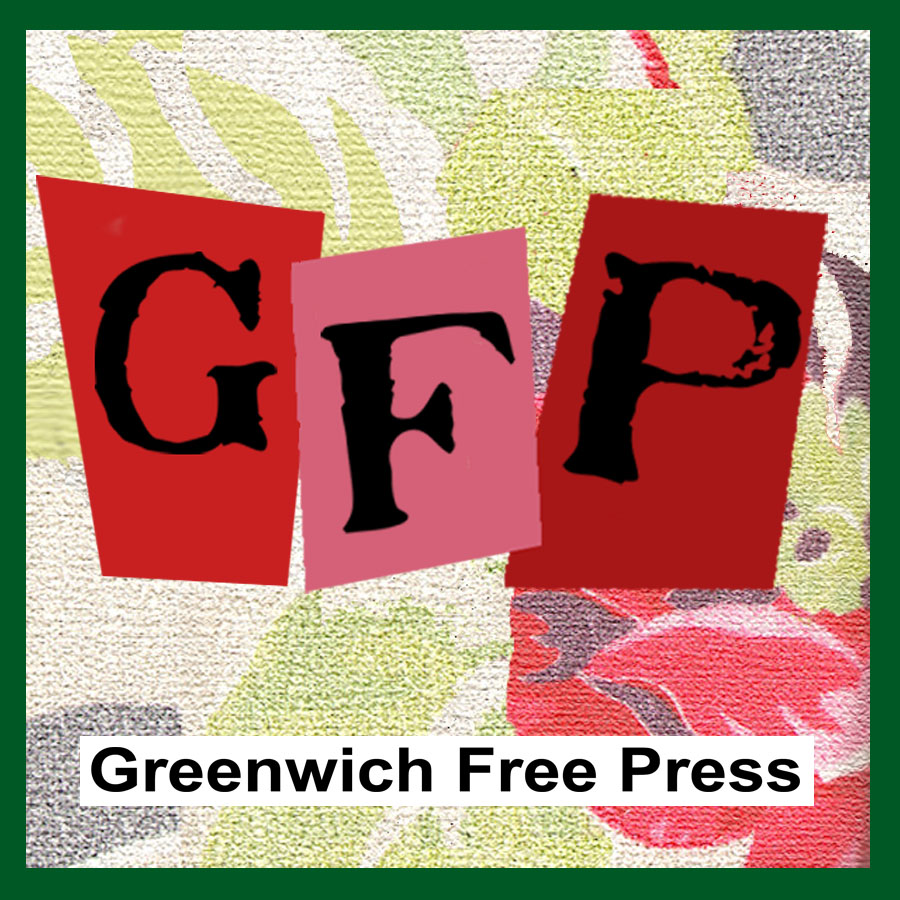 Subscribe to the daily Greenwich Free Press newsletter.
---
"It's bare ground, it's brown," said commissioner Victoria Goss.
"The septic work had to cut through the entire driveway, and there were excavators and machinery on the grass," Perry explained. "Nothing has been cut down. Only evergreens too close to the house."
"That's not what we're talking about," Mr. Lowe said.
"It seems the tail is wagging the dog here," said commissioner Dave Hardman, adding that the new secondary structure did not seem complimentary.
"I'd almost feel that the neighborhood and site would be better served by a new bigger home, as much as we'd like to see the older homes in town preserved," Hardman said.
"You keep saying carriage house, but it's reading like a primary house," said commissioner Andy Fox.
Mr. Hardman said the decision would set a precedent as far as HO. "Are we on a slippery slope?" he asked.
"We should move away from calling it a carriage house," Mr. Lowe said. "It's at least three-quarters of the size of the main house in terms of sq footage."
"It's 4,491 sq ft," Ms. Goss said.

"Plunking yet  another dwelling that close to the road is out of character with the road," Mr. Lowe said.
"Unfortunately some of the neighbors who wrote in to you, I didn't have a chance to meet or talk to," Ms. Perry said. "We offered the other neighbors the opportunity to speak personally and walk the property. For those who came, the consensus was they wanted it saved."
Ms. Perry said Tudors are very expensive to build with brick and stucco versus a standard clapboard spec house in the front with three or four levels up the slope.
---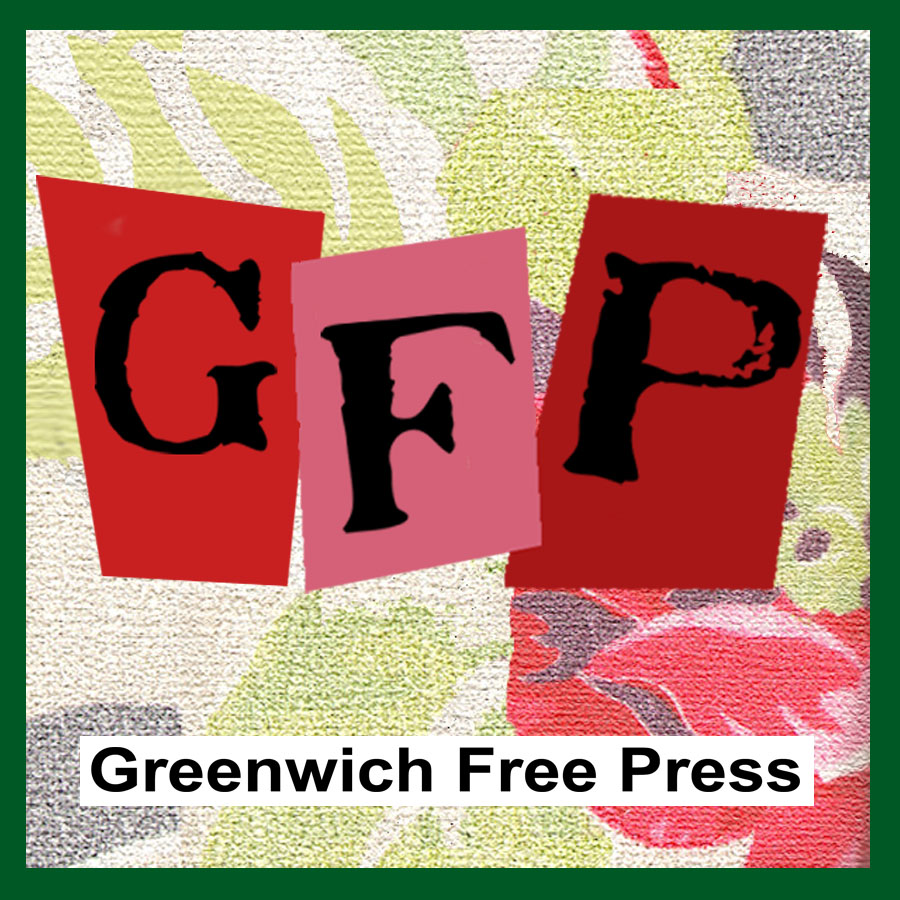 Subscribe to the daily Greenwich Free Press newsletter.
---
She said there were neighbors who supported the application, and therefore were not at the hearing.
"What HDC liked about the Tudor carriage house in front is we agreed to use the same type of materials: with the stucco, brick and timber," she continued.
"It's not clear that it's in the spirit of the HO," Mr. Lowe said.
"We can do more work," Tesei said. "We have an attic that really we don't need that we could eliminate. It'll cut down the FAR too."
Tesei said the applicant could  redesign the building so it is under 4,000 sq ft and the height be reduced ten feet.
"We want to make it work for everyone," he said. "It's still a gamble on our client's part because they don't have a contract."
During public comment Jim Matthews, of 18 Calhoun said his house was built in 1929.
"It is one acre zoning but most homes are on more than on 1-1/2 acres," Matthews said, adding he did not oppose HO, that it was being used as a loophole.
"What troubles me is that this applicant seems to be using HO and exploiting it to create a 3 home subdivision on 2.9 acres." – Jim Matthews, 18 Calhoun

Matthews said he feared the intent of the third structure, 4,500 sq ft,  was to create a condominium scenario.
"These stories are great about Russians with security guards, but who knows whether that materializes," Matthews added.
Laurie Craighead of 52 Upland, built in 1928, and whose back yard is right next to 24 Calhoun, said there are mature rhododendrons possibly 50 years old throughout the neighborhood, including the ones that had been cut down at 21 Calhoun. "The Flemings' yard was beautiful, charming and delightful," she said.
"Having a 4,000 sq ft house so close to the road is going to  set a big precedent," she said. "A lot of people would be excited to hear this and be excited to sell their house and divide the land up."
Peter Hanlon of 45 Calhoun Drive said his house was built in 1913 and sits on 2.2 acres.
"I have a garage that looks like a carriage house. It's behind my house, not in front of it," Hanlon said.
"I'd never heard of the HO, but I support it. But this is the wrong place, wrong time, wrong type of house, wrong neighborhood, wrong everything."  – Peter Hanlon, 45 Calhoun Drive

"Calhoun Drive is dead in the center of the most important part of our association," he added, adding that the neighborhood has a 70-family association. "It's a very narrow road with a pond on the other side. It's a steep drive to the old beautiful house. They've cleared down below and created a tiny little lot right on top of Calhoun. They propose two driveways looming right onto Calhoun in the heart of our association."
"It's literally the worse possible thing I can imagine," he said.
Nicholas Vitti, an attorney with Cacace, Tusch & Santagata in Stamford, represented neighbors at four contiguous properties adjacent to 21 Calhoun, and that the regulation requires the property as a whole be considered, not just the historic structure.
"This property was originally a three acre estate with the existing structure, Park Hill, rolling hills, steep inclines….The reg does not say 'the structure' has to be the same. It says, 'the property.' By subdividing or a lot line revisions to this lot, they've changed this its state to where it is no longer applicable to the HO."
"It's our sole jurisdiction to make that determination," commissioner Fox said.
"I respectfully disagree," Vitti said.
"The same thing came to my mind," Ms Goss said.
"I disagree and we shouldn't be debating this," Fox said.
Mr. Vitti said the application is fatally flawed because it doesn't meet the intent of the HO regulation. "This is a way of building three separate homes when on land where only two would be allowed under RA1 zone."
"It's already been clear cut by the developer," Vitti continued. "Look at Google maps and drive out there. It's evident despite what the applicant has stated for the record."
"It's obvious that there is no way this new dwelling they call a carriage house is complimentary," Vitti said, asking whether it would even be possible to see the existing historic structure once the new house is built.
Ms. Alban said the HDC sent P&Z a favorable opinion on the application.
"What they say to us – and we don't have to agree with them: 'It should be noted that the proposed new structure would not be considered a new idea to the immediate surroundings, as presently there is a Tudor style gatehouse located at  at 59 Upland."
The letter also said the proposed new structure "would not alter or destroy historic materials, features and spacial relationships that characterize the property."
Mr. Matthews said Bill Raine of 59 Upland, who couldn't attend the meeting, had emailed to say his gatehouse structure was well under 1,000 sq ft and his main house is 4,000 sq ft.
"It's essentially a two car garage and in no way resembles what is proposed here," Mr. Lowe said.
"This is not a carriage house," Mr. Vitti said. "Calling it such is outright laughable. It's not a small guest house or guard house or anything that can be seen as secondary or complimentary to the existing structure."
The neighbors had not attended the HDC meeting. Only adjoining neighbors received notices.
Stephanie Milligan, of 4 Angus Lane, said the invitation to neighbors Ms. Perry referred to was last minute and scheduled over Thanksgiving weekend.
"They've taken down rhododendrons, trees and a whole sea of bamboo, so now the neighbors at 29 Calhoun have a view of a construction site," Milligan said.
"The applicant is trying to circumvent the RA-1 zoning. You can't put two large buildings on 1.8 acres. I find that arrogant." – Stephanie Milligan, Angus Lane

"It's very clear it's going to be two separate houses. There are plans for two separate driveways," Milligan added. "They want to take down an existing attached garage. Why not use that?"
Ms. Alban explained that HO was created after a "desperation" in Greenwich over all the old buildings being torn down.
"My question is if these people came in and took down the house and built a brand new 10,000 sq ft house, would you be more satisfied?" Alban asked.
Mr. Tesei disagreed with Mr. Vitti about HO intending to preserve a "property" rather than simply a "structure."
"If that's the case you eliminate 98% of the opportunities," he said.
"The intent is also to preserve neighborhoods," Ms. Alban replied.
"There's always a balance. It's up to you to sort it all out at the end of the day," Tesei said.
"There's plenty for you to work with here. The driveway could be reworked and should be. There's just too much driveway," commissioner Levy said. "I appreciate the idea of HO but I'm still thinking about it."
The application was left open, and will return to P&Z at a future date.
See also:
Historic District Commission Approves New House on Strickland with Salvage from 1870 Carriage House
Dec 14, 2019