Greenwich Marine Police Officers Tom Etense and Frank DiPietro presented an overview of the Marine Police to the Harbor Management Commission at their August meeting.
The Harbor Management Commission has had presentations at their monthly meetings from Town departments that relate to water, all for input as the commission drafts a harbor management plan.
"We operate two shifts — 7-3 and 3 to 11 — with the evening shift on standby. The majority of guys live in town which helps if they get the call first, they can respond quickly," Marine Officer Etense said, adding that as of last year the department was staffed 365 days a year. Previously, the department had been staffed only during boating season.
Marine Division Boats
Etense said the Marine Operations Section has three boats. "We have a 34-ft Hike Metal, which we originally got in 2001, which was re-powered recently. That's a fly bridge boat, which gives us more visibility and a bigger deck space for dive operations," he said.
"We have 1.2.5, which is a rigid inflatable, like you see with the Coast Guard with an inflatable collar around it, and an outboard, that gives us more ability to leave the dock under lights and siren, whereas the other two boats have more weight and can do damage or hurt people."
The third boat, 1.2.9, is the newest boat. "It came off homeland security," he said, adding that the 1.2.9 has fire fighting capability.
Marine Police: Safety Enforcement Supercedes Probable Cause
Etense said the Marine Division's responsibilities mostly mimic those of land police. "We respond to every type of call that land officers respond to — lots of boating accidents," Etense said, but he added that the Marine Police place an emphasis on safety enforcement.

"Unlike land based police officers who need probable cause to stop a car on the side of the road, Maritime rules mean we don't need probable cause because safety takes precedence… We tend to try to try to find something wrong… but ultimately we don't need a reason." – Marine Police Officer Etense
Etense said his department conducts frequent boating stops. "I'm sure you've seen us set up at Riverside Yacht club," he said to the commission. "We do stops there before people go out for the day. We do safety inspections and usually they're on their way."
Other tasks of the Marine Division include fishing enforcement, which Etense said supplements that of the DEEP, which he described as short-staffed, and dive operations. Etense said the Marine Police includes an 11 member dive team.
"We have a lot of grant money. Lt. Brown has written a lot of grants," Etense said. He said grants had been won for logistics training, with a nod to the increased emphasis on regional services, and in particular the regional aspect of the dive team. Etense said that due to the economy, "If one town or city can't afford to buy something, but if they give the money up front, then it's shared regionally… these are shared assets," he said.
"We just recently got an ROV (remotely operated vehicle) with sonar cameras. It's ours in Town of Greenwich. However, it is available for regional response," Etense said. He explained that the ROV cuts down on time divers spend in the water and is ideal in a haz-mat situation, for example. Though the ROV is not intended to replace divers, the officer explained that when there is not unlimited diving time and personnel, the ROV is "a big support."  Etense said the ROV is small, so should there be an incident in one of Greenwich's ponds or reservoirs, it is easily transported.
Michael Van Oss asked the two Marine Police Officers to identify any "holes" in jurisdictions that the harbor management commission might address as they draft a harbor management plan.
"Rowers in Cos Cob have become an issue," Officer DiPietro said. "Brunswick, the high school, all the schools have bought these expensive rowing shells, and technically they have the right of way because they are rowing. And then you have a 50 ft boat in a 10 ft channel."
"We try to tell them, 'You gotta stay to the side, you draw a lot less water than they do.' Our fear is that some day something is going to happen," DiPietro said, adding that the marine division have had conversations with the schools and the rowing coaches about their concerns. "We tell them we understand that in low tide you can't be in the mud, but particularly at low tide," he said, adding that he fears a boater might not see the rowing shell.
Officers Etense and DiPietro said they were also concerned about children learning to sail and how to race sailboats.

"The kids can't expect the whole harbor to shut down," DiPietro said. "They come out all at once and take over the whole harbor and the ferry's hitting the brakes…"
Submerged Hazards in the Harbor
There was also discussion of submerged hazards in the harbor, full or super moons and extra low tides resulting in heightened risk of submerged hazards. There was discussion about protocol for marking wrecks or rocks and whether there is liability to the Town if they mark them. It was pointed out that sometimes markers move in a storm, or could be moved by boaters.
"Red Rock is marked and that's probably the rock that gets hit the most. I'm not sure if putting a mark is going to solve the problem," officer DiPietro said.
Officer Etense said he grew up on the south side of Long Island, and where Greenwich might locate one warning buoy, there would be four where he grew up.
Harbor Master Responsibilities vs Marine Police
Von Oss asked the Marine Officers to explain where their duties end and the harbor master's begin. "That seems to be coming up from time to time," Von Oss said.
"We do the police, he does the moorings. That's the way we see it," DiPietro said.
"He is not a first responder," Etense said of the harbor master.
"If it's not involving a mooring, he should not be involved. He is not a Town official. If it involves a mooring, he's the man to talk to," Etense said.
Related Stories:
Making a Plan for a Harbor Management Plan? Hire a Consultant?
DeLuca of P&Z Presents to Harbor Management Commission: Flood Zone Regs and Docks
Harbor Management Commissioner on Unpermitted Moorings: "Ian Was Right"
Harbor Commission Asks Repeatedly for Harbor Master's Lists of Names and Moorings
Greenwich First Selectman on State Appointed Harbormaster's Mooring & Permit Data
---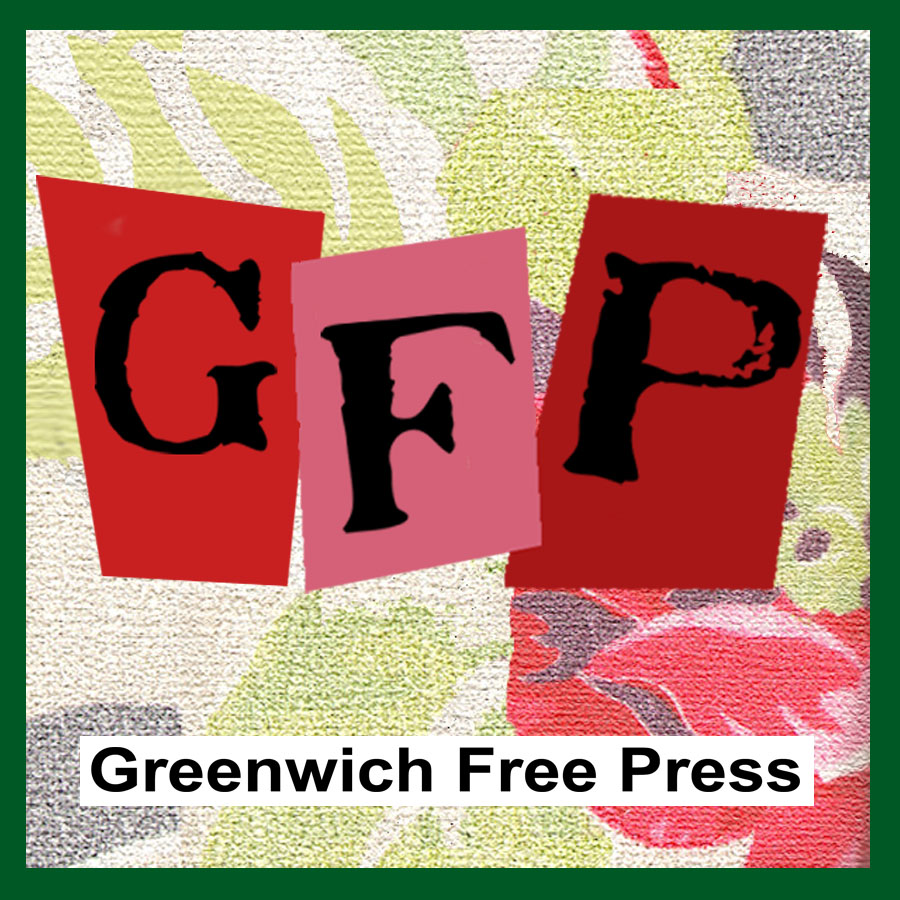 Email news tips to Greenwich Free Press editor [email protected]
Like us on Facebook
Twitter @GWCHFreePress
Subscribe to the daily Greenwich Free Press newsletter.