The August 1 P&Z meeting will include the second of two public hearings on proposed regulation changes impacting bulk and FAR.
The hearing opened with remarks from Katie DeLuca, Director of P&Z, who said, the proposed regulation changes are in response to 2009 POCD. She said the commission spent 21 months on this plan.
"We're gathering input from the community," she said. "The message was loud and clear to develop a way to preserve community character and preserve natural resources."
She said the goal is fewer retaining walls and less ability to build up a property to create homes that loom neighbors, and allow slope between walls, and allow vegetated slope in lieu of walls.
Also, she said, "We are proposing to count the attic area based on its contribution to bulk and not on how it is used on the inside."
Retaining Walls and Buried Basements
The proposed changes would impact grade manipulation which has led to more and more walls, and the dreaded "wedding cake" effect.
Specifically, false grades are being created through use of walls that bury basements. If a basement is below grade, it doesn't count toward FAR.
The regulation change would include a change in measurement requirements, so instead of measuring 5 ft up and 5 ft across, there would be a different number used to create the grade around the house.
The proposal would limit the height of the walls depending on the zone. In the R6 zone, walls would be reduced to a maximum of 2-1/2 ft high and 6 ft across.
Currently, retaining walls are used to establish grade and determine whether basement space is counted toward FAR, though often times this tactic is also used to create a level yard or raise a home up for a better view.
Also, the tactic results in houses looming over neighboring homes.
Attics
In addition, the regulations would exclude area in the attic from the total count toward FAR if it meets the definition of "half story."
The definition of "half story" is that if you have any space under a gable, hip or gambrel roof, and in the R6 through RA1 zones the gross floor area does not exceed 40%  of the floor area beneath, and in the R2, R4, and commercial zones, if it is 50% of the floor area beneath, it would be excluded from the FAR count.
Currently the calculations dictate that if there is a trussed construction in an attic, it does not count toward FAR.
The goal is to get away from regulating bulk based on how space is used on the inside, and move toward a determination based on how a home looks from the outside.
Feedback
The part about the attic calculation was well received at the first of the two public hearings, which took place on July 16.
However, the issue of grade was indeed controversial.
Though only two people signed up to speak during the public hearing, several people who were in attendance for other agenda items, spoke up.
They expressed concerns that the result of the change in regs would be homes that are "sunk into landscape" to achieve a buried basement, which some suggested would impact the water table.
Paul Pugliese said the consequences of grade plane manipulation has led to multiple retaining walls and the creation of the 10 ft wide "podium" that created severe differentials between neighbors and unnatural looking platforms. He said he feared the proposed changes would result in more flat roof homes.
"Flat roof contemporary homes are not the preferred architectural style, although a lot of this regulation may increase the number of  flat roof homes due to the height regulations," Pugliese said.
"You may have to excavate and sink the house into the ground, which causes drainage and other issues of aesthetics," he continued. "Otherwise you'd end up with a one and a half story Cape."
Also, Pugliese said the new regulations won't allow for flexibility for older homes in downtown Greenwich.
"This is leading to an inclination to remove the house altogether," he said.
Pugliese recommended eliminating grade plane and FAR completely. Instead he suggested using stories, building height set backs, and green area to determine house measurement and bulk.
Tony D'Andrea also said that the regulations would result in homes being sunk into the ground as a result of the necessity of burying basements.
"I don't think we want to see things like on the corner of Milbank Avenue and Lincoln Ave where we have a 10% driveway going down into a home – that's what you're going to see," D'Andrea said, referring to 138 Milbank Ave, a new construction. "That's something you don't want."
"We may end up with more car ports because we don't end up with the space we hide in the basement," he said. "One hundred and fifty years ago when my grandfather came across, they lived in the basement. We don't want to live in the basement any more. We need to account for sloping topography."
"People are going to respond to these regulations by digging down," D'Andrea said. "I think that will be the unintended consequence of these regulation changes. We're going to have walls on the side in order to drop the buildings down."
See also:
ZBA Okays New House with Mansard Roof and Pool on .15 Acre Lot on Milbank
P&Z Hearing to Tackle FAR Calculation for Attics and Basements, Plus the Wedding Cake Effect Nov. 2016
Packed Hearing on FAR for Attics & Basements Brings Complaints: Walls and Dirt, Trussed Attics, Flat Rooftops Nov. 2016
---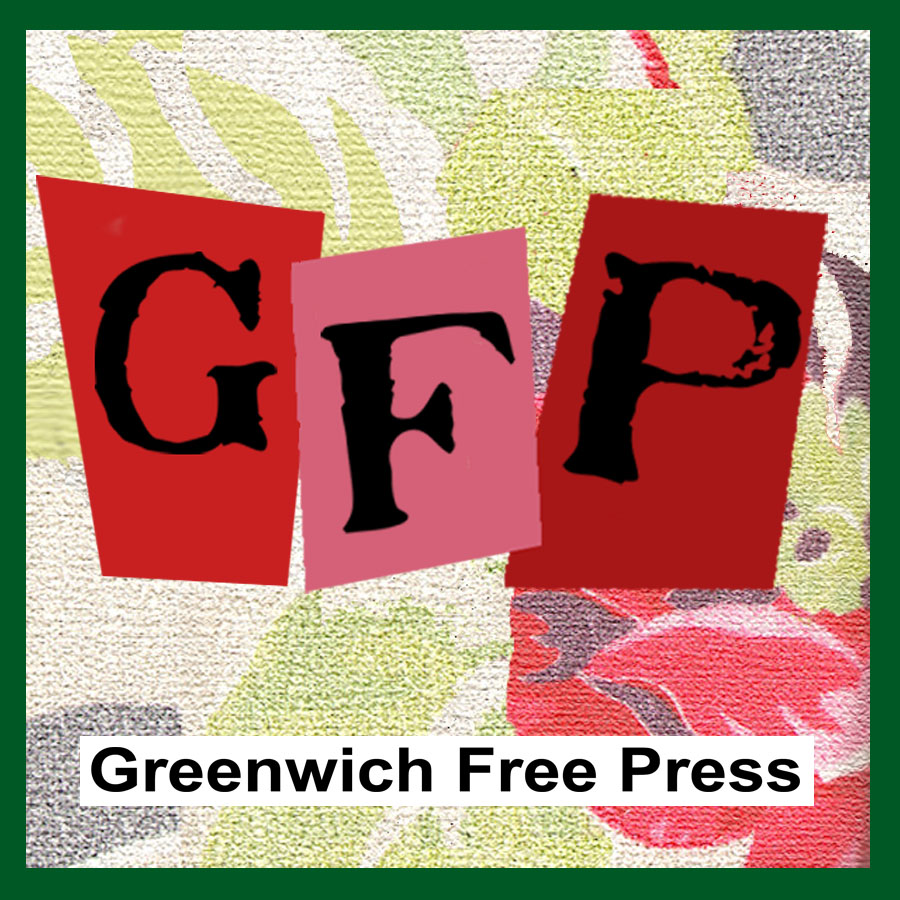 Email news tips to Greenwich Free Press editor [email protected]
Like us on Facebook
Twitter @GWCHFreePress
Subscribe to the daily Greenwich Free Press newsletter.