A public hearing is scheduled for Nov 15 at Greenwich Town Hall to entertain a zoning regulation change proposed by the Greenwich Association of Realtors.
The amendment would change the way Floor Area Ratio (FAR) is calculated with respect to attics and basements.
Theresa Hatton, director at the GAR, said all too often in Greenwich, homeowners seeking to bump out their kitchen, add a bathroom or bedroom through a small addition, and find their hopes dashed due to the way FAR is calculated.
"Because of the way attics and basements are counted toward FAR, they find they can't make the modern-day modifications they want without burying their basement to free up allowable FAR," Hatton said.
Currently, 50% of a basement is counted in FAR if the distance from the first floor to Grade Plane is more than 3 feet.
Hatton explained that the way the FAR is calculated, instead of a basement being exposed by 3 feet, they propose to change it to 5 feet without counting toward FAR.   "Then people won't have to bring in all that dirt and build retaining walls," she said.
The proposed amendment regulation would add 2 feet to the maximum building height to accommodate a lower Grade Plane and allow for traditional New England peaked roofs.
"In Greenwich we have FAR to calculate bulk. We have a height maximum. We have regs for setbacks, lot coverage and grade plane," Hatton continued. "Whereas in other towns you only have height, setbacks and ground coverage. We have every single tool known to man!"
"And it costs people a lot of money," Hatton said, adding that under the proposed change, the streetscape would not change at all where existing homes have maxed out their FAR due to attic and basement spaces that are currently counted.
For even a small bump-out, a homeowner is forced to pay an architect and engineer. "It just costs people a lot of money," Hatton said.
Paul Pugliese, who is president of Greenwich Land Company, a board member of the Greenwich Preservation Trust, and longtime chair of the town's Architectural Review Committee, agreed with Hatton.
"If you're a buyer looking at an older house with an attic and a basement and wondering what options exist for adding on, you're stuck paying for a full survey, which could cost $3,000-$5,000 just to determine FAR and existing grades," Pugliese said. "You have to hire an engineer to calculate and certify the grade plane. And that's even before you hire someone to do drawings."
Pugliese estimated it can cost between $20,000 and $50,000 just to exclude the basement from FAR and be in a position to add some square footage to an existing house.
Pugliese said the existing regulations on FAR that count basement and attic are a disincentive to hold on to an older house.
"A lot of people are thinking of this proposal as a new house amendment, but it would impact existing houses, including historic homes," he said. "The Greenwich Preservation trust and Greenwich Preservation Network are looking for ways to incentivize people to keep older homes."
Pugliese said there are old homes in Greenwich that exceed FAR because of their attics and basements. "Rather than raise the grade and add trusses in the attic, in order to expand, if the amendment goes through, owners of old houses can discount the basement space. It might give additional FAR to expand a kitchen or add on to the second floor," Pugliese said. "That could make the older home more appealing to the market."
"If you take the point of view that all older houses have no value, you might as well throw your hands up and expect them all to be replaced. If they do the grade plane adjustment, we'll end up with a two foot  height increase," Pugliese said, referring to the proposed maximum height of 37 feet instead of the existing 35 feet. "The house still looks the same from the outside."
Pugliese said that the way building height is calculated has changed. Previously the height was measured from the midpoint of the space between attic floor and peak of the roof.  When the grade plane was introduced, they changed it to begin measuring from the peak of the roof, but did not allow for enough increase in height," he said, adding that there was more than one house where the builder had to lop off a section of the roof in order to comply.
Pugliese said the maximum 35 ft height is used up quickly with a 9-foot floor to ceiling height per story, plus a foot for the space between stories (floor and joists). Given 10 feet for the first floor, 10 feet for the second floor, plus 5 feet for the basement, only 10 feet remain for the whole roof structure. "You won't find a single 21st century house with a 9-foot ceiling as new construction features higher ceilings," he said. "We're hoping they add the two feet to the maximum height to get a more traditional roof pitch."
Pugliese said the existing regulations could be driving the tear-down trend.
"To the extent you have a non-conforming property and the way only way to make any changes or additions is to do a dramatic alteration involving grading and site work, the decision becomes easy: Why not completely redo the house?"
Pugliese warned that the proposed amendment change is not a cure-all. "It would only provide a degree of relief," he said. "It won't solve all the problems the grade plane created, but it will have an impact on the topography and give people the ability to have flexibility of how to use the rooms in their house."
Pugliese said real estate agents are not proposing the amendment to further their own business, but are addressing a problem.
"All the people crafting the amendment are residents in Greenwich who have contributed a lot of time and effort. They want people to maintain their quality of life by having a bit of flexibility to use their house to its full potential as long as it maintains the character of the town."
"And," said Pugliese, "It's not only giving some relief to the home owner. It's giving some relief to the neighbors. Especially in some of the neighborhoods with smaller lots."
Greenwich's director of Planning & Zoning Katie DeLuca said FAR had been on the books since the 1960s, but more recently it was expanded after complaints about mega-mansions.
"In 2002, the Planning & Zoning commission decided to add FAR to the two- and four-acre zones," she said. "Through that process we weighed the balance between private property rights and the public good."
DeLuca said the old rule was if your basement was finished it counted toward FAR and if it was unfinished it did not. "Then the public said, 'How does that make sense?'" DeLuca recalled.
Instead, the concept of grade plane became the primary measurement tool, with a basement counting toward FAR depending on whether it was below grade or not. "The idea was, 'Let's come up with a measurement formula and the concept of grade plane came about," she said.
DeLuca said unfortunately the grade plane concept has had unintended consequences, and one need not travel far to witness them. "We call them wedding cakes," DeLuca said. "People figure, 'I'll just make a grade plane and they build a series of retaining walls.'"
"So, while the bulk of houses may have been reduced, the bulk of the lots is increasing because the walls are closer to the property line. Some people feel the visual impact is even greater," DeLuca said. "The concept behind the proposed regulation is to allow more exposure of the house, which would ideally lead to less manipulation of the property."
Since about 2007 complaints have been mounting. "It's not just the big house, but now they're building out to the limits of the property, especially on smaller lots," DeLuca said."It's not about the size of the house per se, but about the manipulation of the site."
"There are walls on the property line. Then plantings go in, and eventually you have roots bursting out from the walls," she said. "And then there's the issue of snow drifts."
"Ideally the topography should be kept as naturally as possible," DeLuca said.
Attics
DeLuca went on to talk about how attics are calculated when determining FAR.
"You count the area in the attic where the space has 7 feet height above the finished attic floor. The regulation doesn't say, if you have a truss, the space doesn't count," DeLuca said. "A structural engineer would state without the truss, the roof is coming down. We don't promote that. People are adding trusses because they don't have the 7 feet."
While there is no accounting for taste, sometimes regulations drive design, especially when it comes to roofs. And DeLuca agreed the classic New England look is to have a peaked roof, which she said is ideal in a winter characterized by heavy snow.
"People are choosing the crisscross in the attic so they can have more space downstairs," DeLuca said. "People are choosing to do that."
DeLuca said the Fire Dept Chief has expressed concerns about trussed attics. "The Fire Department doesn't like the trusses at all," she said, adding that again that was an unintended consequence of the FAR regulations.
Carolyn Anderson, of the real estate company Anderson & Associates said she's been following the issue of FAR for many years.
Anderson stands by the sentiments she expressed in two Op Ed pieces she wrote for Greenwich Time back in 1999 and 2000.
"I am trying to understand how having my pull-down stairs to my attic and other new regulations will solve the matter that concerns me most: Keeping the size of homes in balance with the land," she wrote back in 1999. "Determining what should be counted in interior square footage will be a never-ending nightmare," she predicted.
Anderson hopes Planning & Zoning will let go of the idea of using FAR to restrict house size.  "I care so much about this," she said. "People who want to expand their house run into all sorts of difficulties. We know it's really good idea to give the attics and basements back to the home owner."
"Since they decided to include attics and basements in FAR, we are seeing flat roofs," she said. "The regulation is impacting design. I want people to have freedom to build what they think is pretty, but it shouldn't be driven by these regulations on FAR."
DeLuca said the P&Z commission has acknowledged the need to sort out the situation.
She pointed out that there are three ways to look at FAR – from a zoning standpoint, from a real estate sale standpoint or from the point of view of the Assessor's office – and that can result in a widely varying FAR count.
"Some people have rec rooms, saunas and wine cellars that don't count for zoning but would count for a real estate sale," she said.
"We need to have measurables so we can have consistency in our neighborhoods," she said. "So if I buy a house, I get an expectation as to the consistency."
DeLuca said she is eager for the Nov 15 hearing, which she anticipates will result in a vigorous community conversation.
The Greenwich Association of Realtors, through a grant, has hired Brian Blaesser of Robinson & Cole to research existing regulations and present the proposed changes to the commission at the November 15th public hearing.
Click for more details on the proposed amendment change, and information on Nov 15 public hearing.
The hearing will be held in the meeting room at town hall, which is expect to fill to capacity, but the hearing will also be broadcast live on channel 79.
See also:
Proposed Milbank Ave Two-Family: "Just a Big Box"
*R6 Zone Reconsidered: Purpose of Zoning, Health & Safety, Economics, Unintended ConsequencesRevenge of the Double-Sideways: P&Z Okays 80 Milbank Ave with Parking on Top of Retaining Wall
---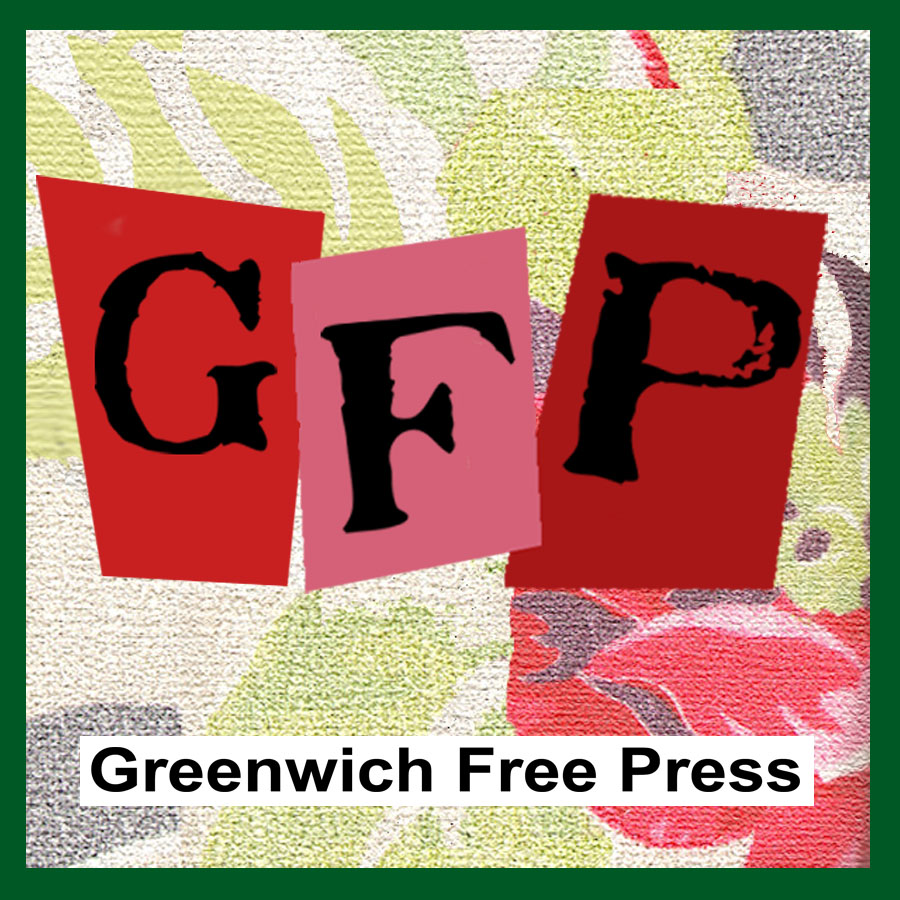 Email news tips to Greenwich Free Press editor [email protected]
Like us on Facebook
Subscribe to the daily Greenwich Free Press newsletter.