On Thursday Greenwich Police Captain Kordick presented to the Board of Selectmen several proposed changes to the municipal code relating to parking on Hillside Road by Greenwich High School.
After First Selectman Peter Tesei announced that the job of Dept of Parking Services Director would be removed from the 2018-2019 budget last November, Captain Kordick, who was previously the director of parking services, was asked to fill in on a temporary basis.
On Thursday Kordick asked the Selectmen, who are the traffic authority for Greenwich, to codify parking rules that somehow didn't get written into municipal code.
"Most of them appear to be drafting or typographical errors," Kordick said.
Kordick said every handicapped space on public property should be listed and codified, and that a reserved spot for an Armstrong Court woman for her 1968 Dodge Cornet remains on the books.
The selectmen voted unanimously to approve the proposed updates for handicapped parking.
Next Kordick said existing rules for student parking on Hillside Road and visitor parking at the high school aren't written into town code.
He said the change in Greenwich High School start time has created "special challenges" to parking on Hillside Road, and that in an effort to find solutions, there have been questions about the existing code.
For a time in the 1990s, 'J Permits' were created for seniors and juniors.
"Now they issue just a single permit," Kordick said, adding that student parking on Hillside Road as we know it was created by the Planning & Zoning commission back in 1995, during a GHS science wing project.
Since then, Kordick said student parking on Hillside Rd has been recognized as part of the full parking inventory for Greenwich High School.
Kordick read the words of the P&Z decision in 1995 which said, "The street spaces are considered an essential element of the school's inventory of parking to meet anticipated demand with a projected increase in student enrollment."
Kordick said P&Z added conditions to the approval: "Any future proposal to eliminate or severely cut back parking on Hillside Ave (sic) will require revised site plan review by the P&Z commission to determine adverse effects, if any, on the ability of the school to handle parking and transportation needs of faculty, guests etc."
Kordick described the 1995 P&Z decision about student parking on Hillside as unusual.
Kordick also said there is some parking at GHS marked for visitors, but signage doesn't indicate a time limit and there isn't a definition of who a visitor is.
He suggested taking away that visitor parking ambiguity by limiting it to two hour parking.
Tesei asked if he went to visit someone on Hillside, whether he could park on the street and was told no, not since 1991.
Kordick said that several years ago, after a student dropped off a carload of students on the east side of Hillside, there was a serious injury when one of them ran across the road. He said that after that incident, signage was changed from "No Parking" to "No Parking, Stopping or Standing."
That change is not in the town code either.
What about the residents?
"Why shouldn't residents  be allowed to park on the street in which they live?" asked Selectman Litvack. "Why can't property owners park there?"
"If you wanted to change that you can," Kordick replied. "I'm sure that in 1991 probably nobody cared. Most of the houses on Hillside Road have large driveways. If the on-street parking was not reserved for students, anybody could park there. Other students could park there. The Chicken Joe's truck could park there."
Litvack asked for clarification. "What you're asking is for us to conform reality to code? If we want to do anything else, we'd have to go to P&Z?"
Melissa Evans, Traffic Operations Coordinator, who joined Kordick at the podium, replied yes.

"You have wide authority to regulate public parking and use of public streets," Kordick said. "The P&Z commission does not have the authority to grant exclusive use of public on-street parking. This is unusual."
---
Anticipate Facebook news feed changes. If you Follow Greenwich Free Press on Facebook, select the "See First" option under "Follow" or you may no longer see our posts in your news feed.
---
Kordick and Evans explained that the high school has parking enforcement authority and issue tickets with fines, but nobody knows whether a student who parks in a visitor spot can get ticketed.
Tesei asked whether it would be possible to designate some of Hillside Road as residential parking.
"There would be a fight," Kordick warned. He said the BOE would have to go back to P&Z to request a change.
Elizabeth Dempsey, a 17 year resident of 21 Hillside Road, said her driveway is wide and that parents drop their children and pick them up there.
The afternoon of the Selectmen meeting, parents could be seen picking up students from Dempsey's driveway. Students darted across double parked cars and traffic to the Dempsey driveway.
Dempsey pointed out that GHS is in a residential zone and neighbors pay tens of thousands of dollars in property taxes. She said rights to park on the street have value.
"It's not about having spots for a luncheon," she said, but rather to look at parking and traffic in the context of the Cardinal field feasibility study, and future plans for the campus.
She said that when property was seized by eminent domain to create the new Greenwich High School that opened back in 1970, the campus was not supposed to be used commercially.
That fact, she said was difficult to reconcile with the town selling fields and spaces to outside users, including Trinity Church on Sundays.
"I understand these students need to get to jobs and internships," Dempsey said. "It's galling with the taxes we pay that we provide empty buses, their carbon footprint, and idling. Despite all that, there is a gross lack of parking in that cramped high school location. Why aren't we bringing that up?"
Dempsey said it was her understanding that the MISA project still doesn't have a certificate of occupancy. She suggested that reflects a lack of parking.
"If parking has a value and you're giving it away to a select group of students, to me that reinforces the fact that it's a commercial zone," she said.
"We're living in an under-the-cloak commercial zone," Dempsey said. "Everyone gets value, but not us. We're taxed to the highest hilt."
Dempsey said there is also a safety issue because parents double park at pick up, and the only way to get from the north of Hillside Rd to Rte 1 is to drive over the double yellow line.
"It is like running the gauntlet," she said. In addition to the cars parked in her driveway, she was particularly galled to see Greenwich Police officers on their cell phones for a half hour while they wait to motion the school buses out of the bus loop.
She said there is no enforcement of the no parking standing, or idling signage on the east side of Hillside.
"I don't know about selling my house in the current environment. With toxicity across the street ….and then the mayhem that happens on the street. Do I even live in a residential zone?"
Ashley Cole from 11 Hillside Road said she thought on-street parking should belong to the neighbors whose property values and quality of life are at stake.
"It's untenable and unfair. Something needs to give. I'm not sure why students, with their transportation paid for, have more rights than residents." – Ashley Cole, 11 Hillside Rd

Ms. Cole said she supported a drop-off situation on Putnam Ave. "Hillside cannot handle the activity and number of cars, and the daily parking and traffic violations," she said.
Ms. Cole said that activity at the high school has become overwhelming for neighbors.
"There are more games, the fields are in constant use, and there is constant traffic," she said. "Even on weekends, when you'd think we have a break on Sundays, there's a church service with a thousand people coming in. I'd like you to please consider the quality of life for our neighborhood. We have endured so much – MISA, toxins ….everything."
Tesei said it would be necessary to talk to P&Z and BOE before coming up with a solution. "Perhaps we can draft a letter from our board," he said.
Selectman Litvack said he was not only struck by the safety issue on Hillside Road, but also the quality of life issue.
Tesei said people are already parking on East Putnam Ave. "Why not make it more conducive to parking. Then you'd have a pressure valve for Hillside," he said.
Litvack asked if there was more Greenwich Police could do to help during pick up.
Kordick said at the start of the school year, there was a significant police enforcement effort, and tickets issued for parents dropping off students on the east side of Hillside.
"We can endeavor to better task that patrolman," Kordick offered, referring to the officer who guides the school buses out of the bus loop and onto Hillside Rd.
"That said, you have 10 lbs of parking in a 5 lb bag. That doesn't solve the problem. If they don't do it in view of the guy there waiting for the buses to pull out, they'll do it around the corner."
"It doesn't solve the problem," Litvack said. "Let's not throw out the good with the perfect. If it helps, let's do it."
"I'm not entirely sure that it does help," Kordick argued. "People have a tendency to work things out the best, safest way they can, and usually people are reasonably intuitive about the best way to accomplish those things. They're not going to stop 90 degrees across the road and block both lanes as they wait for junior to come out of the high school. I don't want to make any excuses or say we're going to tolerate unlawful behavior."
"Put on your police hat and please prod them to be a little more proactive instead of just sitting there. That would be helpful," Litvack said.
Melissa Evans asked the Selectmen to please sign an ordinance to codify what is actually happening. She said that down the road they could still make changes.
"The issue at hand is that the signs are out there now," Evans said. "The visitor parking especially needs to be converted to something enforceable. The ordinance in front of you today would do that."
Mr. Tesei said he would be prepared to codify the regulations during the next selectmen meeting on Jan 25. "Definitely on the 25th," he said.
"From my standpoint I am not codifying it today, and I am not committed to codifying it on the 25th either," Litvack said. "I am reluctant to legitimize something I don't think is right. You're saying it was a clerical mistake, but I don't know the history."
The selectmen decided to defer their decision.
All parties agreed it was necessary for the selectmen and parking services to confer with P&Z and the BOE.
See also:
Greenwich Police Continue Presence at GHS Drop-Off, Issue Tickets
Parking Services Director Position Eliminated in Reorganization
Parking Services Employee Charged by GPD for Scheme Involving Violations Paid in Cash
PHOTOS: Day One with 8:30am Start at Greenwich High School, the Usual Traffic Jam
GHS Neighbors Blast Schools Super During "What If" Presentation on Options for Lighting and Cardinal Field Upgrades
---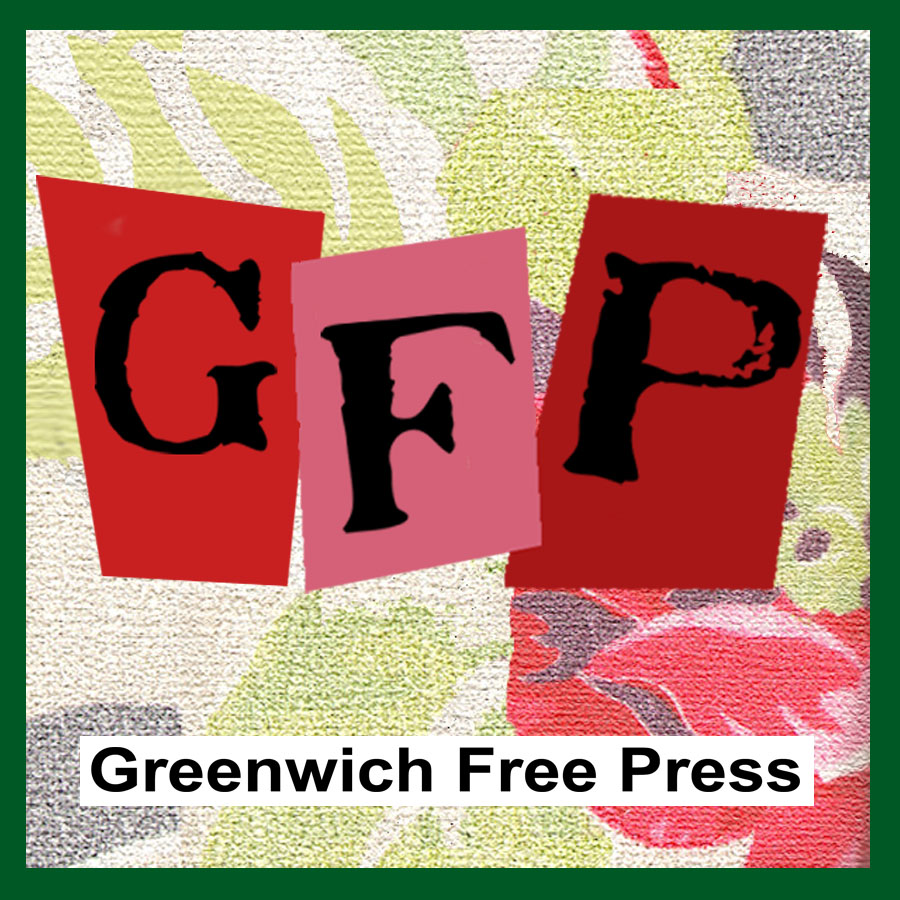 Email news tips to Greenwich Free Press editor [email protected]
Like us on Facebook
Subscribe to the daily Greenwich Free Press newsletter.