At Thursday's Board of Selectmen meeting Peter Tesei nominated Planning & Zoning alternate Nancy Ramer to full member status, describing the commission as having "considerable responsibility for the quality of life and character of the Greenwich community." Ramer's elevation reflects the slot being vacated by Mr. Heller, who is retiring.
Tesei said that given the unique set of circumstances, with "high level, high compensated individuals" appearing before P&Z, the commissioners' job is something of an art.
He said it is important not to come across as judicial, but rather "regulating," balancing the rights and privileges of the property owner with the need for regulation. Tesei said he felt Mrs. Ramer has navigated that balance successfully.
Tesei said that with senior members of the commission retiring, the turnover is a "changing of the guard." On July 9 Fred Brooks sent his letter of resignation to the First Selectman, and the last day for Mr. Heller, who has been chair since 2007, is March 31, 2016.
Back in early August, Drew Marzullo, the lone Democrat Selectman, blasted his colleagues for eschewing precedent and nominating the alternate with less experience and seniority.
"Unless there is a compelling reason, one based on verifiable facts, there is no reason not to promote the alternate member next in line," Marzullo said at the Aug. 6 meeting after Peter Tesei nominated Andy Fox, an alternate with less seniority than Nancy Ramer.
"If this board does deviate from past practice, other boards could face the possibility of a cast of shadows, could be subject to lobbying, and various chairpersons wanting a person they deem fit," Marzullo said.
Mrs. Ramer, who is known for exhaustive preparation for meetings, as well as being thoroughly versed in the regulations, is a Democrat, while Mr. Fox is an independent.
Mr. Tesei described having agonized over the nomination in August. Agonized decision and Marzullo's objections aside, Mr. Fox was greenlighted by the Board of Selectmen, and subsequently approved by RTM Appointments, RTM Land Use and the entire RTM.
Fast forward to Friday.  "I would like to put in the nomination the name of Nancy Ramer to serve as a regular member on the P&Z commission for a term expiring March 31, 2019," Tesei said, specifying that Mrs. Ramer would fill Heller's vacancy, and serve a three-year term.
After Mr. Toner seconded the nomination, Mr. Marzullo shared his thoughts for the record.
"I'm happy to see this contentious – my word – nomination come to an end. Nancy will be a welcome addition to P&Z. She is respected, intelligent and well versed. She is not hesitant to ask questions and hold people accountable. My opinion – independent of this board – I did not appreciate the jockeying behind the scenes of members of P&Z. It was not appropriate. It cast certain doubts on certain members," he said, adding, "That was unfortunate and could have been avoided to achieve the same results today," he said, adding, "It is my pleasure also to support Nancy Ramer."
The Selectmen voted unanimously on Mrs. Ramer's nomination.  As with Mr. Fox's nomination last August, Ramer's nomination must still be approved by RTM Appointments, RTM Land Use and the entire RTM.
The bigger picture in the sequence of appointments is the potential impact on selection of a replacement for Donald Heller as chairman.
Back in August, former DTC chair Frank Farricker, himself a 6-year veteran of P&Z who ran unsuccessfully against Mr. Tesei for First Selectman during the recent municipal election, said, "The reason for the desire to elevate Andy Fox from alternate to regular member has to do with internal politics regarding who will be elected the next chair of P&Z."
Farricker said there are two factions within the P&Z commission, each hoping for a different person to become the next chairman, and elevating Mr. Fox to full member will impact which faction gets their choice. "I don't know how Peter Tesei was prevailed upon to nominate Mr. Fox," he said.
"Drew was right that this is setting precedent, especially where people give their time for free. The P&Z commissioners put in 20 hours a week. Some, like Mr. Maitland, as much as 40 hours a week," Farricker continued. "It was unfortunate that the Board of Selectmen had to allow themselves to be used to essentially pick the next chairman of the commission."
On Friday, before nominating Mrs. Ramer, the First Selectman reviewed her credentials, including decades as a practicing attorney specializing in family law.
Mrs. Ramer was a partner in the law firm of Ramer & Ramer prior to her retirement in February of 2014. She has been an attorney since 1974, and also performed pro bono legal work on the side, including volunteer legal counseling for the YWCA's domestic abuse service.
She earned her BA degree from Univ of Arizona and her Juris Doctor from St. John's University. She is an associate member of the Greenwich DTC and member of the community development advisory committee.
In the past Mrs. Ramer was president of the Old Greenwich Riverside community centers and a member of the  Riverside School PTA. In addition, she chaired the United Way's task force on domestic violence and was on the First Church school board, the YWCA board and the YWCA finance committee.
"I have known Nancy throughout her tenure as an alternate on the P&Z commission and have respected her diligence and hard work," Tesei said. "She is an individual who takes most seriously the responsibility accorded to the Planning & Zoning commission."
The next Planning and Zoning meeting agenda features some controversial applications, the Board of Education's application for M.I. for "Scheme D," an application to develop a very steep slope on Westview Place, and a decision item on the application of Catterton Associates who want to demolish the historic stone wall and cottage along 599 West Putnam Ave.
Per the Town charter, the commission has five full members and the majority party can have one more member than the minority party. Mr. Brooks, who resigned, is a Republican. Mr. Heller, who will not seek another term is also a Republican. Mrs. Ramer is a Democrat, Mr. Fox is unaffiliated and Mr. Macri is a Republican.
See also:
Greenwich Selectmen at Odds over Planning & Zoning Nomination of Andy Fox
Real Life P&Z Cliffhanger: Proposal to Develop Steep Slope on Westview is Controversial
New Leb Building Committee Vote: Unanimous for Option 1, with One Surprise Abstention
At P&Z, Tempers Flare: Catterton Says OK to a "Folly" Idea at 599 West Putnam Ave in 11th Hour
Planning & Zoning Balks at Double-Sideways Development on Upper Milbank Ave
---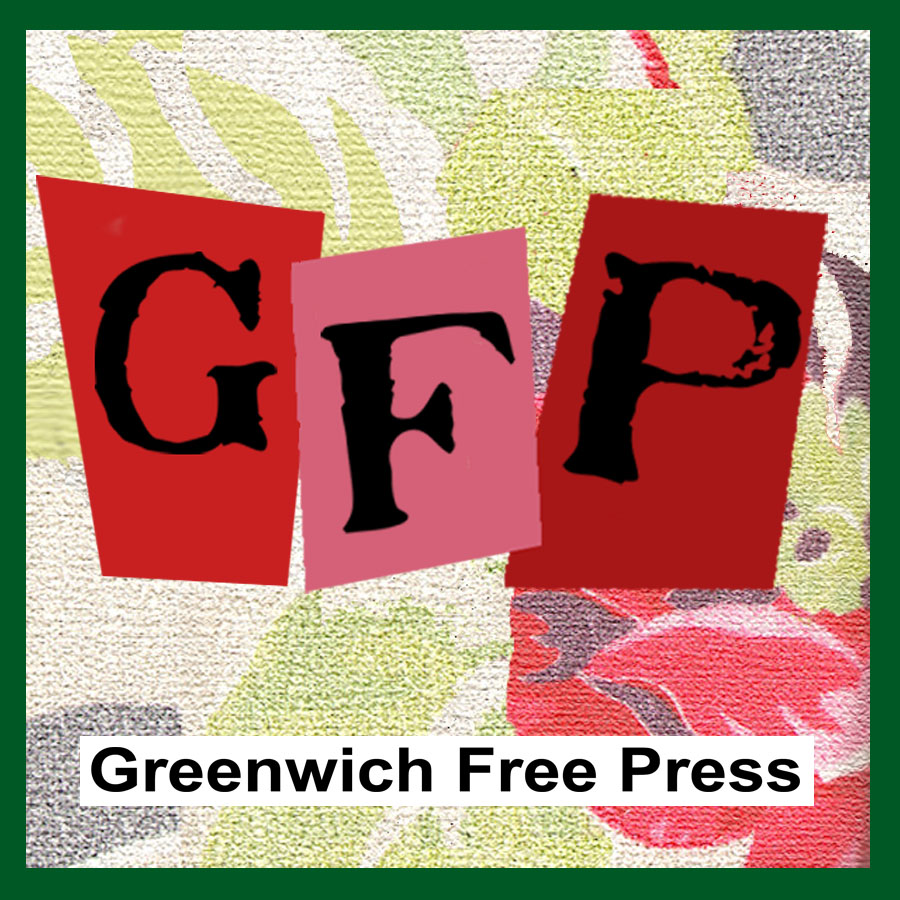 Email news tips to Greenwich Free Press editor [email protected]
Like us on Facebook
Twitter @GWCHFreePress