She dropped out of school in eighth grade and worked at Rosemary Hall from the age of 10 and later at Conde Nast and Clairol. When she was young, she walked everywhere she went in Greenwich because her single mother couldn't afford a car.
Josephine Evaristo was a formidable woman. A charter member of the RTM when it was formed in 1932, Evaristo served until 1947, when she took leave to spend time with her family. She returned in 1957. In 1979, in honor of her 75th birthday, the street she lived on in Chickahominy was named after her.
The feisty Democrat lived to be 85 and the RTM honored her in a moment of silence at Central Junior High School, though, according to a proclamation in her honor, "She would have preferred a moment of applause."
Greenwich Library's oral history project includes an interview of Evaristo from 1977. Interviewed by Marge Curtis, Evaristo was 73 when she shared her memories.
As a girl Josephine's mother ended her marriage when she learned her husband was already married. She raised Josephine and two sons by working as a domestic. The boys caddied, and, according to "Josie," complained that when they caddied for Prescott Bush, he never tipped them.
Evaristo volunteered her time to teach English to immigrants and help prep them for citizenship tests. She said that she signed so many applications for immigrants becoming American citizens that the FBI contacted the Greenwich Police Chief Gleason to ask about her.
After each immigrant became a citizen, Evaristo said she and her brother Jerry would treat them to dinner in Bridgeport. "We felt, 'Well, we're a little more advanced. Jerry, you have a good job. I'm sure they're going to be good Democrats," Evaristo told her Oral History interviewer.
Incinerator Battle
Evaristo fought many battles, but may be remembered most for speaking out against a proposed incinerator in Chickahominy.
Evaristo described herself as unafraid and even confronted Governor Baldwin at a public event for 'selling me down the river,' when he represented her and her Chickahominy neighbors in a lawsuit to fight the proposed incinerator. Prior to becoming Governor, Raymond Baldwin, a Republican, had been the lawyer for the Chickahominy neighbors.
"Oh, we went to the highest court of Connecticut," she said to Curtis during the oral history interview.
The case, known as DePalma versus Town of Greenwich, was adjudicated in 1937 by the Supreme Court of Connecticut. Allen Barton represented the Town of Greenwich, claiming the need for a dump and incinerator was urgent.
The Town argued that the area was already a de facto dump, and an area of "blight." The town argued that with landscaping, property values would increase.
The court's judgement reads, in part: "On May 27th, 1936, the town plan commission of Greenwich amended the zoning ordinance of the town by designating as a zone for the municipal purpose of garbage and refuse incineration and the deposit of the residue there from an area of about 15 acres composed of the Adsit tract of 10-1/2 acres and the Tesei tract of 4-1/2 acres, being adjoining tracts situated in a district known as Chiakahominy…"
The court summary lists other locations that were considered including one in Cos Cob called the Sperco property, stating that the selectmen at the time determined, "The Chickahominy site now involved was preferable to any of the others. Options to purchase the Adsit and Tesei sites were obtained and an application was made to the board of estimate and taxation to recommend to the town their purchase for a price of $26,500."
An excerpt from the court finding referring to concerns on the part of Chickahominy plaintiffs reads, "These opinions were honestly and sincerely held though usually based upon selfish motives and ignorance of the true facts concerning incineration plants and their effect upon health, comfort and property value. This is the usual experience in all municipalities. The objections of the Chickahominy residents were to a great extent based upon a sense of injured prestige and alleged discrimination."
Evaristo's recollection in 1977 of the court battle was that the Mr. Baldwin "double-crossed us on the incinerator battle… He just took our money, our thousands of dollars, and sold us down the river," she said in her oral history interview.
Still, Evaristo said she wasn't entirely surprised at the outcome. Prior to the court decision she said everybody had just started dumping on the private property.
"The Town gave them permission..And then we knew that the dump was there permanently," she said, adding that neighbors had to tolerate the foul smells, especially in the summertime. "We had to tolerate it. There was no choice. The whole town was against us. We didn't have a chance, because nobody wanted the dump. Nobody wanted an incinerator."
"We didn't want dumping…We protested, and he (Dr. Albert E. Austin, Health Officer from 1917 to 1937) said it was just a temporary thing," she said, adding that the neighbors grew angry at the sight of residents driving little trucks or dump trucks to the site and dumping. Evaristo recalled a large boulder. "When they started, we took the boulder, and the late Mrs. Maria Boskello, Jimmy Boskello's aunt, she and about a dozen other women threw this big boulder down. We were going to kill all the truck drivers…Yes, we rolled it," she said in her oral history interview.
Evaristo recalled that when the town considered having United Nations make its home in Greenwich, she blasted the selectmen, saying, "Why are you against the UN coming here, you woodchucks? You let us have the incinerator!"
Other fights waged by Evaristo, beside the incinerator and the UN, included advocating for the Merritt Parkway's construction, as well as fighting for amenities in Chickahominy. "We've fought for everything. We fought for our sewers. We fought for the sidewalks. We fought for the school, the addition," she said referring to Byram School. "Nothing was handed down here in this area without fighting for it."
After years of wrangling through committees, boards and ultimately Connecticut's Supreme Court, Greenwich's incinerator in Chickahominy went into full operation on Nov. 23, 1938.
See also:
P&Z's Heller on Armstrong Ct and Soil Concerns: "Next step is to have a full blown hearing on the subject"
State Rep. Camillo Remembers Dirty Dump "Like it was yesterday"
See also:
Blumenthal to Neighbors of Former Dump: Federal Resources Available for Cleanup if Necessary
Senator Blumenthal to Meet with Chickahominy Neighbors on Toxic Soil Concerns
---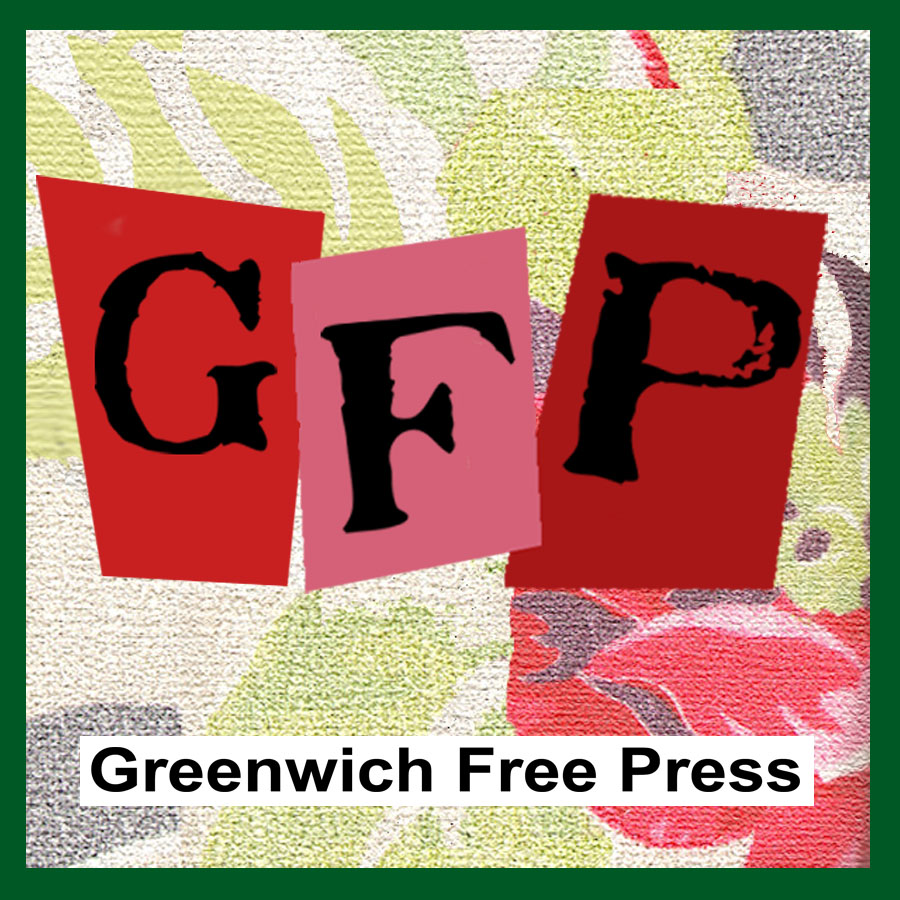 Email news tips to Greenwich Free Press editor [email protected]
Like us on Facebook
Twitter @GWCHFreePress
Subscribe to the daily Greenwich Free Press newsletter.