On Thursday night Parks & Rec hosted representatives of the Eastern Greenwich Civic Center's key user groups.
Twenty groups were invited to send two representatives to the meeting. About 30 people attended, and about a dozen provided input.
The users' list dovetailed with the Parks & Rec Dept list, which was shared at the end of the meeting.
And while some members of the community conveyed through a survey they'd like a pool or a skating rink, Parks & Rec director Joe Siciliano said, "We stayed away from big ticket items that would have to have their own revenue generators. We're talking about a new rink at Hamill Rink for $5 million, so add $5 million to this project?"
Representatives from user groups included The Riverside Association, Preservation Trust, Historic District Commission, Historical Society, Wednesday Painters, Lions Club, and Old Greenwich Lions.
Mr. Siciliano said that with the Bendheim Western Greenwich Civic Center, five architectural firms made presentations to a six-member committee comprised of staff and community members. The committee ranked the architectural firms, sent the list went to DPW, who gave a price to take the project through 90% completion. Then a professional estimator priced out the DPW document. After tweaking, it went out for construction bids.
Kirk Schubert, president of the board of OGRCC, the non-profit that has been part of the civic center for over 30 years and pays about $130,000 a year rent to the town, urged inclusion of a field house, which he said would generate revenue.
"If you look at what goes on at Chelsea Piers – a field house would be rented out almost 24/7," Schubert said. "That is turf, but you don't have to have turf. You could have a rubberized floor like they have at Brunswick," he said.
Mr. Siciliano said that where there had been a storage building at one time, a stand alone field house could potentially be built.
Also, he said a neighbor with an empty lot just under an acre had offered to sell it to the Town. He said the lot is wet and not buildable, but if the neighbor gifted it to the Town, that could make it possible to add square footage to a new civic center.
He also said there was the possibility of naming rights for the building, should a donor come through as did Mr. Bendheim on the other side of town.
Anne Young, director of Greenwich Preservation Trust who spoke on behalf of the Historic District Commission suggested putting the modernist building on the list of National Register of Historic Places, which she said has as much to do with architectural significance as a building's age.
Young said the Nathaniel Witherell went on the historic list and received considerable tax credits.
Young said the building was designed by Raymond & Rado, and that Mr. Raymond was one of Frank Lloyd Wright's star students. "By placing the building on the List does not save it," she said. "But it expands upon the history and knowledge base and you can apply for historic tax credits." Young said ideally the historic components would be incorporated into the design.
Coline Jenkins, a member of District 6 RTM, who spoke as a resident, said, "I like your concept of swing spaces, with vacant spaces being filled-and-emptied, filled-and-emptied, in contrast to spaces dedicated to a specific use like a squash court, for a specific group of people."
Darrell DeMakes spoke on behalf of the The Riverside Association said when young couples move to the area they are "underwhelmed" by the Eastern Greenwich Civic Center.
"We'd like to have continuous representation on the subcommittee, along with Old Greenwich Association and Cos Cob Association," DeMakes said. "We partnered with the OGRCC to do a survey and we feel we're a good conduit for voices in the area and want a part in the process."
Allen O'Farrell, of the Old Greenwich Lions Club said his group who has held an annual pancake fry for over 50 years at the civic center, and would like to see some sort of stage, whether temporary or permanent, in addition to a working kitchen.
Debra Mecky, Executive Director of the Greenwich Historical Society, and trustee Carrie Wallack, said their organizaiton has used the civic center for its December antique show for 50 years. Their detailed wish list includes a generous exhibit space, kitchen, storage, lighting, PA system, loading dock for large vehicles, multiple access double doors from outside, alarm and fire system, offices, internet access, and ample parking.
Representatives from a group of painters called Wednesday Painters said they have been at the civic center since the 1970s. Originally they were upstairs, but when some older members could no longer navigate the stairs, the group moved downstairs. The group's main request is for a room with abundant natural light. They also requested a utility room for paints, and both tables and sinks.
Mr. Siciliano said the focus of the Parks & Rec study was to look at the building, not the fields. "It maybe should be on our list to look at field improvements, but the focus of this was to look at the building," he said. He said the subcommittee is recommending a one-story building, which he said doesn't mean the roof can't be high, letting in abundant light, but it would preclude having to add an elevator to comply with ADA standards.
After everyone representing user groups had a chance to speak, Mr. Siciliano revealed the Parks & Rec's own list, which he pointed out shared common denominators with the users.
Parks & Rec List
• Full size gymnasium (close to 6,000 sq ft), with bleacher seating on one side and retractable baskets. (Currently the gymnasium is about 4,800 sq ft.)
• Multi-purpose exhibit hall (about 60% of the size of the gymnasium / about 3,000 sq ft with proper flooring so it can be used for sports such as dance practice large meeting space with dividers to it can be partitioned into two or three rooms, with proper surface to be used
• Lounge. "In that 2006 survey Erf Porter and Karen Sadik-Kahn did, the lounge was a big item," Siciliano said. "They talked about a place to sit, vending machines and internet access."
• Office and ticket window facing outside to sell park passes
• Meeting/Studio to accommodate artist groups with sinks and cabinets and good natural light
• Catering Kitchen with 10 ft x 10 ft walk-in cooler (not a full industrial kitchen), and a plug-in bank of warmers for catered events.
• Parks & Rec storage area for gym assets
• External bathrooms (rather than port-o-potties)
• Wide, open lobby to serve as an extension of exhibit space.
• OGRCC. Mr. Siciliano acknowledged that OGRCC has been a part of the civic center for over 30 years. "What we had in mind is an exterior office space on the field side for OGRCC. You would not have to come into the main building," he said. "If people want to sign up for your programs, they don't have to get lost in the building. You would have your own key and security system," Mr. Siciliano said, with a nod to Mr. Schubert.
• Parking. The lot across the street on Harding Rd has 250 spaces — not including the 25 spots behind the building which will likely be eliminated in order to build out a little bit. Mr. Siciliano said the 250 spaces, according to a Parks & Rec formula equate to 630 occupants in the building.
---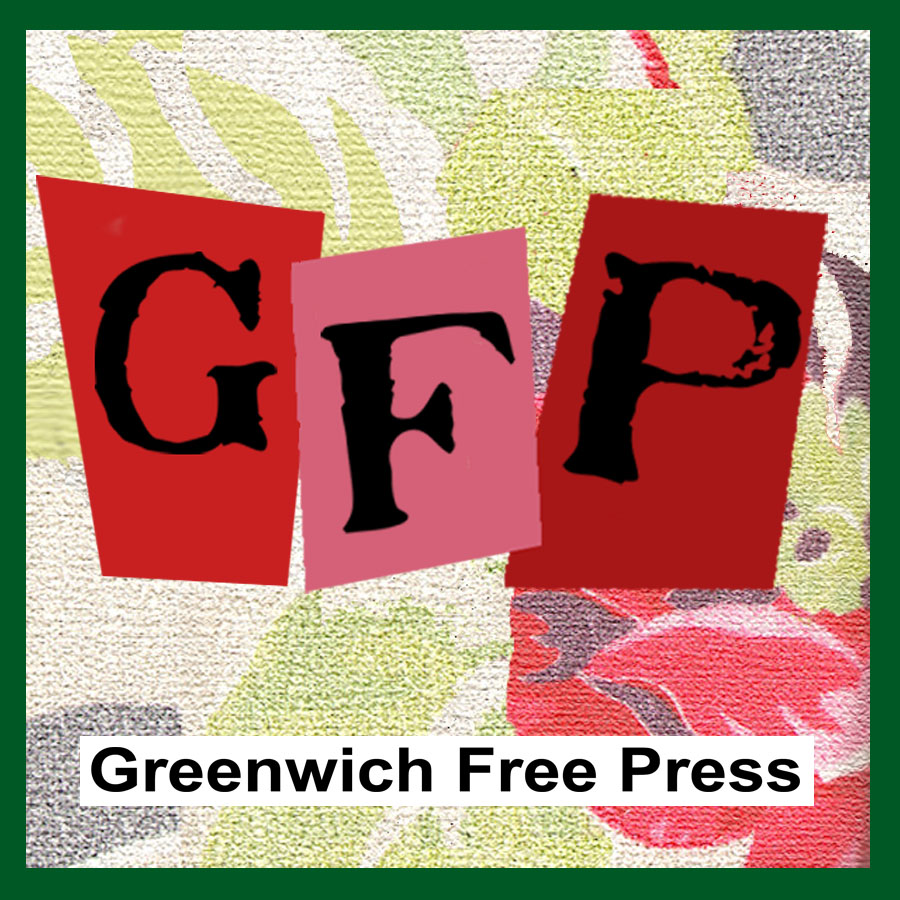 Email news tips to Greenwich Free Press editor [email protected]
Like us on Facebook
Twitter @GWCHFreePress