Despite the mid-August timing, a rally on Thursday in support of a delayed start time at Greenwich High School was well attended at Town Hall. The crowd included parents, doctors, Board of Ed members, the First Selectman, his Democrat rival Frank Farricker, and a sprinkling of students.
The rally was organized by Board of Education member Peter von Braun, who said that the school start time at GHS was later until the Mianus Bridge collapsed in 1983. He said that to alleviate heavy traffic that ensued on Rte 1, the town pushed the GHS start back to 7:30. (See GHS website history 1980-1898)
Back in the 1960s GHS may have started as late as 9:00am and finished at about 3:00pm.
Mr. von Braun described the delayed start time as a "gift of letting kids go to school when they're awake."
He said the change would be in line with the experience of everyone who has raised teenagers as well as recommendations of the American Academy of Pediatrics and the CDC.
The goal of the petition campaign is to garner between 5,000-10,000 signatures by October, according to Mr. von Braun.
First Selectman Peter Tesei said giving teens the opportunity to get the necessary hours of sleep will enable them to perform better and not put themselves at risk. Mr. Tesei said his wife, who works in the field of mental health, supports the effort and that he values her opinion.
"The question is how to get it done,"he said. "I believe in it. I wish I was the recipient of it."
Frank Farricker, chair of the Democratic Town Committee who is running for First Selectman against incumbent Peter Tesei, said he is the parent of two rising 9th graders at GHS, twins. He said in middle school he drove his twins to school, explaining the ride is necessary because his twins are exhausted and miss the bus. He described the challenge of getting teens to sleep, even taking devices away, but acknowledged they are simply wide awake at night when they should be alseep.
"Later starting times is not a place of hidden agendas," Farricker said. "We spend too much time in Greenwich on studies. Studies are delay. This has been studied to death," Farricker said. "We know this is a good thing. When the school board meets, they need to talk about the impact of parental employment, the impact of child care, the impact on extra-curricular activities, and union contracts — but they should not be talking about whether this is a good thing or not."
Dr. Rosa Fini described her four children as all having been"flogged" by the early start times of high school. "Melatonin, which signals sleep, is released later and later as a child matures and develops, switching from peak delivery at around 7:00pm for toddlers and elementary school ages, to 9:00-11:00pm for developing teens," Dr. Fini said. "Older kids stay awake longer but still need the same amount of sleep. Yet as parents we demand they wake up at the height of their REM sleep."
Dr. Fini descried sleep as a biological imperative for health. "The brain is very active during sleep. It's the time when the effort is put into pruning the new synaptic junctions which are formed during the day, so that useful information is held, and useless information is let go."
"We've all had the experience of sleeping on a problem and woken up in the morning and found the line to move forward. The sleeping brain works very hard creatively processing learned information," Fini said.
After the rally, Jordan Force who graduated GHS in 2012 and is an engineering student at UConn, picked up copies of the petition. He explained he felt compelled to come to the rally because he vividly remembers the difficulty of having to get up at 6:00am to get to GHS for the 7:30am start. "At UConn I'm getting 7-8 hours of sleep every night. It's much easier," he said.
Dr. Beth O'Donnell said she receives phone calls from parents of teens, including parents of teens who are suicidal, and invariably they are getting too little sleep. "Sleep is the scaffolding that supports all other functioning," Dr. O'Donnell said. "New information is permanently encoded with proper amounts of deep sleep," she said, likening a good night's sleep as similar to hitting the Save button on a Word document.
Valerie Erde, a GHS parent of a rising sophomore and a GHS grad, held up a photo of teens asleep on their desks during class. Erde said the Greenwich's recent survey came back resoundingly positive in favor of looking into a delayed school start. "I believe that is a mandate for change," she said.
Erde pointed out that not everyone is convinced. She said the two issues that come up in discussions about start times are the choreographing of bus schedules and the impact on athletics. Though she said she didn't have the answers, she noted that many school districts the size of Greenwich have made it work. "You have to think out of the box, get creative and there will be a solution."
As for sports and extra-curricular activities, Erde acknowledged the concern, but pointed out that the number one priority of high school should be academics. She said other schools that have pushed back their start times have retained extra-curricular activities, though there were challenges involved.   She said about 300 students play sports and they would be impacted by the diminished amount of daylight, but the delayed school start would benefit 2,500 students.
Anthony Lopez a professional assistant in special education at GHS said he's in a unique position to see students in a variety of classrooms.
"I support this because this is the right thing to to," he said. "We just have to figure out how to do it properly," said Lopez who has four children, the eldest two rising 6th and 7th graders at CMS. "I know what it is to get up early every morning to get them to CMS at 7:35. It's only going to get tougher." Lopez said he sees kids asleep on desks at GHS and "walking drowsily in the halls. I see everything."
Spencer Faragasso, Greenwich High's incoming Student Government president, attended the rally, but said he was not prepared to take an official position on the delayed start time. "I am going to do a survey to get a general consensus," Spencer said, adding that depending on the feedback he'll determine his next steps.
The concerns Spencer has heard voiced from students have to do with local traffic, athletics schedules, and how a delayed start might impact dismissal time. Spencer said he also plans to gauge teacher feedback, adding that he knows at least one teacher with an hour long commute to school.
The petition can be accessed on Mr. von Braun's website.
See also:
---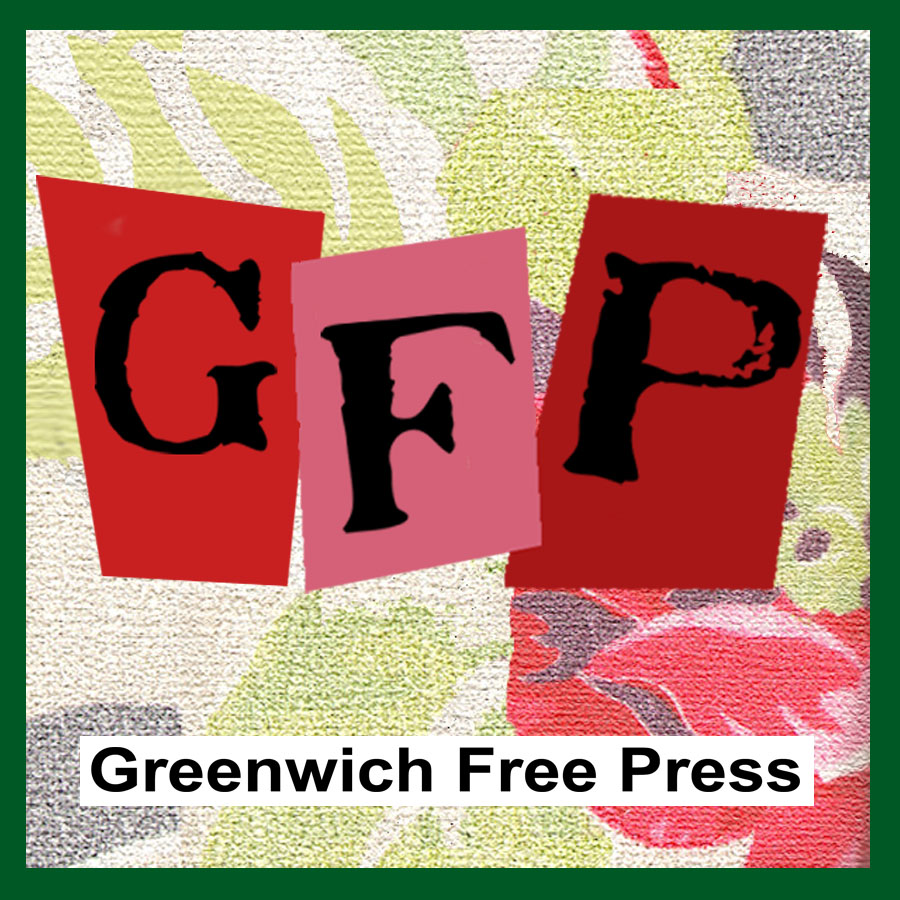 Email news tips to Greenwich Free Press editor [email protected]
Like us on Facebook
Twitter @GWCHFreePress