Incumbent State Rep Fred Camillo (R-151) faced off against his challenger, Dita Bhargava on Thursday night at Town Hall.
In a forum based entirely on questions submitted in advance and on index cards the night of the debate, the two touched on topics ranging from gun safety legislation to balancing the state budget. It didn't take long for the opponents to clash, starting with Bhargava questioning the wisdom of the Kaliko Clause.
Camillo said the Commerce Committee, which he is a member of, started inserting "Kaliko clauses" into deals with companies that receive millions of dollars from the state to locate in Connecticut.
The clause requires the companies to give the state a percentage of profits, "when they hit it big," Camillo explained.
"That is to me is of the most anti-business ideas I've seen," Bhargava said. "Do we really want our a government to be governing our businesses? They're there to govern the state …We need less government, not more."
"How is that anti-business?" Camillo asked. "We gave $300 million to a company to bring 300 jobs to Connecticut in 2011. I was one of five Republicans to vote for it, because I worked behind the scenes for clauses where where once they hit $10m in a product, then the state becomes 50% a partner."
"I'm all about incentivizing businesses, but what I bring to the table is a much better analysis of how those incentivized business will help our state…I don't believe our government should be sharing in profit. That is just not a pro-business thing to do," Bhargava said.
Camillo said the Commerce Committee is known as the most pro business committee in the state legislature, and that the committee came up with the Small Business Express, which he said spent $245 million and retained 17,000 jobs and proposed to add another 6,000.
"That comes out to about $10,000 per job," he said. "I think we could do a little bit better a job, but it's still very positive."
On the topic of transportation, Bhargava said the MTA should be held more accountable. She suggested Bridgeport could become revitalized by using its ports to get cargo off the roads and onto ships. She recommended pursuing more private-public partnerships to fund infrastructure projects.
Camillo said he had offered to spearhead corporate sponsorship of railways to get people off highways. On the theme of transportation, he said when Governor Malloy took state troopers out of the weigh stations, the first year a couple million dollars were lost. "I would return the weigh stations to the state troopers," he said. "They're our first line of defense. Also, it brings in a lot of money."
Bhargava said long term solutions are necessary, not "small bandages." She said trucks should be enticed to travel at night, or to move cargo on freight rails instead.
Camillo said that if Mass Transit was more affordable, people would get out of their cars. He listed the series MTA fare hikes, which he said he has fought. Last month he and Mike Bocchino asked commuters on the train station platform to sign a petition against the new 6% fare hike.
On the topic of alternative energy sources, Bhargava said there should be investment in companies with 21st century cutting edge technology for long term solutions.  She said Camillo voted against a bill in 2010  that would have reduced electricity costs and promote renewable energy.
"Sometimes you look at a bill's title and it doesn't tell the whole story," Camillo said. "I had a bill that eventually got passed called the Distracted Driving Law. The majority party stripped it to give licenses for undocumented workers. So it looked like I voted against my own bill."
Bhargava said when she first met Camillo at the LWV annual picnic, he told her he didn't believe in career politicians.
"He said legislators should have term limits and we need fresh blood every now and then," Bhargava recalled. "That's exactly why I'm running."
Camillo argued that he was referring to legislators who have been in place 30 years. "I've only been up there four terms," he said. "I do agree we need new blood. But the state has been one-party state 40 years. The tax foundation said this is the number one state you don't want to die in. Don't want to retire in. We're 44th business-wise. Even when there was a Republican Governor, there was a veto-proof majority up there, and they used it."
"The same way Fred is arguing that we've had a one-party government for 40 years Hartford, we've had a one party government in Greenwich representing us for 100 years," Bhargava said. "For the last 40 years we haven't had a voice. We need a moderate minded Democrat up there to speak to the other Democrats and have a voice."
On the subject of the heroin epidemic Bhargava said Connecticut ranks third in heroin deaths, that 700+ people in Connecticut died of overdoses last year, and that the fastest growing group of addicts dying are adults ages 45-59. She said Narcan should be available to all first responders and that recovery centers should be regulated, but aren't.
Camillo said a bill was just passed requiring first responders to be trained to administer Narcan and limit prescriptions to 7 days. He said he was interested in learning more about a treatment in Switzerland that weans addicts off the drug in a controlled hospital setting rather than sending them to prison.
On the topic of public campaign financing, Bhargava said she was supporting her own campaign, rather than take from the $12 million Citizens Elections program.
"My opponent did vote against the Citizens Elections program, and spoken out against it, but did tap into it," she said.
"Absolutely, those are the rules," Camillo replied, adding that he had lobbied against the program. "I've supported amendments to get rid of it. …If I knew you were not going to take it, I wouldn't have taken it this year. But every other Democrat does take it."
On the sufficiency of gun safety laws in Connecticut, Bhargava said she supported laws that would eliminate open carry. "There is no reason why someone should open carry. I respect the 2nd amendment, but, keep the guns at home. Keep them locked up. Keep our communities safe," she said.
Camillo said Connecticut's laws work, but unfortunately in the case of Newtown, the background checks did not incorporate who you live with. "I would never deny anyone one gun, no matter who they live with, if it is for self-protection," he said, adding that after the Newtown massacre, he received a call from a former police officer from the Bronx. "He said to me, 'Whatever you do, do not vote to disarm the citizenry, because I was a cop, and when there were riots in the city, in our neighborhoods, we were told to pull back, leaving those people with nothing to protect themselves unless they had a gun…'"
"Remember the '92 riots in Los Angeles – the people on the roofs with guns, and they didn't shoot anybody –  those were the only buildings that were not burned," he said.
Bhargava said October is domestic violence awareness month and that often domestic violence and gun violence go hand in hand.
"My opponent voted against a domestic violence bill that would aid rape crisis centers and shelter victims of v abuse," Bhargava said. "Donald Trump's latest comments portray lewd behavior, he is suggesting a person of celebratory power and leadership gives him the right to assault women."
Camillo said he didn't know what bill his opponent referred to, but that he voted for a restraining order bill last year that allows police take a person's gun for a cooling off period.
The standing room only crowd reacted with a split down the middle when Bhargava mentioned Donald Trump, the Republican presidential candidate.
Speaking about the importance of gender parity, having been one of the founders of the non-profit Parity Partnership, Bhargava asked Camillo how she should answer her children's questions about Donald Trump, and asked Camillo to defend his support of Donald Trump.
"When I think about the hateful, lewd rhetoric that Donald Trump exhibits against women, against race, against servicemen, against the disabled, it frightens me….His crude predatory misogyny, his bigotry, his mocking of those with disabilities, his draft dodging, his failure to pay taxes for 15 years, his lying about his position on the Iraq war, his taking advantage of September 11 victims. What shall I tell them?" she demanded to a round of applause.
"My opponent is going around the district randomly tying me to Donald Trump, when she is wholeheartedly connected to Hillary Clinton. She bragged about raising money at her house in house in back country. She is an ambassador for the Clinton Foundation," Camillo said to a round of applause from the other half of the room.
He added that he thought Hillary Clinton abused her position and the public trust. "And she has enriched herself and is putting the national security at risk."
Camillo said that during the primaries, he initially supported Marco Rubio and ended up endorsing John Kasich.
"But I am sure as heck not going to vote for Hillary Clinton," he said to a round of applause. "I am here to talk about my record. People know me and they trust me."
See also:
Seeking Fourth Term, State Rep Fred Camillo Wants to Take Nothing for Granted
Democratic Candidate for State Rep Dist 151 Dita Bhargava Ready to Challenge Fred Camillo
Mudita (Dita) Bhargava Announces Candidacy for State Representative, District 151
---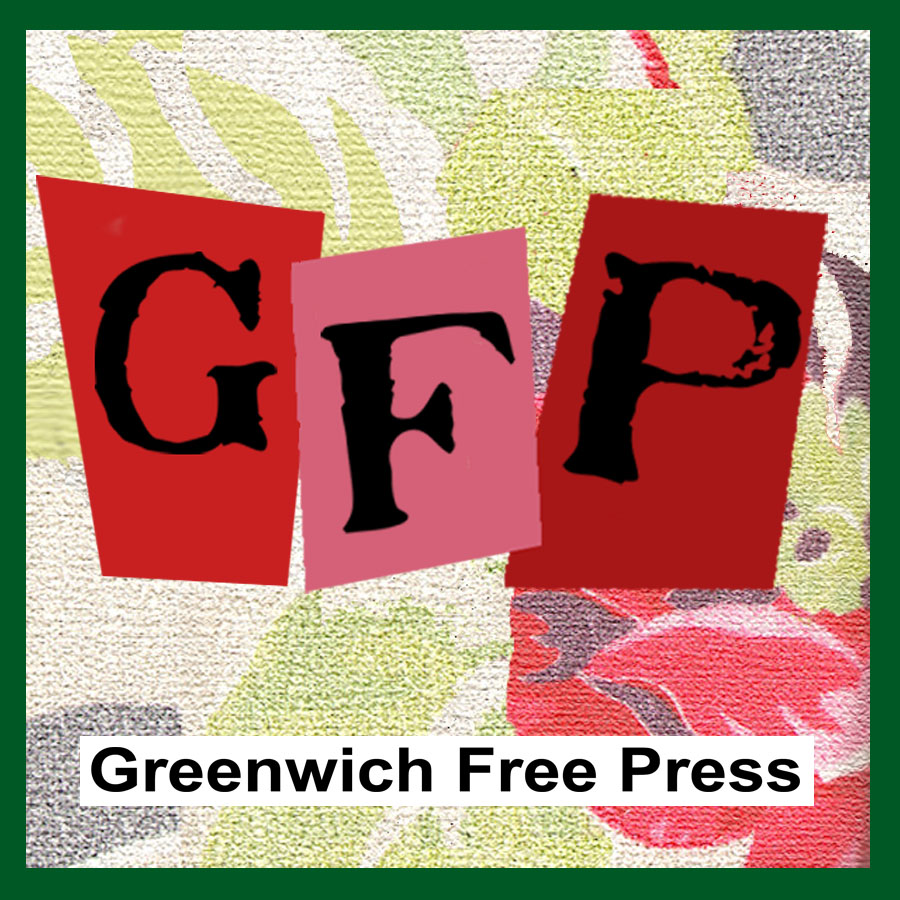 Email news tips to Greenwich Free Press editor [email protected]
Like us on Facebook
Subscribe to the daily Greenwich Free Press newsletter.
---