Fred Camillo is running for a fifth term as State Representative in District 151. Camillo, a Republican, said it's an honor to represent the district he grew up in, and continues to enjoy the job.
Lately Camillo, like his opponent Dita Bhargava, has been going door-to-door. "I want to take nothing for granted," Camillo said.
In 2008 he ran against Ed Krumeich for the open seat. Next he won the seat after Claude Johnson challenged him. In 2012 David Rafferty was unable to defeat incumbent Camillo and in 2014 Camillo ran unopposed.
Of the hot work of knocking on doors throughout August, Camillo said many people recognized him from visits during earlier campaigns. "But there are a lot of new people and it's good to get to know them," he said.
Camillo listens to his constituents concerns and offers everyone his contact information. "I give them my email and cell phone if they need to reach me. They take me up on it too," he said, adding that recently he heard from a resident who was concerned about water going into the street drain and then into a pond. Camillo contacted DPW and the Town's Health Department for the man and got answers.
In another instance, he helped an elderly gentleman who was concerned about his insurance co-payments. "I contacted the insurance carrier and they're working on it," he said. Camillo is also working to help a family whose adult child with disabilities recently had a medical emergency. Specifically he reached out to schools within UConn to address the emergency at a reduced price.
"I like the job and enjoy helping people," Camillo said. "This job allows me to do that."
Camillo, whose background includes running a small business and teaching high school, said he has spent his entire adult life in public service, mostly volunteering on boards, commissions and as a coach.
On the topic of the presidential election campaign, Camillo said he has been frustrated with the Trump campaign.
"A lot of Trump's rhetoric is not helpful. I do support several of the issues that he has brought to the forefront like trade imbalances, issues with illegal immigration, speaking about topics about being politically correct, and the economy overall," said Camillo who voted for Marco Rubio in the primary. "The country deserves a good debate. I'm not happy Trump won the primary, but I respect the will of the people."
Camillo said there is no way to tell which way Greenwich will go in November. In Greenwich, which leans Republican in terms of registered voters, Camillo pointed out that in 1964 Greenwich went for Lyndon Johnson and, in 2008, Greenwich went for Barack Obama in 2008.
"A lot of people voted for Obama, but split their tickets locally in Greenwich," Camillo recalled. "But I'm uncomfortable about Hilary Clinton using her position of Secretary of State to get hundreds of millions of dollars for the Clinton Foundation."
Here in Connecticut, Camillo said he is uniquely poised to address the issues facing the state. As the ranking House member on the Commerce Committee, Camillo said he is directly involved in policy that has helped the State in some respects. "For example, in 2011 I was one of five Republicans in the entire General Assembly to vote for Jackson Labs," he said. "There was opposition to it because it was $300 million for just 300 promised jobs."
Camillo worked behind the scenes to make sure any new agreement using tax payer money to recruit or retain a company would include 'the Kaliko Clause.'
"If the company hits it big with a new product, the clause says that after the first $10 million in revenue, the state of Connecticut becomes a 50 percent partner," Camillo explained. "That clause is significant and we've put it into a few more agreements, working with the Dept of Economic Development. I think we should push for the clause in all of the agreements. This always the possibility that the tax payer gets paid back and it adds some money to the Treasury for us."
Camillo has heard time and again going door-to-door that people are angry about taxes and fees unique to Connecticut. "I will seek to eliminate or reduce taxes unique to our state including tax on Social Security," he promised.
With the mantra 'Think globally, act locally,' Camillo said he will continue introduce legislation to the state that is inspired locally. For example, when the Cos Cob Fire Police Patrol had an issue with the town which was not mandated to defend their volunteers in the event of a lawsuit, Camillo got to work. "I introduced the Volunteer Protection and Indemnity Law. In 2011 the law in Connecticut became strongest volunteer protection law in the country. "The law was inspired by our local Cos Cob Fire Police, but also encompasses volunteers in other fields in the state," he said.
Then, in 2013, Camillo wrote and introduced a law that gives the fire police the power to write tickets. Now other fire police can do likewise.
Animal Welfare
Despite his work on the Commerce Committee and varied volunteer efforts, it is the field of animal welfare that many residents first associate with Camillo, who is often spotted around town with his German Shepherd "Teddy."
A few years ago he worked with Democratic legislator Democrat Annie Hornish, who is now liaison for the US Humane Society for Connecticut. "She said let's start an animal welfare caucus," he recalled.
"We made the caucus bi-partisan on purpose," Camillo continued, adding that they'd been warned that if they passed one piece of legislation, they'd be lucky. They passed 13 in 2013, including Buddy's Law.
They also passed the Pet Lemon Law, which had to do with out-of-state puppy mills, and allowing pet owners to be reimbursed for medical care for a sick pet from a pet store without having to return the pet. Previously many pet stores would insist that the owner return the pet in order to get reimbursed.
As for animal cruelty, Camillo said, "If you're guilty of hurting an animal, you should get the same punishment as a person would. If we can't protect animals, then we're failing them and ourselves."
See also: Democratic Candidate for State Rep Dist 151 Dita Bhargava Ready to Challenge Fred Camillo
---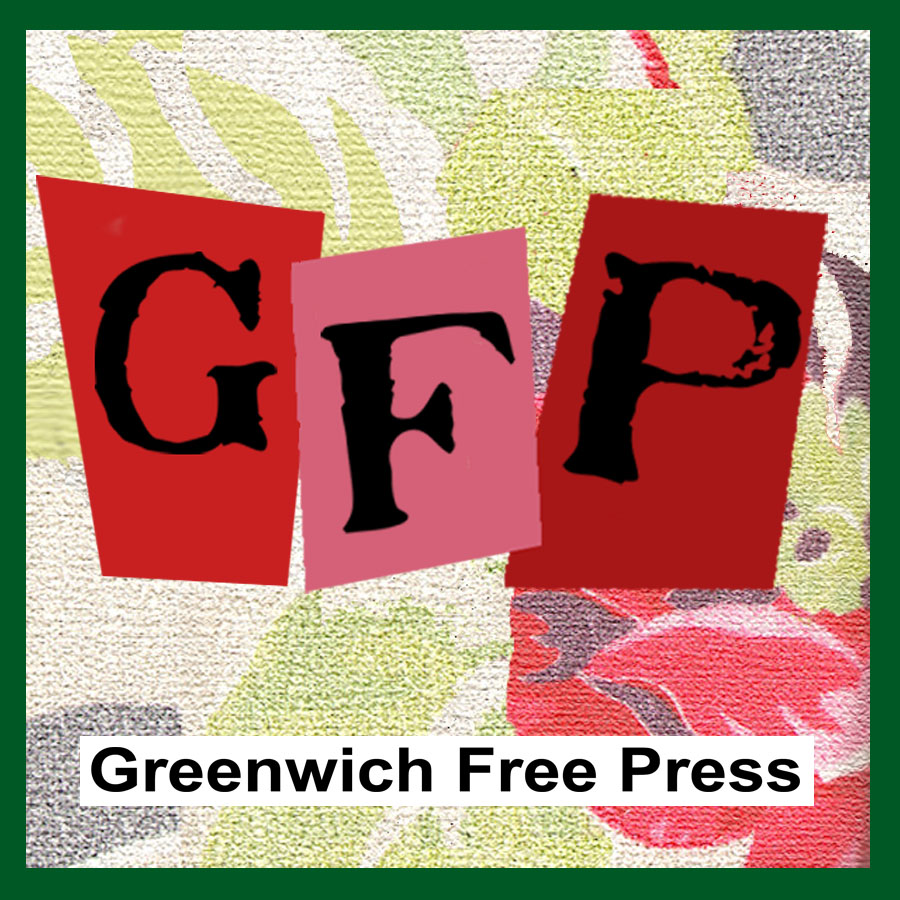 Email news tips to Greenwich Free Press editor [email protected]
Like us on Facebook
Twitter @GWCHFreePress