The dogs did not make a peep. Not a single woof. That said, in their silence the dogs still managed to steal the show.
On Thursday night, McArdle's Florist & Garden Center, offered up their spacious building on Arch Street for a fundraiser for Adopt-A-Dog. Most of the dogs in attendance were originally rescues from Adopt-A-Dog, a Greenwich based non profit with a shelter and sanctuary just over the state line in Armonk, NY.
While patrons sipped spirits from Horseneck Wines & Liquors of Greenwich and savored mouth-watering hors d'oeuvres provided by Fairway Market, the dogs didn't so much as beg for a morsel.
Expert pet photographer Geoffrey Tischman was set up for portraits at the front of McArdle's, while Allyson Halm, the director of Adopt-A-Dog and volunteer Melinda Muller disappeared and reappeared, photobombing the event with life size dog faces.
Attending the event was Navajo who made the trip from his home in Wilton for the event. His owners are Kristina and John Curran, who has volunteered at Adopt-A-Dog for 20 years. Navajo, a jumbo shepherd, was an owner surrender who made his way to Wilton by way of the Armonk sanctuary.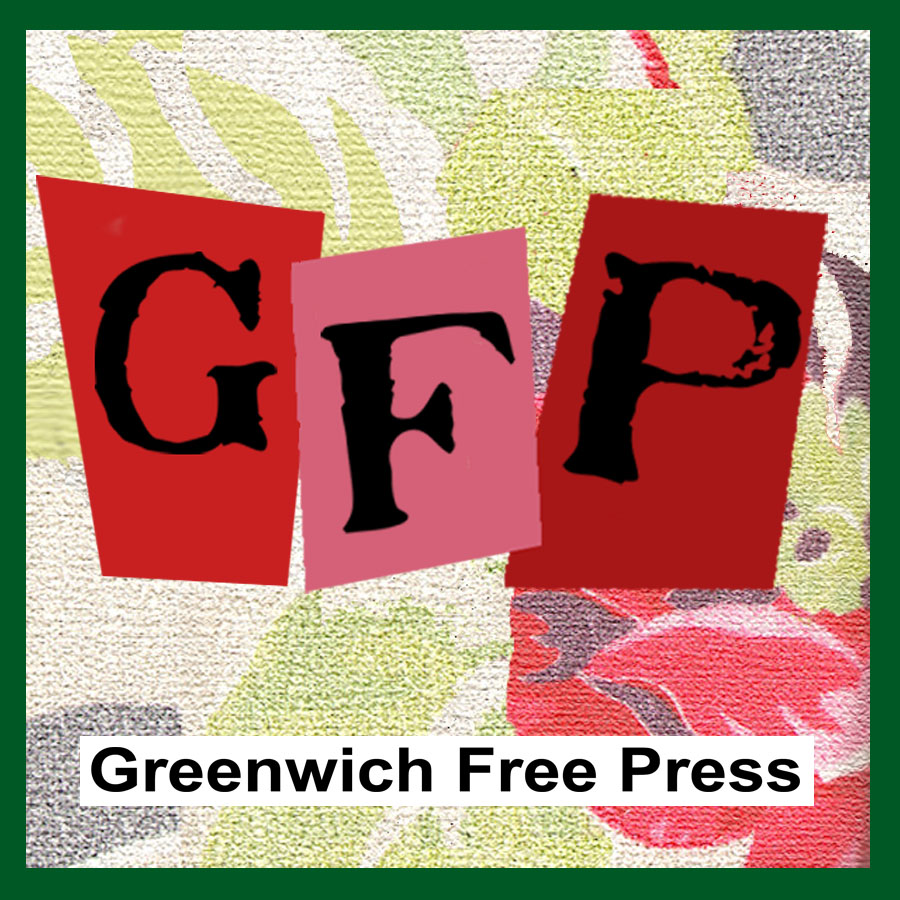 Subscribe to the daily Greenwich Free Press newsletter.
The youngest dog in the house was Huxley who is owned by Laurel Wood of Brooklyn. Huxley, a 7-month-old pit bull-chocolate lab mix who came from Heavenly Angels Animal Rescue in Ozone Park, NY, was full of puppy energy but ranked amongst the best behaved.
Apache, a 7-1/2 year old Husky, arrived at Adopt-A-Dog as an owner surrender. A few weeks ago he was adopted by Diane Muldowney who attended the event with her daughter Meghan.
The Muldowneys, who made their way through traffic from Norwalk for the event, have three other rescue dogs: Cody (4), Honey (11) and Bingo (4), a black lab from Puppies Behind Bars who had been trained in prison to be a therapy dog for veterans with Post Traumatic Stress Disorder.
George von Tobel, who has worked arranging flowers at McArdle's for 2-1/2 years, had the novel idea of bringing pets to the florist and garden center for a fundraiser. On Thursday, he attended the event with his wife Karen and adopted Chihuahua "Lulu."
Related Stories:
Some Whiskey with Your Wisteria? Barks and Blooms is Set for Thursday at McArdle's
McArdle's Earth Day Talk: Planting to Host Butterflies
This Corgi-Hound Mix Could Be Your 'Buddy'
Photobomb Fun at McArdle's for a Good Cause: Adopt-A-Dog