It's not often in Greenwich that one sees a house for sale by owner. That's about to change if the owners of MK Fox Designs, LLC have their way.
Kate DiLascia and Melissa Straub, two Greenwich moms with a shared passion for renovating houses, have embarked on a venture that will please those in Greenwich who lament the relentless march of demolitions in central Greenwich.
Straub and DiLascia both live in Milbook, where they have paired up on the tennis court, compared notes on parenting – both have children who have attended Julian Curtiss School on East Elm Street – and consulted each other throughout major home renovations.
While for many homeowners who undertake renovations, the refrain is 'Never Again,' Kate and Melissa say they enjoy the process. As with reading a good book, they wanted more.
The duo have since launched MK Fox Designs LLC, a company that buys older homes in Greenwich and renovates them to sell for under $2 million. The goal is to renovate two houses a year.
And, whereas others might be tempted to demolish in order to max out Floor Area Ratio (FAR), squeeze in a dreaded 'double-sideways' units oriented away from the streetscape, or build a row of condominiums with underground parking and roof decks, DiLascia and Straub embrace the streetscape and size of the original turn-of-century houses in central Greenwich.
"Quite often, when people build their giant dream house back country, they rent a small house in town and find they like it. They find it brings the family together," Kate said. "People ask themselves, 'Do we really need all this space?'"
DiLascia and Straub see a trend toward smaller homes and convenience of downtown living. "Both of us have lived in bigger houses and decided we didn't need them," she said.
Still, the duo acknowledge that buyers want turn-key properties. Their idea is to offer the best of both: A modest size abode in central Greenwich requiring no work, plus all the walkability and convenience that buyers desire.
Last year Greewich Free Press interviewed several Greenwich real estate professionals who opined on the lure of central Greenwich and simplicity of a smaller dwelling.
Coldwell Banker agent Linna Yuen said back country properties are no longer the be-all and-end-all for young families. "Kids don't play in the backyard any more," Yuen said, adding that their parents instead drive them from activity to activity. With up to a half-hour drive from back country to town, time in the car is a consideration.
Carolyn Anderson of Anderson Associates agreed. "People used to want the acreage versus the walkability," Anderson said. "Now they are having smaller yards."
Still, on the subject of tear-downs in central Greenwich, Anderson said some of the old homes are too far gone to warrant renovation. She said that many turn-of-the-century homes along Milbank Ave, for example, had been converted into boarding houses and fallen into a state of disrepair.
The Union House
That said, there are houses where it makes sense to renovate rather than flatten. Straub and DiLascia found the right house after a thorough search. The bought 18 Connecticut Ave – a house with good bones that did not cry out for an addition. That simplified the permit process.
They tackled their renovation with the help of Jerry Ribiero of Relations Construction.
Coincidentally, during their renovation, a demolition sign posted across the street at 22 Connecticut Ave came down – its owners decided to renovate instead. Next door to the west, owners have embarked on their own renovation. In fact, the entire block between East Elm and Lincoln retains most of its original turn-of-the-century streetscape.
The spire of First Presbyterian Church and the Bowman Obsevatory are both visible from windows at the back of the house, adding charm and a sense of permanence. Julian Curtiss School, with its charming 1940s red brick is visible from windows at the front.
"We reconfigured the house a bit," Melissa said. "It had been awkwardly made into a two-family home and you couldn't get down to the garage without going outside and walking around the house," she said.
The spacious front porch, which had been enclosed many years ago, was opened up. DiLascia and Straub added pretty railings and a new floor and ceiling. An engraved silver name plate outside the front door reads, "The Union House." A vintage wicker porch swing descends from the porch ceiling.
As for the quiet neighbors to the rear, DiLascia said, "Some potential buyers will pull up, see the cemetery in the back yard and keep driving."  But, she pointed out, there are just as many people who would view the quiet open space as an asset.
Part of the renovation included creating stairs from the garage to the kitchen. Off the garage there is a wine cellar that could be used for any type of storage, a mud room, a laundry area and a "mom desk."
The renovation included new siding, windows, all systems including heat and air conditioning, water heater, plumbing and all new appliances.
On the ground floor, openings between rooms have been widened. As a result front-to-back light front kitchen to living room is abundant. French doors open to a back deck, a yard and view of the historic cemetery. There is a butler's pantry, walk in pantry, bathroom and even a vacuum closet. DiLascia and Straub have added countless touches to anticipate daily routines, and work toward the goal of "everything in its place."
The second floor features a master bedroom and two additional bedrooms. The rooms are also reconfigured so the bathroom opens to the hall, whereas previously it was necessary to walk through a bedroom to access. Floors are new, walls were opened and insulated, and generous moldings added. In a clever twist, the original front door has been painted white, and its glass window frosted to afford privacy for a dressing room. The  salvaged antique door is hung on a sliders, barn-door style between the closet and dressing room.
The third floor offers versatile bonus space that could be an additional bedroom and office or playroom.
The renovation is nearing completion. The rooms will be staged with furnishings from Wayfair.com. The asking price is $1,695,00.  The property is for sale now. An open house is scheduled for March 13, from 1:00 – 3:00pm.
DiLascia and Straub said that although they don't need a real estate professional to represent them, they offer a 2.5% commission to a potential buyer's agent.
Visit MK Fox Designs Facebook page for more photos or to contact DiLascia and Straub.
See also: 5 Factors Make Central Greenwich Real Estate Popular 
Next for the Wrecking Ball in Greenwich: 1923 Single Family on Milbank
Planning & Zoning Balks at Double-Sideways Development on Upper Milbank Ave
ZBA Okays New House with Mansard Roof and Pool on .15 Acre Lot on Milbank
303 Milbank Ave is Setting for Elegant Fashion Show
Next for the Wrecking Ball: Maher Ave Colonial
What's Next for the Wrecking Ball in Greenwich? 1910 Home Across from Observatory
Dominoes on Milbank: "The Charleston" to Replace Three Houses
What's Next for the Wrecking Ball in Greenwich? $1.575M Vintage Milbank Ave Home
---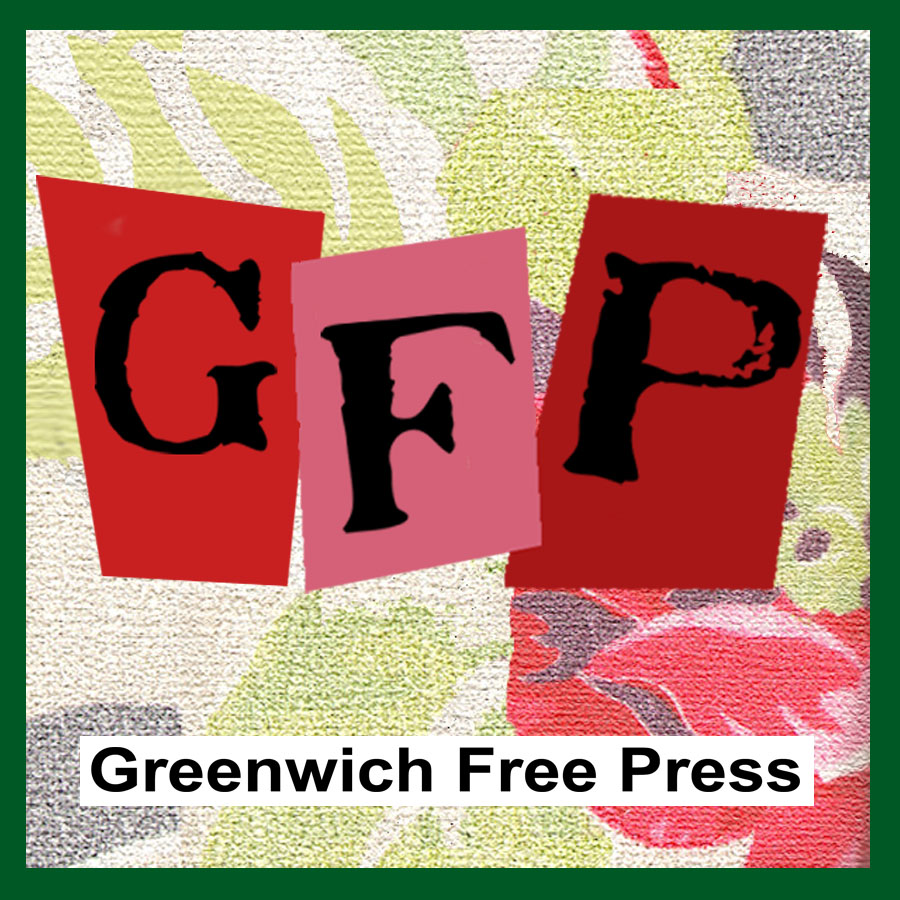 Email news tips to Greenwich Free Press editor [email protected]
Like us on Facebook
Subscribe to the daily Greenwich Free Press newsletter.