Summer in Greenwich was anything but slow, though there were fewer marathon-length town meetings to cover. Surprisingly, several of the most read stories were about Town beaches. Several popular posts were by amazing GFP interns, or contributed letters from readers.
Number One. The most read feature was a letter submitted by Kira Seabolt lamenting the crude treatment of a clerk at Whole Foods by a man in his tennis whites. The story was read by 6,000 readers and received 20 comments.
Seabolt wrote that at Whole Foods in Greenwich, which was undergoing renovation and expansion this summer, a 40-ish man in tennis whites berated a young woman working the cash register. Loudly and rudely, he shouted "You shouldn't be working customer service if you can't figure out the cash register!" The Bully in Tennis Whites
---
Number 2. On Thursday, July 22, an otherwise slow news day in Greenwich, GFP intern Kai Sherwin interviewed local boater Jeff Gallagher about a whale spotted breaching near Great Captain's Island.
"Jeff Gallagher, one of those who was lucky enough to watch the majestic animal, said, "It was pure black, with the jaws like a sperm whale. It wasn't a pilot whale. Probably about 18-20 feet long. Bigger than my boat."
When asked about how rare a sighting this was, Mr. Gallagher responded, "I've been here all my life and I've never seen one."
Shortly after Kai's story went up, the Doyle family shared a breathtaking photo. The post went viral. Subsequently we published information from the Aquarium at Norwalk, instructing people what to do when they see a whale.
What should you do if you see whales in Long Island Sound?
Boaters should stay at least 100 yards away from a humpback whale. If a whale approaches your boat, disengage the propellers.
Stay alert. Look for schools of fish and/or a "bubble net." Whales will blow bubbles in a circle under a school of menhaden, concentrating them in an area, then swim up through the net, swallowing large amount of fish. If you see a bubble net, stay outside of it!
Report it! Please report all whale sightings to us. Try to note where you saw it, what direction it was traveling, what it was doing, approximate size, how many whales you saw, and of course, take some photos/video! With your help, we can do our best work in tracking these sightings.
The story received 2,800 Facebook likes and was read by almost 6,000 readers over the weekend. Whale Spotted Thursday Morning in Greenwich Near Great Captain's Island
---
Number 3. Kai Sherwin hit it out of the park with his feature on the retirement of GHS English Teacher Dwight Wall.
Kai wrote, "Mr.  Wall, longtime Greenwich High School English teacher in Sheldon House, has made the big decision to retire. This past year marked his 53rd year of teaching at Greenwich High School." Describing Mr. Wall as an iconic figure, Kai said his teacher came to personally know thousands of students as they progressed through his classes. At his retirement event, Mr. Wall received a standing ovation for his unfathomable amount of service and dedication to the school and profession.
After 57 Years, Greenwich High School English Teacher Dwight Wall Retires
---
Number 4. GFP intern Sarah Xu had a hit with the first in her three-part series on Greenwich High School students through the decades.
Doing exhaustive research of the Compass yearbook archives at Greenwich Library, Sarah's published her piece, "GHS Compass Yearbook: Tracking Greenwich's Teens through Technology" on August 16.
"The Compass, the Greenwich High School Yearbook, has been published for more than seventy years," Sara wrote. "It's lived through six wars, thirteen presidents, and countless other changes to our society.
Sarah found photos of different clubs over the years, including the Typing Club and Radio Clubs in 1940, which were coed. The AV Club in 1960 was all boys. The Computer Club in 1980 must have been for early adopters. There ere just six members in 1980 – all boys.
---
Number 5. During the mid-August heat wave, a heavy rain closed Greenwich beaches to swimmers on a lazy Friday.
The following night, rain returned, but wasn't enough to close the beaches again.
(The threshold for Byram Beach is .5″ rainfall and 1.0″ rainfall at Greenwich Point.) Click to read Greenwich's beach closure policy.
No Power in Western Greenwich? Greenwich Beaches open for Swimming Sunday
The good news was mixed with bad. Signs all over Tod's Point warned swimmers about sea lice. Microscopic jelly fish larvae that pack their own little sting and typically get trapped under bathing suits or in arm pits.  Ewww. The story was widely shared over the weekend and became the 5th most read story.
And just when we adjusted to showering thoroughly after a dip, came the jelly fish warnings…  After Sea Lice Come the Jellyfish at Greenwich Beaches
The Town immediately issued a jellyfish warning and instructions for swimmers who find themselves stung.
1. Get the person out of the water
2. Stop the Stinging: Wash the area with seawater to deactivate stinging cells. Or you can remove tentacles by scraping with a credit card or other plastic object. (DO NOT USE FRESH WATER)
3. Decontaminate and Remove Tentacles
For jellyfish stings, the American Heart Association recommends:
• Rinse the area with vinegar for at least 30 seconds.If vinegar is not available a solution of baking soda can be used. This will help deactivate the stinging cells.
• Next, soak the area in hot water for at least 20 minutes if possible. Cold packs can be used instead if the area can't be soaked in hot water.
---
Number 6. Police news is always a hit, and on Aug 27, a high speed chase into central Greenwich on an otherwise sleepy Saturday morning, topped the Most Popular chart immediately.
On Saturday morning around 6:00am a trio of burglars attempted to flee Greenwich Police. Traveling 60 miles per hour on North Street they were caught after they crashed their red Honda on Mason Street. In their possession were various items from the Hekma Road home they allegedly burgled including a bow and arrow, coins and a computer.
Three men from New York were arrested and face charges including having Weapons in Motor Vehicle, Conspiracy to Commit Burglary 1st degree, Burglary 1st degree, Possession of Burglar's Tools, Larceny 2nd degree and Interfering with an Officer.
Greenwich Police Pinch Trio of Burglars after High Speed Chase and Crash on Mason Street
---
Number 7. Back to School…. In the new performing arts center the 2016 convocation for Greenwich Public Schools teachers was a combination of a pep rally and welcome to new teachers. It was also a reminder of recent turnover in administration. The interim principal Dr. Sal Corda, filling the shoes of outgoing Dr. McKersie, was introduced by likewise newbie, deputy superintendent Anne Carabillo who replaces recently retired Ellen Flanagan.
Dr. Sarah Goldin likened the convocation to a mix of a zen meditation and a pre-game pep rally.
Dr. Goldin recalled how at the 2015 convocation, she had been fretting about getting her classroom ready, jotting her to-do list on the back of her agenda, when she got a text message on her phone from a former AVID student including a photo of her college dorm room. In the message, the former AVID student texted her, "Hey Dr. Goldin. Just wanted to let you know I moved into Quinnipiac University, and I wouldn't be here if it weren't for AVID!!!! Hope to see you soon."
Dr. Goldin asked everyone to recall a moment a former student reached out to let them know that they mattered, and that their relationship was meaningful and contributed to their life in some way.
PHOTOS: Convocation at GHS Reminds Us that Teachers are the Most Powerful People in the World
---
Number 8. At the St. Lawrence Club in Cos Cob, recent GHS grad Alexa Guerreri received a college scholarship that Tod Laudonia, president of the board at the club, said he hoped she'd use on something fun rather than text books. The GHS '16 graduate headed to UNH at the end of August.  St Lawrence Club Presents Scholarship to College-Bound Alexa Guerreri
---
---
Number 9. Number 9 on the charts was a piece written by GFP intern Elizabeth Budinoff, a Greenwich High School graduate who is now in Europe for a semester abroad from Furman University in South Carolina.
Elizabeth traveled to Northwind Kennels to interview the owner Penny Smith, who dedicates a significant portion of her boarding kennels to her rescue operation, Rescue Right. This summer Penny took in ten dogs from Egypt. Yes, Egypt. The dogs came from an animal shelter in Giza, practically across from the Great Pyramids.
The story received 296 Facebook Likes and thousands of clicks. Go Elizabeth!
From Egypt with Love: A Dozen Dogs & Puppies Rescued from Grim Life Ready for Adoption
---
Number 10. When Republican House leader Themis Klarides arrived at SPCA of CT to adopt a kitten, she saw for herself deplorable conditions. From there she "got an earful" from police, legislators and animal welfare groups across the state who were already aware of Fred Acker's shelter.
Klarides described "obviously big loopholes" within Connecticut's laws for animal rescues and shelters. "We're in a bad fiscal crisis, but we know our number one job is to protect the people who can't protect themselves," Klarides said. "…Although pets are not people, they are pretty darn close. …They should be treated in a humane way. What I will do, along with my colleagues in the next legislative session — working with the great animal advocate groups, legislators, police dept, animal control officers — is to figure out where the loopholes are, and how we get people to do the right thing."
In Monroe, Home to Fred Acker's SPCA of Connecticut, Legislators Vow to Toughen Rescue and Shelter Laws
This story was widely shared, and received 631 Facebook likes and thousands of clicks.  Read the follow up story, our coverage of Fred Acker's sentencing on Sept. 6, for 11 convictions of animal cruelty in Milford. The followup story already has 76 Likes and is being widely shared in the animal welfare community throughout Connecticut.
Milford Judge to SPCA of Connecticut's Fred Acker: "Something Just Doesn't Smell Right"
---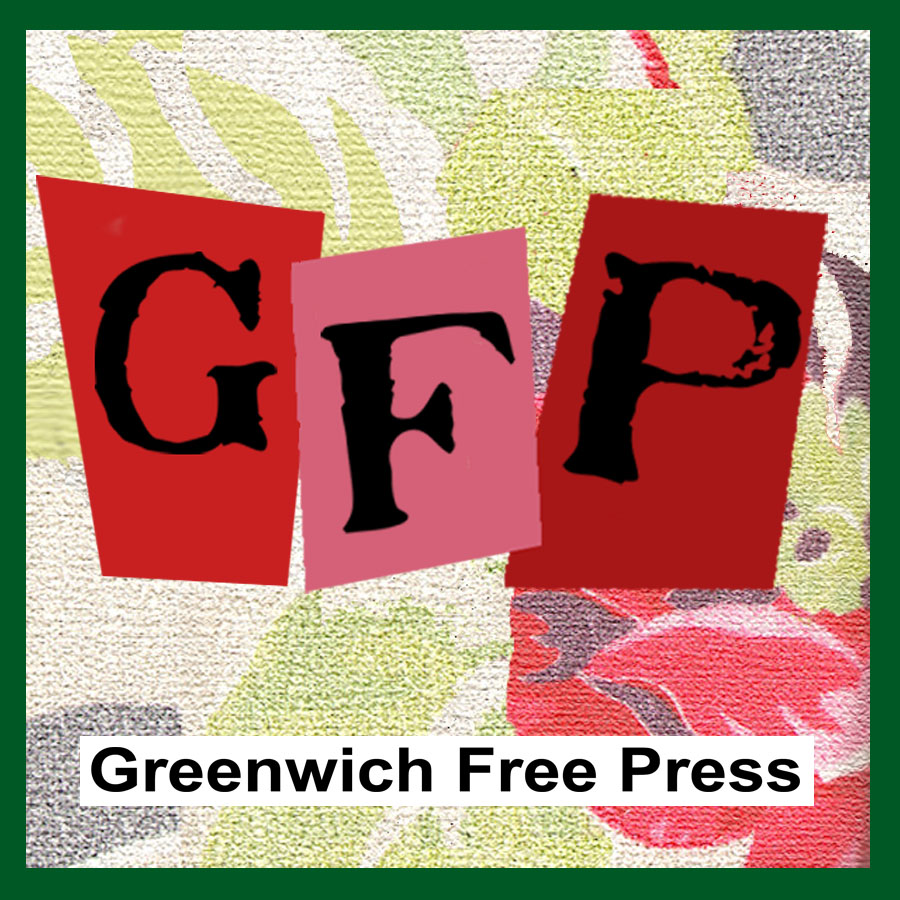 Email news tips to Greenwich Free Press editor [email protected]
Like us on Facebook
Twitter @GWCHFreePress