Sam Bridge Nursery & Greenhouses recently released an update on their zoning dispute with the Town of Greenwich and their hope for a change to the municipal code for commercial nurseries.
This summer they were issued a Cease and Desist order from the town of Greenwich Zoning Enforcement Officer.
The Cease and Desist order states that they have a "Landscaping Business Being Run Out of a Permitted Nursery."
On Monday, Oct 2, director of Planning and Zoning shared the proposed changes to muni code as follows:
(BOLD = new)
Strikethrough = delete (existing 6-5 is proposed for deletion in favor of the below):
Section 6-5(a)(11) Commercial Nursery shall mean a place where plant material such as trees, shrubs, flowers, and other plants are grown for sale and permitted to be installed and maintained off site.   It may sell on site (i) items directly related to care and maintenance of the plant material such as fertilizer, mulch, garden tools and accessories (ii) seasonally appropriate holiday items such as wreaths and pumpkins; and (iii) small accessory locally made items such as honey, jams and eggs.
Sec. 6-94. PERMITTED USE BY SPECIAL EXCEPTION OR SPECIAL PERMIT AS INDICATED BELOW.
(a) The following uses shall be permitted in RA-4, RA-2, RA-1, R-20 and R-12 Zones when authorized by the Board of Appeals as special exceptions:
(1) Horticultural and wildlife reservations and natural park areas.
(2) Clubs, recreational areas and fall-out shelters not open to the general public and not operated for commercial profit, and community centers operated by civic associations.
(3) Commercial agricultural uses including commercial nurseries and greenhouses, livestock and poultry raising, dairy farming, and kennels, provided that any building or structure designed for such use including the storage of manure, mulch, composts, or soil fertilizer and associated equipment and any poultry or livestock shall be kept in approved enclosures and shall not be allowed to roam at large, shall be located not less than one hundred (100) feet from any street or lot line, provided further that:
a) any poultry or livestock shall be kept in approved enclosures and shall not be allowed to roam at large; provided further that and
b) commercial slaughtering, fertilizer manufacture or any commercial reduction of animal matter shall not be permitted; and
c) self-adjusting backup alarms shall be installed on all equipment that requires backup alarms in accordance with applicable safety standards; and
d) inventory delivery and commercial machinery shall only be used on the property, weekdays between 7:00 a.m. and 6 p.m., and Saturdays, between 9:00 a.m. to 5:00 p.m. No Commercial machinery shall be used at any time on Sundays or holidays.
"While this code works for us, the Town would like to make sure our neighbor agrees with it," Sam Bridge wrote, referring to Michael McLaughlin at 93 Birch Rd.
Mr. McLaughlin who in 2014 paid $1,462,608 his property at 93 Birch Lane, which abuts Sam Bridge, addressed the P&Z commission last December, saying that when he decided to invest in his property, "It was a comfort to me that the property would simply be used as a commercial grower and greenhouse."
McLaughlin first brought his concerns to the Zoning Board of Appeals on Nov 9, 2016, when he objected to Sam Bridge's request to operate the four-week long festival on Sundays.
The ZBA denied the request for operating on Sundays.
At a Nov 29, 2016 P&Z commission meeting, Tami Ketler of TMK Sports & Entertainment asked the commission for a two-week extension of the festival.
Mr. McLaughlin spoke against the extension. He referred to the holiday Reindeer Festival as a "carnival," given the addition of amusement rides – carousel and polar express train rides –  powered by a generator.
McLaughlin said he could hear the generator noise from his property.
"I'm sure you all remember the sound of a generator after the last power outage and it's not pleasant," he said. He argued that the festival was an overwhelmingly a for-profit, commercial event, and, in his opinion represented at least eight violations.
McLaughlin said Sam Bridge was classified as a farm. "Therefore they have a low property tax," he said.
McLaughlin said that Sam Bridge's low tax was an incentive to stay classified as a farm and not engage in non-agricultural business or develop the property any further, and that Sam Bridge operates in the RA1 zone under a special exception that limits their activities to commercial, agricultural growing and sales.
The commission nevertheless voted 5-0 to approve the extension of the "seasonal event" and operate until Dec 24, 2016, with the condition that all structures be removed by Dec 31, 2016.
Voting were Richard Maitland, Margarita Alban, Peter Levy, Andy Fox and Victoria Goss.
This year, the Reindeer festival, which Sam Bridge is in the midst of planning for the 2017 holiday season, is set to start the day after Thanksgiving for live reindeer, photos with Santa, carousel and polar express train rides.
"If our neighbor does not like the new code, we will have to submit the code ourselves along with a $1,000 fee. The code that we submit will then have to be voted on by the P & Z Commission," Bridge wrote in the statement released to media at the end of September.
Sam Bridge said that his business had attempted to contact the neighbor's attorney, but received no response.
The statement also said that on September 8, a sound analysis had been performed by Vibra-Tech Engineers, Inc. at the property line between Sam Bridge Nursery and 93 Birch Lane.
Sam Bridge said the results found that the business operates at or below permitted noise levels for a business in a RA-1 zone, but they have taken the following measures to reduce noise:
•   Moved our weekly dumpsters and recycling to the south  side of the property
•   Planted more evergreens within the 100 ft buffer
•   Changed backup alarms from standard to self adjusting
•   Backing in trucks at night to reduce noise in the morning
•   Reworked our parking lot to reduce traffic on the north side of the property
•   Moved a shed to the north end of the property to act as a sound barrier
•   No restocking via forklift operation on Saturdays
•   No receiving of deliveries on Saturdays
•   Utilizing blowers for cleanup only once per week
•   Summer hours from July 4th through Labor Day
•  No trucks or tractors before 8am
•  No installation crews on Saturdays
Sam Bridge said they had looked into moving mulch bins to the other side of the property, but deemed it impractical due to the 30% graded slope, projected environmental impact, wetland pockets and lack of accessibility.
"We feel we have been more than cooperative with both the town and our neighbor and would like to put this issue to rest," Sam Bridge said in the statement.
The business currently sits on 20 acres that has been in the family for over 300 years and always used for farming. The nursery operates on about 5 acres and grows over 50,000 perennials and 500,000 annuals yearly as well as seasonal crops such as Poinsettias and Chrysanthemums.
We carry a large inventory of trees and shrubs in addition to offering landscape design, installation and garden care services. The garden center is still family owned and operated and is open year round Monday-Saturday 8:30am –5:00pm. They are closed on Sundays.
Katie DeLuca confirmed that the new code for commercial nurseries on the agenda for the Oct 17, 2017  Planning and Zoning Commission.
Sam Bridge Neighbor to P&Z: I'm not a reindeer hater. I object to a month-long carnival.
PHOTOS: Santa and His Live Reindeer Make Their Entrance at Sam Bridge Nursery & Greenhouses
---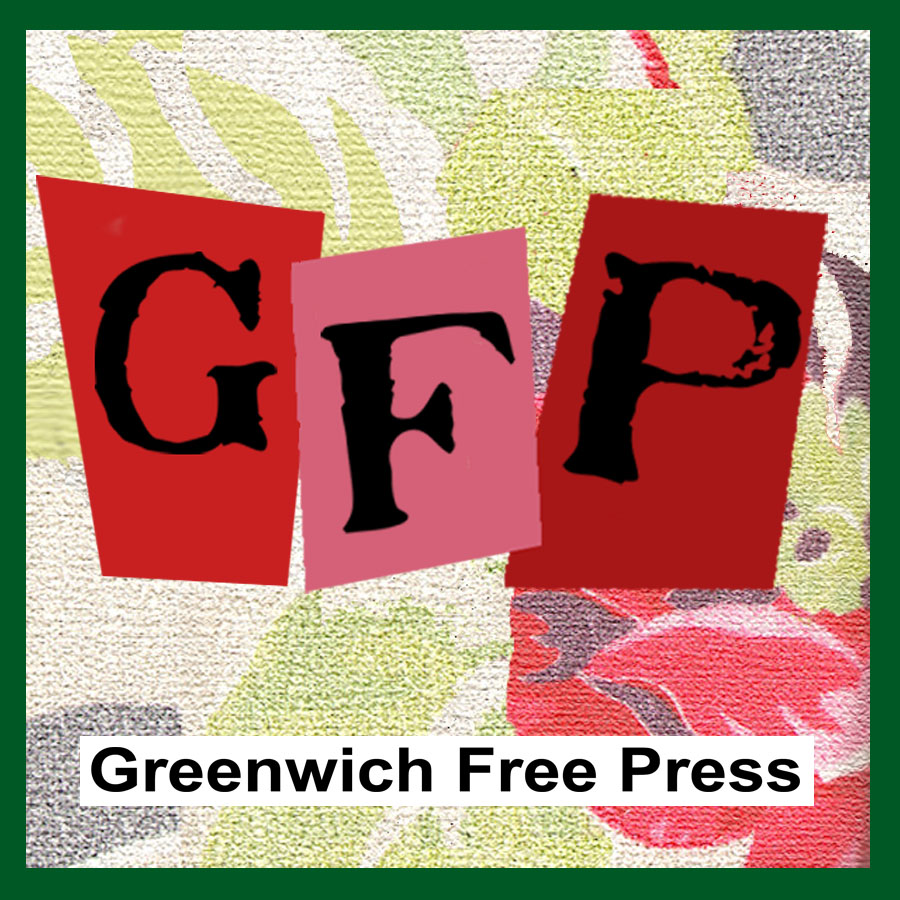 Email news tips to Greenwich Free Press editor [email protected]
Like us on Facebook
Subscribe to the daily Greenwich Free Press newsletter.