Just the most magnificent gravy – with a deep, rich mahogany- brown color, and luscious flavor.

Karen's trusted recipe features detailed instructions that are easy to follow. Isn't it all about the gravy? Aromatic roasted vegetables on the bottom of the pan, with the addition of herbs and Marsala wine produce a rich, fabulous gravy.
There is a method to cooking the perfect turkey, stuffing and gravy. I have developed this recipe after years in the kitchen. Basting the bird with pomegranate and pineapple juice will produce a finished turkey with a glowing, yet subtle mahogany color. And, the acid in the juice cuts down on the gamey essence of the turkey.
Now let's talk gravy. A dark rich, sticky gravy to me makes the whole meal! Follow my instructions for letting the vegetables on the bottom of the pan deeply color and caramelize. Do not rush this step. Since your turkey may be larger than 16 pounds, continue to follow the recipe, with the addition of some extra chicken stock.
Ingredients
3 tablespoons butter (organic)
3 tablespoons flour
3 cups stock from roasting pan
¼ cup marsala wine, or more to taste
1 pinch salt
1 pinch fresh cracked pepper
1 large herb sprig – rosemary or tarragon
Method
Below, my method of making a deep, flavorful gravy.
Start with my recipe: Roast Thanksgiving Turkey Basted with Fruit Juices and Marsala Gravy
OVERVIEW – Basic Marsala Turkey Gravy (This is what you will do):
Add vegetables to the bottom of turkey in pan.
Roast until vegetables are very dark golden, about 45 minutes – 1 hour.
Add broth and herbs – return to the oven.
When turkey is done, strain the broth from the bottom of the pan, pressing on the solids.
In a 2 quart, non-reactive pot add butter, then flour, when it has melted stir with a whisk 1 – 2 minutes, then add 3 cups of the strained broth and marsala wine.
Bring to a boil, whisking, then turn down to a simmer and reduce until nicely thickened.
Taste for salt and pepper.
Make the Marsala Gravy:
In a two quart heavy sauce pan, melt the butter.
Add the flour and whisk over low-medium heat for 1 minute, until just colored. This roux is the thickening base for the gravy. Add only one cup of stock, raise heat to high, whisk consistently until thick.
Add the remaining 2 cups of stock, the marsala wine, salt, pepper and the herb sprig.
Bring to a boil, whisking, then reduce heat to a simmer and cook 15 minutes until reduced. Taste for seasonings. Add more stock if too thick, reduce more if too thin.
Makes 3 cups.
See RECIPE:
---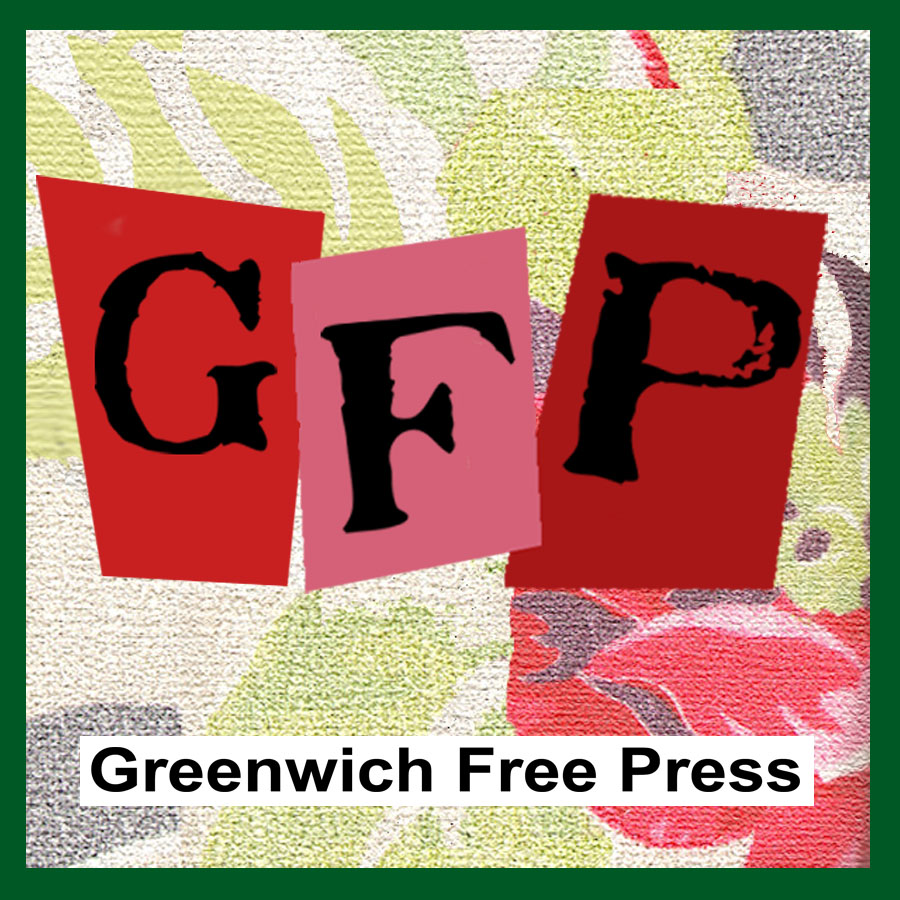 Email news tips to Greenwich Free Press editor [email protected]
Like us on Facebook
Twitter @GWCHFreePress
Subscribe to the daily Greenwich Free Press newsletter