Greenwich resident Gretchen Carlson, a television journalist and women's empowerment advocate, whose newly published book Be Fierce: Stop Harassment and Take Your Power Back could not be more timely, was the featured speaker at the Greenwich Chamber of Commerce's Women Who Matter luncheon on Thursday.
Carlson, a child prodigy on the violin who performed as a soloist at the age of 13 in the Minnesota Symphony Orchestra, later graduated from Stanford University with honors and became the first classical violinist to win the Miss America crown in 1989.
Ms. Carlson was introduced by Chamber of Commerce director Marcia O'Kane on Thursday. "In 2016 Gretchen became the face of sexual harassment in the workplace after her lawsuit against Fox News Roger Ailes paved the way for thousands of other women facing harassment to tell their own stories," O'Kane said.
Carlson recently did a TED Talk and became a columnist for Time Magazine, focusing on gender and empowerment issues. In 2018, Carlson intends to testify before Congress on workplace inequality and forced arbitration clauses in employment contracts.
During her talk to a full house at Greenwich Country Club, Carlson shared some of the horrific stories she has heard from women since investigating workplace harassment.
"Sophia was a young ambitious woman in advertising," Carlson said. "On a work trip, her male colleagues gave her a list of sexual favors they'd like her to do. They wrote them down on a napkin. All she really wanted was an office with a window."
"Frederica, a law enforcement officer, dreamed of getting into the FBI when at an office party her supervisor propositioned her. When she rejected him, he 'made her life hell.' In the end, she had to give up the profession she loved," Carlson said.
Launching her book launched just after the Harvey Weinstein scandal rocked Hollywood and the country, Carlson said she called the movie mogul out in the first few of her speeches, but then she had to add names to the list: Amazon's Roy Price, chef John Besh, filmmaker James Toback, Journalist Mark Halperin, actor Kevin Spacey, George H.W. Bush, Louis C.K. and up to the latest Senate candidate, Roy Moore.
The avalanche of men embroiled in scandal has grown so quickly, that before the event even ended, Senator Al Franken's name had been added.
"For those who have been sexually harassed or assaulted – and statistically it's almost all of you, I hope you're saying to yourself, 'It's about time,'" she said to the audience. "Sexual harassment can happen to anyone. Doesn't matter if you're an engineer or a waitress. Young or old. Black or white. Democrat or Republican. It's all about power. It's rarely just about sex."
Carlson said the tipping point came about 16 months ago when her story went public. She likened the experience to jumping off a cliff into an abyss.
One of the consequences was a backlash on Twitter.
"Here's a taste of what I read in the morning: "I hope nobody ever hires you, skank." "Grow up and stop whining." "You're too ugly to be sexually harassed; you wish you looked that good."
However, once she shared her story, Carlson said thousands of women began reaching out to her, and she realized sexual harassment was an epidemic in the US.
"The floodgates really opened and we started hearing more stories: Uber engineers. Taylor Swift over the summer. Actress Amber Tamblyn and Ashley Judd. And Rose McGowan. I heard from executives, tech workers, teachers, lawyers, bankers, military officers, waitresses, flight attendants, executive assistants. Unfortunately, in 2017 it's true that every women has a story."
Carlson credited her mother's encouragement for her ability to speak out. "Fortunately I had a mom who told me every single night, 'You can do whatever you want to do,'" she recalled, adding that her experience playing the violin also taught her discipline and gave her self confidence. In 1989, when her mother convinced her to enter the Miss America pageant, she was delighted to win. However, she said it was disappointing that at 22, at her first press conference after winning the title, an accomplished female reporter dubbed her 'the smart Miss America and peppered her with 20 questions, including the name of the president on the $50 bill, the year the Vietnam War ended, whether she ever did drugs and whether she had ever had sex.
Later, after getting married and returning to work from her honeymoon, she was promptly fired by her boss who told she'd be fine because she had a husband.
While trying to break into the world of television journalism, Carlson described being sexually harassed and assaulted more than once.
At her first TV job in Richmond VA, said she was harassed by a colleague right just covering the Anita Hill hearings.
"These are the kind of experiences that strip women of all the self confidence we spend out entire lives building," she said. "It goes away in an instant."
Carlson said there are three damaging myths about sexual assault. First, there is the myth that is a woman's fault.
"Alabama state rep Ed Henry said this about Roy Moore's victims: 'If they believe this man is predatory, they are guilty of allowing him to exist for 40 years. Someone should prosecute the women and go after them.'"
The second myth is that women make up stories.  "Yes, because it's so much fun to come forward and be taken down and be called a liar," she said.
The third myth, and Carlson noted it was reiterated by the President of the United States, is that women come forward because they want to be rich and famous. In fact, she said, women often lose their jobs when they come forward.
Carlson challenged companies to hire back women who have lost their jobs for being brave and speaking out. "And let's stop talking about the alleged harassers so they might go back to work," she continued. "Let's hire the women back first."
Carlson said 98 percent 0f companies have sexual harassment training policies on paper but that most sexual harassment in the workplace goes unreported.
Carlson said it is important in cases of sexual harassment to turn bystanders and enablers into allies.
Since 9-11, Carlson noted that Americans have been reminded millions of times, 'If you see something, say something.'
"Imagine if we used that in the workplace for bystanders," she said.
Carlson is now pushing for legislation in Washington that would restrict forced arbitration agreements in employment contracts, which, she said deprive employees a public jury trial and are conducted in secret. She said many times a company will assign the victim their arbitrator.
"It's a dark day you find out you're going to a secret chamber – that's arbitration," she said, adding that 80% of Fortune 100 companies use arbitration clauses. "That means 60 million Americans have arbitration clauses in their contracts," she said. "I'm advocating to change this."
Carlson said she hopes more women be part of a "be fierce" movement and no longer be underestimated, intimidated or silenced by the establishment.
"We will stand together and use our voices together. We will show our courage. We will be the women we were always meant to be," she said.
---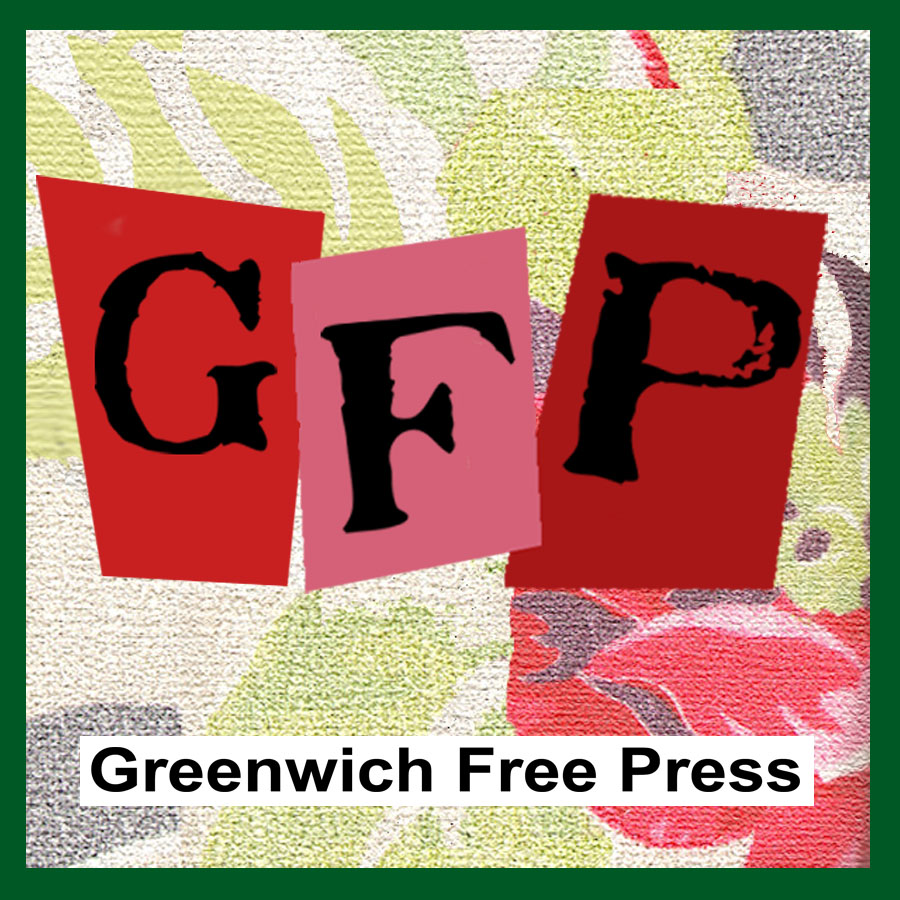 Email news tips to Greenwich Free Press editor [email protected]
Like us on Facebook
Twitter @GWCHFreePress
Subscribe to the daily Greenwich Free Press newsletter