Saturday night's weather was more like a balmy April night, but the ugly Christmas sweaters were a reminder that it is December indeed.
At Carriage House Motor Cars, Michael and Bebe Schudroff flung open the showroom doors for guests to meander among rows of classic and collector cars. The pine-scented breeze mixed with the scent of delicious hors d'oeuvres by l'escale and Mulino's of Westchester.
The Candy Brigade's sugary pick & mix allowed guests to channel their inner child as they filled penny candy bags with dog-shaped licorice and hand frosted pet-themed cookies.
Also, Bev Max hosted an open bar,  while Hernan Hurtado and his wife Samantha, who adopted a dog from Adopt-A-Dog, sampled Mt. Kisco Smoke House salmon and smoked tuna spreads.
During the auction, Spot On Veterinary's Dr. Philip Putter of auctioned off a year concierge service veterinary care.
Carriage House got into the spirit of generosity by auctioning off a 1997 Bentley convertible and a 2005 Porsche Carrera GT,with the 10% of the sale going to Adopt-A-Dog.
Rob Weintraub from Manfredi on Greenwich Ave was on hand with several watches and jewels that were included during the live auction.
At the end of the event, a rough tally of proceeds made executive director Kristin Rice optimistic that Adopt-A-Dog will move closer to setting up a dedicated veterinary care facility on site. She said the clinic will be housed in its own building next to the puppy house.
The facility will be staffed by Dr. Philip Putter of Spot On Veterinary, who said it will be a destination for other rescue groups.
The clinic will feature the Zeuter procedure, an FDA approved procedure for non-surgical castration of male dogs. They are neutered with an injection and able to walk away typically in a half an hour.
"By providing the Zeuter procedure at the clinic at Adopt-A-Dog, we'll be the only hospital in the northeast offering the procedure," Dr. Putter said, adding that having the veterinary clinic on-site will also mean less shuffling around of dogs into the care of Adopt-A-Dog, and the continuity of care will mean their files won't have notes from multiple veterinarians.
Ark Sciences, Inc.'s flagship product, Zeuterin, is a concentration of Zinc Gluconate neutralized with Arginine, that, when injected results in a safe, fast non-surgical castration for male dogs. Zeuterin eliminates the risks associated with surgical castration and allows veterinarians to combat the problem of pet overpopulation in a safe, humane, and manageable way.  No incisions and no general anesthesia means the procedure is safe and fast.
Franchesca Biondo who volunteers with both Adopt-A-Dog and ARK Charities, said she is optimistic that as more veterinarians embrace the Zeuter procedure, the enormous problem of dog overpopulation will be eradicated. This past summer, Biondo was instrumental in removing 24 male dogs from an overcrowded Alabama shelter, having them Zeutered in Tennessee, transported to Northwind Kennels, and ultimately adopted to local families.
Robert Weintraub of Manfredi Jewels showed off one of many commissioned auction items, Dec. 12, 2015. Credit: Leslie Yager
See also:
Greenwich Avenue Fixture, Manfredi, Expanding to New Canaan
Dr. Philip Putter's Spot On Veterinary Provides Concierge Service in and around Greenwich
Northwind Kennels and ARK Charities Help Rescue 24 Sweet Southern Dogs
UPDATE: 19 Dogs Adopted at "Clear the Shelter" Event at Adopt A Dog!
PHOTOS: Adopt A Dog's Hoooowllll & Prowl Showcases Great Creativity
Greenwich High School Students Chilling With Puppies at Adopt a Dog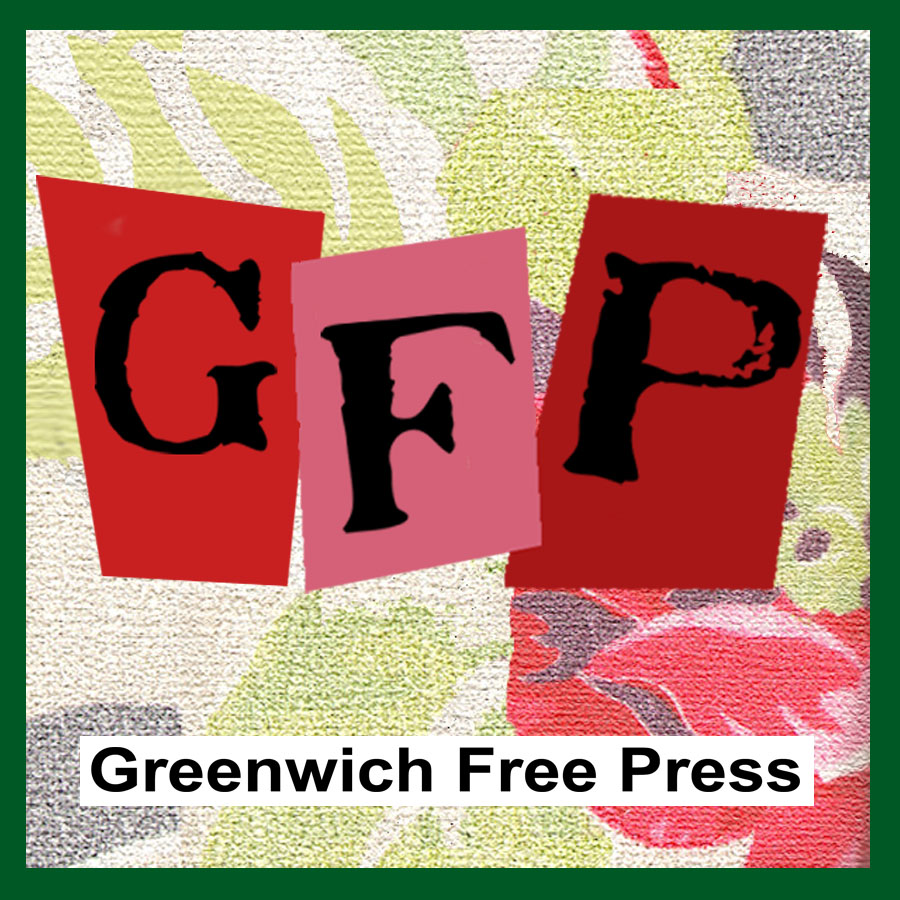 Email news tips to Greenwich Free Press editor [email protected]
Like us on Facebook
Twitter @GWCHFreePress