Saturday July 1
Fireworks! For the 11th consecutive year, Greenwich will present fireworks displays at Binney Park and Greenwich Point Park. Both displays are scheduled for Saturday, July 1, with a rain date of Sunday, July 2. The Binney Park Show will start at approximately 9:10 pm and the Greenwich Point Show will begin at approximately 9:35 pm. It is strongly recommended that anyone planning to attend either display and especially the Greenwich Point display arrive early. (Tips for Hassle-Free 4th of July Fireworks in Greenwich)
---
Augustine's Farm Opening Day. 9:00 am to 5:00 pm. There will be corn from the south (Augustine's own corn will be ready in a few weeks). Customers can also expect lettuces and beets, carrots, scallions, broccoli and nearby strawberries, in addition to Augustine's own fresh eggs and honey.
Augustine's Farm is located at 1332 King Street, Greenwich, CT 06831
---
Greenwich Farmers Market. 9:30am to 1:00pm. No dogs allowed. Strawberries are still in season. Vendors sell cheese, organic beef, fruits, vegetables, jams, cut flowers, oysters, perennials, annuals and much more.
The market is located in Horseneck Lot off exit 3 in Greenwich. The Greenwich Farmers Market runs through November every Saturday from 9:30am until 1:00pm. Strawberries Are Coming to the Greenwich Farmers Market at Horseneck Lot
---
North American Butterfly Count at Audubon Greenwich. 10:00am – 5:00pm. 613 Riversville Road, Greenwich, 06831.
Mesmerized by the beautiful butterfly? Then protect them by counting as they flutter by! Begin by learning the basics of butterfly identification and counting procedures for this annual census of nature's most colorful insect. Then, become an Audubon Citizen Scientist by helping us count. All ages welcome. FREE.
Persons interested in the introduction or in butterfly counting for any part of the day should contact Ted at 203-930-1353 or [email protected].
---
PUBLIC OPEN HOUSE: Black Beauty, a Modern Farmhouse in Stallion Trails. 1:00 pm – 4:00 pm. "Black Beauty," a modern farmhouse made of stone, clapboard and galvanized metal, is set on nearly 2.5 bucolic acres in Stallion Trails, a gated community.
---
Girls 14U Babe Ruth State Tournament (July 1 and 2). According to Parks & Rec Recreation Supervisor Patricia Troiano, this will be the first year that Greenwich is hosting a state tournament.
"We're very excited to host, but also for our 14U team that will be participating," she said.
All games will be held at Greenwich High School Softball Field located at 10 Hillside Road, Greenwich. Girls 14U Babe Ruth State Tourney Set for July 1-2, 2017 at GHS
---
Sunday, July 2
Bruce Museum Seaside Center at Innis Arden Cottage at Greenwich Point. First Sunday Series: Exploring the Long Island Sound from the Bottom Up. At 2:00pm, Captain Dennis Habza of SqualusMarine.com will give a video presentation on his expeditions to local shipwrecks, their history, and his underwater adventures. He also will talk about local marine life and the importance of marine environmental awareness. Fun, family activities and marine tank all afternoon. For more information, contact Seaside Center Manager Cynthia Ehlinger at [email protected]
The talk is part of the Fred Elser First Sunday Science Series at the Seaside Center, which runs from 1:30 pm  to 4:00 pm.
The event includes fun, family activities for all ages and marine tank exploration all afternoon. Admission is free to all, just let the front gate personnel know you are attending the First Sunday Science program. No reservations are required. For more information, contact Seaside Center Manager Cynthia Ehlinger at [email protected] or 203.413.6756.
---
First Congregational Church  "Patriotic Sunday" service, 10:00 am. On the morning following the annual Town of Greenwich fireworks display in Binney Park, the First Congregational Church just across Sound Beach Avenue is planning a special "Patriotic Sunday" service at 10:00 am.
"The fireworks are a celebration of the revolution that began our national story," said Chris Hartwell, Chair of the Community Relations Committee at First Church. "The next morning, we will be singing and talking about what the American revolution meant to our forebears and what the American story means to us today. The entire service will be a joyous affirmation of the values that we strive to uphold as Americans."
Music Director Craig Symons will lead the congregation and visitors in a series of well-known patriotic hymns, including "America the Beautiful," "My Country 'Tis of Thee," and the "Battle Hymn of the Republic," all accompanied by a five-piece brass ensemble. The Summer Choir will perform stirring versions of Irving Berlin's "God Bless America" and Oscar Peterson's "Hymn to Freedom," and the music program will be capped off by "Stars and Stripes Forever," complete with the brass ensemble and long-time member Mary Fike playing the famous piccolo line.
Senior Pastor Richard DenUyl, Jr. will preach on the topic "Sweet Land of Liberty."
Children are always welcome in the Meetinghouse, but child care is also available if needed, and refreshments will be served outside in the Memory Garden following the service. Patriotic dress is optional for this Sunday in particular, and summer casual dress is always appropriate at First Church.
---
Tuesday, July 4

Flag Raising and Independence Day Ceremony There will be a flag raising ceremony at Town Hall on Tuesday, July 4 at 9:00am. The flag will be raised to celebrate Greenwich's history. Scouts will parade the flags of the 13 Colonies. Honor Greenwich citizens who are descendants of Greenwich's founding families. Salute patriots who gave their lives in the Revolutionary War. Recognize Good Citizen winners from Greenwich public and private schools. There will be refreshments inside Town Hall following the ceremony. Contact Bea Crumbine [email protected] with questions.
Wednesday, July 5

RMA Panel Discussion, Fred Camillo, Livvy Floren, Mike Bocchino "What's Happening in Hartford" at 11:00am at First Presbyterian Church. Free and open to the public. No reservations required.
State Representatives Fred Camillo (R-151), Livvy Floren (R-149), and Mike Bocchino (R-150) will participate in a panel discussion on key issues facing the State Legislature at the July 4 meeting of the Retired Men's Association (RMA). The talk begins promptly at 11:00am.
Among the issues they will be asked to cover are Connecticut's budget deficit, the state's unfunded pension liability, our transportation system, marijuana legalization, and the paucity of bills passed this past year.
All three representatives are co-sponsors of a bill that would increase the threshold for the imposition of the estate tax.
---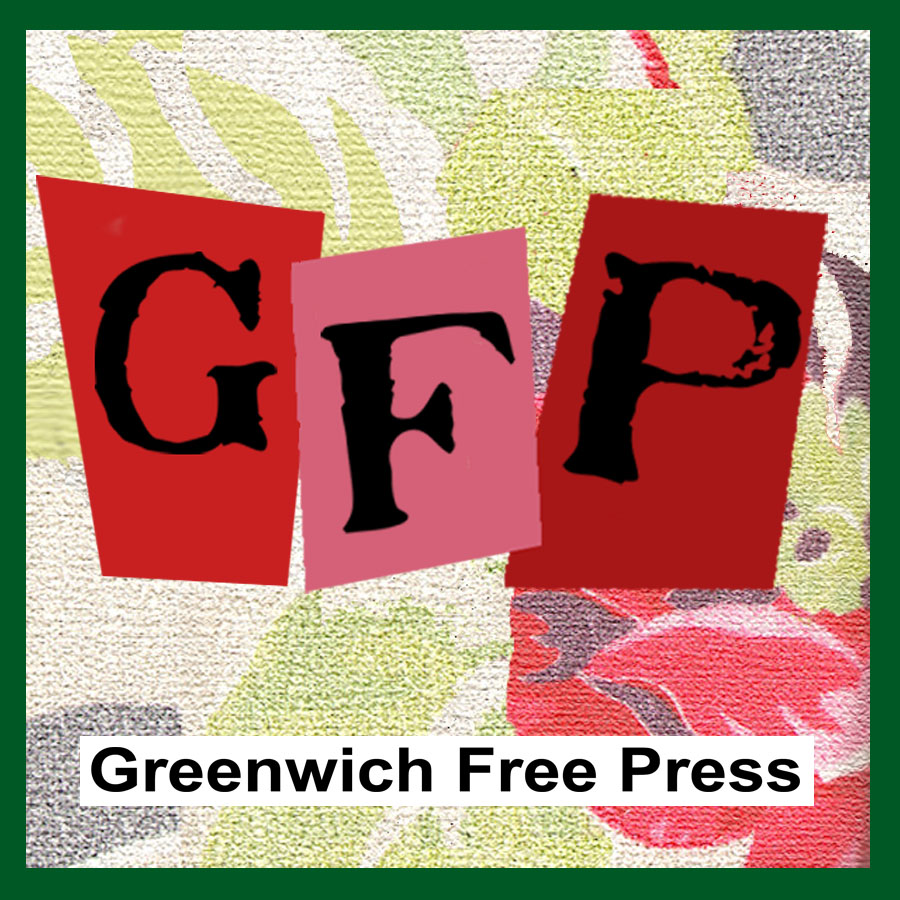 Email news tips to Greenwich Free Press editor [email protected]
Like us on Facebook
Twitter @GWCHFreePress