Chuck Haralson's Sugar Maple Farms is in Lebanon, which  is tucked between Norwich and Willimantic. Haralson describes his maple sugar and honey operation as a labor of love, though this spring the scales have tipped toward labor. Haralson said he's running three weeks behind.
Especially with honey production, the process is subject to the vagaries of the weather.
"The flowers are late. The blossoms are late. We couldn't get into the hives because of all the rain. The weather affects us just like it affects the vegetables," he said. "Instead of working two or three days a week, we've been working six days a week to catch up."
On Saturday at the Greenwich Farmers Market, a customer who traveled from Rowayton requested an entire gallon of honey. "We'll go through it in about three months," she said. "We stopped using sugar altogether. We use honey to bake, in coffee and tea —  sometimes on squash."
Haralson said his farm includes 104 hives, and that his beekeeper, Jim, has been at it for 40 years, while Chuck focuses on the maple syrup.
Of the sap-to-syrup process, Chuck said, "We cook it down and take the sap and boil it  down. It takes 50 gallons of sap to make a gallon of syrup," he said.
"Once it's boiled, we filter it and put it in stainless steel containers and keep it in a cold storage room.  We bottle it the same week we sell it," he said, adding that other producers put the honey directly into plastic containers, which may not make it into a customer's home for quite some time.
"We start putting up our tap lines in November, December and January. In February, March and April we're boiling," Haralson said. "We have approximately four miles of tap lines," he continued, explaining that a tap line is a plastic tube that runs from tree to tree, downhill and with the help of gravity, making its way into a tank. He said they also arrange buckets around the sugar house on Lebanon Green. "When people see that, they know that spring is on its way," he said.
Haralson participates in the Greenwich Farmers Market until November, though he sells at the markets in New Haven and Stonington year round. He said he also participates in craft and food shows, and sells some honey and maple syrup to local health food stores for their private label.
Key to Haralson's success is that more savvy consumers are aware that honey is an all natural food with a variety of benefits from allergy relief to soothing a cut or wound. "It's also beneficial for your heart and liver," he said. "It's an all-purpose food and it won't spoil or rot."
Haralson said that if honey freezes it will crystallize, but he said it's not necessary to throw it away. "Put it in steaming water –not boiling– and leave it overnight – low and slow. If it's still crystallized, repeat the process."
Asked what qualifies honey as "local," he said there are a range of opinions.    Some say to be considered local, honey should be made within 15 miles away from point of sale. Others say 50 miles. "You have to look at the flora around you," he said. "All through Connecticut, there's the same flora – the pine trees,the weeds, the flowers – and it doesn't really change until you get to New Jersey or to the north in mid-Massachusetts.
What he likes most about his honey and maple syrup operation? He said it's the social aspect. Specifically …
Chuck described his maple syrup and honey business as a labor of love. "When it stops being fun, I'll stop doing it," he said.
He is really happy to be at the market, his favorite part of his work is coming to farmers markets, and he loves Greenwich. "Greenwich people are knowledgeable and respect what I do," he said. "They ask good questions. More and more people in Greenwich want to know where their food comes from."
In supermarket, your pick up a head of lettuce. You don't know where it comes from. If you understand the process, then you can appreciate why it costs what he does. "Stop by and see us," Chuck said, indicating people can visit his farm.
See also:
Meet the Farmers: Sankow's Beaver Brook Farm
Greenwich Farmers Market Featured Vendor: Moorefield Herb Farm
---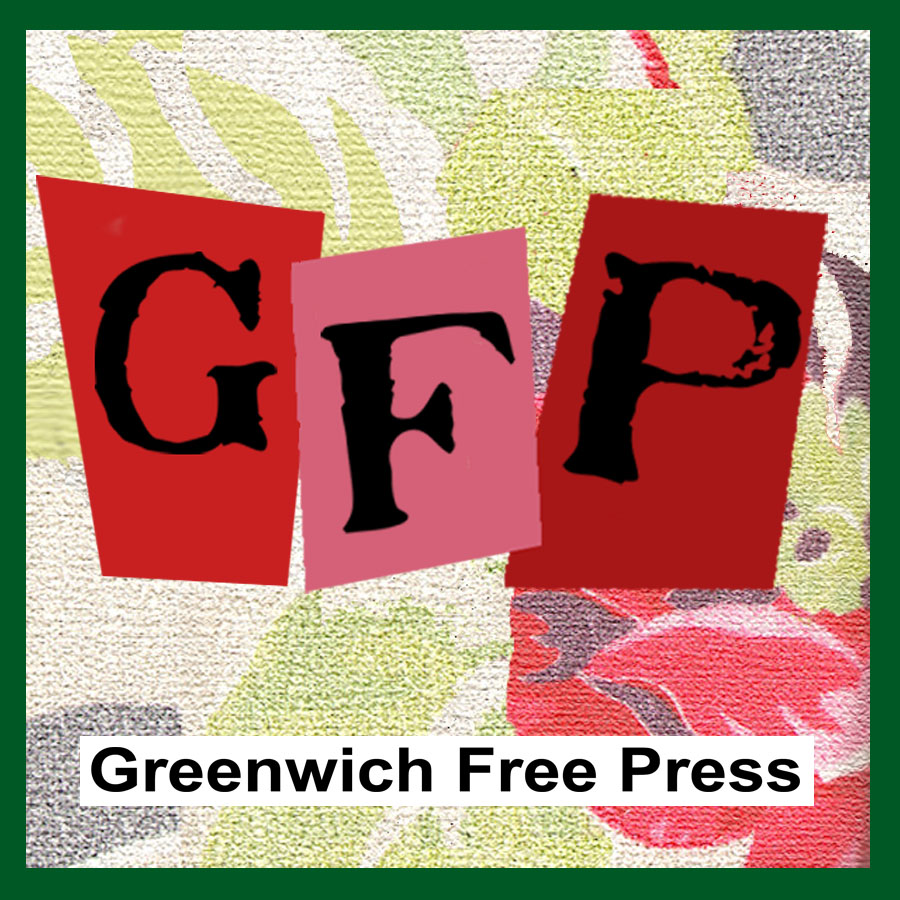 Email news tips to Greenwich Free Press editor [email protected]
Like us on Facebook
Twitter @GWCHFreePress
Subscribe to the daily Greenwich Free Press newsletter.