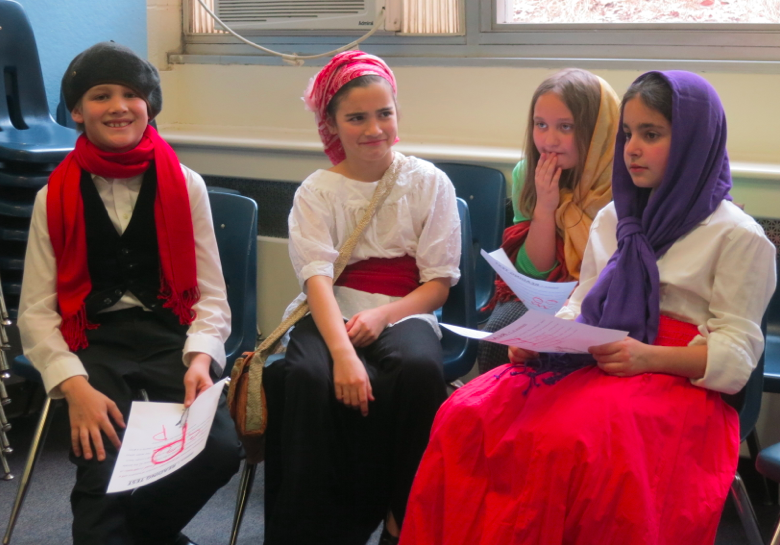 By Leslie Yager
The fourth graders from both Mr. DiMinno's  and Ms. Robb's fourth grade classrooms at Stanwich School in Greenwich recently partook in a bit of historical fiction.
Recreating the Ellis Island experience of legions of immigrants from countries as far afield as Ireland, Russia and England, the children, who had researched historically accurate costumes for the occasion, moved from station to station just as  millions of immigrants had done when they arrived in New York.
Ellis Island, located in the shadow of the Statue of Liberty, processed over 12 million immigrants between 1892 to 1954.
The event was a lot of fun, an in-school field trip so to speak. In fact, the role-playing exercise is so much fun that they shut down the closet-turned-jail because last year everyone wanted to be in it.
That said, the message of dreams, the  sense of desperation and crushing disappointment no doubt sunk in.
The students were drilled by jaded,  indifferent inspectors who had  no stake in the dreams or future of immigrants and demanding answers to questions such as, "How much money have you arrived with?" and "What is your profession?"
The children would alternately pause to absorb denial and or sigh in relief  when their inspection resulted in approval.
The Sting of Rejection
No doubt the simulation was a powerful exercise.
Marked with a chalk "X" across their shoulder indicating their application had been refused, more than one student paused to blink before returning to the comfort of friends.
Dressed as an Italian immigrant,William Plummer took his chalk "x" in stride after being "rejected" from the medical inspection and proceeding to the station #3, the Government Inspection."
Throughout the event, children rotated through multiple stations:
1. Medical Examination
2. Citizenship Test
3. Government Inspection
4. Reading Test
5. Eye Examination
After the reading test, immigrants received a Pass or Fail verdict.
Two "immigrants," Ivan Kovalev and Jameson Gerson, received one of each, respectively. Fortunately, it was all make-believe and the giant "P" for pass and "D" for deny could be dismissed as play.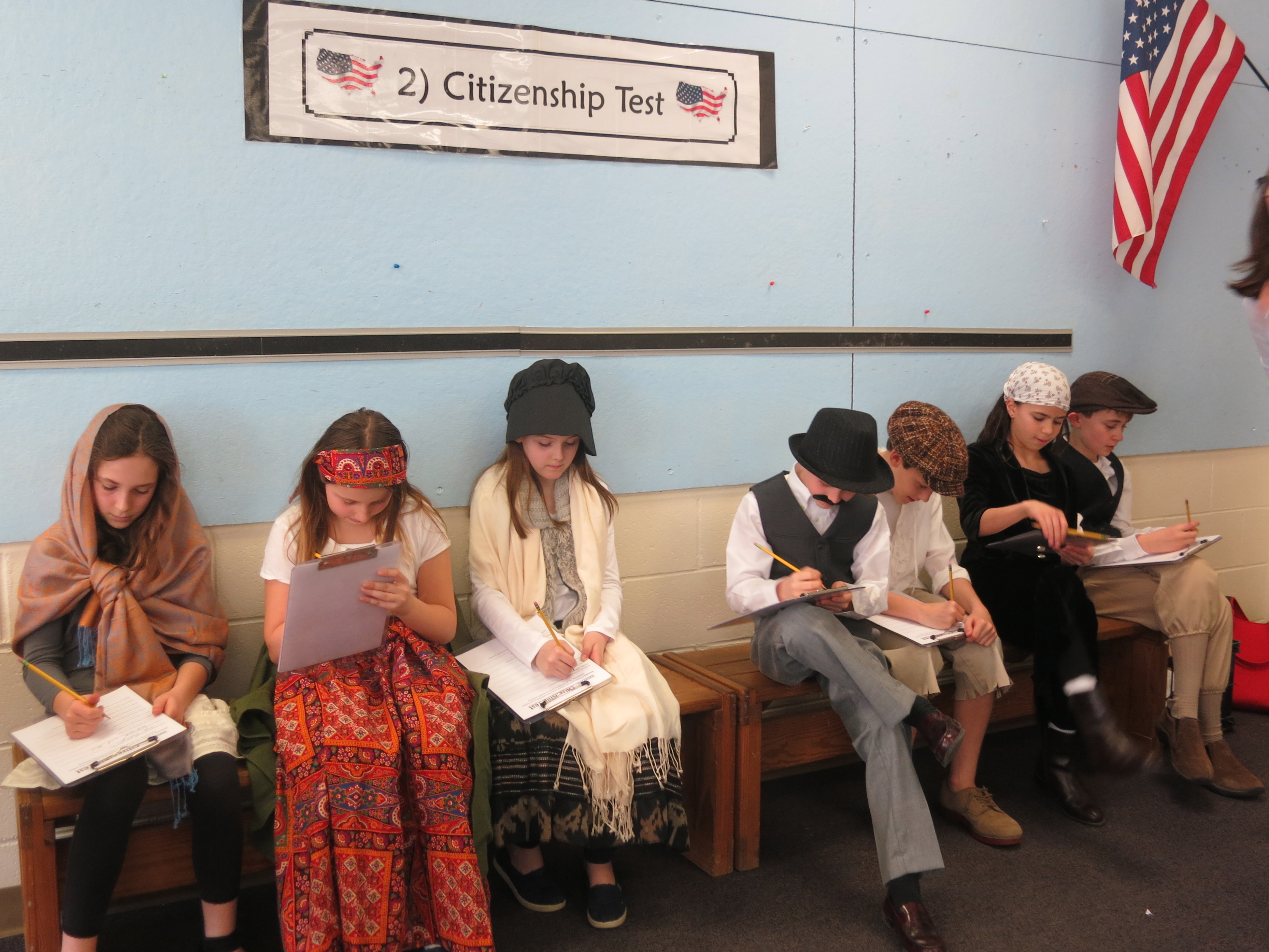 The citizenship test required students to take a seat on a wooden bench and write their responses to questions such as 'Who was the first President of the United States?" and "What year did our country gain its independence?" "Immigrants" were also asked why the United States celebrates the 4th of July.
At station #2 students were also asked the number of stripes on the American flag, as well as what year America  gained its independence.
The eye examination station was manned by Mr. DiMinno who has been teaching at Stanwich School for 13 years. DiMinno, ever-animated, is known for bringing lessons to life through a bit of creative theater. During the Civil War unit, for example, DiMinno dons an authentic soldier's uniform.
After the Ellis Island re-enactment, the students were set to proceed to a feast of dishes from different countries. The Ellis Island immigration experience event culminated in a ceremony in which the children take the oath of citizenship.
____________________________________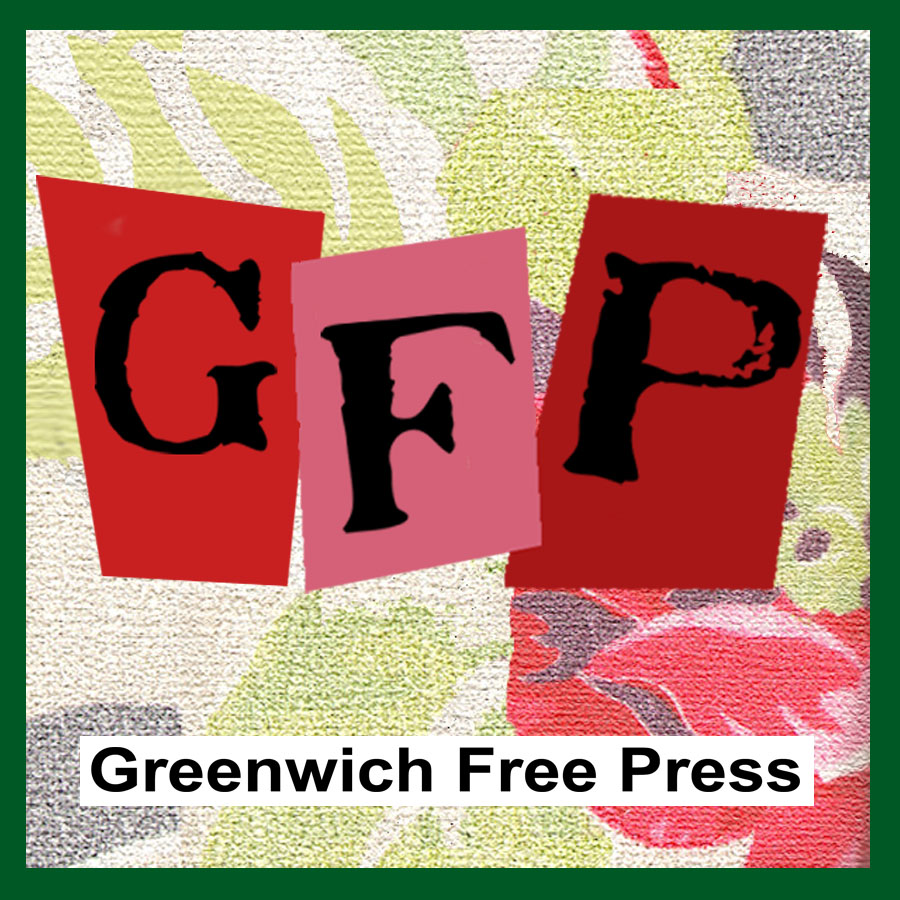 Email news tips to Greenwich Free Press editor [email protected]
Like us on Facebook
Twitter @GWCHFreePress
Subscribe to the daily Greenwich Free Press newsletter.