You may recognize Becca Powell. The VP of community service at Greenwich High School is an upbeat presence on campus. Whether organizing blood drives, volunteering in Student Activities, or filming the slide show we enjoyed during last weekend's SRO, she is always juggling multiple projects.
After completing her college applications, she wondered if it was too late to help with SRO, which typically has its leadership positions lined up around Thanksgiving. Lo and behold there was an opportunity to chair the slide show, and she made it a history of SRO over the decades, including its evolution from "Senior Vaudeville" to the more familiar combination of skits, video, slide show and group dances.
"The history of SRO was Mrs. Turbert's idea," Becca said, adding that she enjoyed pouring over the trove of Compass yearbooks in the media center, snapping pics of the old black and white photos with her phone. "For some of the really old Compass yearbooks you have to wear gloves because the pages are brittle," she said.
That SRO originated with vaudeville struck a chord with Becca, whose grandparents met through performing vaudeville in the 1940s in Beverly Hills.
"My grandfather just wanted to talk to my grandmother. But she blew him off," Becca said. "So he offered to dye her hair red for her, which he did every other week. He got to her heart." Becca said her grandfather – her father's father – is going strong at 90.
Though she's not a theater kid per se, Becca sings with the Madrigals and is part of Tri-M, the music honor society at GHS, which she said has about 70 members. "We discuss music and ways to help out locally," she said of Tri-M. "It unites all parts of GHS band."
Becca, an only child, said her Nanna – her mother's mother – also had a big influence on her growing up. "She lived with us for nine years," Becca said. "She made me the person I am."
Though she is nothing short of passionate about service, Becca credits Katie Sherr for inspiring her.
"When I was a freshman Katie had the job of VP Community Service and she was so passionate about it," Becca said, adding that she got involved in the blood drive early on. Later, she joined Link club, became sophomore class president, co-president of the Cancer Awareness Club and co-president of the Gender Equality Now club.
Right now, Becca is gearing up for the St. Baldrick's Day at GHS, a tradition and important fundraiser for St. Baldrick's Foundation, a charity created to fund research for a cure for childhood cancer and raise awareness.
"It's so meaningful and we're so connected because we're having so much fun," Becca said of the annual event in which students have their heads shaved bald to raise funds for the foundation. "To make something positive out of it – that's the best thing you can do."
"We could use a few more shavees to volunteer this year," Becca said.
Toward that end, she is in a position to reward 10 volunteer hours to shavee volunteers – or anyone offering to donate an 8″ or longer ponytail to be made into wigs for cancer patients through Pantene Beautiful Lengths.
Anyone interested in earning the volunteer hours by signing up for St. Baldrick's should email Becca at [email protected] asap.
The event is this Thursday, March 17 in the student center.
(Check out the donation pages for GHS participants!)
Becca is also planning this year's Relay for Life event, where she is the entertainment chair. "I get to add the fun," she said.
The event is set for June 11, and this year, rather than run overnight on a Friday from  7:00pm til 7:00am, the fundraiser is on a Saturday, and will run from 3:00pm until midnight.
"The theme is Carnival, so there will be all sorts of carnival-type activities," Becca said, adding that dancers from Greenwich Dance Studio, where she's been dancing since her freshman year, will perform again this June.
"We have an awesome committee made of of people from all walks of life," she said adding that there are four GHS students on the Relay for Life committee.
Watch this space for coverage of St. Baldrick's Day at GHS and Relay for Life at Brunswick School.
See also:
A Taste of SRO: They're Kind of a B16 Deal!
Massive School Spirit on Display at GHS St. Baldrick's Fundraiser 2015
Relay for Life Lights up Brunswick with Hope
---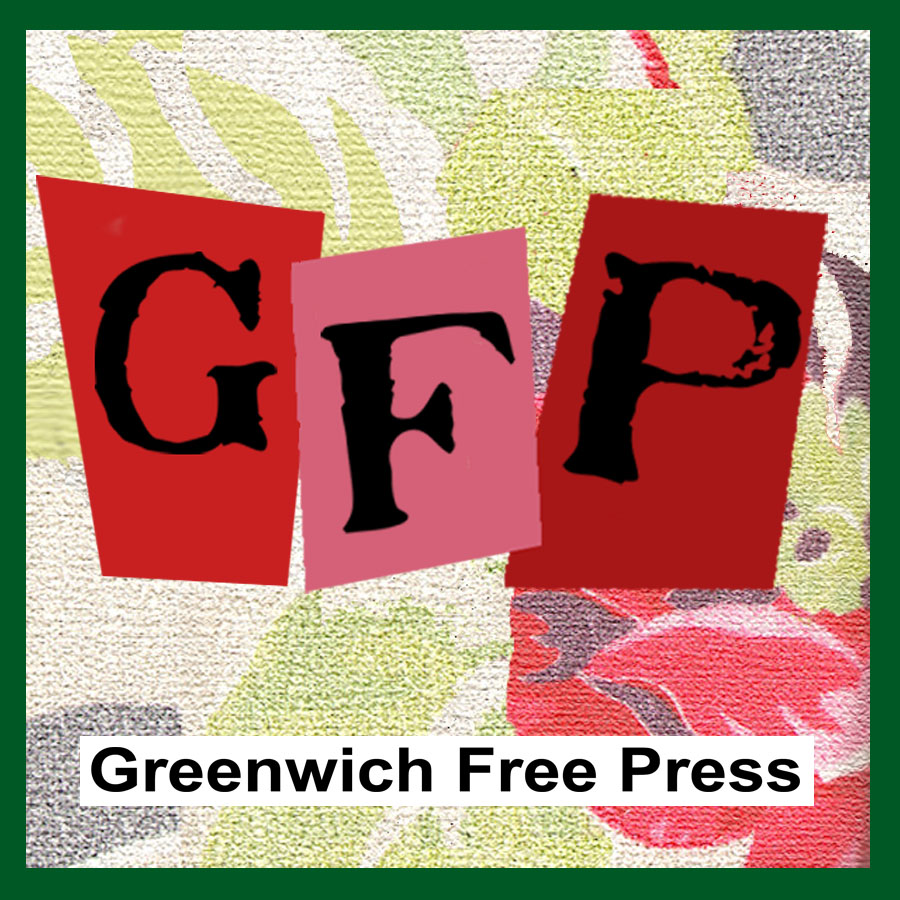 Email news tips to Greenwich Free Press editor [email protected]
Like us on Facebook
Twitter @GWCHFreePress