Her unlikely friendship with Greenwich Police began in the early 1980s.
Longtime Greenwich resident Anne L. Carson, who died on Feb 9 at the age of 100, had a decades long friendship with the Greenwich Police Dept.
Retired Greenwich Police Lt. Tom Keegan said that back in the early 1980s, when his uncle Thomas G. Keegan was Chief of Police, Anne Carson first introduced herself.
"It all started because she, being deaf, had a way off communicating with the help of a TTY (short for a teletype device), that would transmit to us at Greenwich Police. We could read what she was typing."
"My uncle, who was the driving force behind us having a TTY device in our communication center, was very receptive to the needs of disabled people in our community," Lt Keegan recalled, adding that during the early 1980s, before civilians worked as dispatchers, he worked in the communication center.
"The TTY just sat there. Nobody really knew what to do with it," he recalled. "Then one Sunday evening, the thing goes off! I was there dispatching. I'm saying, 'Woah, what do I do now?' You could pick up a receiver, and on the other end they would tell us that someone was trying to connect with us."
Keegan said he quickly figured out how to use the machine.
"Lo and behold, the person on the other end was Anne Carson," he recalled. "What she wanted to do was test her TTY machine to make sure it worked."
Keegan said that Carson asked if she could test her machine every Sunday evening. That, he said, was the beginning of Carson's enduring friendship with the police.
"We had a little ritual," Keegan continued. "Every Sunday evening, from her apartment, she would contact us by TTY and we would talk to her for about 15 minutes. This went on for years."
Keegan said all the police learned how to use the TTY by taking turns corresponding with Carson.
One Sunday night, Carson told Lt. Louis Pannone that she really appreciated her conversations with police and wanted to express her gratitude.
"And she tells Louie she's gonna bake us a cake," Keegan said. "The next day, this nice little lady nobody had ever seen before, appears at the front desk and introduces herself as Anne Carson, the lady on the TTY, and she has a cake that she baked for us!"
From that day on, Carson would bake a cake and deliver it to Greenwich Police to mark every holiday.
"And I mean every holiday!" Keegan said.
Chief Heavey agreed. "In all of the the time that I've been at the police department including while I was a civilian Dispatcher, Anne Carson would deliver a chocolate cake on every holiday, including 4th of July, Memorial Day, Christmas, Thanksgiving, and even St Patrick's Day," he recalled. "On certain occasions, if a certain newly promoted officer was working, she would make extra servings."
Chief Heavey recalled how, on one occasion, Carson had an appointment for a medical procedure and couldn't bake a holiday cake.
"She brought in all the ingredients and directed Sgt. Mike O' Conner to make the cake," Heavey recalled. "He did a pretty good job, almost as good as Anne's.
A few years ago when Greenwich Police switched to their new police cars, they included Carson in the St. Patrick's Day Parade. Chief Heavey said at the time, Carson was a patient at Nathaniel Witherell.
"We picked her up in one of the brand new police cars and she got to help lead the parade," he said. "She sat in the front seat of one of the cars and had a grand time. She had a bright green boa and was dressed for the holiday."
"I know that she was a longtime member of St. Mary's Catholic Church and did many things to help other people. Her faith was very important to her," Heavey continued. "When I was deployed with the Army Reserve she would sent me and Detective McCue mass cards and news from the Greenwich Police Dept."
Carson could read lips, and, according to Lt Keegan, "In person, her voice was a little muffled, but you could understand her."
Chief Heavey said Carson could always communicate very effectively her love and appreciation for the officers and dispatchers at the police department.
Lt. Keegan said that during the years Carson lived in a basement apartment at Agnes Morley, she would walk to St. Mary Church every day.
"It would be bitter cold, and we'd see her walking to church," he recalled. "I stopped many times and said, 'Anne, get in, let me give you a ride to church.' And she'd day, 'No, I'm okay.' She didn't want to be a burden to anyone. She never wanted a fuss made over her."
Keegan said that as time went by, the Police became concerned about Carson, who was getting on in years. "We wanted to get her into The Mews. She finally reluctantly went, because she didn't want to be a fuss," he continued, adding that the police continued to have a lot of interaction with her until  about five years ago. "Over the last few years it was harder for her to get around."
"She was like a grandmother to all of us, and more importantly, she was our friend," he said. Of the fact that Greenwich Police didn't learn of Carson's mass at St. Mary Church until too late to attend, Keegan said he was disappointed, but not entirely surprised.
"We found out too late to go to the ceremony, but, even in the end, she had it her way. She didn't want anybody to make a fuss. And she knew we would have made a big fuss."
A mass of Christian Burial was celebrated at St Mary Church on Greenwich Ave on Feb. 15. She was laid to rest at St Mary Cemetery.
Lt. Keegan said Greenwich, at its core, remains a small town, and stories like this are evidence.
"This town is home to celebrities and rock stars, but you also have the cops taking care of little old ladies," Keegan said.
"Greenwich has lost a special person this week," Chief Heavey said.
See also:
PHOTOS: Four Promoted at GPD in "the Heart" of the Police Station
---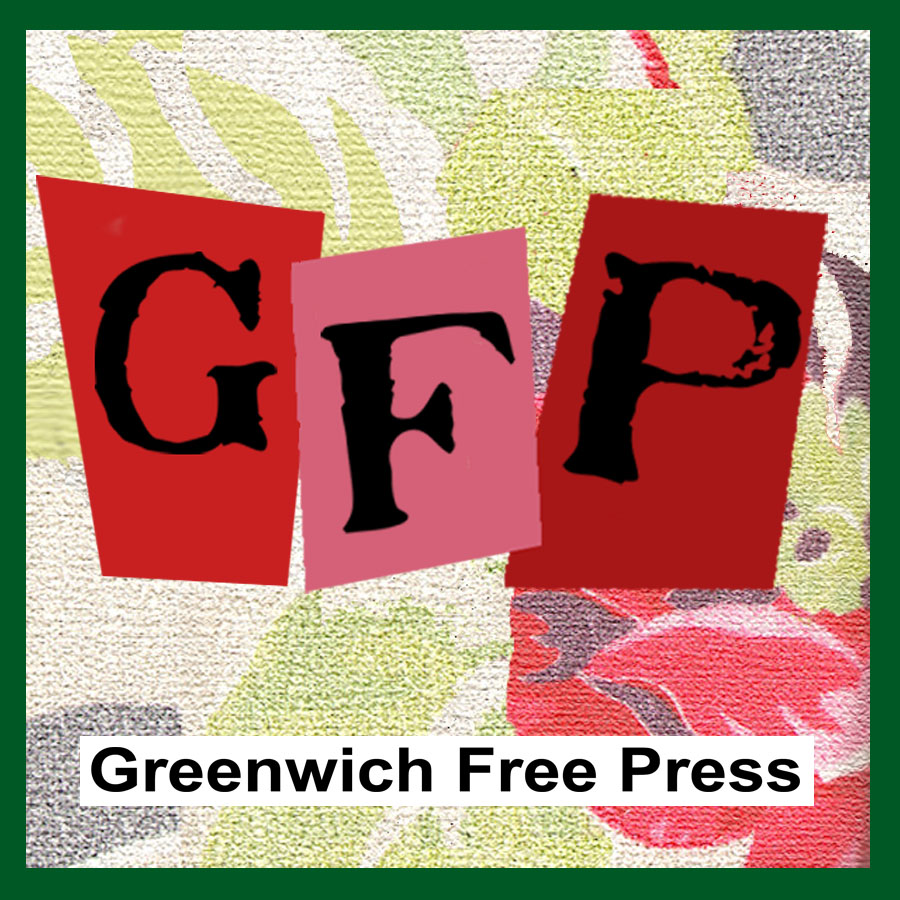 Email news tips to Greenwich Free Press editor [email protected]
Like us on Facebook
Twitter @GWCHFreePress