This story was originally published in April 2014
College admissions is a strong motivation, if not a preoccupation of Greenwich parents and their teens. Campus Safety is often an afterthought, but it shouldn't be. That was the message at Tuesday night's panel discussion at GHS.
Panelists included Lieutenant Brian Logan, who has been with Yale University Police for 25 years, School Research Officer Carlos Franco from Greenwich Police's Special Victims Section, Detective Division, Chris Carleno from The Center for Sexual Assault, and Kathy Steiner, 15 year Wellness Teacher at GHS.
Lt. Logan: Check the "Clery Reports," but remember college are very protective of their images.
Logan recommends checking a college's website and for their Clery Reports, which are crime statistics schools are required to publish as a result of the Jeanne Clery Act .
Logan said the statistics are helpful, though in an urban location like Yale's in New Haven, the numbers only include the crimes on campus and immediately adjacent to campus. "If it's five feet to the right or left, they're not going to report it. Colleges are very protective of their image," Logan said.
"They're not going to report anything that they're not required to report," he warned.
Here are a few examples of Clery Reports:
Situational Awareness: Put Away Your Cell Phone. "It's like walking around with a $100 bill tucked behind your ear."
Conventional wisdom once was to advise young girls to stay on the phone if they're walking  back from class or back to a car. However, Logan said  that to have 'Situational Awareness' it's best to put away the phone. "When you're on a cell phone you're not paying attention to what's going on around you," he warned, adding that more than 50% of robberies in public settings involve a cell phone.
"It's like walking around with a $100 bill tucked behind your ear. If you're lucky they'll snatch your phone. If you're unlucky, they'll punch you and take your phone," he said adding that students being mugged for their cell phones is the single biggest on his campus.
Logan said in addition to people mugging students for phones, that girls in particular like to leave their cell phones on the dining table to save their seat while they go get something to eat.
"We also lose a lot of laptop computers from tables in the libraries. That might have been okay in high school where you knew everybody. But it's not okay in college," Logan said.
Off-Campus Housing. Logan said that school won't point out unsafe neighborhoods. " They're not going to direct you away from an unsafe area because they don't want to damage the town-and-gown relationship. It's best to talk to other students."
Getting Home Safely at Night: Don't walk alone.
At Yale there are escort services by security as well as shuttle services with fixed routes. Students are advised to learn the routes in advance and program numbers into their phones. Lt. Logan pointed out that criminals look for women walking alone because they are less apt to fight back. He said in New Haven, students from UNH, Quinnipaic and Southern come to clubs in the city on shuttle buses but often need to find their own way home.
Lt. Logan: "If everyone has one drink less, that'll  pay for your taxi."
Blue Phones. Logan said most schools have systems of blue phones mounted on phone poles and it's wise to plan walking routes according to their locations. Under the blue lights there are emergency phones that reach campus security or police and alert them to the student's location.
Dorm Safety
Logan says thefts occur when students go to take a shower and leave their dorm room door unlocked. Typically these thefts happen at 9:00 or 10:00am.
Logan also said students should be careful if someone they don't know tries to 'piggyback' when they enter a locked dorm entrance.
He suggests not going in right away and consider calling police or security. "Don't worry about making a mistake. That's our job to go there and find out of they have a legitimate reason to go in the building. There's a reason someone is waiting outside. They don't belong there."
The lieutenant touched on Good Samaritan situations. "If you come back to your dorm and your roommate is drunk or incapacitated, by all means, call us," Logan said, citing incidents of alcohol poisoning that have resulted in deaths.
Logan said Yale has "sanctioned parties" and the last one he worked resulted in 13 freshmen needing hospitalization. He said the students had been pre-gaming and it hit them when they got to the party.  "If they had gone back to their dorms it could have been worse," he added.
Classroom Safety – Active Shooter Scenario
Though statistically unlikely, Logan said police are well trained for active shooter scenarios and their response will be overwhelmingly fast, but there things students can do to stay safer in the meantime.  He advised students memorize this advice: Get Out, Call Out, Hide Out, Keep Out, Take Out.
Get Out. Call Out. "If you hear screaming or something that sounds like gunshots, get out of the building and call 911. Once you're out, don't call your parents first. Call police, and then stay off your phone in case police need to call you back," Logan said.

Hide Out. If it's not possible to get out, Logan said an active shooter looks for easy targets. He advises hiding in a closet.

Keep Out. This refers to sheltering in place, with barricades if possible. "Nobody is going to be upset if you stack all the desks and chairs up in front of a door. The more things you can do to slow a person down the safer everyone is."

Take Out. Logan said that if worse comes to worst, it may be necessary to fight. "You have to throw things. You have to push things in front of people. I know it sounds far-fetched, but if you think this through, if it happens your more apt to respond properly."
Technology:
Logan described Yale's use of an app called Bulldog Mobile by "Rave Guardian." He said the way it works is students register with police for the service. "Then, if you're going to the movies and you know it should take 20 minutes, you program the phone for the trip," he said. "If you don't turn it off when you get there, you get an alert. It'll buzz and If you don't turn it off, the alarm goes to the police." Police get the student's GPS location and their photo. "We will call the phone and if we don't get your PIN number we will dispatch the police." Logan said a lot of school police are using this type of technology.
Cameras. Logan said that in addition to key card access to buildings and dorms, campus safety is supplemented by hundreds of cameras.
"Everyone knows the value of cameras after the Boston bombing," Logan said, describing cameras as a deterrent to criminals and useful in solving crime. "We make a lot of cases based on camera evidence."
Text Tipping. "At a party no one wants to be the one to call the police," Logan admitted. "But If you're at a party, if you see a girlfriend in the corner and you know she's had too much too drink, text the tip. No one is going to pay attention to a person texting," he said.  "One thing about campus police is we're overstaffed and under worked," he joked, lightening up a tense moment.
Alcohol and Binge Drinking
"We see a lot of binge drinking and negative consequences to binge drinking," Logan said. "It's led to an increase in sexual assaults and all types of crimes," he said, adding, "It leads to people wasted and wandering around in bad neighborhoods and becoming victims of crimes."
Drugs. Logan said there this year there has been a huge increase LSD on his New Haven campus, and that his force has responded to four incidents of violence related to LSD use. "This surprised me, as a kid of the 60s," Logan said, before asking Officer Franco if Greenwich Police encounter LSD in Town.
"No. We have dealt with heroin issues," Franco replied.
Lt Logan of Yale University Police: "We're seeing a resurgence in LSD."

SRO Franco of Greenwich Police: "We have dealt with heroin issues."
GHS School Resource Officer Franco said that one in five women is sexually assaulted in college, but that assaults also happen to men, including male on male. He cited statistics that 63% of men admit to committing rape or sexual assault.
Franco explained that the Clery Act came about after a student was raped and killed in a dormitory. Afterward her parents learned that 38 other reports of violent crimes had been reported but nothing was done. Franco suggests that when visiting campuses parents use their investigative skills to learn about safety and make a point of visiting the security office or police department during the visit.
"Ask questions. 'Is it safe for my child go to to this corner restaurant? What's the surrounding community like? What type of alcohol incidents have the school reported to the parents, to the police? What are the sanctions? Do they get arrested?' Some states have laws that if you're intoxicated, you're subject to arrest," Franco warned.
Fake IDs are a Felony. Franco urged parents to talk with children about where they might get their liquor in college and warned that using fake IDs is a felony offense in Connecticut and some other states.
"The statistics are high for binge drinking, marijuana, heroin," Franco said. "It happens everywhere. My suggestion to you is do your homework before you send your kid away to that school. When you sent your kid away to kindergarten I guarantee you did a lot of research on that kindergarten. Do the same thing. They're 18 and 19 year old kids."
Good Samaritan Laws and "Snitching" If you see something you have to say something, Franco warned. "What if my daughter goes into that dormitory and her roommate is passed out drunk and she doesn't do anything?" he asked, noting that different states have different laws for civil responsibility and for reporting. "You're supposed to call 911 if someone is unconscious. You didn't do anything. You're liable. No, you're not an EMT, a doctor or a nurse, but you're required to call for help."
"A lot of them want to walk away. They want to run away. It's really scary. They don't want to be the snitches," Franco said, suggesting parents discuss these laws with their teens before they go to college.
Related stories:
____________________________________________________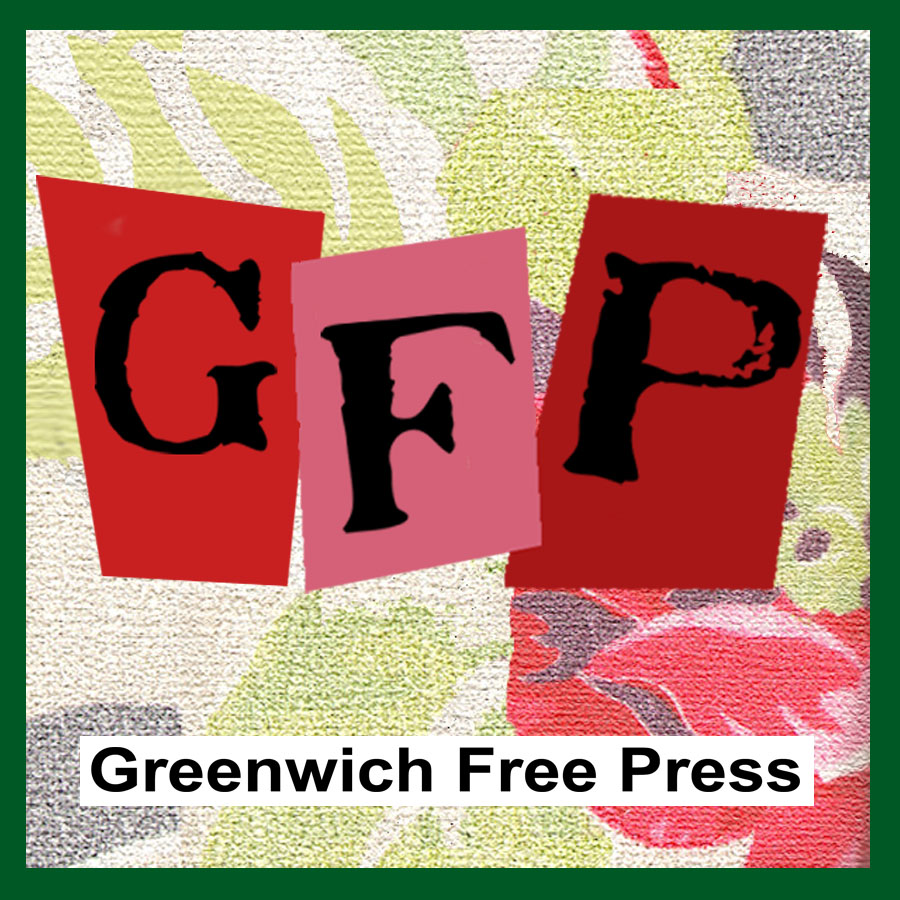 Email news tips to Greenwich Free Press editor [email protected]
Like us on Facebook
Subscribe to the daily Greenwich Free Press newsletter.