Recently Greenwich Free Press sat down with Dr. Paul Lowe of Greenwich Admissions Advisors to talk about his unique approach to helping teens navigate the college process.
Lowe makes it his business to stay up-to-date on changes in leadership, culture and even specific needs within departments at top colleges. He prides himself on providing information beyond dog-eared advice books, making clients aware of the competition beyond their urban or suburban communities. To sum up the conversation, sometimes you just don't know what you don't know.
Lowe graduated from Brown University in the 80s, as did his wife who he met during freshman year. Both are medical doctors, though after working in the ER at Boston City Hospital during the crack epidemic, Lowe said the work wasn't fulfilling.
After a stint on Wall Street, he began college admissions consulting and never looked back.
Lowe's schedule is hectic as he moves among offices in Manhattan, Greenwich, Boston and Woodbridge, which serves as home to most of his staff. It's obvious the work energizes him and that he genuinely likes teenagers.
"They come to absorb my energy," he said. It is obvious why.
Like a favorite teacher, Lowe is animated and his laughter is contagious. But when meting out homework —"My clients must visit every school they apply to at least three times." – he is a taskmaster.
Lowe said the ultimate goal is a student's happiness during their four years of college. In order for that to happen, Lowe insists that parents designate the student as the decision-maker. "Mom, don't send me an email from your kid's email address! Let the kid respond," he said of his typical refrain. Once it's agreed the student is the decision-maker, their confidence builds.
"Once they feel that independence, that's when the magic happens."
Lowe, who boasts a 97% success rate, focuses exclusively on admissions to the Ivy League and 20 top-tier colleges and universities. He also advises on admissions to prep school and graduate school.
He is candid about the makeup of his client base and the demographic that is drawn to him. He reports that he is sought after in Manhattan, but a full 70% of his clients are from places like China, India and Russia.
Lowe said parents in Manhattan are accustomed to paying for private school from an early age. "I start working with them as early as middle school. They're used to investing in their kids' education."
In towns with stellar public schools where parents aren't accustom to paying for education, they are less inclined to pay a college advisor.
Yet, Lowe said, at big public schools like Greenwich High School, guidance counselors assigned hundreds of students are so busy with social and behavioral problems that they tend to focus on the top 10% of academic performers. As a result, he said, they rely on Naviance and kids fall through the cracks. "I'm not a great fan of Naviance," Lowe says. "Because it's a software that says plug in the numbers and here's where you'll get in."
"Then I get a call from a mother who says, 'Well, I don't think my daughter can get in.' I say, 'Of course, you're already rejecting her,'" he said.
Lowe describes the mistaken belief among many suburban parents that their teens are competing with kids from other suburban high schools.
"Parents in the suburbs have a false sense of security that their children are competing with each other."
"They're competing with foreign nationals — Princelings from China, Brazilians, Russians, Ukranians, Indians. Plus those from oil rich countries like Nigeria and Ghana. And they often attend elite US prep schools like Taft, Loomis and Choate," added Lowe.
Besides foreign nationals, he said suburban kids are competing with returning veterans, the home-schooled and even 23+ year-old adults
Without a full picture of the competitive landscape, and reliance on overtaxed guidance counselors, Lowe said suburban families "self-sabotage."
Lowe added that suburban parents all read the same advice books, many published five or ten years ago and already obsolete. He said this creates a "sameness" in their kids' applications.
Lowe said all too often suburban teens will have taken the same classes, played the same sports and even had the same ESE, which he said stands an "Expensive Summer Experience," like building houses in a third world country.
Then, Lowe said, they write an essay about the ESE or being captain of the tennis team rather revealing their unique characteristics. "The exhausted admissions officers, late at night, they're reading all this 'sameness.'
Elaborating on theme of 'self-sabotage,' Lowe said that suburban families in high-achieving public school districts think they can manage the process on their own.
According to Lowe, "They think they don't need the service, or that they only need help with the essay or mock interview. They assume that because they are very smart and successful, educated, with careers as hedge fund managers, cardiologists, that they can get their kid into a top tier school."
Meanwhile, Lowe's overseas Chinese Princelings, for example, fly into Boston to meet him at the Prudential Center and follow his rule that they be tutored in every subject. He also requires them each to read 12 from a list of 30 suggested books and write a two-page report on each.
"You have to read books. You can't fake being a reader. I give a list of 30 books and tell them to pick 12 to read and write a two page report on each one."
Workload
Asked whether he is concerned about the heavy workload of high schoolers aspiring for top tier colleges, Lowe's reply is, "tough."
"It's par for the course. These schools are looking at the best of the best. Plus, I think some students make it overwhelming and so do the parents," he said, alluding to over-activitied kids. "You can't be a jack of all activities. And you don't necessarily need to be an athlete to get into one of these top schools," he said. As for downtime, Lowe said summer should be the time to chill out.
The Essay
Students who work with Dr. Lowe first brainstorm essay ideas with him. The goal is to find a topic that illustrates their unique characteristics and he often finds himself talking the parent out of pushing for the I-Was-the-Sports-Team-Captain topic, in favor of, say, the on a fly fishing passion or the story of learning to make dandelion wine from an Italian grandmother who brought over native seeds from Italy.
Next, the applicant writes up a 1,200 word essay and Lowe said from there, "we do surgery on it."
"I'm not doing the work for him, but we do boil it down to 500 words. When it's done the student reads it out loud five times. In the end they own it," Lowe said. "We get them to sign off on the essay when it's done.
Mock Interviews and College Visits
Many colleges don't offer interviews, but Lowe, who has conducted many alumni interviews himself, noted that if a student visits several times and a professor or department chair says, 'Stop in to say hello,' that is an interview."
"Be able to describe the architecture. Talk to professors. Don't say you want to come here because it's a great school. Tell me why Harvard wants you," Lowe said.
And during a campus tour Lowe said it's important to be polite, that parents not ask the questions, and to dress appropriately. "Avoid hubris, arrogance or looking down on the tour guide," Lowe said. "Remember that the tour guides assist in weeding out who should not come to a school."
Cyber-Etiquette
Not only does Dr. Lowe have his students write hand written thank you notes after college visits and interviews, but he makes sure their social media use doesn't trip them up. Not only do they clean up their Facebook, but Lowe will Google them, going back10 pages until he finds something. "I say, 'Get that off immediately.'"
Not only will a top tier school look at your Facebook, but it could be the deal breaker in a tie, he said.
Lowe, who said he is very assertive on behalf of his clients, and when necessary, has access to a "great team of lawyers," describing himself as the "Consigliere."
He also has a network of Ivy League interns who keep him informed of what's going on at their schools. "Not secrets. Not inside information, but they take the pulse of what's going on in a department, for example."
Lowe said there is nothing as rewarding as seeing the hugs exchanged among family members when that college acceptance comes through. "The parents are so happy, they're like little kids again," he said.
Tel: (203) 542-7288 | E-mail: [email protected]
______________________________________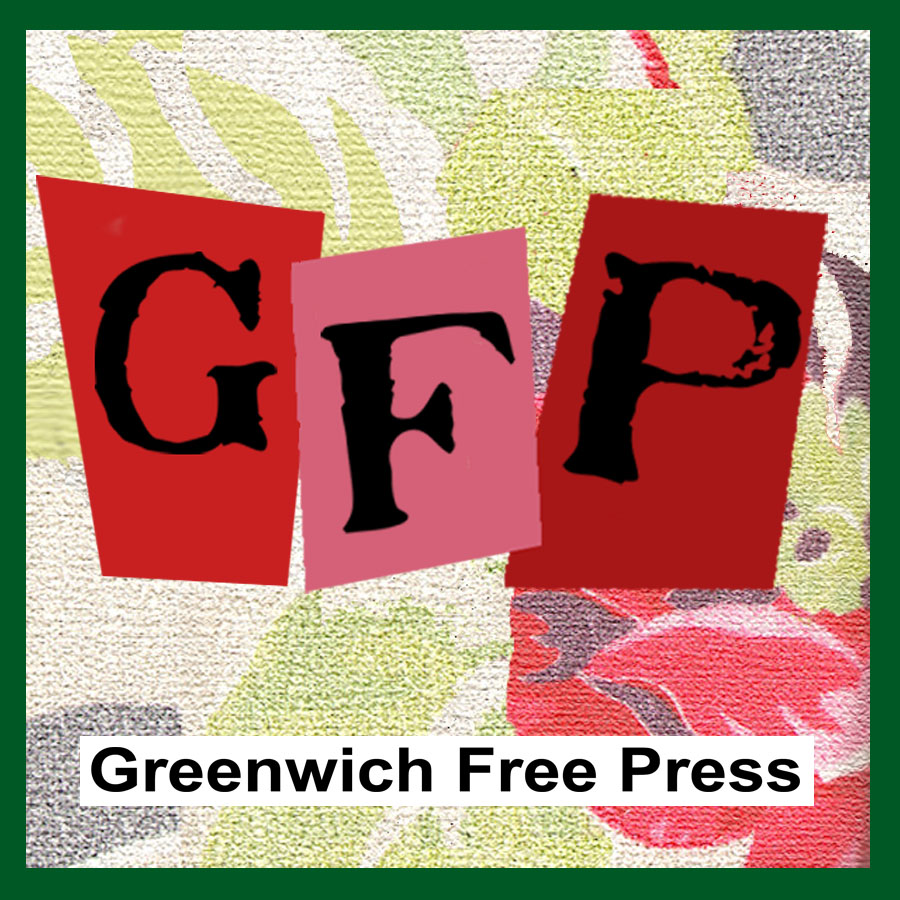 Email news tips to Greenwich Free Press editor [email protected]
Like us on Facebook